To my frat brothers and my sorority sisters,
Greek life is not always the easy life. It sure is an exciting one, but outside the philanthropic events and not so philanthropic events, holding a position on the executive board can be time-consuming.
When I was approached by Greek House co-founders, Karthik and Luke, about their business approach to taking some stress off their backs, I realized that I truly couldn't keep this information to myself.
Their mission is to help chapters tell THEIR OWN stories through custom shirt designs and products that are as unique as their chapter. Greek House is the easiest and quickest way for fraternities and sororities to make custom apparel for their events.
To help you hop on board and fully understand Greek House, I say let's start from the beginning.
Karthik, one of the co-founders, was a former logistics manager at Amazon and a Sales Rep at Salesforce. He specializes in the business aspect of Greek House: financial, growth, and product strategies. He's also a surfing loving yogi who knows what he is doing when it comes to numbers.
Luke, the other co-founder, worked for two different startup companies. If you have ever worked for a startup, you know the blood sweat and tears that go into building something from the ground up. His focuses on storytelling and keeping the Greek House brand strong.
Outside of the business, he's really into personal development and traveling the world.
Now that you have met our co-stars, let's get to the juicy stuff. Greek House was originally started when Karthik and Luke tried to make apparel for a fundraiser for their fraternity and they ran into some major problems.
They couldn't find a company that was affordable, had a quick turnaround time, and one that could create the vision they had in mind for the design. Instead of sitting back and taking the hit, they went straight to the manufacturing facility itself.
They decided from then on that they wanted to work directly with the manufacturer and create a business that could do everything all other companies failed to do.
They launched Greek House with only $500 in a small office basement!!! If you have ever felt like there was a dream you couldn't achieve, I hope this gives you the confidence to do so.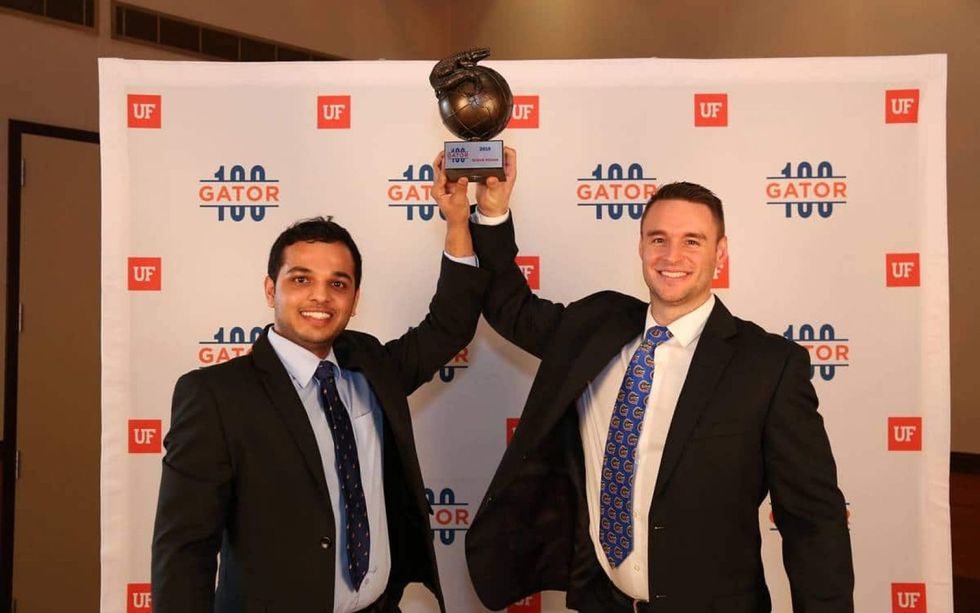 www.greekhouse.org
Here are my top five favorite things I love about this brand:

Unique Designs: Greek House is now the home to the best designs in Greek life and provides the easiest way to get custom-designed shirts. They have over 10,000 customizable designs to choose from and you can start your own project from scratch as well. If you are a name brand kind of guy such as Nike, Patagonia, Adidas, etc., Greek House does all the work in sourcing it for you!
Timing: If you are as impatient as me, waiting isn't an option. If you order today, it will be done tomorrow. Once they have all the sizes, your box of shirts will arrive to you within the next 5-7 days.
Easy Payments: The Greek House platform lets you collect all of your orders and sizes by sharing one link. You can either share a link for your organization to sign up and get one invoice or share a link for your members to checkout on their own using a credit card. The best part - they can even pay using Venmo!
The Best Service: This is a big one. It can be a doozy not liking who you are working with, especially when something goes wrong! You can reach Greek House through phone, text, email, or their chat tool!
Easy To Order: You can easily manage all your orders from start to finish in Greek House's easy to use platform. Create design, collect payment, and track your order all in one place. No more going back and forth through email and keeping track of your order through all the different threads. They keep everything organized for you in one place.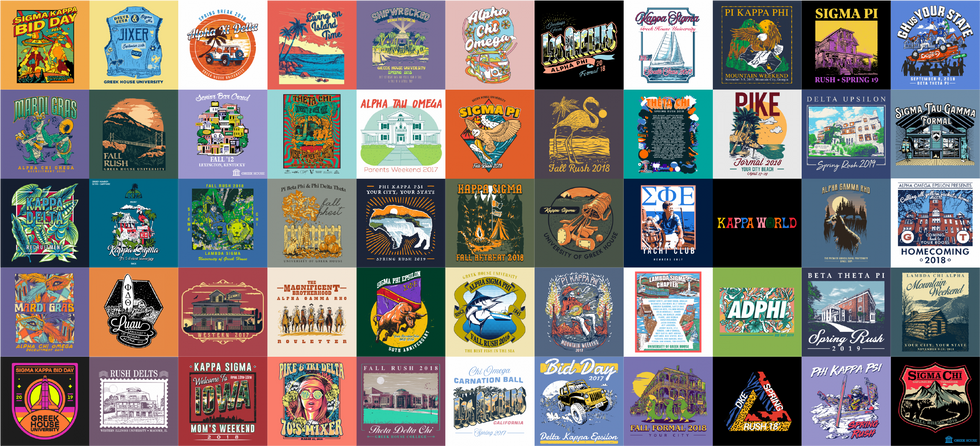 www.greekhouse.org
"When we started Greek House, we wanted to create a more reliable and modern-day solution to manage the apparel ordering process. All of the companies in the Greek apparel space are stuck in the age of old technology - they all have simple websites with forms you fill out to receive a design.
Most communication is done through disorganized and time-consuming emails." - Co-founders Karthik and Luke.

Are you getting why I am obsessed with this brand now? Their orders always show up on time, they have 10,000 designs to choose from, you can use their design to create something custom for you, you can use VENMO (one of my favorite parts), you receive 10 percent of your order donated back to your charity, and you don't have to use email as your only way to contact them on business days.
Greek House has already left its mark on over 400 campuses and has worked with 150 campus managers. We are talking Clemson University, University of Florida, Penn State, Texas A&M, and they also work with smaller colleges such as Western Illinois University and Western Kentucky University.
My dream, when I was little, was to be apart of a Greek life family. Greek life defines sisterhood and brotherhood. Through that, in Greek life, you will have experiences that you will have nowhere else. You should be celebrating all your families' achievements, successes, and charitable deeds instead of worrying about what the house is going to wear for an upcoming event because your T-shirt company isn't responding. Visit
www.greekhouse.org
to place your first order and put your trust in your Greek brothers, you will not be disappointed.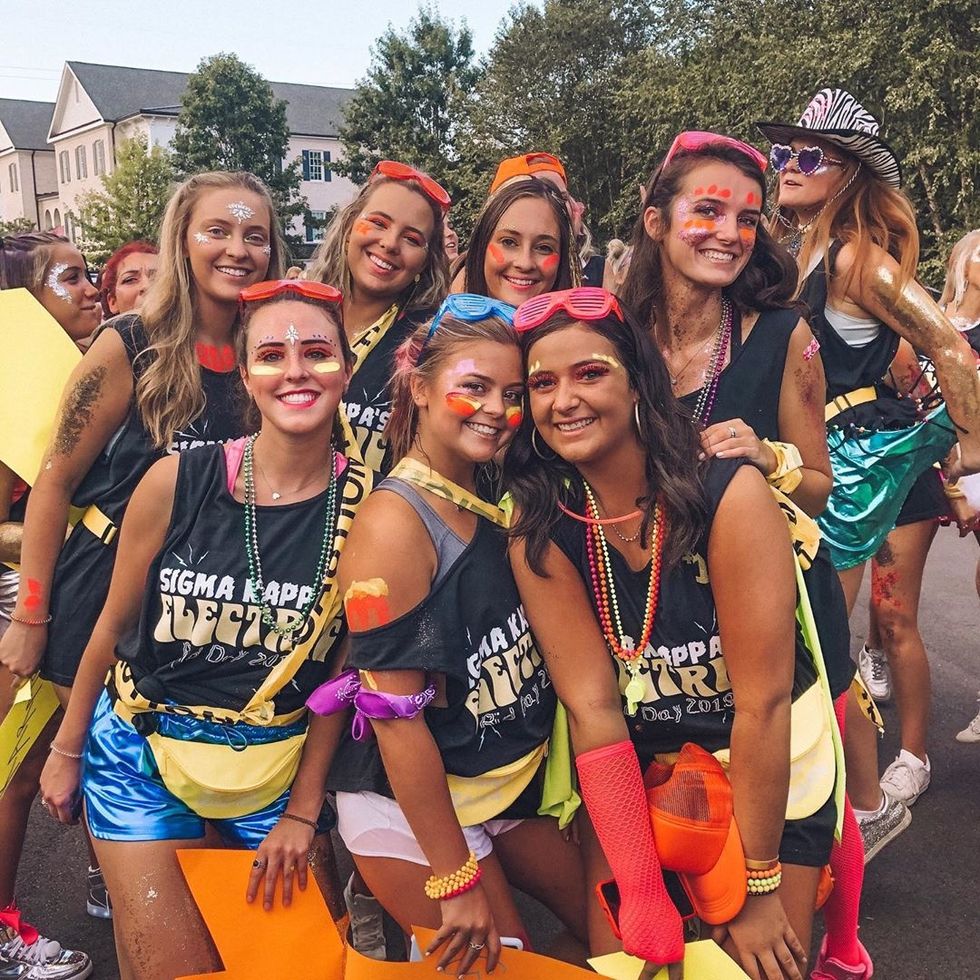 www.greekhouse.org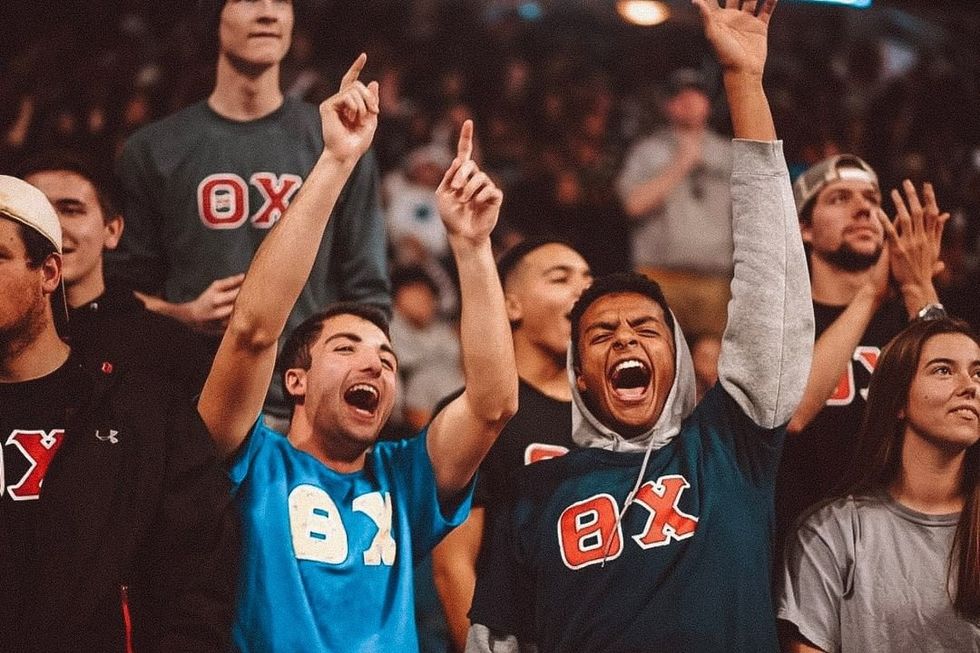 www.greekhouse.org
To continue stalking, check out all their social channels!

Linkedin: Greek House, Karthik, and Luke
Instagram: Greek House, Karthik, and Luke
Twitter: Greek House, Karthik, and Luke