Somehow, no matter how hard I try, I end up being sat on or smelling someone's dirty athletic shoe every single day. It's just one of the few "benefits" to having three older brothers. As I got older I realized that yelling "mom" in an attempt to get some relief from all the poking, tackling and tickling only made the entire situation worse. If one brother decided to tickle me and I yelled out to our mother, you better believe that one of the other two were downstairs in seconds helping the other one out.
"If you're going to tell, I'm at least going to make getting in trouble worth it."
That's the motto I heard for countless years.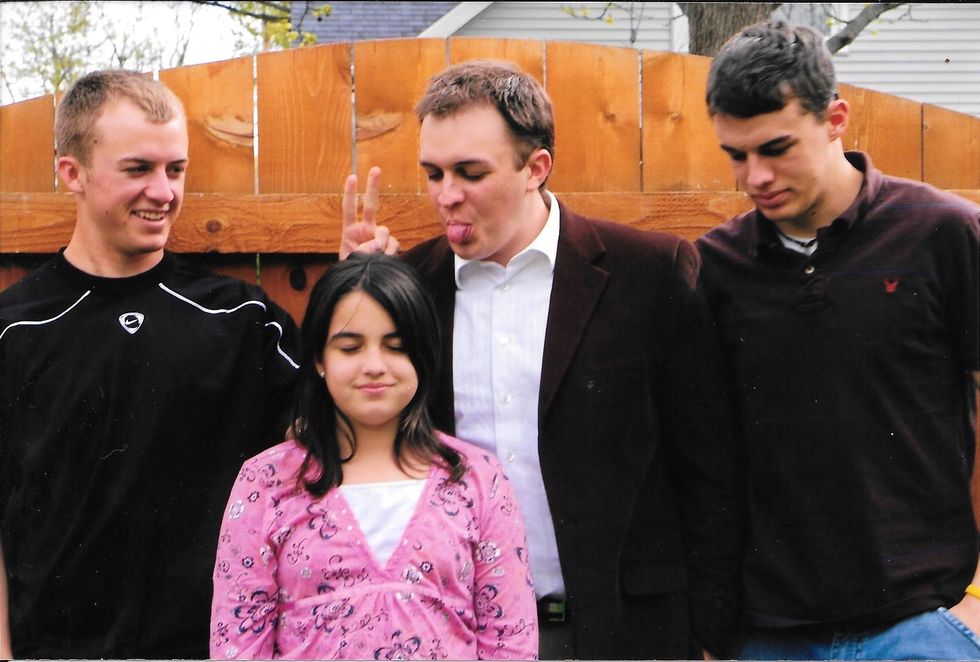 Truthfully, I don't think I would want to grow up any other way though. See, the tickling was awful. Not being able to eat a snack without someone else taking a bite out of it was seemingly worse. But, growing up with three brothers was the best thing that ever happened to me because there are 5 quotes from each of them that have shaped me into the person I am today.
1. "No, Grandma, no dolls - just balls"
As a girl at a young age, family and friends would wrap up baby and Barbie dolls for my Christmas gifts. No matter how many attempts people took to give me a "girl's gift", my brothers refused to have me play with such things. It wasn't until I was ten that I stumbled upon close to twenty Barbie dolls that I never knew I had.

By that time, I was almost too old to play with them and, honestly, I didn't have much interest in them. The small interest I did have was shattered when the youngest of the three brothers saw me playing with the Barbie Dolls, snatched them up, and threw them out the window. Instead, we made up games, like Pooh soccer, that kept me entertained until we packed up to go watch the next ballgame a family member was playing in.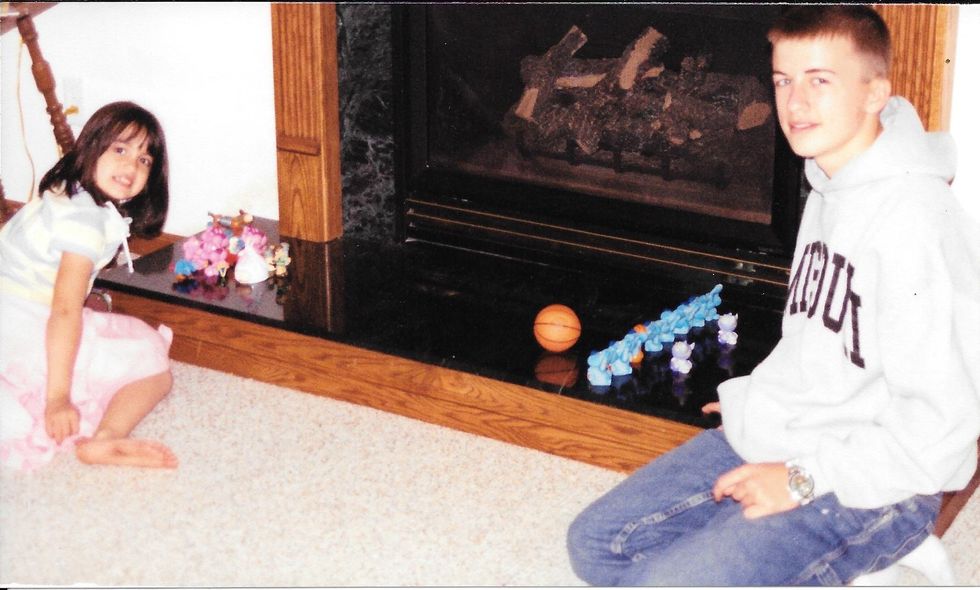 This led me to take an interest in sports though. I enjoyed running around the yard playing soccer with them and getting all dirty and scratched up from the grass burn. I ended up making more friends during my childhood by playing softball, soccer, and volleyball. I learned how to be competitive, and how to use that to strive for greater things.
2. "Ohh, just rub some dirt in it,"
You weren't allowed to get hurt. It seemed a little harsh when I was little, but I understand where they are coming from now. If you complain every time you get hurt, then you're just wasting time before you can get back in the game. Don't get me wrong, if I was actually hurt then they would stop and take care of me, but for the most part, they pushed me to keep going
.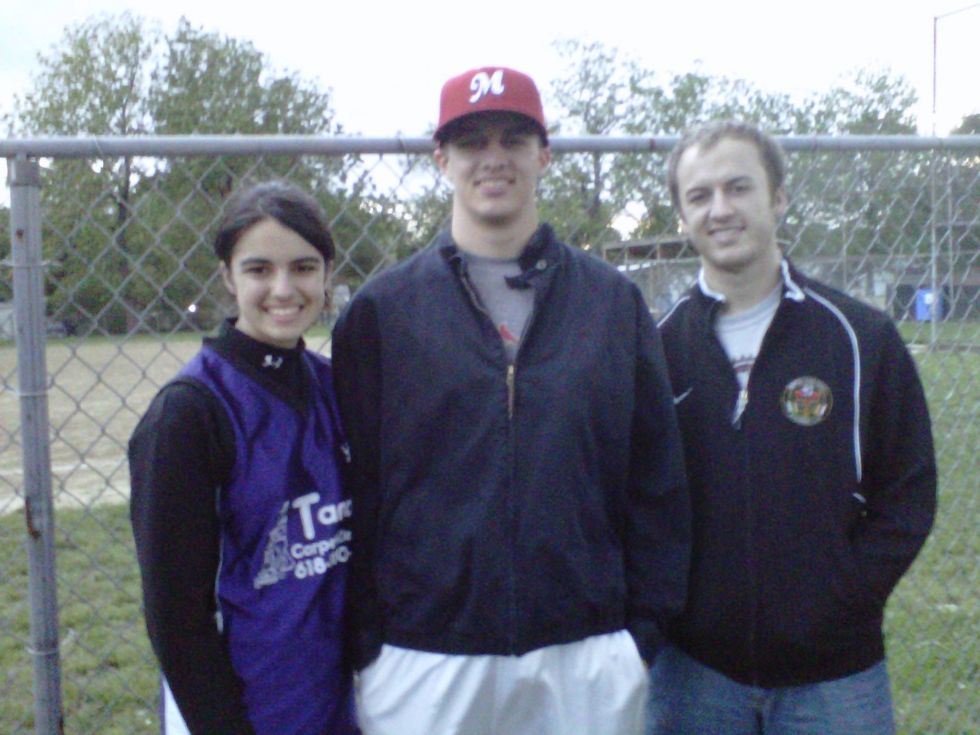 I use it as emotional support now that I am older. When I have a really bad day, I just rub some dirt in it. You have to take the bad with the good if you are ever going to continue to grow. My favorite example is a story from when I was four. I was super excited because a family friend had come over and so I was running as fast as my little legs would let me. As I rounded the corner into our living room I got tangled up in myself and I fell…straight on my face… The story goes, I'm too young to totally remember it myself, that I looked up, saw my brothers looking at me, and I got up without a cry and I continued running. Life is going to beat you down some days, it's your job to keep going.
3. "Take a drink of water and just breathe"
I told you they cared. On my hardest days, I would run to my closet and there I would sit and I would cry until I felt better. On those days, I would find myself sitting next to the oldest of the three after he had noticed I wasn't running around the house. He would let me be sorrowful for a little while and then he would try to get me to breath normally. Come on, breathe. Calm your breaths. Breathe.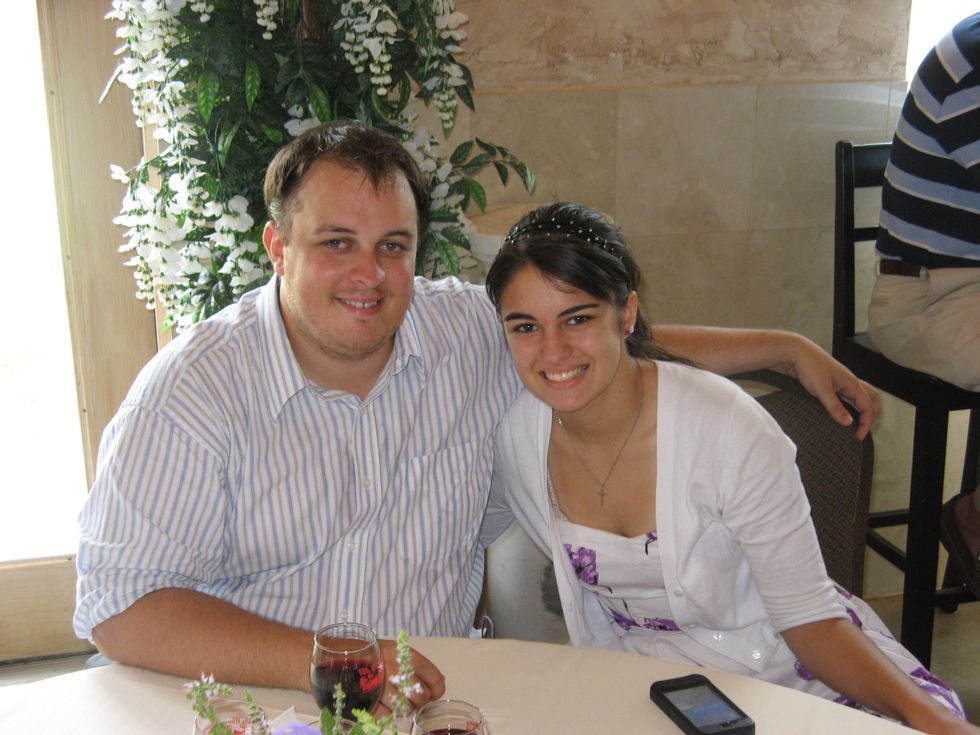 He has continued to do this for me no matter how old I am. I got in a fight with my best friends, I was told I didn't make the volleyball team, my two-year relationship ended - no matter what I was going through, it helped every time. Just Breathe.
4. "If you can be ready in 15 minutes, then you can come"
This one was a wake-up call for me…literally. My bedroom door swung open and I could hear the second oldest talking, but I wasn't awake enough to listen. Finally, I could hear that he was trying to tell me that he was leaving for lunch soon. You have 15 minutes to get ready, or we are leaving without you. He had come home complaining the other day about how some girl on his field trip was reapplying her make up six different times throughout the bus ride. I guess he was still fed up with it.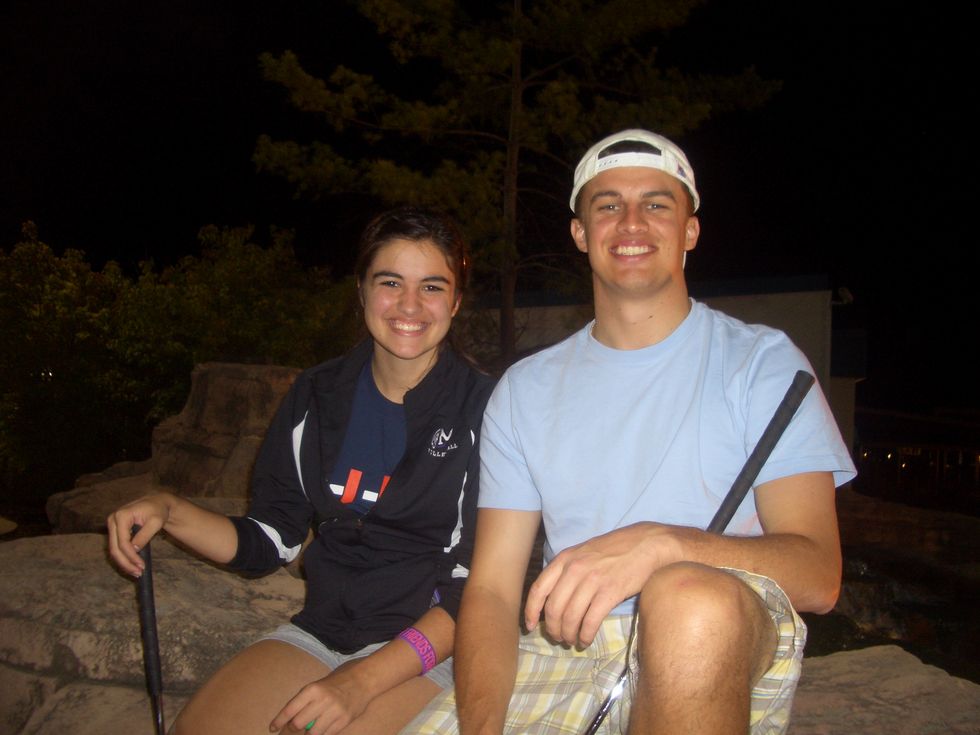 It forced me to get myself in gear though. Guys don't like to wait. They don't understand why girls take so long to shower, fix their hair, or put on make-up. Luckily, I had the fortunate opportunity to learn how to be faster at all of those things, because if I didn't then I had to find something to eat on my own or I missed out on going with them to Best-Buy. The best part about learning how to get ready faster is that now I can sleep in longer in the morning and I don't annoy a guy before our date has even started.
5. "We raised her right"
I continue to smile every time I hear this one. It's the little stuff: yelling at someone in my car to scoot up because there is no reason that they should be an entire car length away from the other person at a stop sign; wanting to go to the newest action movie instead of seeing the latest chick-flick; making a joke that perfectly fits in the current situation.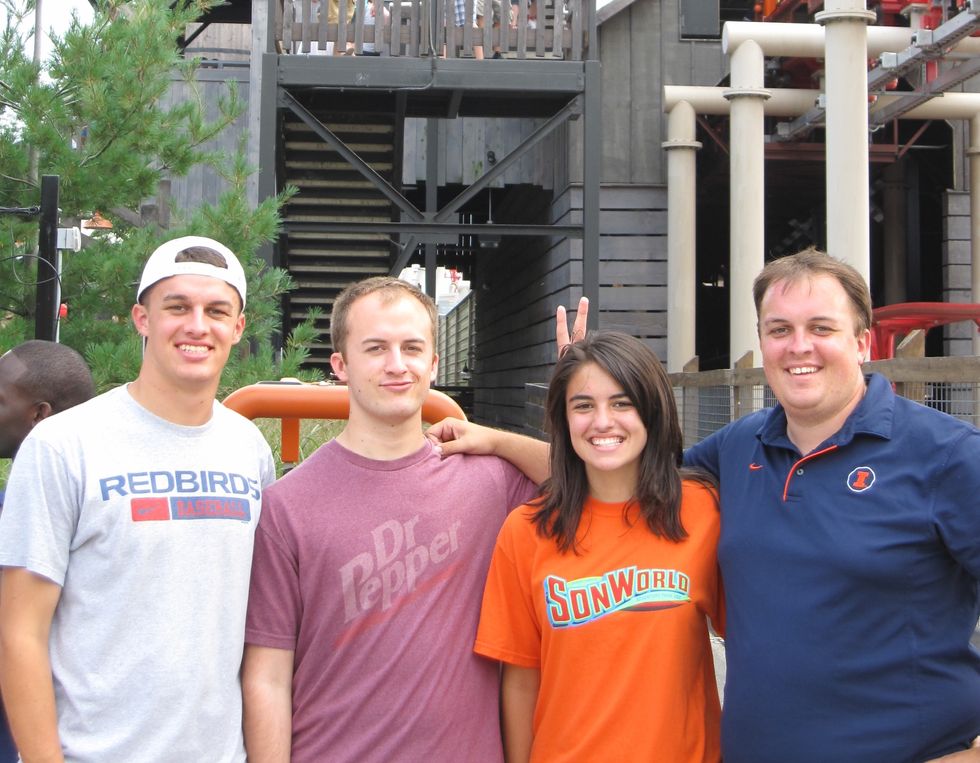 My mom laughs all the time, "yea, THEY raised you," but to a certain extent, they did. With them I learned how to play video games (even though I was used as the distraction so that they could advance in the level), I learned how to talk sports (even though I am still laughed at when I say top bar instead of crossbar), and I learned how to drive correctly (even though it involves a lot of talking to yourself).
I'm a stronger person because of my brothers. I don't mind getting dirty or working really hard. I don't expect someone else to decide my worth for me, whether its friendships or relationships. I know that family is important and my parents would do anything in the world to support all four of us. I know that the happiest times are sometimes the craziest as well. I know that the best time is time spend together, no matter the location. I know how to hold myself.
Most importantly, I know I have the strongest group of people backing me up. No matter where I am in my life, no matter how many states now separate us, my brothers are constantly there for me.

A simple text or phone call connects us. They cheer the loudest when I have accomplished something and they help me plan how to achieve my dreams. There is no support system better than having older brothers.