With Mother's Day coming up, I thought that it'd be worthwhile to show my mom some appreciation. You're the best, Joan!
First off, my mom is the cutest. I mean, look at this woman. She has such a pretty smile and a natural glow!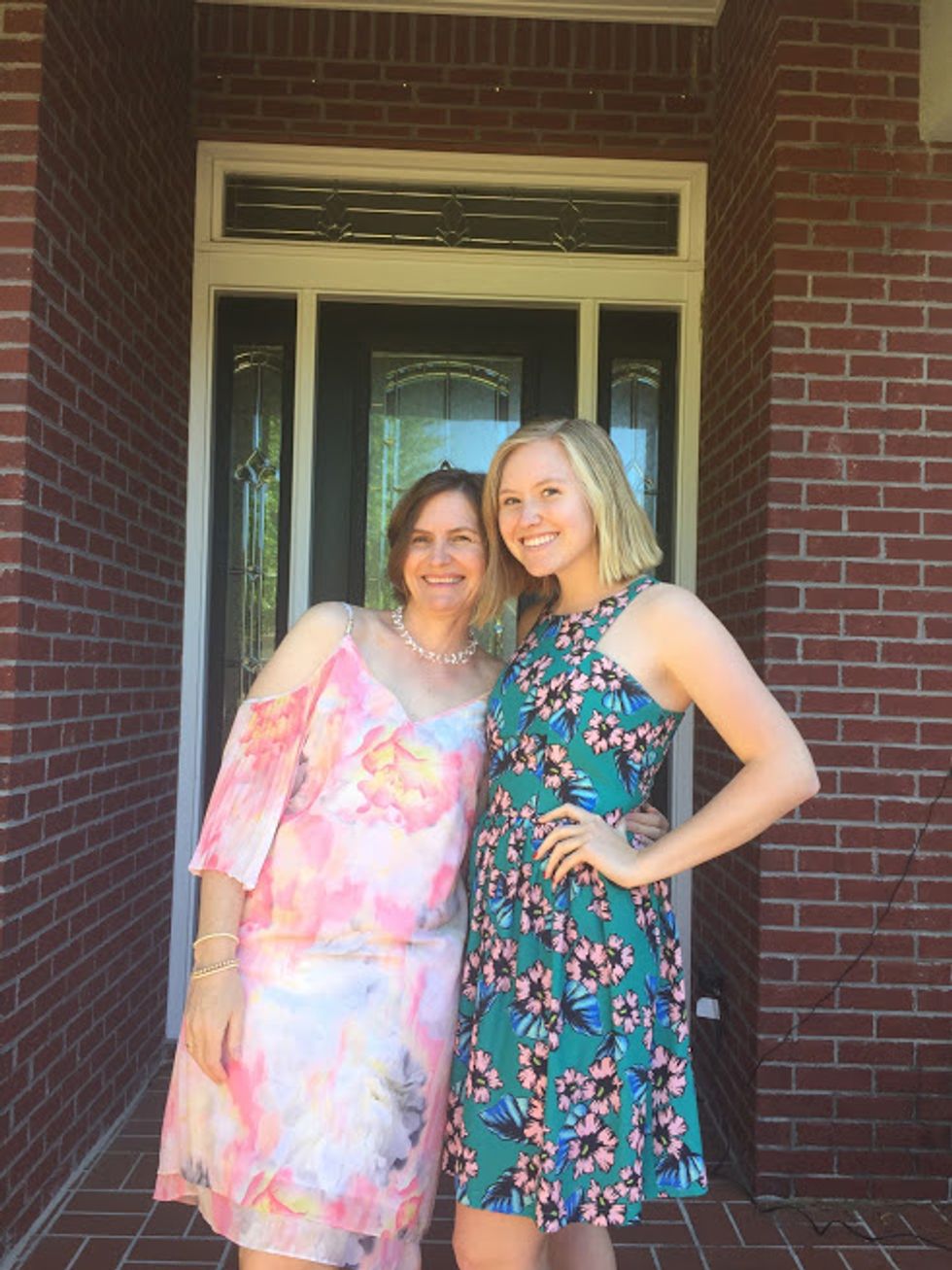 I've always known that my mom was beautiful, but something that I didn't realize when I was younger was that my mom has had some really cool life experiences. She was a foreign exchange student in Uruguay in high school and was one of the first few women to be a Boy Scout camp counselor. On top of all of that, she had a pretty great perm back in the 90's.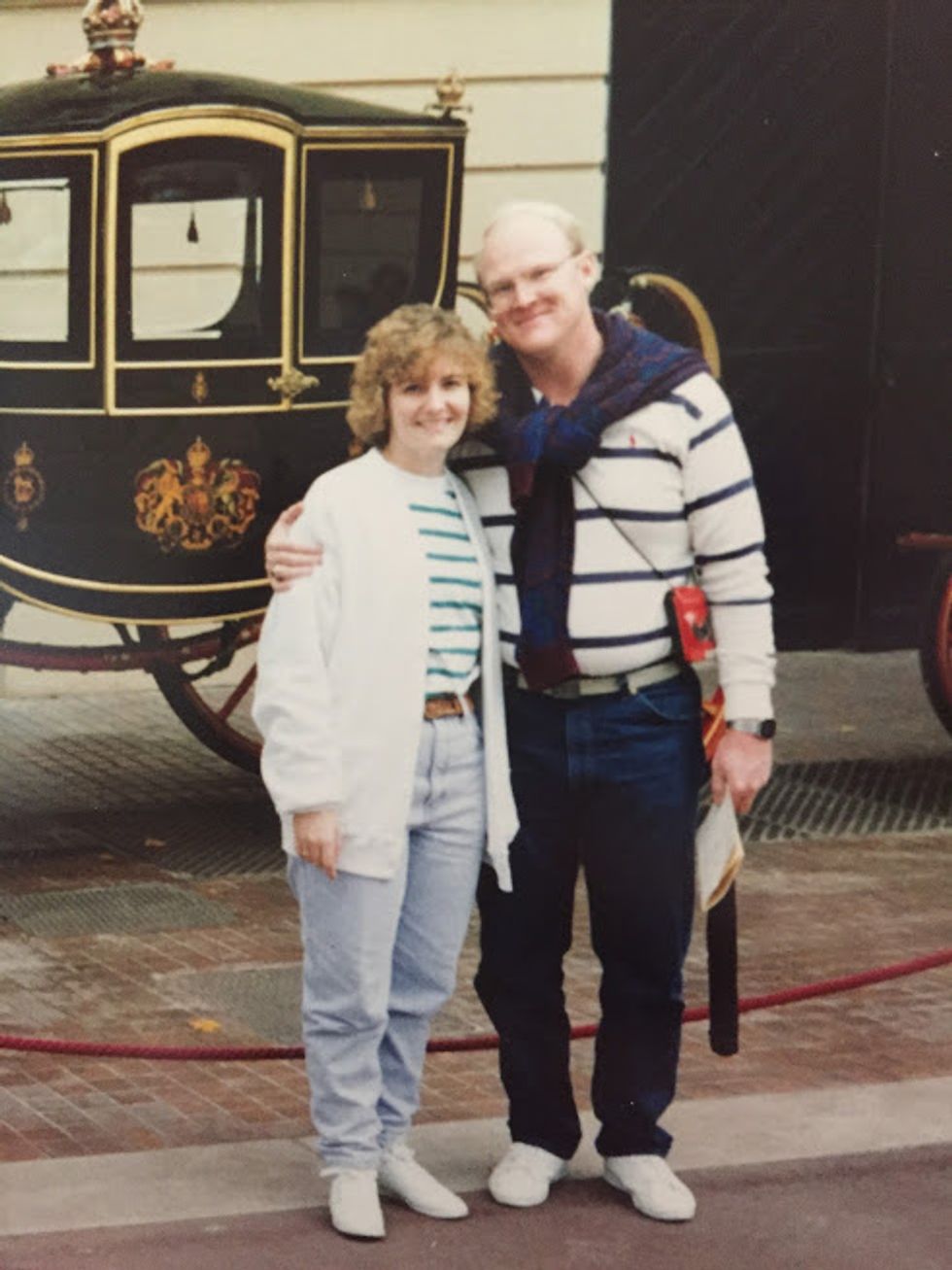 And yes, I do look exactly like my dad.
My mother is cute and smart and fun, but she's also strong. I knew when I was younger that before she married my dad and had kids, she was diagnosed with Hodgkin's Lymphoma. When we're kids and we hear about our parents doing something in their twenties, it feels old and far away. As I grew older and closer to being in my twenties, I've realized how scary the experience must've been. She was fresh out of college with her business degree and relocated from Colorado all the way to Florida. She'd been living on her own and working for a few months when she was diagnosed at age 22. With the support of her family, friends and coworkers, she pushed through and has been cancer free ever since.
Four years later, she was happily married to my dad. She was still working as a government contractor, but wasn't really fulfilled by her job. Around this time, she started working as a volunteer for a suicide hotline. This was where she found her purpose and a passion. She decided to get her master's in psychology and hoped to pursue a career as a therapist.
Post graduation, life had other plans for her and she became pregnant with my older brother. Overjoyed by the prospect of being a mother, she decided to be a stay at home mom instead of entering the workforce. For the next sixteen years or so, she kept plenty busy raising three kids and being heavily involved in our church.
As my siblings and I grew up and were able to drive ourselves around, my mom found herself having more free time. She decided to volunteer at our local elementary school, which turned into substitute teaching, which then turned into a tutoring position. She still works there today, and will even substitute when needed.
Reflecting on how my mom has inspired me, one of her famous expressions comes to mind. Whenever I'd groan about cleaning my room or starting an assignment, she'd always say, "Do it with a happy heart!" This Joan-ism of hers used to irritate me as a child, but it's something that I now appreciate and aim to apply to my own life, especially since starting college. Because of my mom, I strive to find the joy in even the most mundane tasks in life.
My mom is constantly showing love and support for others, whether it's for her own children or the ones that she works with. To me, she represents a balance for which I strive. She is strong, brave and doesn't take anyone's crap, yet is still graceful, kind and loving.
So Mom, thank you for everything. I wouldn't be half the woman that I am today without your love and encouragement.
Love you more!