College seems to fly by in the blink of an eye and before you know it you're trying to navigate how to be a fully functional member of society. In the past, the topic of college graduation is surrounded by negative comments and a tremendous amount of fear. Despite the uncertainty of what the next year may hold for you, graduation should be a time of happiness and celebration. Think about all of the times you walked to class in the pouring rain, chased down a university bus, negotiated with a professor or choked down dining hall tacos for the sixth day in a row. So as graduation season approaches, here are 18 ideas for incredibly happy graduation caps.
1. Show some major school pride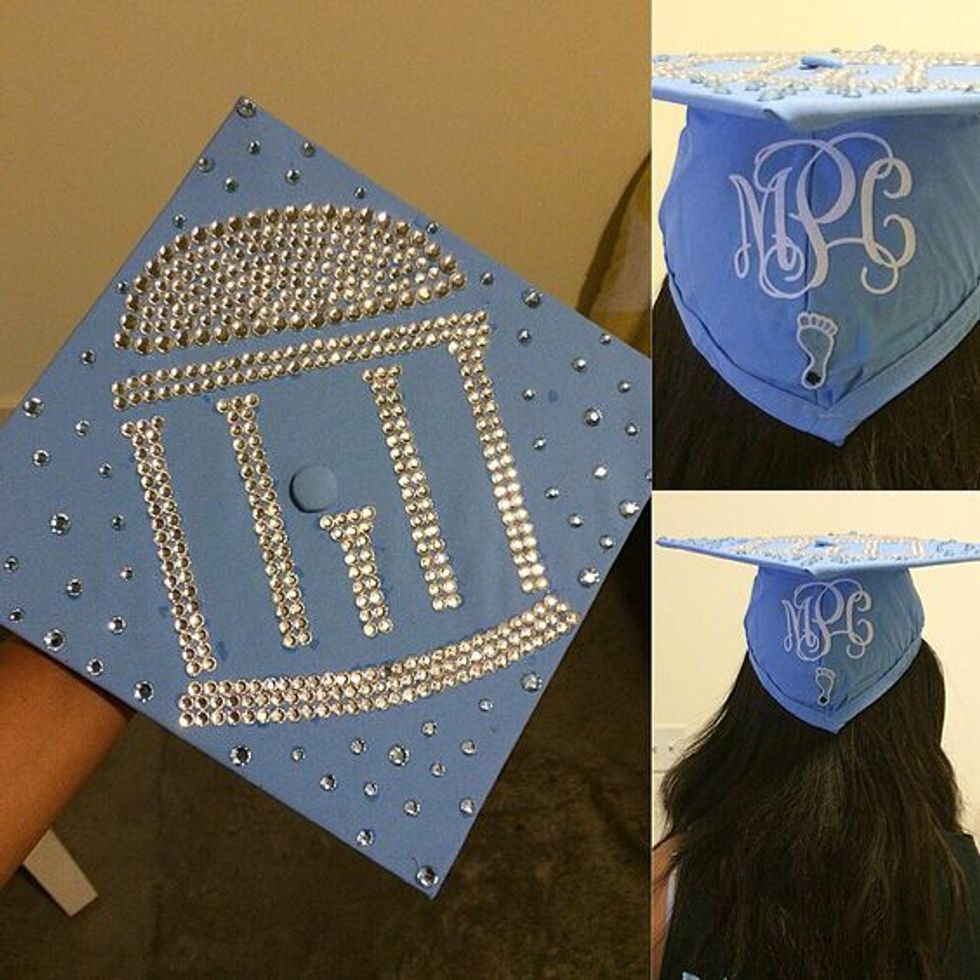 2. Quote a favorite movie or TV show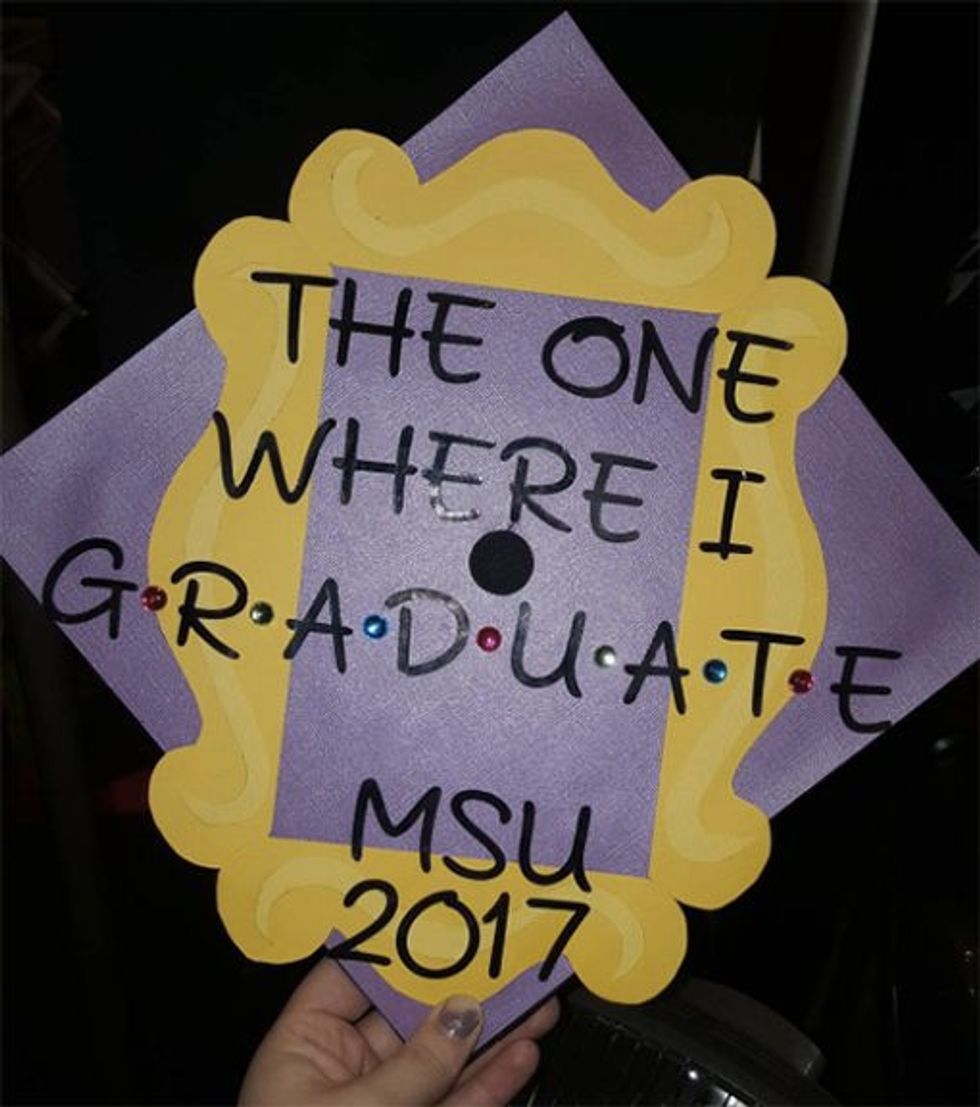 3. Let you major come to life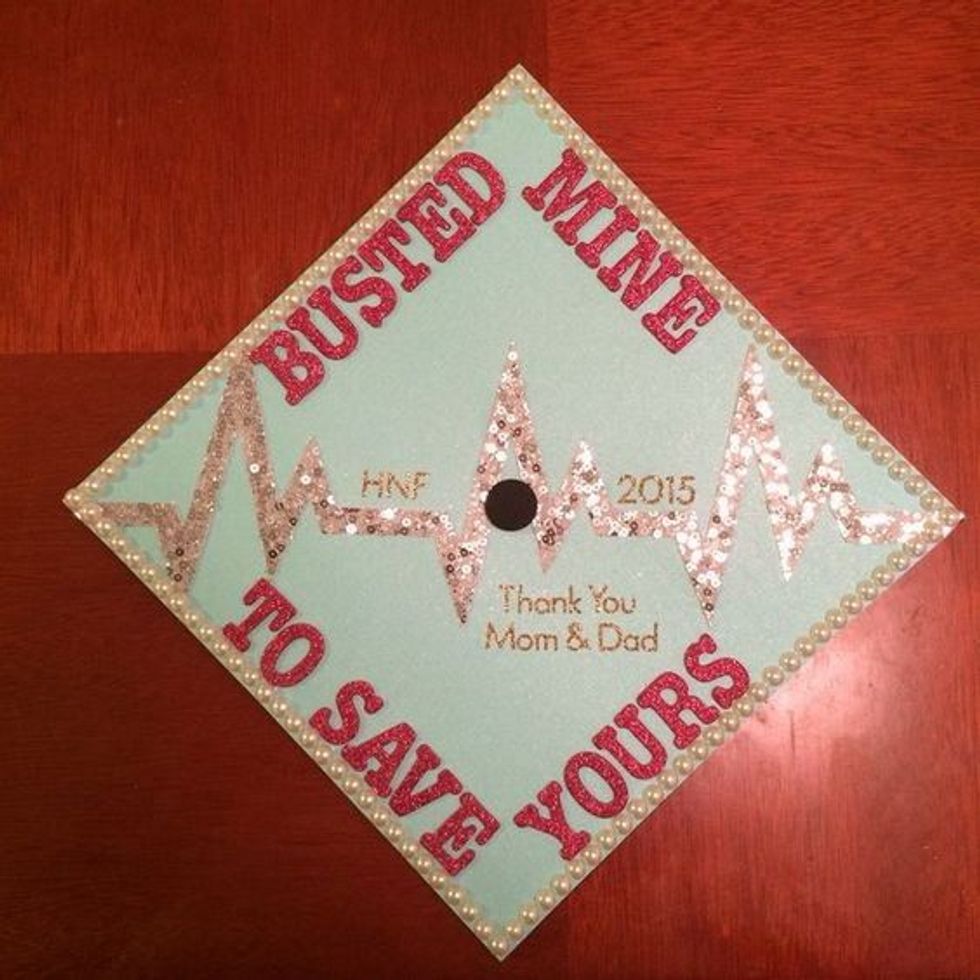 4. Show off your favorite inspirational quote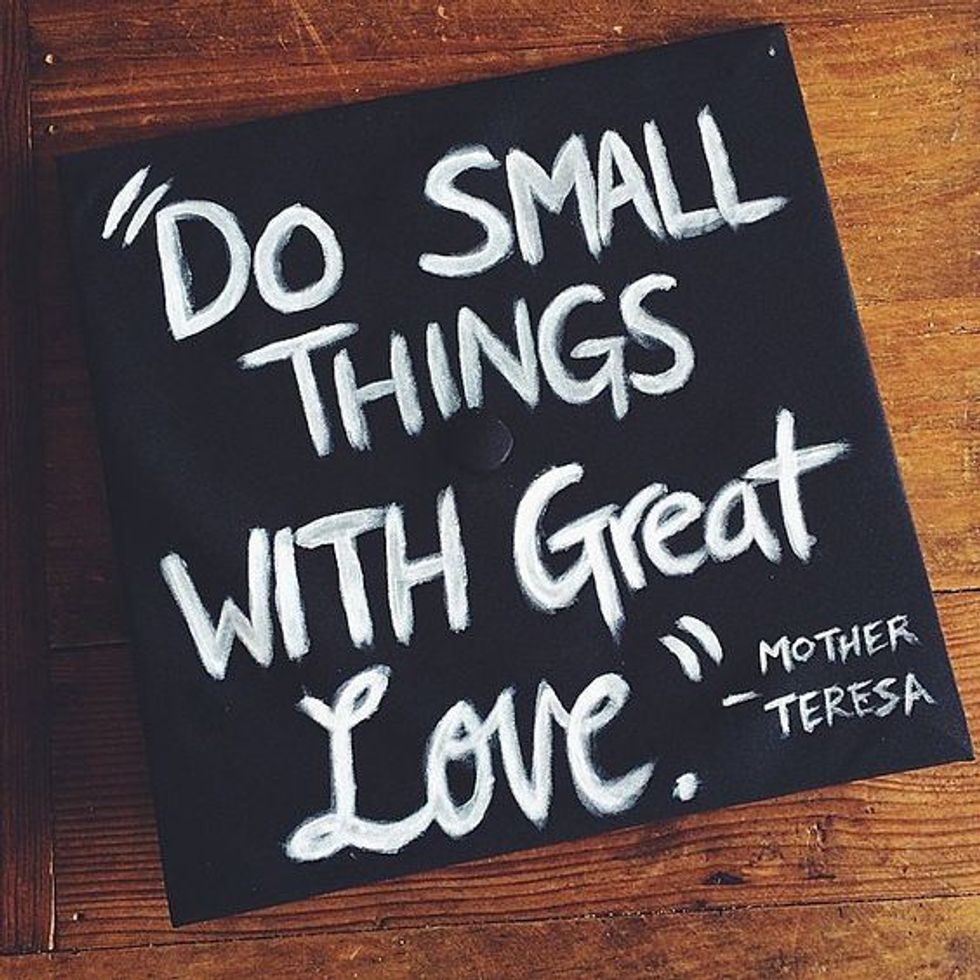 5. Get into the summer spirit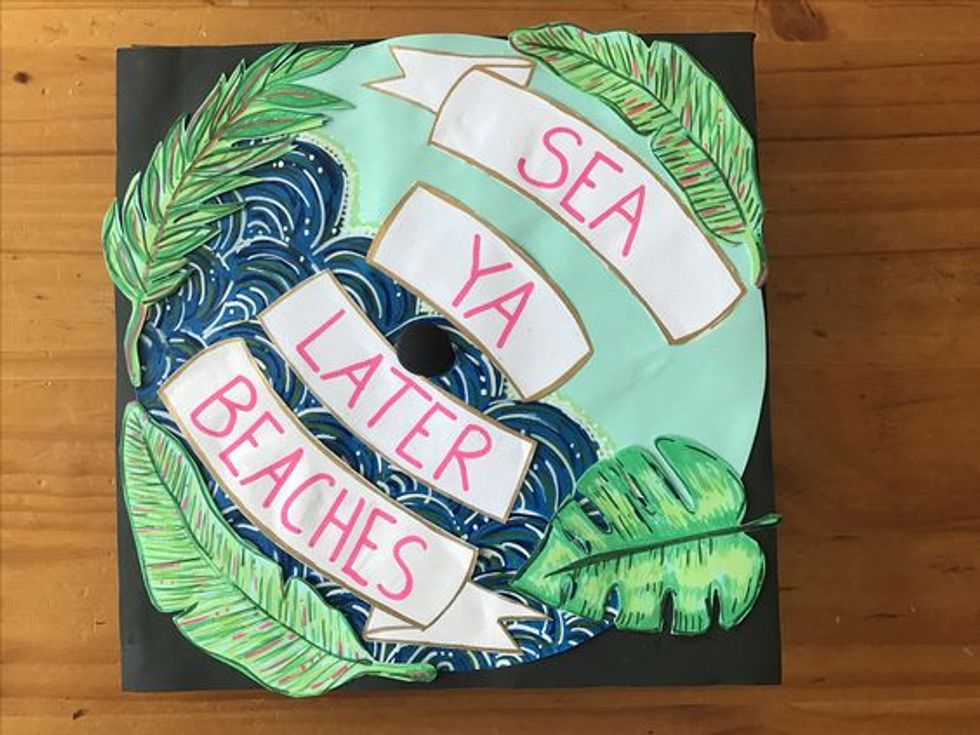 6. Use graduation as an excuse to show off your furry family member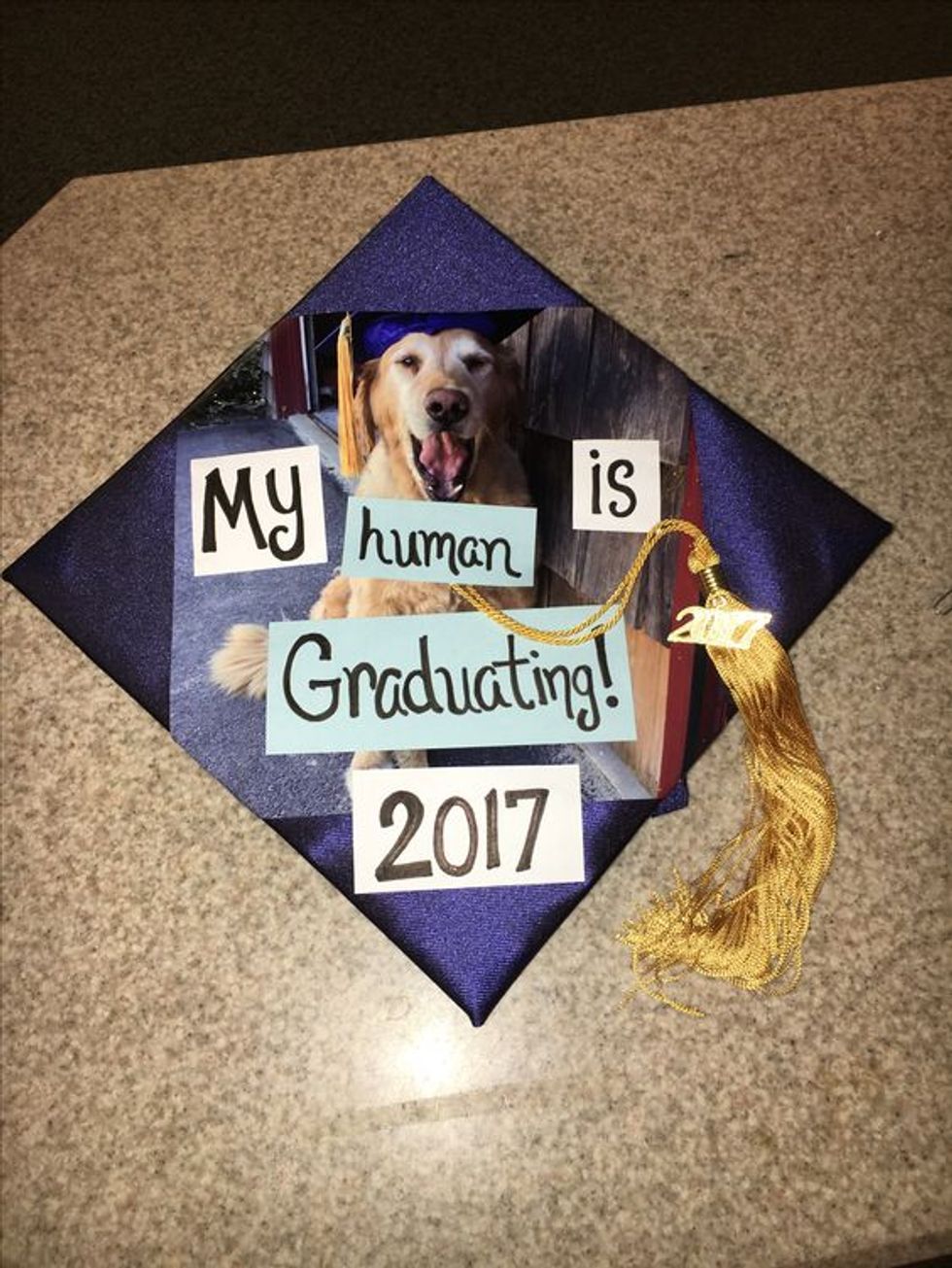 7. Show appreciation to your support team (mom and dad, looking at you)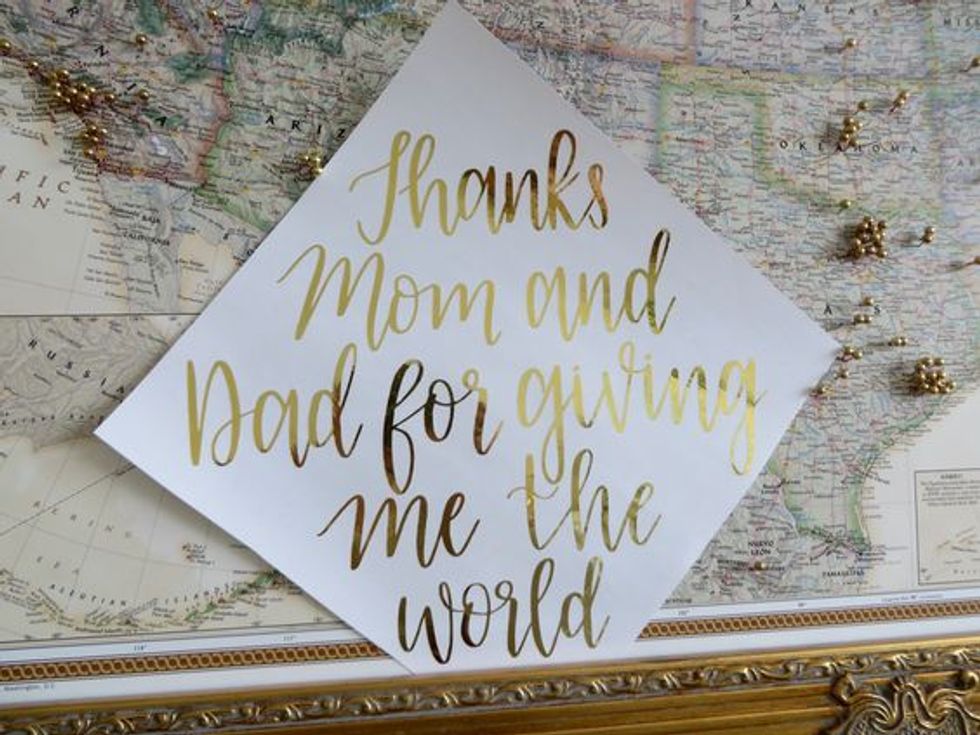 8. Show off your favorite pictures from the past few years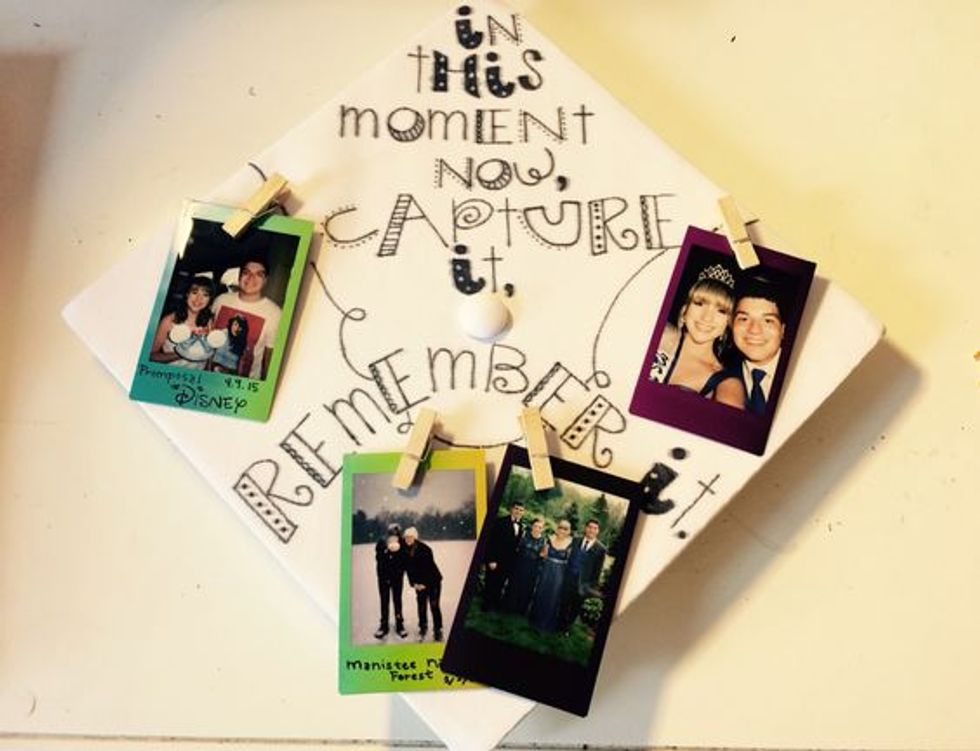 9. Inspire yourself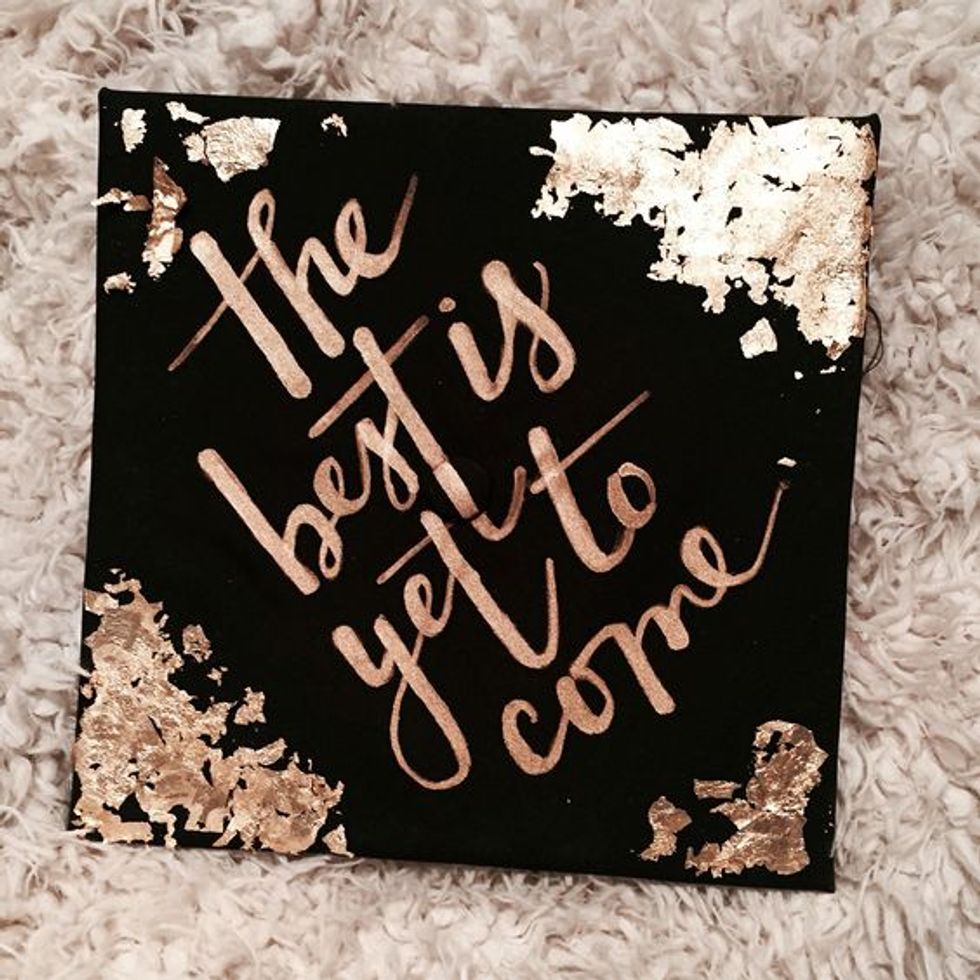 10. Inspire others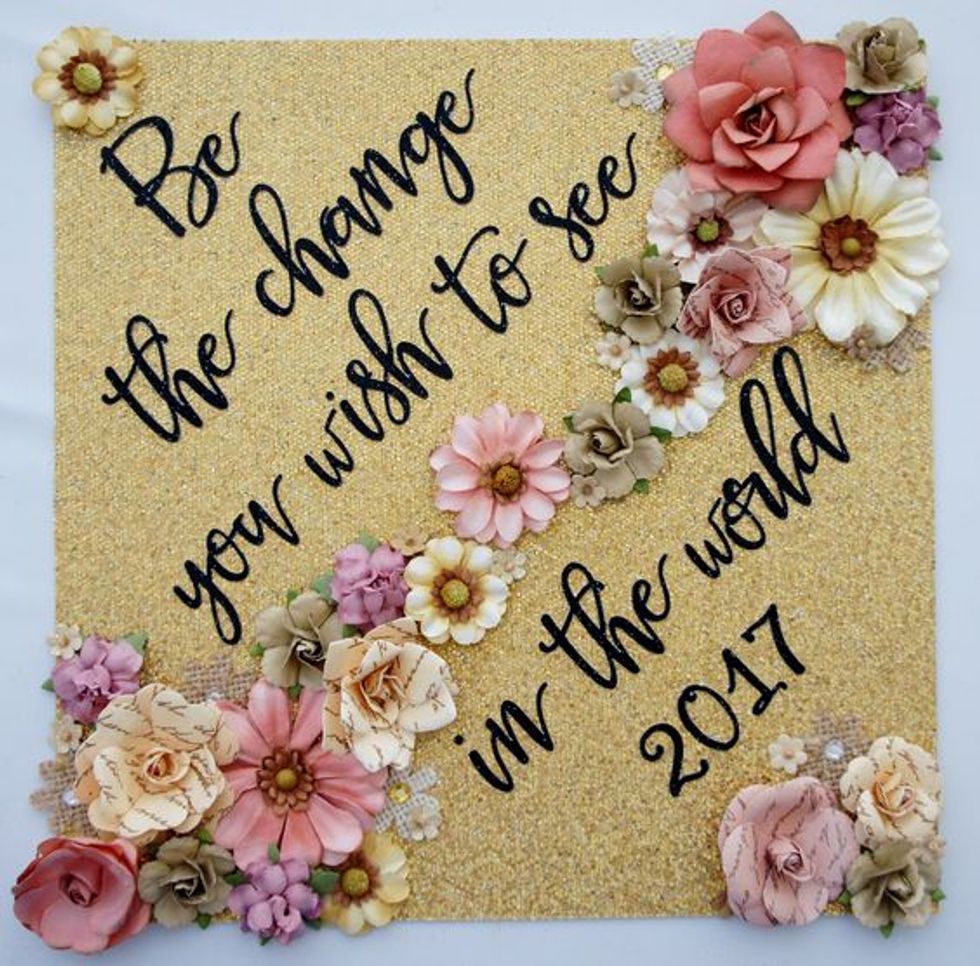 11. Make use of glitter and bows (if you're into that sort of thing)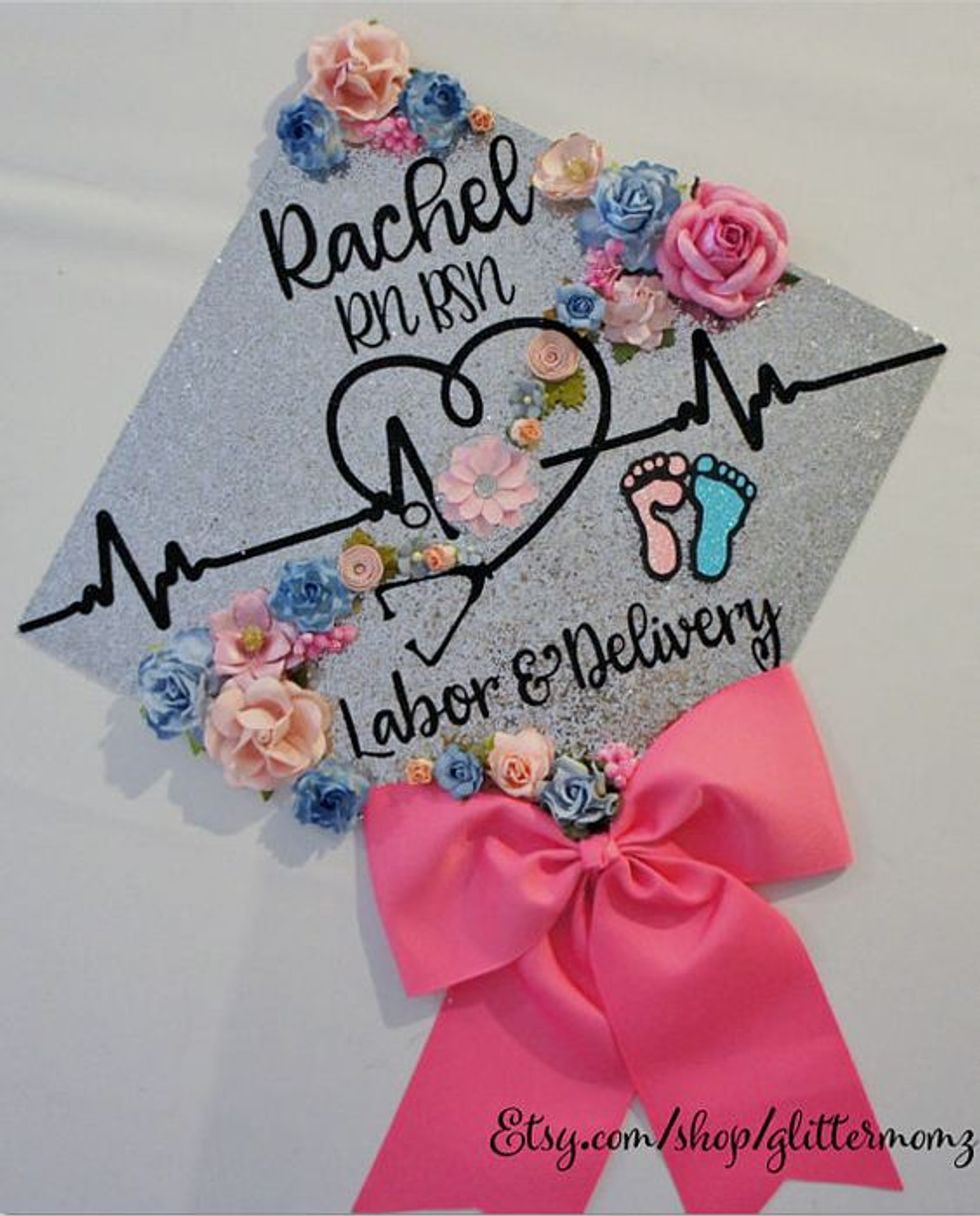 12. Make fun of yourself a little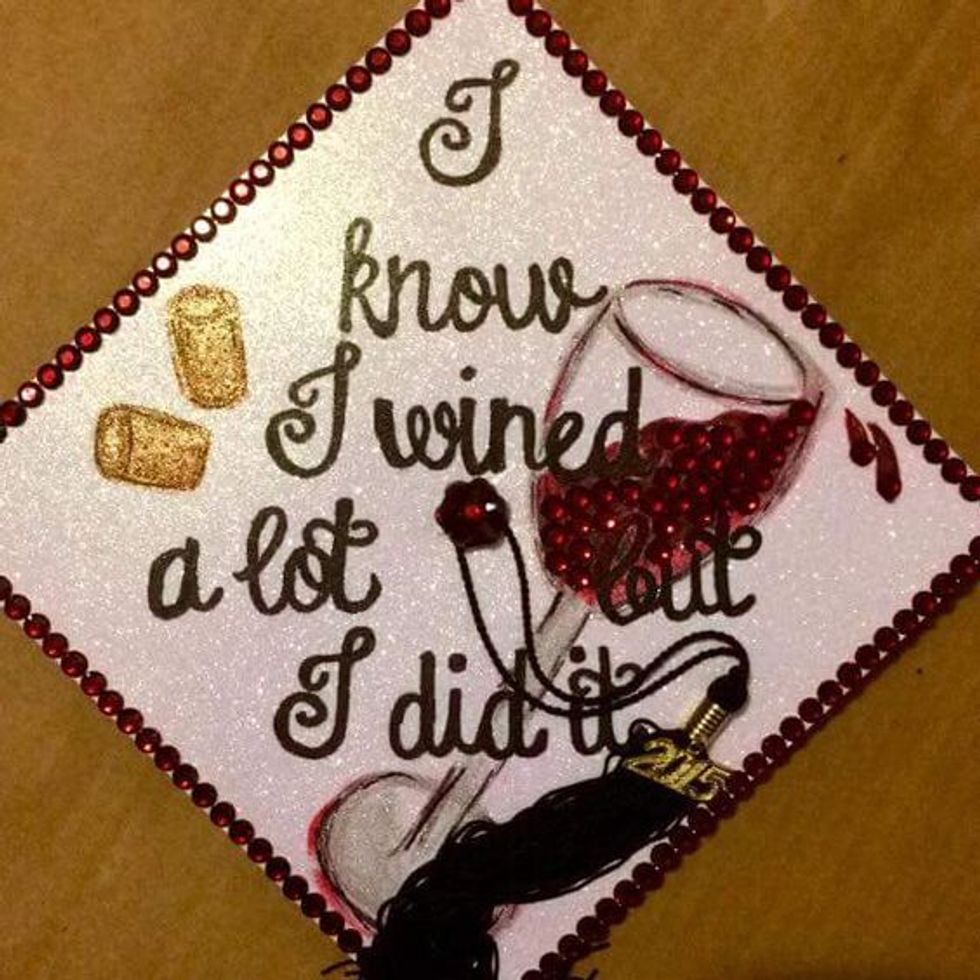 13. Use flowers, lots of flowers

14. Get excited about travel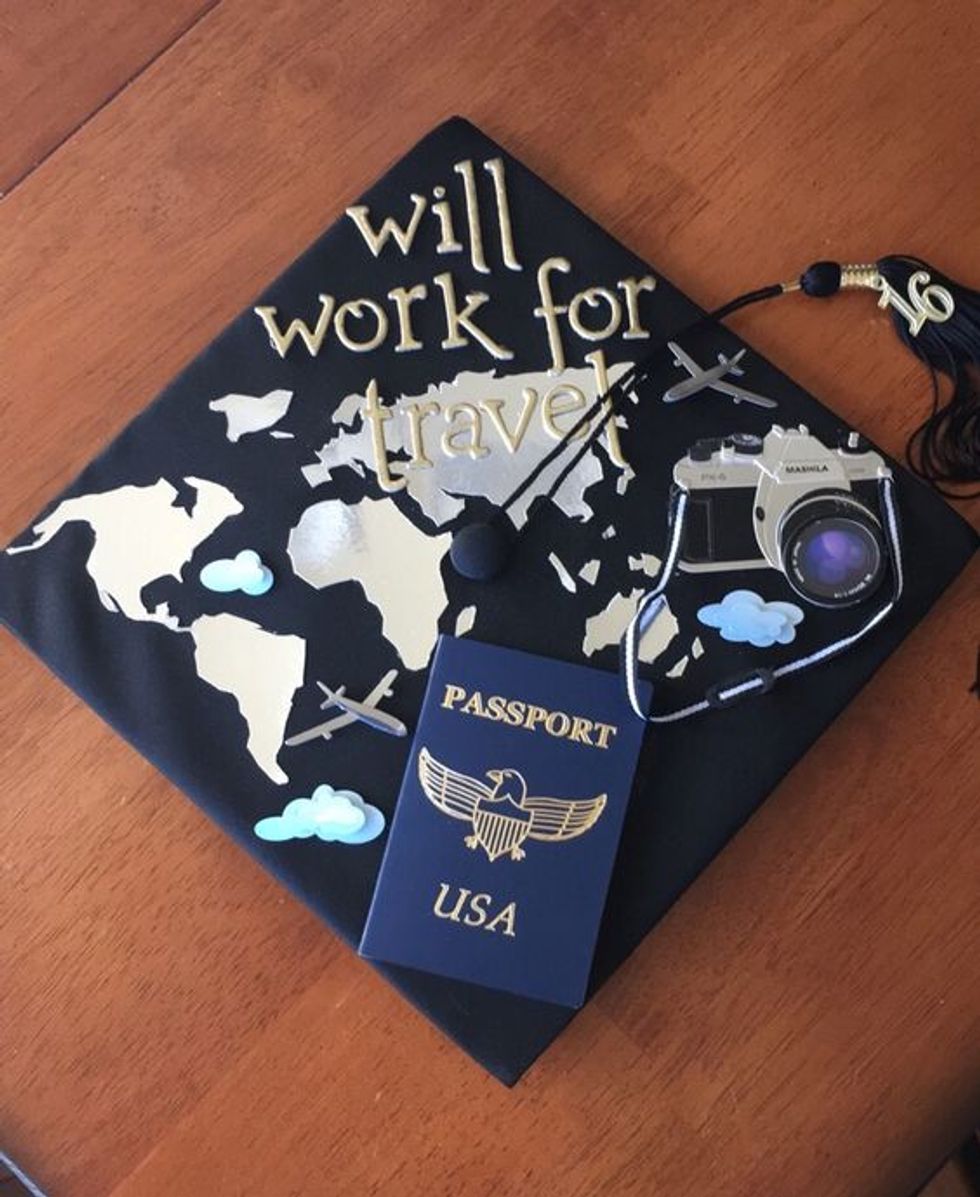 15. Show your excitement for new adventures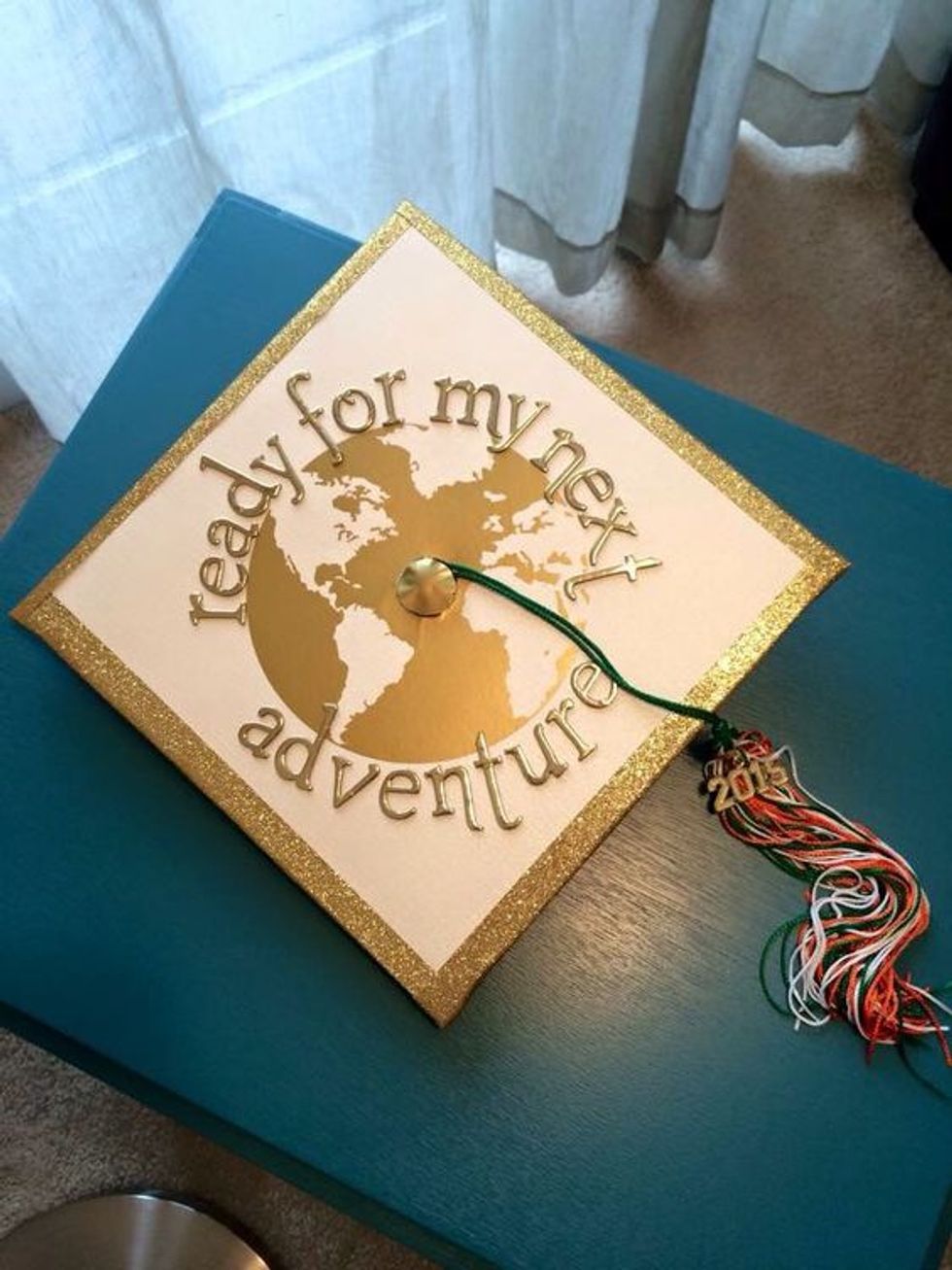 16. Appreciate your favorite things (like pizza)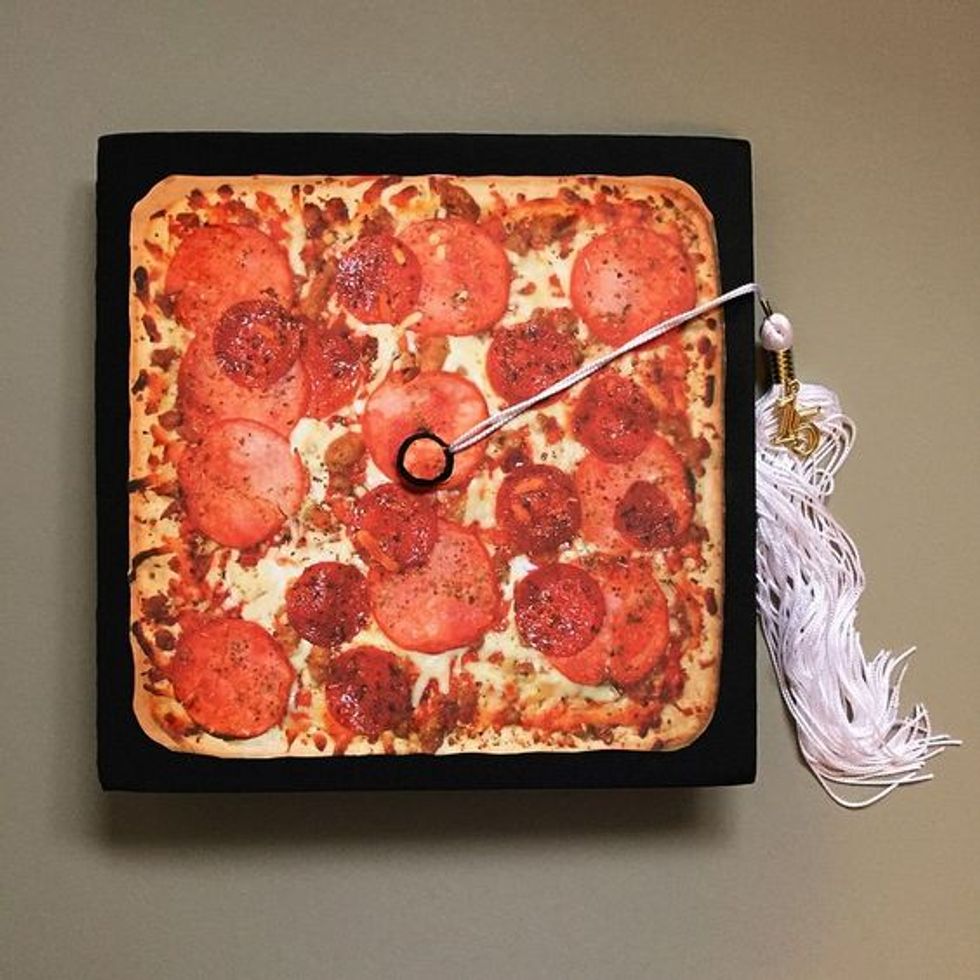 17. Participate in some great branding


18. Do whatever you can think of that will make you smile for years to come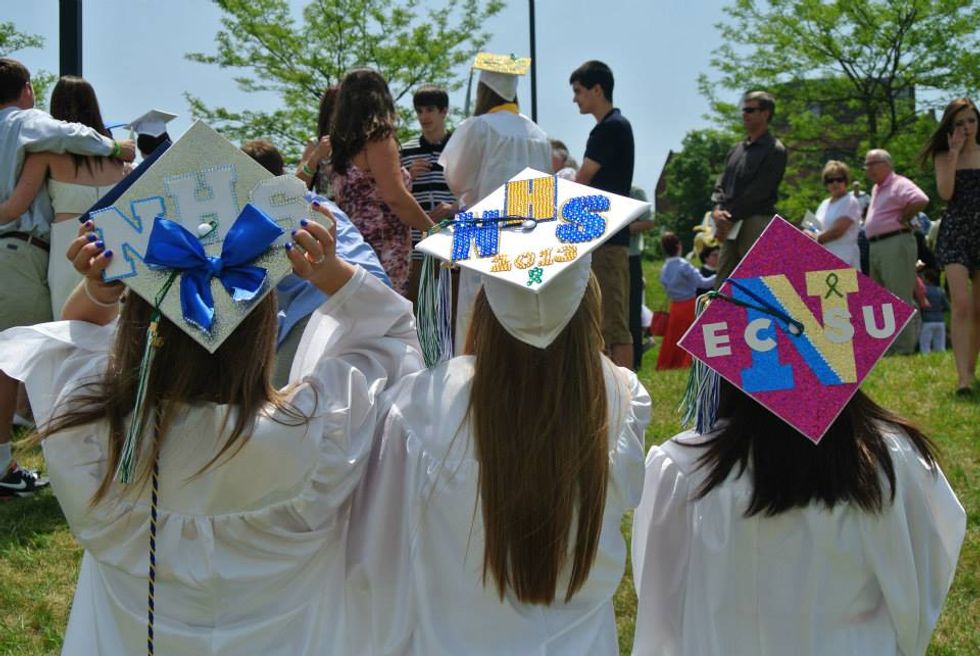 Whatever graduation looks like for you, enjoy it as much as possible. College is a great time but the best is yet to come, for all of us. Best of luck Class of 2018 and congratulations, you did it!