Winter is here and, for most regions of the country, that means the mercury (or whatever organic, chemical-free substance they're using in thermometers nowadays) has started to bottom out. People are bundling up whenever they step foot in the great outdoors to brave the cold.
But some of us just cannot and will not be brave when the air gets a little too nippy.
Until, that is, we realize that we are going a little stir crazy and have to venture out into the cold to at least buy groceries.
Forgive our whining, but we can't help that we are always cold.
1. Realizing Fall is Over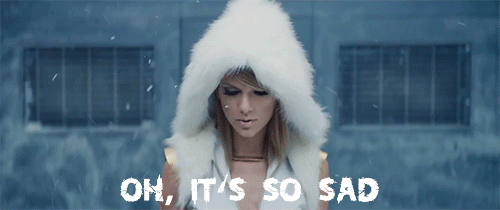 Spring is over? No big deal, the warm months of summer are what we eternally-freezing folks live for. Fall is over? Take cover, all wintry hell is about to break loose as we mourn our temporary relief from always being cold. It was fun while it lasted.
2. Realizing Spring is a long ways away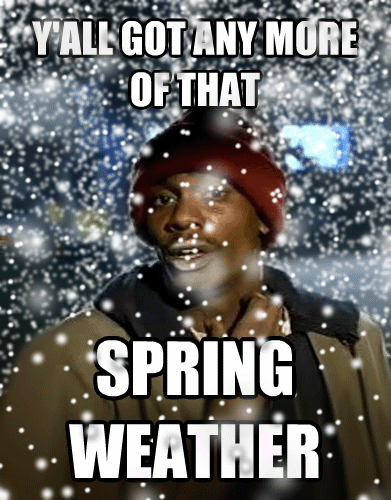 With that being said, we forever-freezing people spend most of the winter months indoors...waiting for Spring. Can you blame us? It's below 80 outside, we'll have to wear so many layers just to be halfway comfortable. Is it really worth all of that effort?
3. Being forced to finally venture outside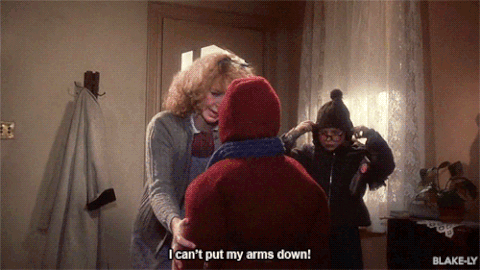 Whether you're forced to leave the toasty comforts of your own home for business or leisure (or the fact that your heat bills are through the roof,) going outside in the winter requires an insane amount of layers for those of us that are always cold. Just try and get us to walk out of the door without at least three pairs of socks on, we'll likely throw something at you. Get comfy, this could take a while.

4. When the cold really hits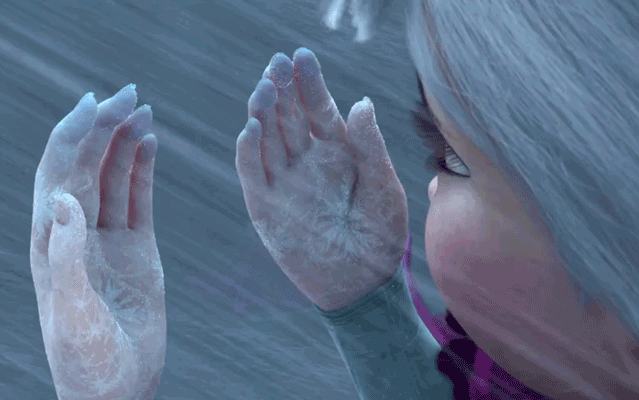 Inevitably, you will venture outside and realize that you did not put on enough layers to protect your delicate skin from the bitter cold. Your fingertips and toes go numb first, spreading throughout the rest of the limbs until you're left laying, motionless, in the snow. Don't tell us we're being overdramatic. It's that cold outside.
5. When everything freezes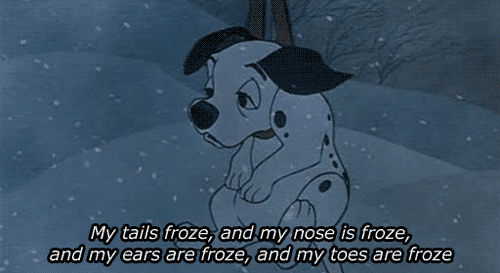 When you reach totality of frozen-ness, your complaining skills are at their peak. "I'm so cold," "I'm freezing, and "It's so *insert your favorite expletive here*-ing cold outside" are all common phrases heard by those around you when you've reached your limit. To your pleasure and their dismay, somebody eventually gets sick of it and suggests returning inside for hot cocoa.
6. Finally going inside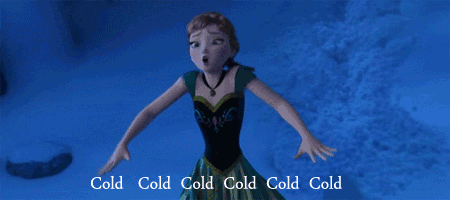 Hallelujah! Time to go back inside to the warmth of the fire and all of the blankets you've ever owned. Your entire lower body may be frozen to the core but you will try your very best to run-waddle inside.
7. When your mom asks if you had fun in the snow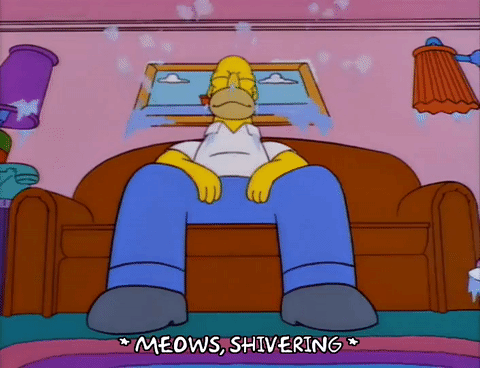 Finally back inside, you start to peel your layers off and pile them up in the corner. Mom rounds said corner and asks "did you have fun playing in the snow?" Don't be afraid to roll your eyes because how can being so cold you can't feel any part of your body can be fun? "Yes, mom, I had so much fun putting myself at risk for hypothermia" you manage mouth with frostbitten lips.
8. Trying to warm up with a hot bath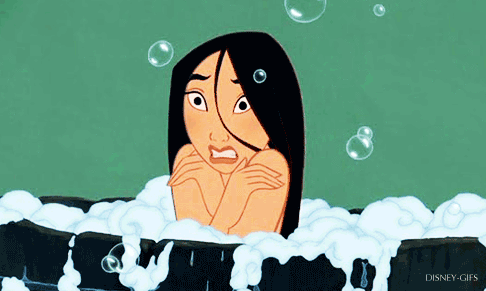 Having been the eternally-frostbitten type for most of your life, you know just how to remedy this situation: a hot bath. The worst part of all of this is peeling off the undermost layers of your clothes. The air in the house is somewhat warmer than outside but still cold enough to send shivers racing back up your spine. Try to think of warmer temperatures and know that the water will warm up eventually. Be strong.
9. Climbing into a cold bed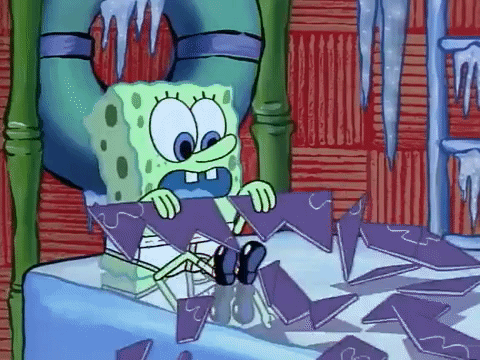 Yet again, the transition from lukewarm to absolutely frozen plagues you. After that nice, hot bath has cleansed your body from all of the terrible side effects of the cold, your forced (either by the hot water running out or your mother screaming at you to stop wasting it,) to jump back into the bitter cold of the moderate temperature of the room. To make matters worse, nobody has been in your bed to keep it warm for you when you left a mere hour ago and the cold sheets bite at your toes. Again, be strong, things will get warmer.
10. Finding that one blanket that's, somehow, always warm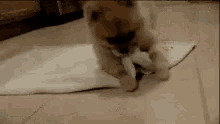 Sweet relief! While you lay shivering in bed, your mom comes in and tells you that she found your favorite blanket. You know, the one that is sheer magic because it's fluffy and never gets cold? That one. Bundle up and breathe a sigh of pure, cozy satisfaction.
11. Taking a nap in warm blankets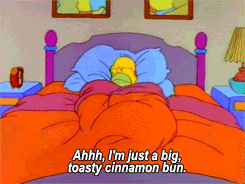 Nothing beats a warm nap on a cold afternoon, knowing you don't have to go back out into the cold. Not to mention naps are great any time of day, any season of the year. They're just better when you're away from the cold.
12. When your toes are still cold, three hours later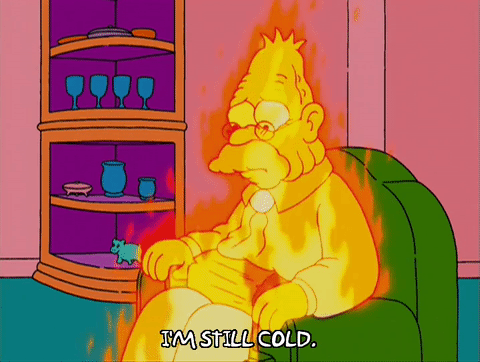 Even after a hot shower, a long nap, three pairs of fuzzy socks, and the heat turned up to 95, your toes will likely still be cold for a long while. This brings a discomfort that can only be topped by the feeling of being cold all over, so you will definitely take it.
13. When somebody mentions going back out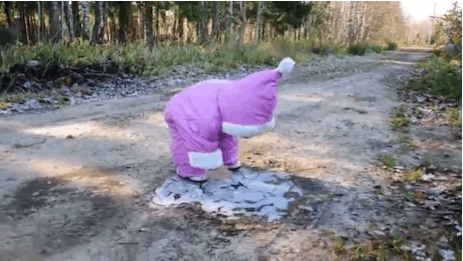 No, Susan, nobody wants to go walk around the neighborhood to look at Christmas lights. If we absolutely must, we will drive and I will have the heat on full blast. Do not complain or I will not go and we all know that it's not family Christmas unless the entire family is present. Sorry, those are just the rules and conditions.
14. When the weatherman calls for more snow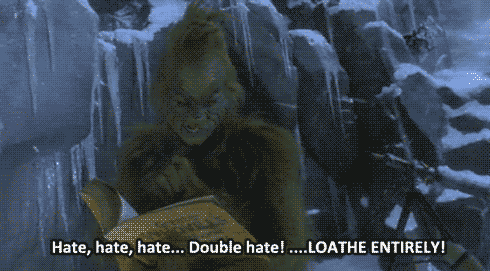 More snow? 2 more inches? Wait, 4 more inches? 6? Oh, for the love of all that is warm and toasty, somebody stop him. We don't need any more snow, we don't need any more cold fronts, we don't need any more winter! Make it stop!
15. Accepting your fate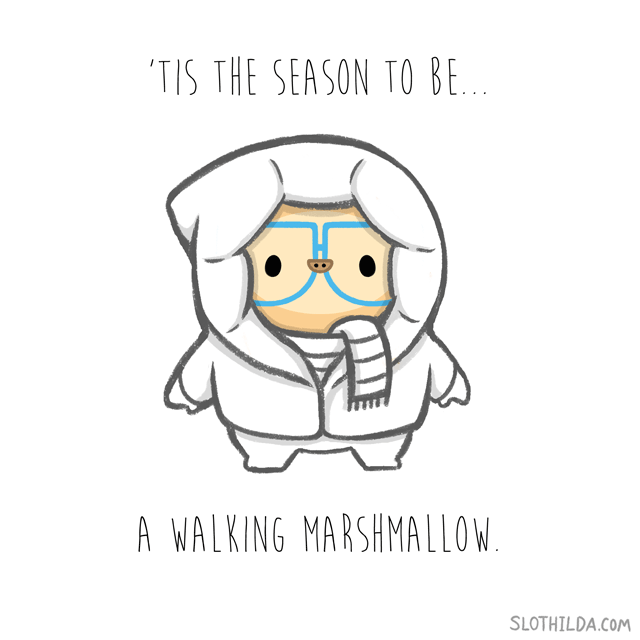 At some point, we all have to suck up our pride and realize that, no matter how hard we hope and pray, we can't escape winter. It's part of nature and we just have to deal with it...or move to the tropics. Until you decide what option is best for your finances, keep bundling up and braving the world, one layer at a time. Stay strong, my fellow, freezing folks. We can do this.