Most of you may not have found yourselves out West yet, but I am here to say that the western part of our great country is BEAUTIFUL. I absolutely love the West. My family and I have gone on many cross-country trips, and I have been very fortunate to have seen a lot of National Parks. My favorite, however, is Glacier National Park. If you ever travel west and find yourself out in Montana, or maybe somewhere near Montana, you HAVE to make a detour to Glacier. It is stunning, and here are some reasons why.
1. The river water is basically turquoise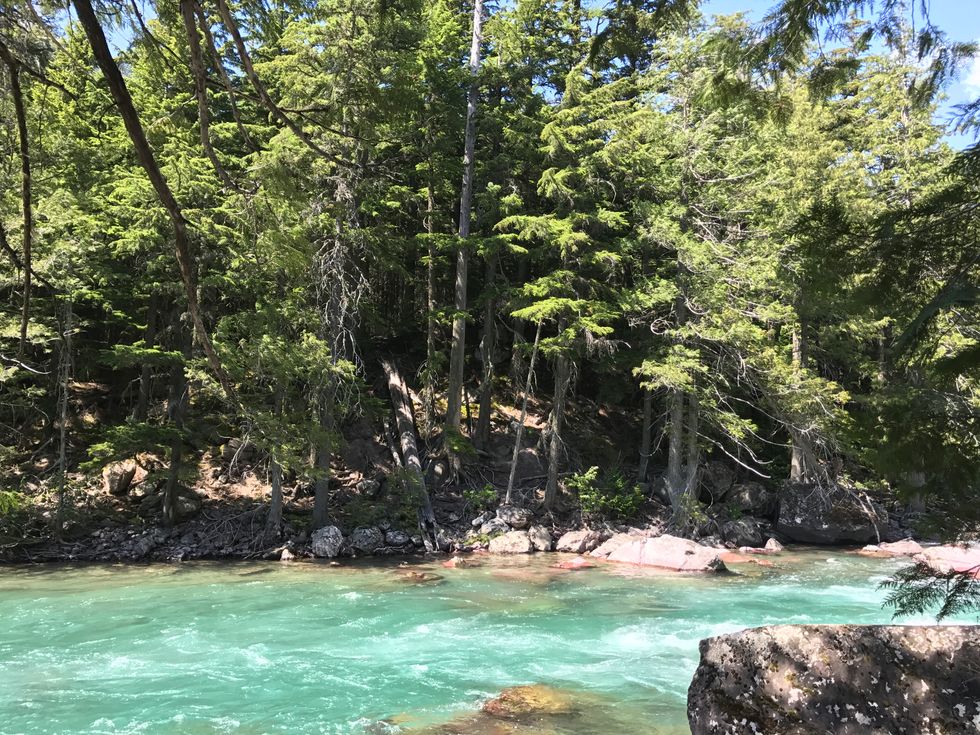 Have you ever seen water this color that hasn't been dyed?! This picture is not edited; the water is REALLY this color. Watch out if you try to dip your toes in, the water is super cold because it trickles down from the melted glaciers!
2. There is wildlife everywhere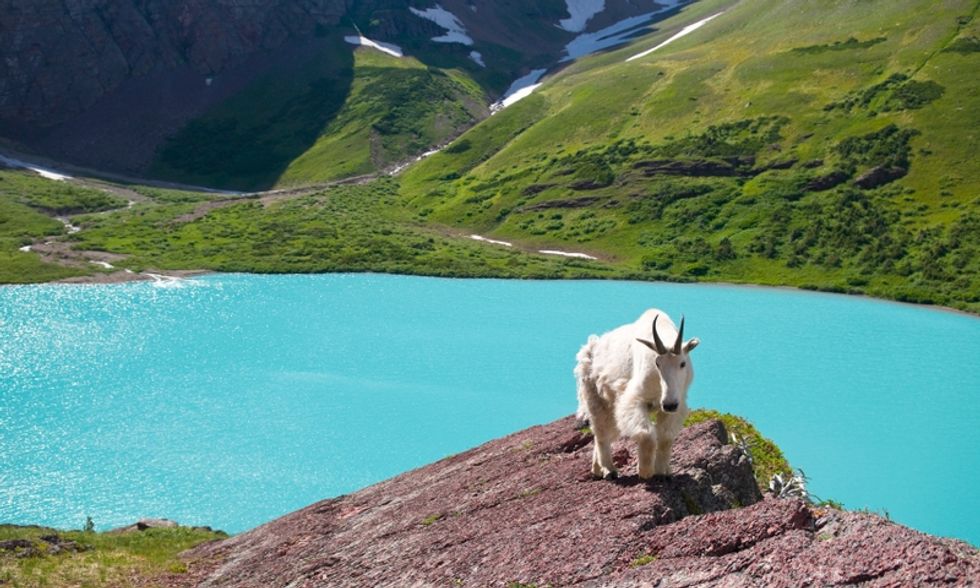 There are animals everywhere! You can be driving on the road and almost reach out and touch a mountain goat. If you really like animals, bring some binoculars to take your search to the next level. If you go searching for bears, or even if you're trying to avoid them at all cost, bring some bear spray with you. It is pepper spray, but for bears (I promise I am not making this stuff up)!

3. There is snow without the cold

This only applies in the summer, obviously, but it was so cool to touch snow while it was 70 degrees outside. It doesn't really ever melt because there is so much of it (as you can see)! Make an awesome memory of a snowball fight in the middle of summer when you aren't freezing to death!
4. There are so many waterfalls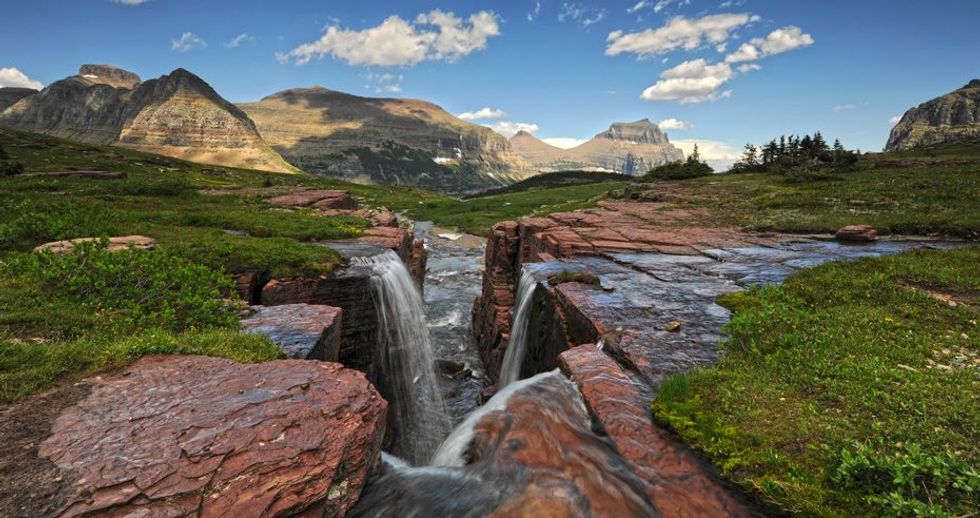 This is the place to try out your waterfall hunting skills. How many do you think there are? Well, there are over 200 waterfalls in Glacier National Park. That is insane; you would have to try harder to not find one than to actually find one. There are even little waterfalls along the drive up into the mountains. My uncle thought he was funny and rolled down the windows when I was on the side near the waterfall. I got drenched, but so did the inside of his car.

5. It is a great place for fishing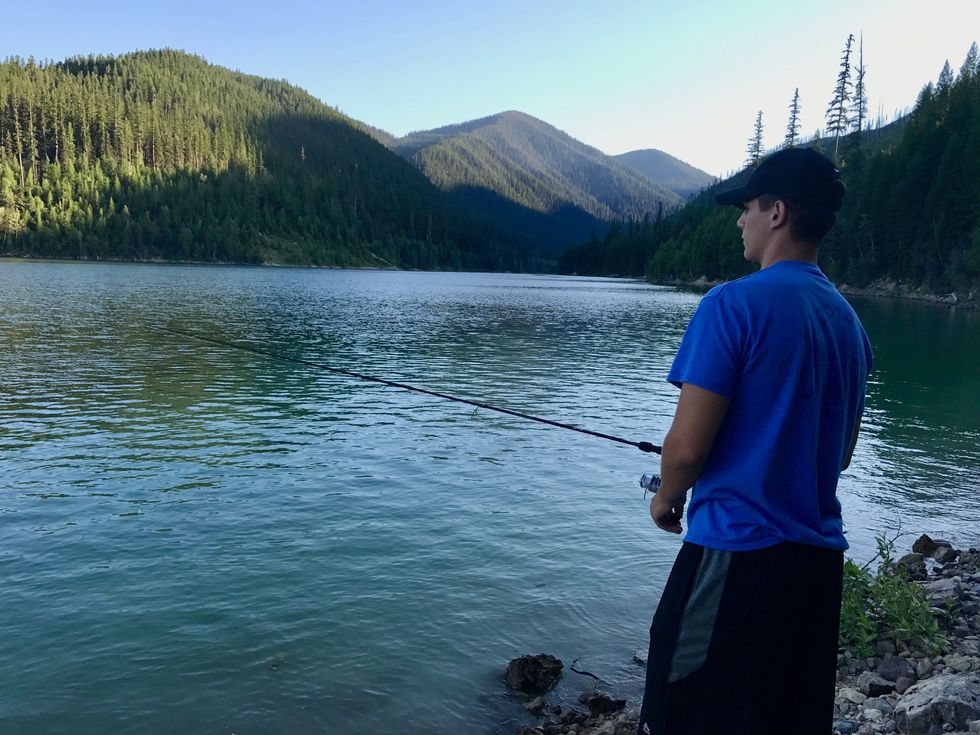 Every fisherman's dream. Grab your pole and go and fish for some cutthroat trout, mountain whitefish and northern pike, as well as many others. It is a peaceful as well as a beautiful experience. Even those who don't enjoy fishing that much can have the opportunity to enjoy the surroundings.
6. It is ABSOLUTELY breathtaking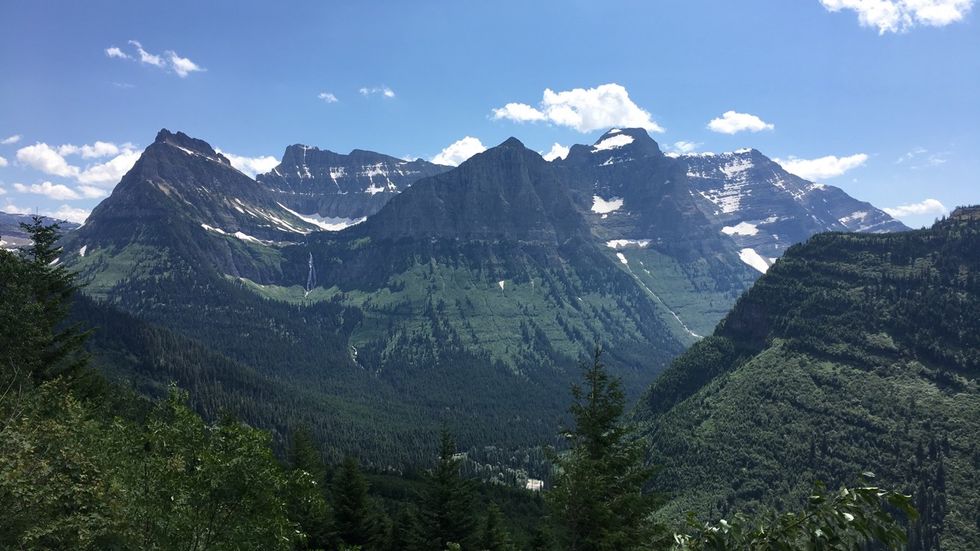 It is one of those places you always see as a desktop background but never think actually exists. I am here to tell you, it DOES. You can travel to Glacier National Park and get this view without a crazy hike or anything dangerous. And the best part is, you can take your OWN picture and use it as your background.
7. There are places to hike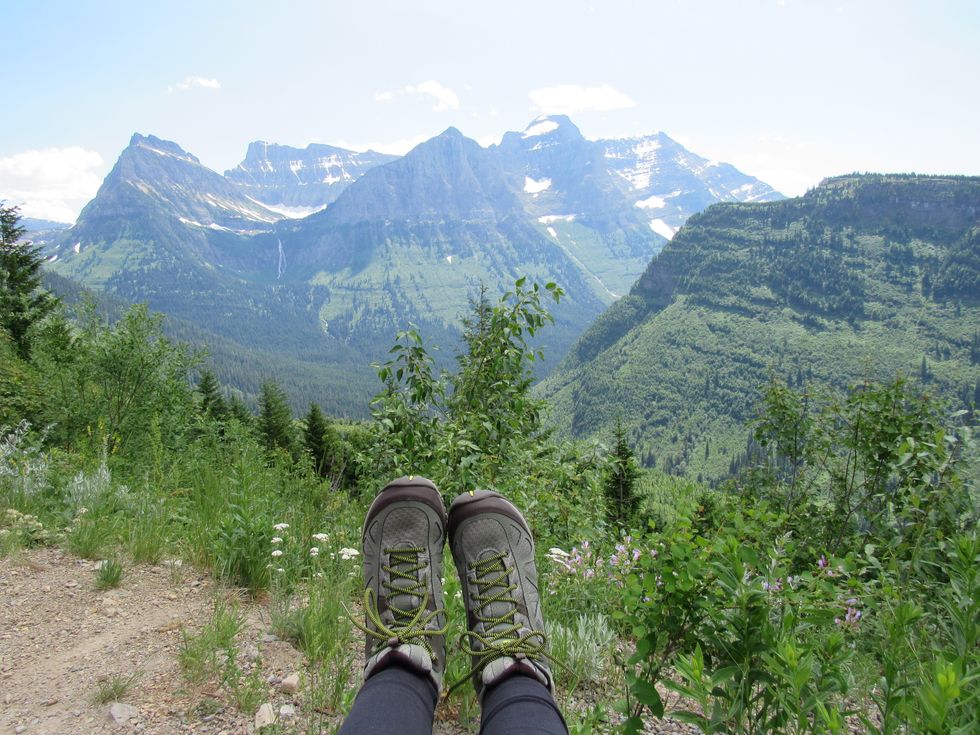 Attention all hikers and non-hikers: this is the place for you. Whether you love long hikes where you can explore new terrain or a few steps out of the car is enough to satisfy you, you can get your hiker (or non-hiker) fix. There are lots of trails to hike on, but watch out for the bears (I'm not kidding)! But there are also beautiful views everywhere you turn, so two steps out of the car gives you a sight that will leave you breathless.
8. You can camp there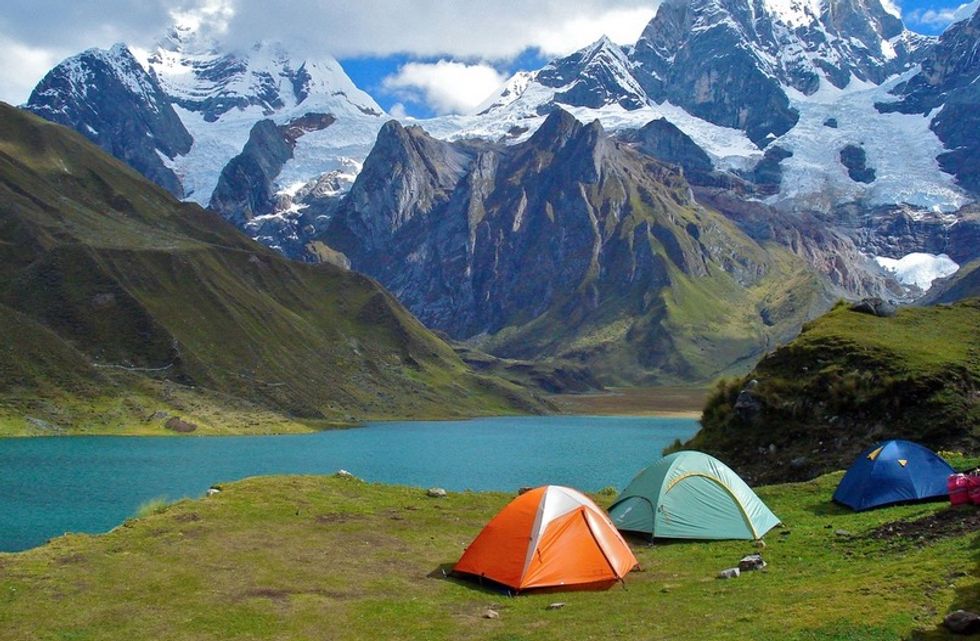 Name a better way to enjoy nature than camping. It is so exciting to sleep outside and experience all of God's beauty. My favorite camping experience is sitting around the campfire while roasting s'mores and talking to family. However, if tent camping isn't your style, there are other options.
9. Lake McDonald is there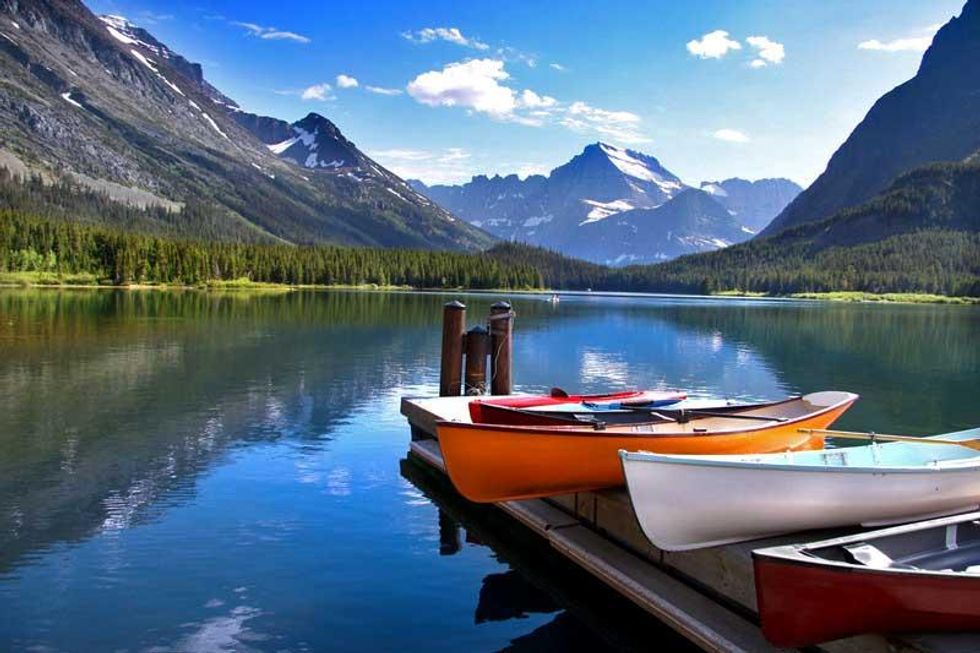 Have you ever seen a picture of a lake with multicolored rocks at the bottom? Chances are it was a picture of McDonald Lake. This huge lake is absolutely beautiful and surrounded by trees. Rent a canoe and paddle your way around the lake for an amazing day.
10. You won't ever want to leave

Am I exaggerating when I say that? Nope, not in the slightest. After my trip, I tried to devise a way to live there when I was older. If it weren't for the winters, I would totally do it. The whole time I was awestruck and could not get over the beauty of it. I hope that one day very soon, I can go back.
* * *
Well what are you waiting for? Are you sitting on your couch wondering what you should do next? Let me tell you, life is too precious for us to waste moments not doing things we want to do. If you want to travel, TRAVEL. Here is a map to show you where Glacier is. Go get in your car, buy a plane ticket, hop on a train and GO. You won't regret it.