Social media has more than 3.1 billion active users around the world. To put that in context, the world has a population of around 7.2 billion. That means 43% of the world's total population uses social media for various reasons. Such stats are great news for any marketing team. Little wonder, then, that social media marketing is one of the most vibrant industries today.
Marketers are coming up with creative ways of marketing on social media every day!
Some ideas work better than others. The effectiveness of any strategy or approach a marketer takes depends on several factors. Regardless of this, marketing on social marketing calls for a sense of timing and dedication to see the ideas through to the end. Proper implementation is also necessary.
Above all, marketers should be flexible enough to try new ideas if the olds ones fail.
What can social media marketers learn from Giovanbattista Cimmino?
Cimmino continuously shows us how to market creatively on social media. He uses social media to market some of the most interesting places in some of the world's largest cities. He runs several Instagram accounts for marketing Milan, Shanghai, Amalfi Coast, Paris and London.
In fact, most times people interested in visiting any of these cities rely on the info he provides!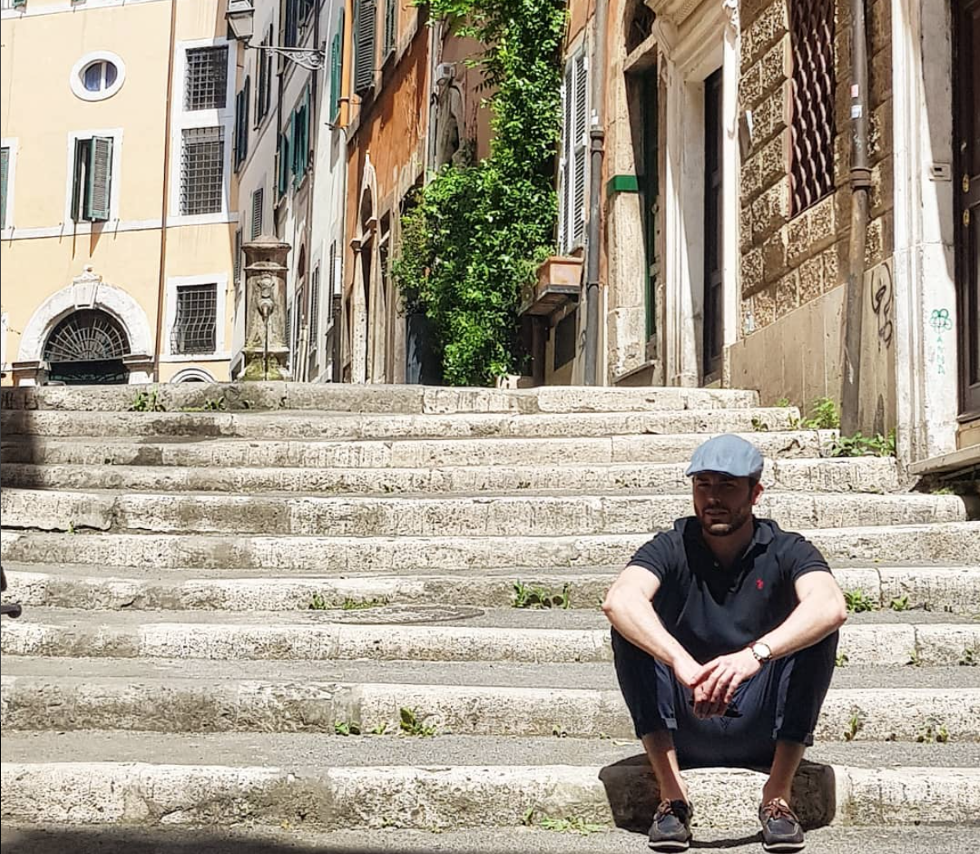 Visit in Rione Monte, Rome, Italy.
His Instagram accounts don't just talk about the cities. They also provide information on:
Local restaurants
Accommodation
Events
Shops
Top attractions
Since he's active on Instagram, you can bet he posts stunning photos of the most beautiful attributes of all these cities. Each photo comes with a helpful caption under it to offer more information travelers can find useful. As impressive as that might seem, wait until you read a new strategy that Cimmino employs!
What strategy has Giovanbattista Cimmino employed?
Simple. He doesn't take all the photos you see on these IG accounts.
You're probably raising one of your eyebrows wondering how that is a mind-blowing strategy.
Well, every person has a unique perspective and way of telling a story. What might appear interesting to you might be of little interest to somebody else. By opening up his IG accounts so more people can post their photos, Giovanbattista Cimmino is offering his followers a chance to tell their own stories through the photos they take with their own cameras or smartphones.
He is offering them a sense of ownership.
He is making them feel a part of the project.
He invites professional and amateur photographers to do their thing and post the photos on the relevant IG account. Everybody has an equal chance of having their photos featured on the appropriate Instagram account that Cimmino operates. It costs the photographers nothing to have their work featured.
Has this strategy yielded any fruits?
Yes. Cimmino's IG accounts attract upwards of 2 million users each day. That's a large number and brands are quick to recognize the endless opportunities available to the, courtesy of these numbers. What is more, he has already been featured on several online platforms. He has the results to prove that his social media marketing strategy is working.
Can any brand dispute such results?
Aren't brands more likely to trust a marketer whose work speaks for itself?
He has been featured on:
TGDAILY
BuzzFeed
playbuzz
HUFFPOST
LATIMES
Medium
MiNDS
Imagine how much exposure your brand will get when Cimmino features it on any of his Instagram accounts! Do you offer accommodation? Do you run a hotel or restaurant? Do you contribute to your city's vibrant nightlife? Do you have an upcoming event? Do you run a shop? Do you know of hidden attractions in your city that nobody has photographed yet?
If your answer to any of these questions is yes, then you're a candidate for Cimmino's strategy.
The Instagram accounts he runs, which you should check now, include:
@thelondonlifeinc
@parismonamour
@amalficoast
@milano
@shanghailife
Visit those IG accounts to familiarize yourself with what goes on there.
Cimmino's team is huge. It comprises over 1,000 influencers, who post photos daily.
Brands should find creative ways of engaging with their clients on social media.
Brands should allow clients to tell their own stories too.
Brands should not be afraid to work with influencers to enhance their social media presence.
At least 30% of customers prefer interacting with brands via social media.
Therefore, it's imperative for brands to take their social media accounts seriously.