Coachella is mostly about the hype.
This necessarily isn't a bad thing, but so many people have raved about the festival as if it were the best thing in to world and something that couldn't be missed.
Others, however, said that the quality of the event also had gone down throughout the years. Especially after Tupac Shakur was resurrected in 2012 with Dr. Dre and Snoop Dogg, or Jay-Z with Beyonce's surprise appearance in 2010, or even Madonna in 2006 and Prince in 2008.
What is amazing about Coachella, though, is the variety of music it brings to the table. It isn't just about one genre, but DJs seem to be everyone's main focus as of late.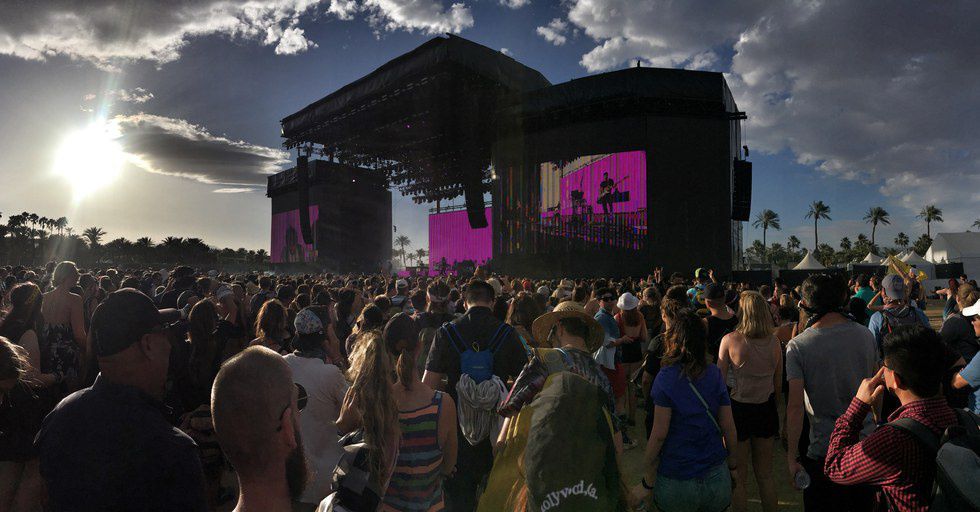 The 2016 festival featured LCD Soundsystem, Guns N' Roses, and Calvin Harris as headliners, and other relatively big names were also featured such as Ellie Goulding, Ice Cube, Zedd, and Sia.
Not only are there various stages to check out the performers, there's a big variety of food and drinks for every meal. Though of course, this is on the pricier side so if there's an option to eat or drink away from the event, do it. There are many places to go to around the area.
One of the best parts of Coachella were the surprise guests that these artists would bring out.
Kesha, who has been out of the music game for some time due to her lawsuit, stepped out on stage with Zedd, and Kanye West joined both Jack U and A$AP Rocky. Both appearances were on the first weekend only.
Ice Cube definitely had a legendary set by bringing out MC Ren and DJ Yella. However, he topped himself by also inviting Eazy-E's son, Lil Eazy and Dr. Dre, recreating something like an N.W.A. reunion on weekend two. He even featured his son O'Shea Jackson Jr., The Game, Kendrick Lamar, and Snoop Dogg over the course of both weekends.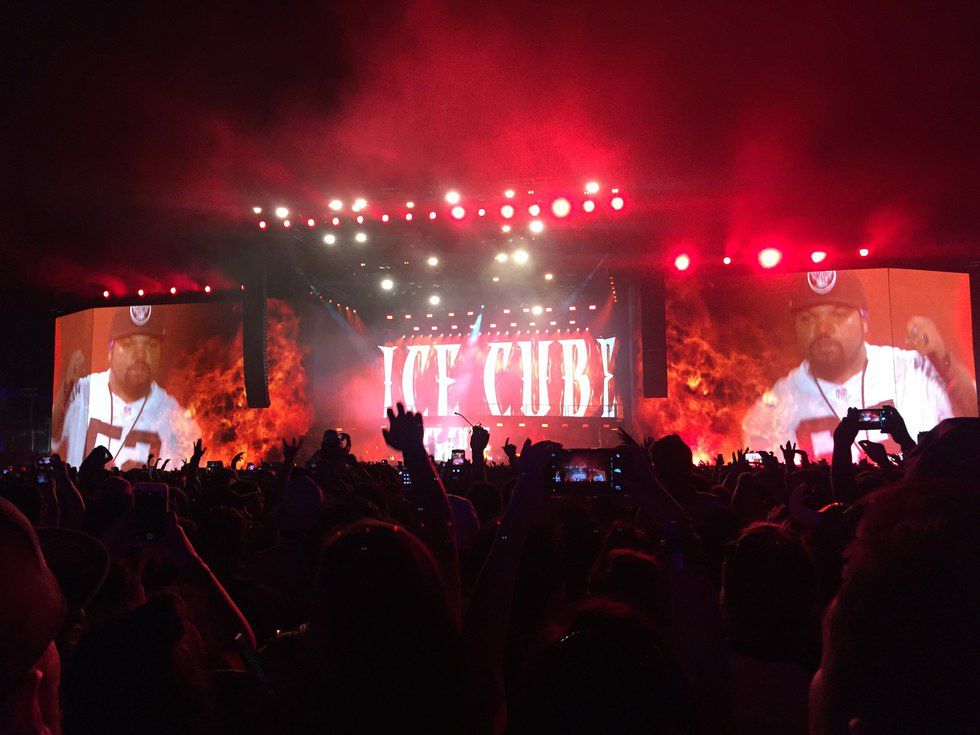 Weekend two usually isn't as epic with the surprise guests, but after the death of Prince, it opened many doors of opportunity for tributes. Major Lazer did not disappoint with Usher joining the set to do just that.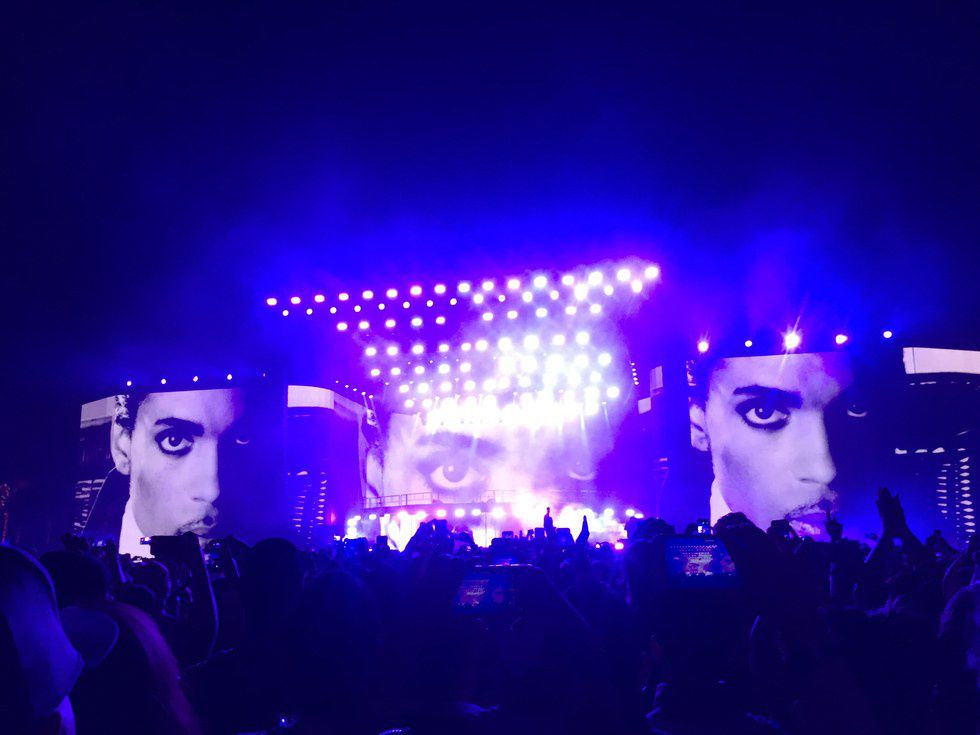 Though many artists were able to crash each other's stages, it truly is about how a person spends their time over the course of the three-day festival.
Planning out what artists are must-sees is very important, but so is getting to know the layout of the area very well. Some big names that were appealing to see were going on at the same time on stages opposite each other, so it makes for the difficult decision to stay at one, or attempt to see both.
It is a family event even though the reputation has been known to be on the wild side. Families tended to stay towards the back of the big crowds, and there were sections roped off for those who needed special assistance.
Overall, Coachella is a good time if you are in good company, plan out most of your weekend, but also stay hydrated (that can't be said enough, it gets extremely hot sometimes). It's also important to note that it's okay to go off by yourself to see the artist you want to, even if your friends aren't willing to. Just set a meeting place because cell phone reception is not the most reliable closer to the main stages.
Though the hype is extreme, it will be what you make it, so let yourself go and have a good time if you'll be in attendance for the 2017 festival!