Hey there Lopes! I hope all of you had a nice Christmas break as well as first week of classes! Are you glad that you have meal plans again because I know I am! It is nice not having to spend "real" money especially when I have a coffee addiction and that is pretty much where all my money goes anyway.
Speaking of coffee, Jamba Juice has new limited time only drinks! The first one is Lotta Horchata, and the second one is La Vida Mocha. Now, you might be thinking, "ew, coffee in a smoothie? I don't think that is going to taste very well". Well, lucky for you, I happen to work there and I tried both of them. Here is what I think: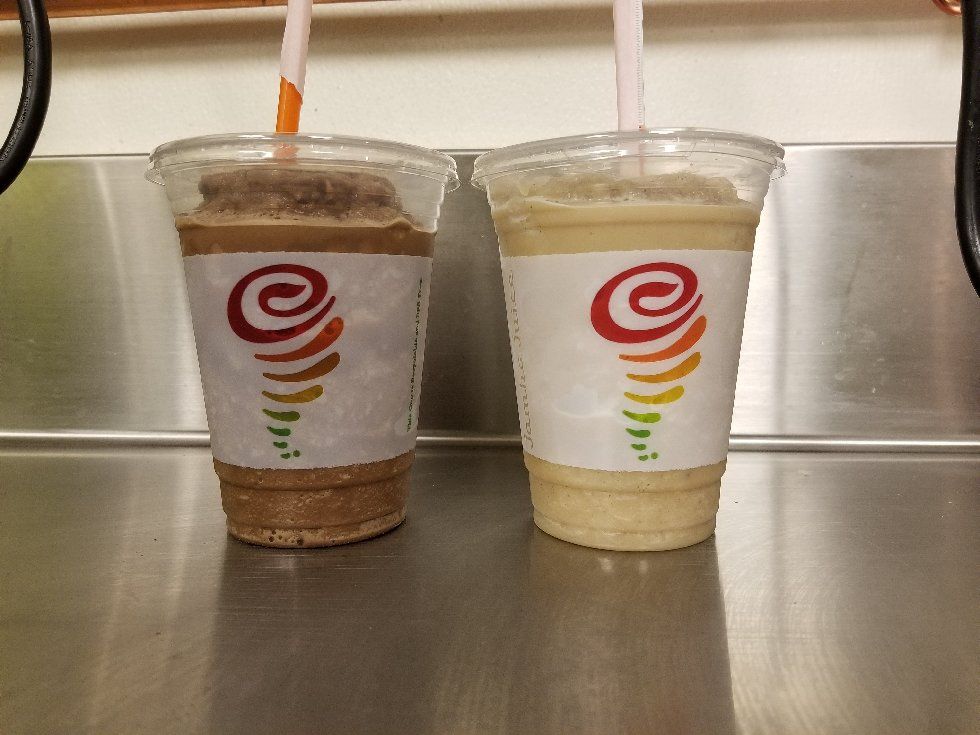 The drink La Vida Mocha (left) contains cold brew coffee, a chocolate milk base, frozen yogurt, and ice. Pretty simple right? I bet you're wondering how it tastes and if I am going to be real with you. Honestly? I really like this drink. You can barely taste the coffee - which is good for you non-coffee drinkers.
The chocolate milk definitely dominates in this drink. If you have ever had the Chocolate Fudge Brownie ice cream from Ben and Jerry's, this drink definitely has a similar taste, in my opinion. I would recommend you guys try this one!
The Lotta Horchata drink (right) contains cold brew coffee, almond milk, chia seeds, cinnamon, honey, frozen yogurt, and ice. There is definitely more put into this drink so you would think that it is pretty flavorful right? Wrong. This smoothie tastes absolutely nothing like horchata.
All you can taste is the cinnamon and other than that, the smoothie is actually pretty bland. If you like bland smoothies, then this smoothie is definitely for you - just watch out for the strong cinnamon taste that comes from nowhere. In my opinion, this smoothie kind of tastes like watered-down apple pie. I know that sounds gross but hey, you wanted me to be honest right?
I do not recommend trying this drink but if you are one of those people that have the mentality "I will try anything at least once", this smoothie won't kill you. It just has no flavor and it is definitely not what I expected it to be.
These are the only limited time smoothies that Jamba Juice has right now. However, during the summer, Jamba brings out a smoothie called Watermelon Breeze and during the fall, Jamba brings out 3 smoothies: Pumpkin Smash, Pumpkin Delight, and Pumpkin Protein.
The Watermelon Breeze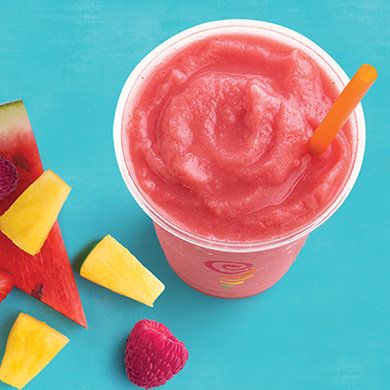 Even though it is a summer drink, the Jamba Juice here on campus still serves it. The Watermelon Breeze contains watermelon juice, raspberry sherbet, strawberries, and pineapple.
I think this drink is really refreshing and even though sometimes the watermelon juice is a bit strong, I really like this drink. If you are feeling a little risky, ask to add our chili powder to the smoothie. It tastes like you are putting Tajin on watermelon.
Pumpkin Smash and Pumpkin Delight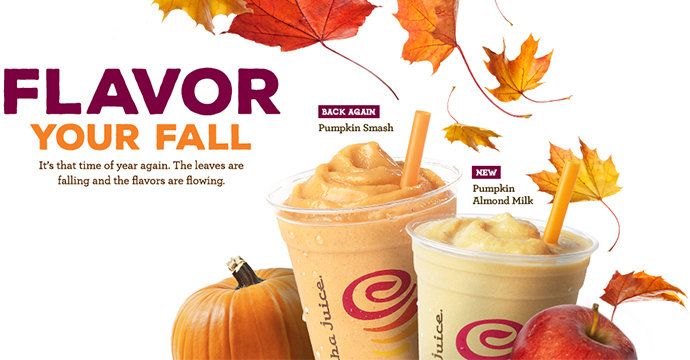 Starting with the Pumpkin Smash. This smoothie consists of 2% milk, pumpkin base, and frozen yogurt. Personally, I really enjoy this drink and as soon as it is released in the fall, I get it all the time. I like to add cinnamon to mine and it makes the smoothie taste more like pumpkin pie. Yum!
The Pumpkin Delight, also known as the Pumpkin Almond Milk, consists of almond milk, pumpkin base, and bananas. I am not a huge fan of bananas in my smoothies because they have such a strong and overpowering taste, however, this smoothie was a big hit here at GCU. The smoothie is good, it is just not my favorite.
Pumpkin Protein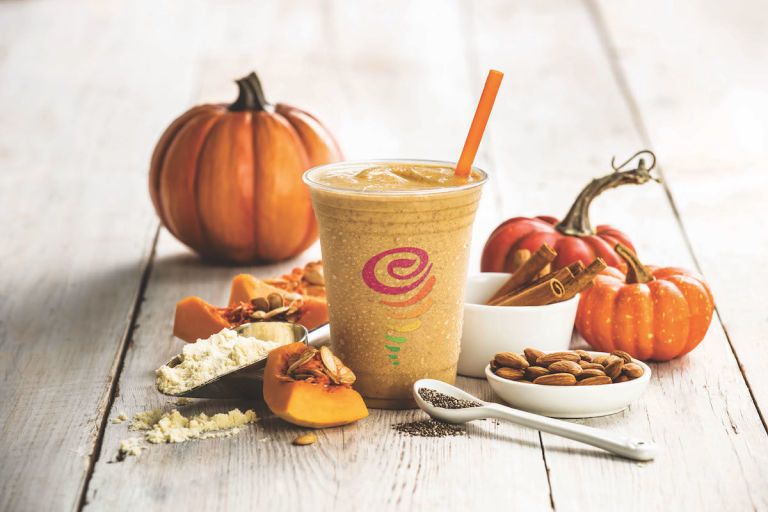 The Pumpkin Protein was a new one that Jamba Juice brought out earlier in the fall semester. This drink consists of almond milk, pumpkin base, chia seeds, cinnamon, and whey protein powder. I am just going to say now, this smoothie is very watery due to there being no fruit in it.
I always recommend adding bananas to it when someone orders it because that thickens the smoothie up. If you like liquid-like smoothies, then don't add any fruit. If you like thick smoothies, add fruit - recommended as bananas. I personally do not like this drink but this smoothie was a big hit with the athletes!
Hopefully this helped you make decisions on whether or not to try these drinks! I will always be around for you to ask questions. See you guys around and Lopes Up!