In this day and age, it's important for coffee shops to stand out among each other. When challenged between bulk production or craftily brewed coffee, these three coffee shops stand to the test. Whether you find yourself craving caffeine, or just need a quiet place to study, they'll give you the means to succeed.
1. Karma Cream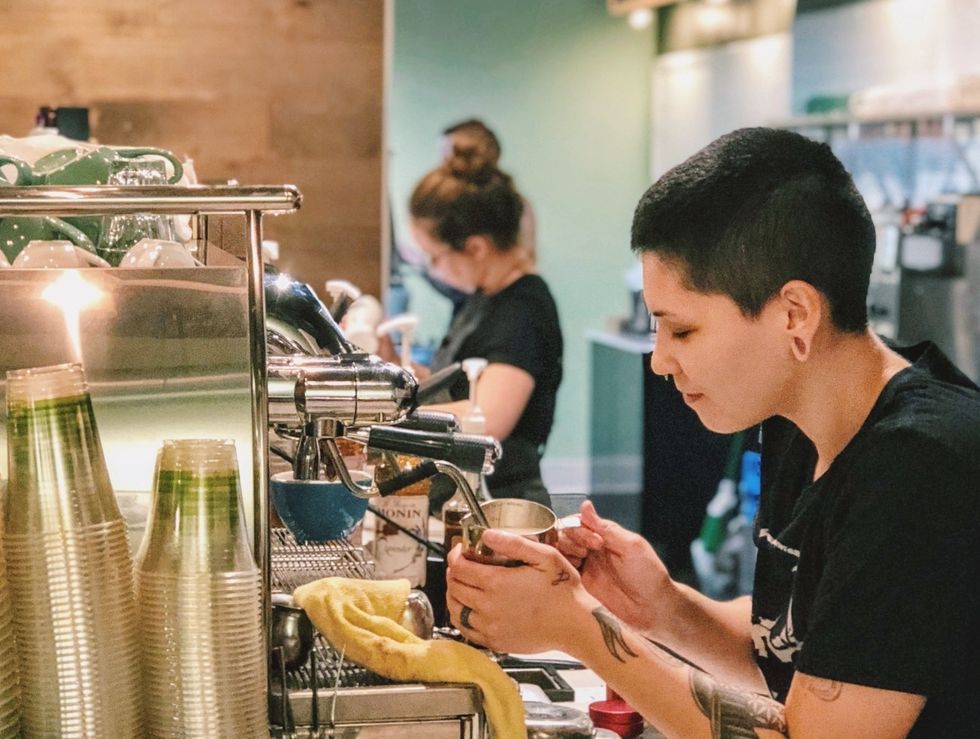 Photo by: Matthew Sabin
Previously, Karma Cream was near The University of Florida, however, it's now conveniently placed closer to downtown. When arriving at Karma Cream, you can start your journey with a coffee or reward yourself with a bowl of vegan ice cream. This cafe offers a range of food, desserts, so you won't have to worry about studying on an empty stomach. Weighing in with 24 ice cream options, 5 different sandwiches and plenty of espresso drinks, Karma Cream has everything you'll need to finish that dreadful discussion post.
2. Wyatt's Coffee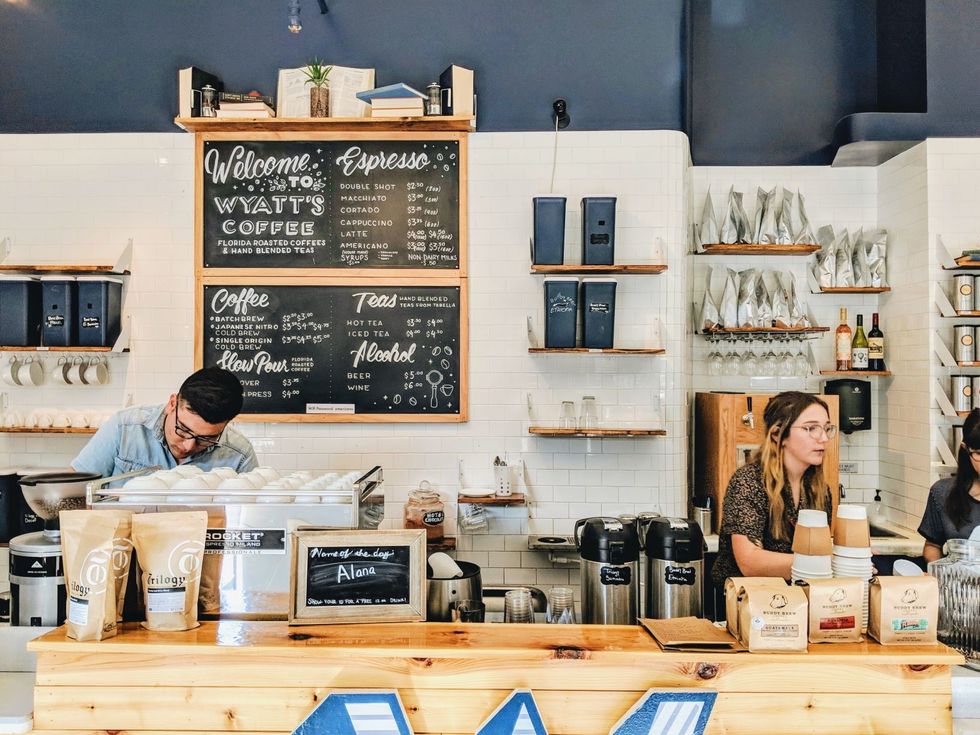 Photo by: Jordan Poore
Formerly in midtown, Wyatt's coffee recently reopened in a much larger downtown facility. It's the prime location if you're searching for espresso drinks, pour-over coffee, or cold brew. This cafe has managed to create a feel completely different than others. Between the subway tile, wooden features, and deep blue accents, Wyatt's coffee produces an atmosphere that any modern day coffee shop should be jealous of.
3. Curia On The Drag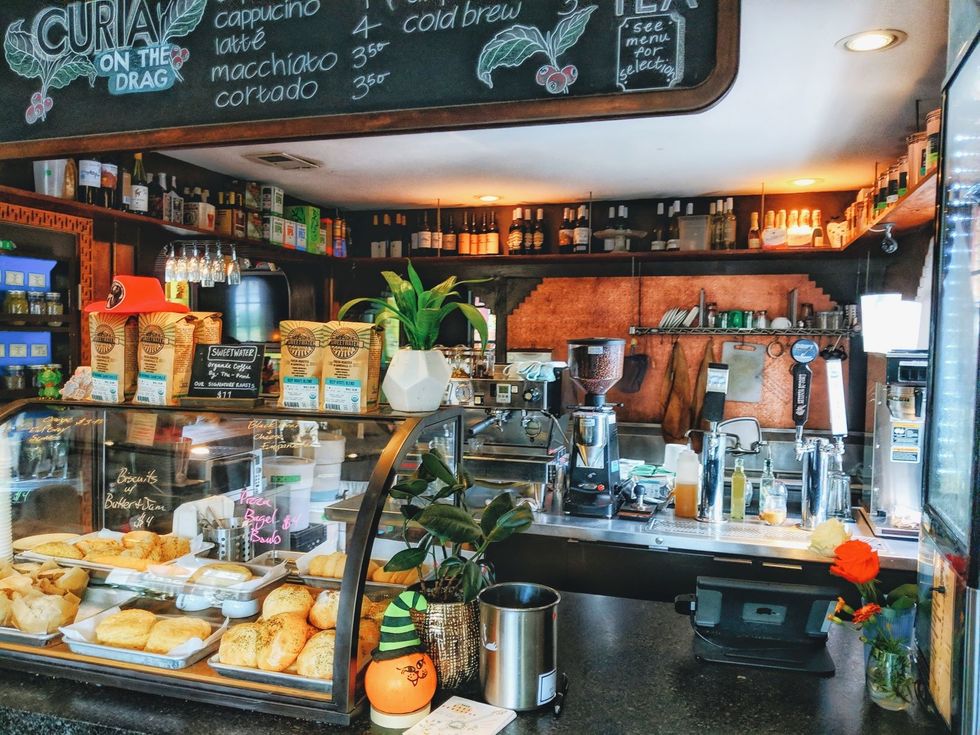 Photo by: Jordan Poore
One of the best descriptions of Curia On The Drag is that it's "an experience." Curia is much more than just a cafe. Located just off of 13th street, you'll find yourself in a place filled with string lights and beautiful foliage. Enter the cafe and order anything from cold-brew to a glass of wine. Curia offers a wide variety of coffee, cold-brew, wine, tea, craft beer, and pastries. Also, most of their seating is outside, so it's easy to relax and enjoy the Florida weather.