Everyone heard about and remembers the disastrous Fyre Festival -- a supposedly luxury music festival experience that turned into a dumpster fire. Headed up by criminal Billy McFarland and co-branded with Ja Rule, this festival took thousands from festival goers who had signed up for a luxury experience but received so much less.
Hulu and Netflix both released documentaries about this music festival-gone-wrong within days of each other, so here's a summary of each documentary so you can decide which to watch. Although, to be honest, I actually recommend watching both: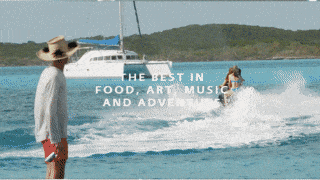 Netflix's documentary about Fyre Festival was the first planned documentary about the failed festival, and if you saw the white bread and processed cheese "VIP" sandwich pictures that went viral from the festival weekend, you were probably ready to watch this documentary. The Netflix documentary covers how McFarland created such an elaborate marketing scheme that he was able to scam people into paying upwards of $3.2K for a ticket to this extravagant music festival that never came together. The Netflix version of events has a higher Rotten Tomatoes rating, which may be reason enough to choose this documentary for your viewing pleasure. However, the real takeaway from "FYRE" is the Andy King interview in which he explains how he was ready to go down on a customs officer to get bottled water into the festival. Tune in for a WILD ride into pop culture, celebrity marketing, and one of the biggest music festival disasters ever.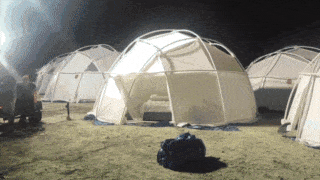 The Hulu documentary surrounding the Fyre Festival is also a great take, which is why I recommend watching both. Hulu beat Netflix to the punch by just a few days but has a slightly lower Rotten Tomatoes rating. The Hulu "Fyre Fraud" documentary got the biggest interview subject, snagging an interview with none other than the criminal mastermind Billy McFarland himself. Although the Andy King Netflix moments are unforgettable, Hulu also has some strong supporting individuals in Calvin Well, who up until just recently ran the Fyre Festival Twitter account, and model Anastasia Eremenko, who started dating McFarland after the failed music festival and plans on sticking with him during his 6-year prison sentence.