Welcome back
Sign in to comment to your favorite stories, participate in your community and interact with your friends
LOG IN WITH FACEBOOK
Report this Content
This article has not been reviewed by Odyssey HQ and solely reflects the ideas and opinions of the creator.
Subscribe to our
Newsletter
Featured
A letter to my friends with RBF about understanding your own face and helping others deal with it.
147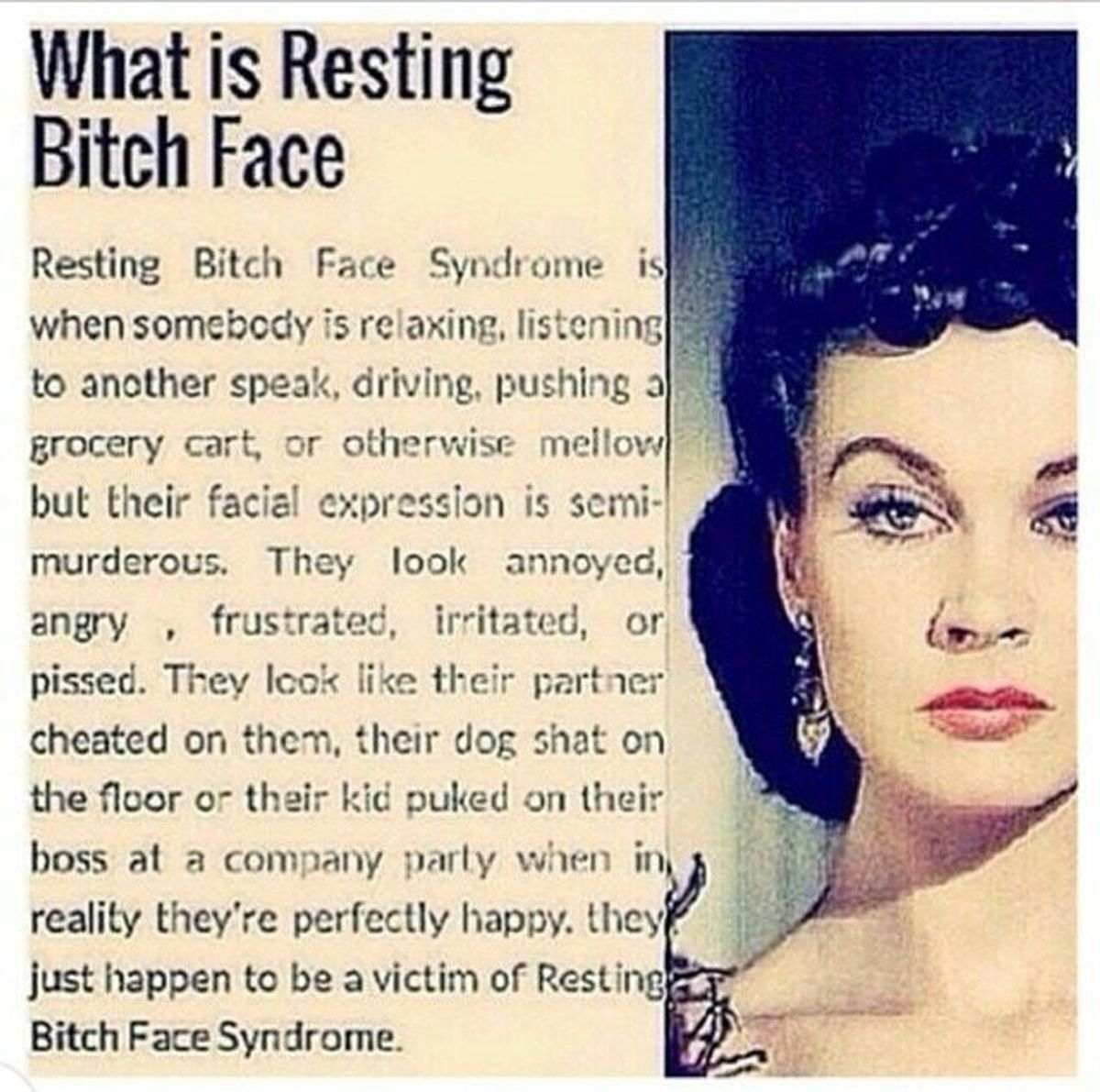 Jupe du Jour
To the girl with resting b**** face:
If you don't know who you are, a hint is that people tell you to smile more. And it's not because you have such a beautiful smile (although you may have), it's because your other face looks unapproachable. Our faces all say different things, from sadness to anger. Mine tends to say, "I'm arrogant" and it comes with its own host of assumptions. When I don't smile, people assume the worst about my attitude. When I do smile, some people assume I am doing so out of condescension. It can be a no-win situation and hard to deal with, but there is nothing wrong with me just like there is nothing wrong with you.
Please believe that you are a likable person. I didn't realize I struggled with resting jerk face (as it is also known) until my first job when coworker peers told me. It was a shock to realize that my face was deterring people, but a relief to realize that it wasn't my personality.
You are a valuable individual. I know that it's hard to make friends. I know that people seem uncomfortable when they talk to you, even when you're matching their expression. As an individual with resting jerk face, your perception of your expression is on a different scale. A good way to test your scale is by pausing in the middle of an activity, decide what you think your expression is and look in the mirror without changing it. You may realize that what you thought was a hearty smile is a slight upturn of the lips, or that a sympathetic look actually says, "How could you think that would work?" It could be that some of your expressions say the exact opposite of what you're actually thinking.
Over the years, I've theorized and tested approaches for accurately expressing myself. Some are horribly awkward and others terribly exhaustive. As a 20-year-old and an introvert, I've found that these two techniques generate the best results and are easily sustainable:
Tag-team your words and your expression. When you're feeling sympathetic, say something like, "I'm really sorry this is happening to you," and when you're interested in what the other person is saying, a comment like, "This is really interesting; tell me more!" This goes a long way. You're basically describing your expressions for people, which may sound dumb, but after a few conversations your friends will be able to recognize your expression and accurately read your mood. You do have to keep it up when you meet strangers, but it eventually becomes habit and others will appreciate the clarity. You'll find that your relationships all around will improve.
Think about smiling. Our faces don't spontaneously smile and so if we don't think about smiling, we're often not smiling. Train your mind to react to a pair of eyes by smiling at them. Soon it will become habit, too. I know it's difficult when they don't return the gesture (I usually think, "Great, I just wasted my energy on that person. Now I don't even want to smile to someone who does smile back!") but remember that they just might have a resting b**** face, too.
Something important to remember is that you can't win others over every time. I know you can't always subtly describe your expression to someone and that you're not always thinking about smiling. You will get discouraged from time to time when a person simply doesn't respond to your methods, but hang in there. Remember that it is not you. You have a unique personality that others will cherish when they take the time to get to know you. Your smile just lets them know that you won't bite if they try.
Sincerely,
Your friendly member of the RBF sisterhood
Keep Reading...
Show less
Featured
Thank you, J14, for the Posters
2641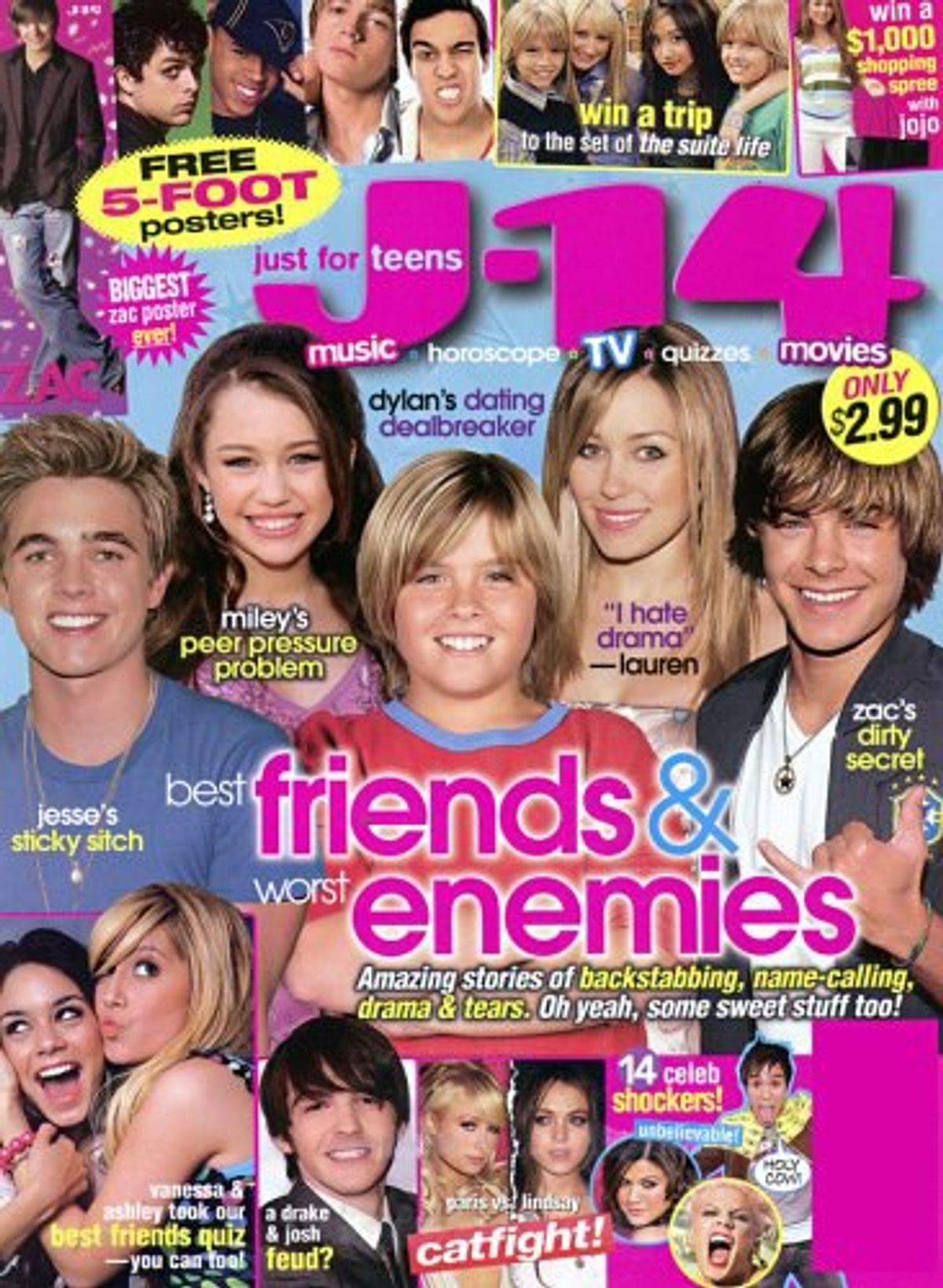 J14 magazine
Every girl remembers her first crush. Even if your first crush was the boy in your kindergarten class that ate crayons, your first true love will always be the one that holds the key to your heart. Growing up in the 2000s, everyone knew who your dream guy was. Your family probably still give you grief and your best friends probably still reminisce, so it is impossible to forget your first celebrity crush. You bought a Tiger Beat magazine every chance you could just to read up about what your favorite celebrity was doing. Your room was fully decorated with posters of them, and it wasn't unusual to have fights with your best friends over who was going to marry him. If you were a 90's baby, lucky you because the 2000s were full of boys that were easy to love. I hope you enjoy a walk down memory lane and quickly realize that Bieber was definitely not the first guy with that hair cut. Here are 15 90's baby's first boyfriends.
1. Jesse McCartney
He had me as soon as I heard him say that he didn't want another pretty face. I'm gonna be honest, every trip to the beach involves me listening to my old Jesse McCartney album and singing at the top of my lungs to every word. He had to be number one on my list because he will always be number one in my eight-year-old heart.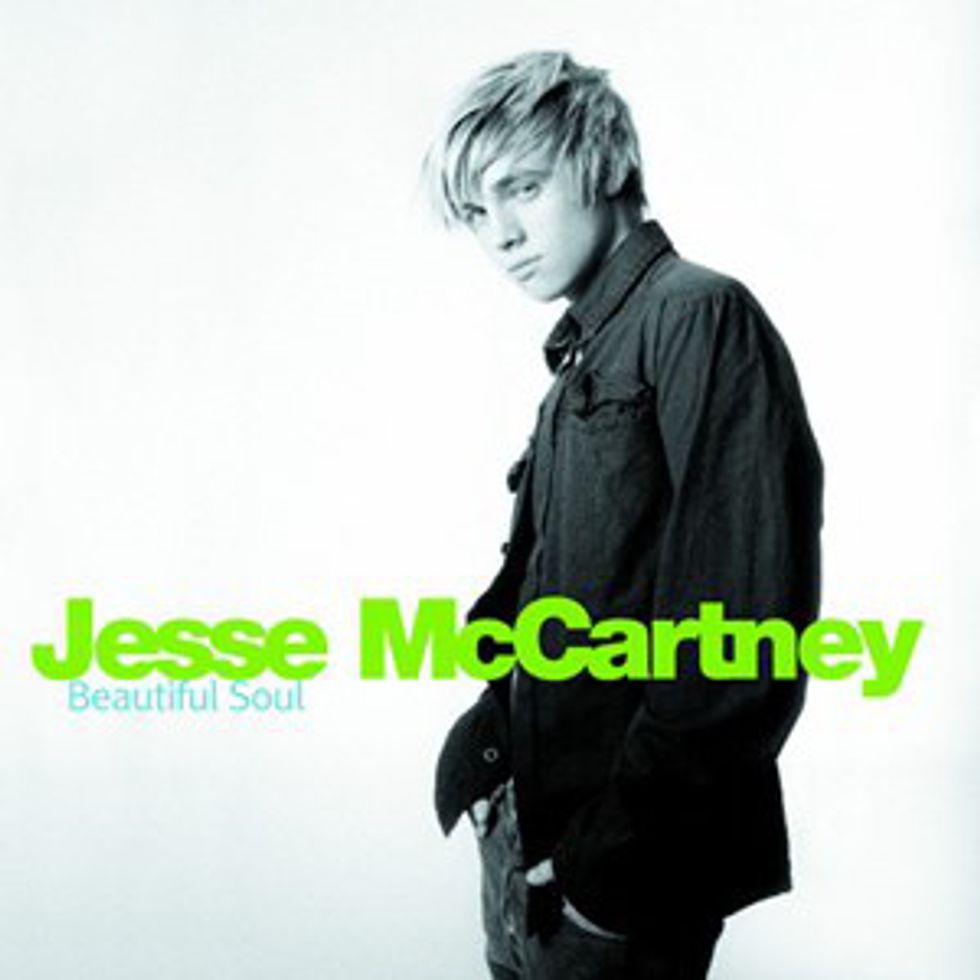 2. Zac Efron
I remember the first time I saw Zac Efron during the premiere of High School Music as he walked into the heart of every girl in America. Over the years, he has given us plenty of movies to love, from Neighbors to 17 Again, but lets face it, HSM will always be number one.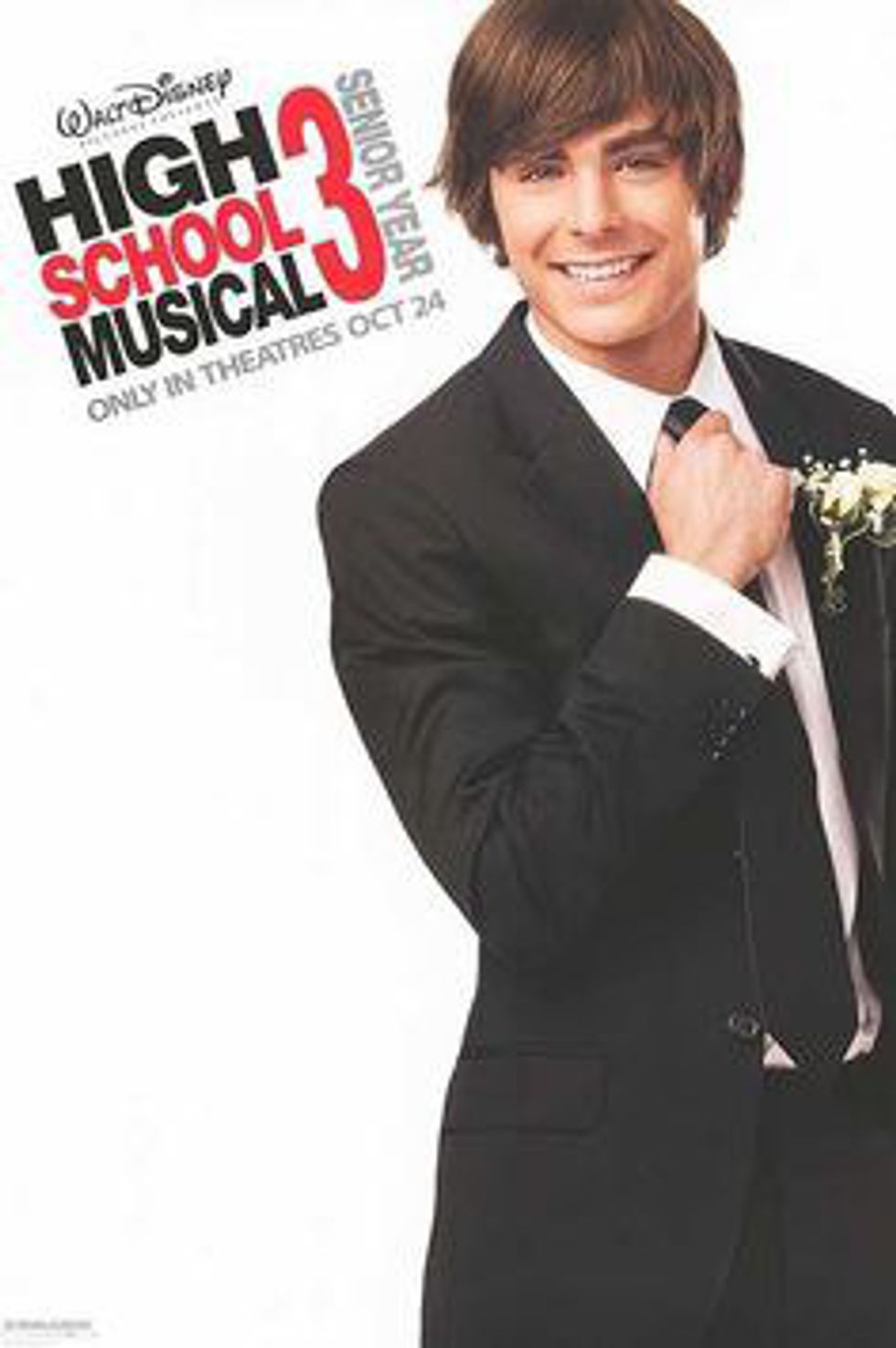 3. Kenan and Kel
This show had my heart for so many years. Admit it, you had a thing for the goofy boys from Nickelodeon. Oh, here it goes.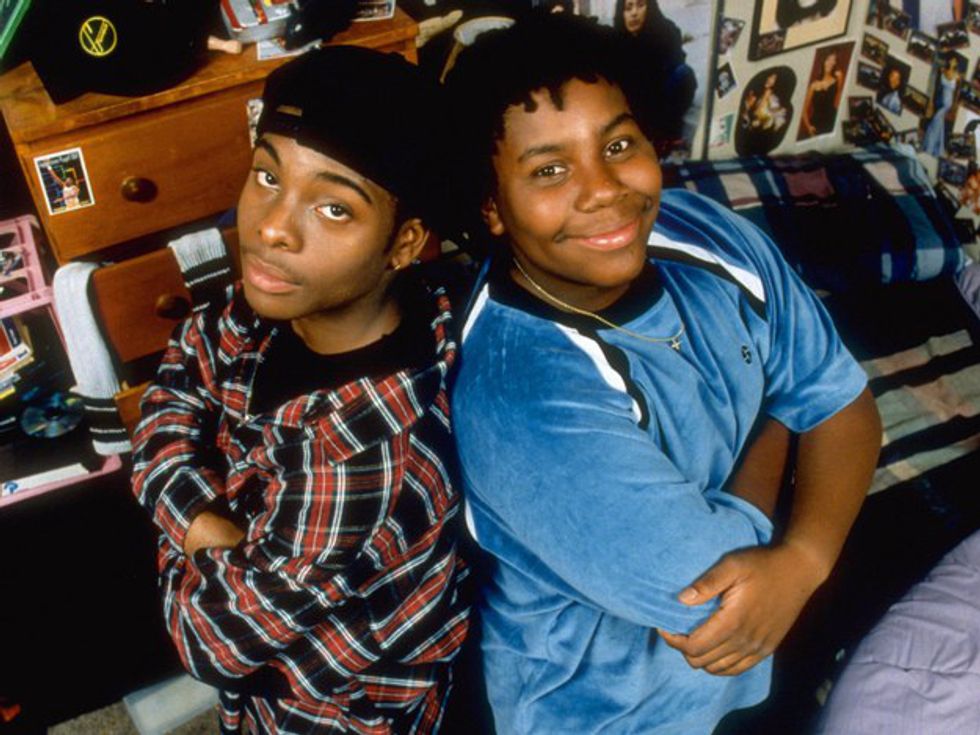 4. Drake Bell
From the Amanda Show to Drake and Josh, it was probably safe to call him the King of Nickelodeon for a while. And it probably didn't hurt that he was a musician. Not gonna lie, I saw him in concert when I was ten and my voice hasn't been the same since.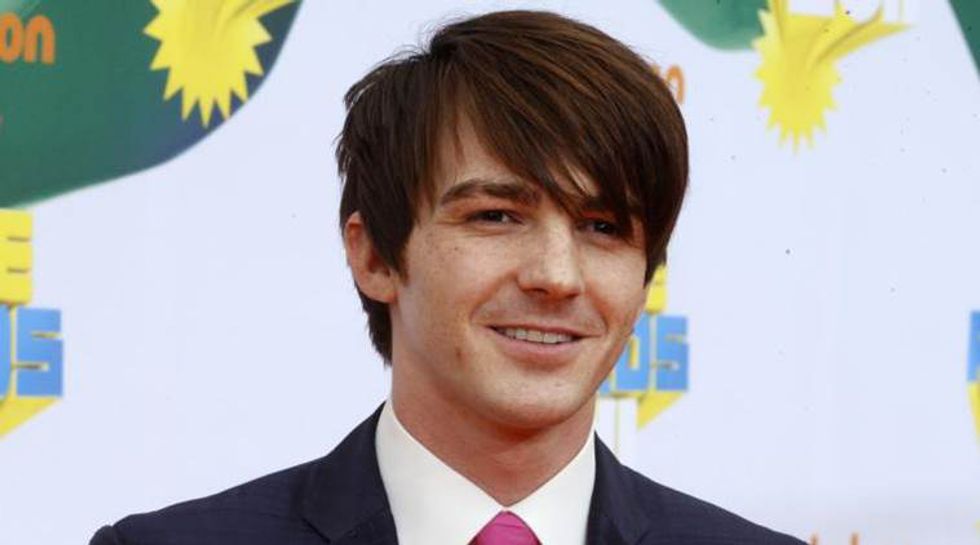 5. Jonas Brothers
Okay, it's time to go crazy over some JoBros. Let's take a moment to mourn all of the friendships that were lost fighting over who would marry which Jonas Brother in sixth grade.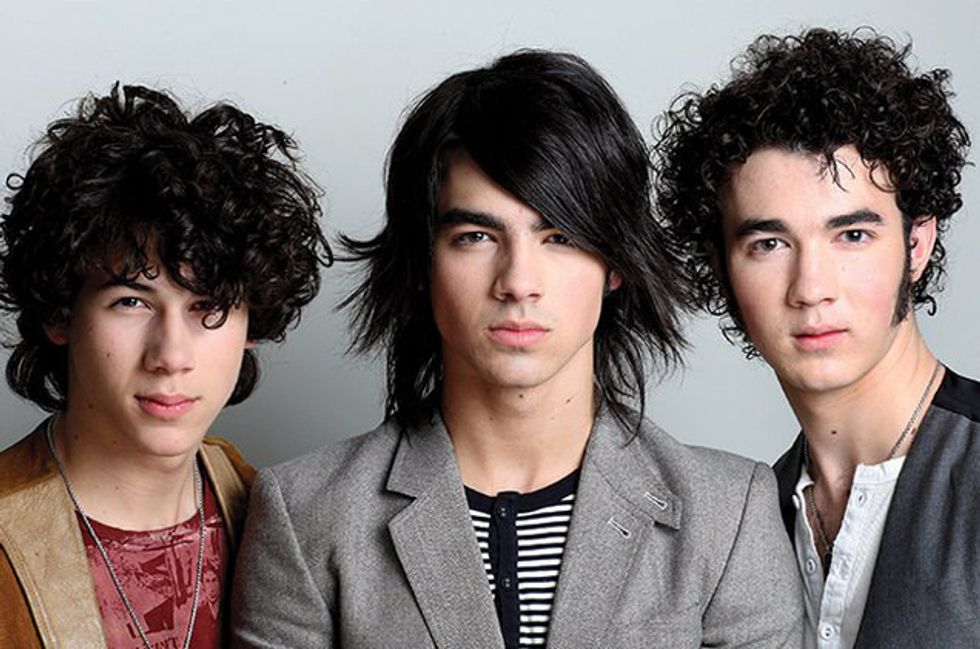 6. Taran Killam
It may have just been me, but Taran has had my heart since Stuck in the Suburbs. If the day ever comes where he plays/sings on SNL, my heart would probably explode from happiness.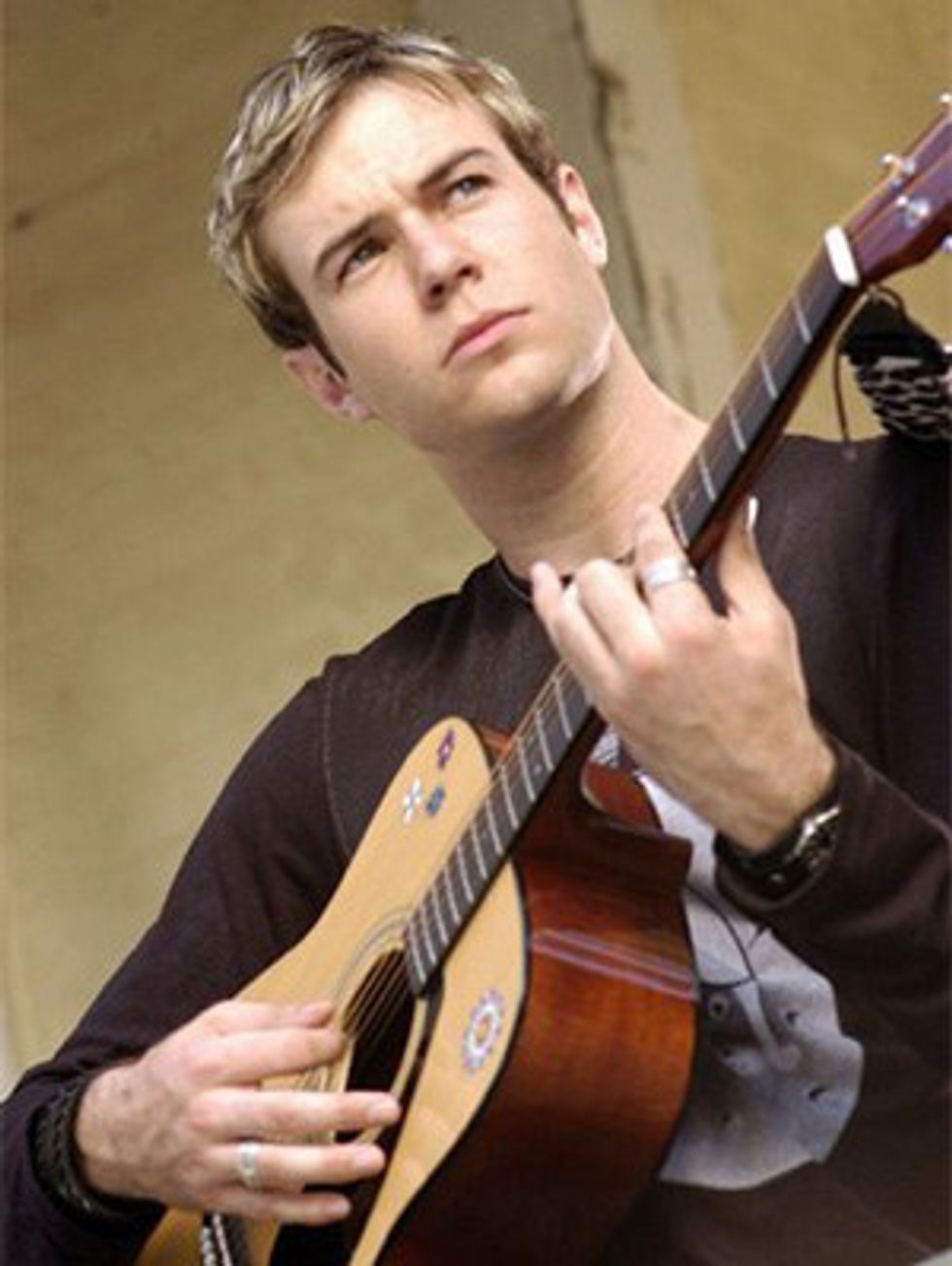 7. Devon Werkheiser
Let's face it, Ned got us through school. We all fell in love with Devin Werkheiser for his goofy personality, his quirkiness, and his heart for helping. Thank you to Ned's Declassified for giving my middle school days unrealistic expectations.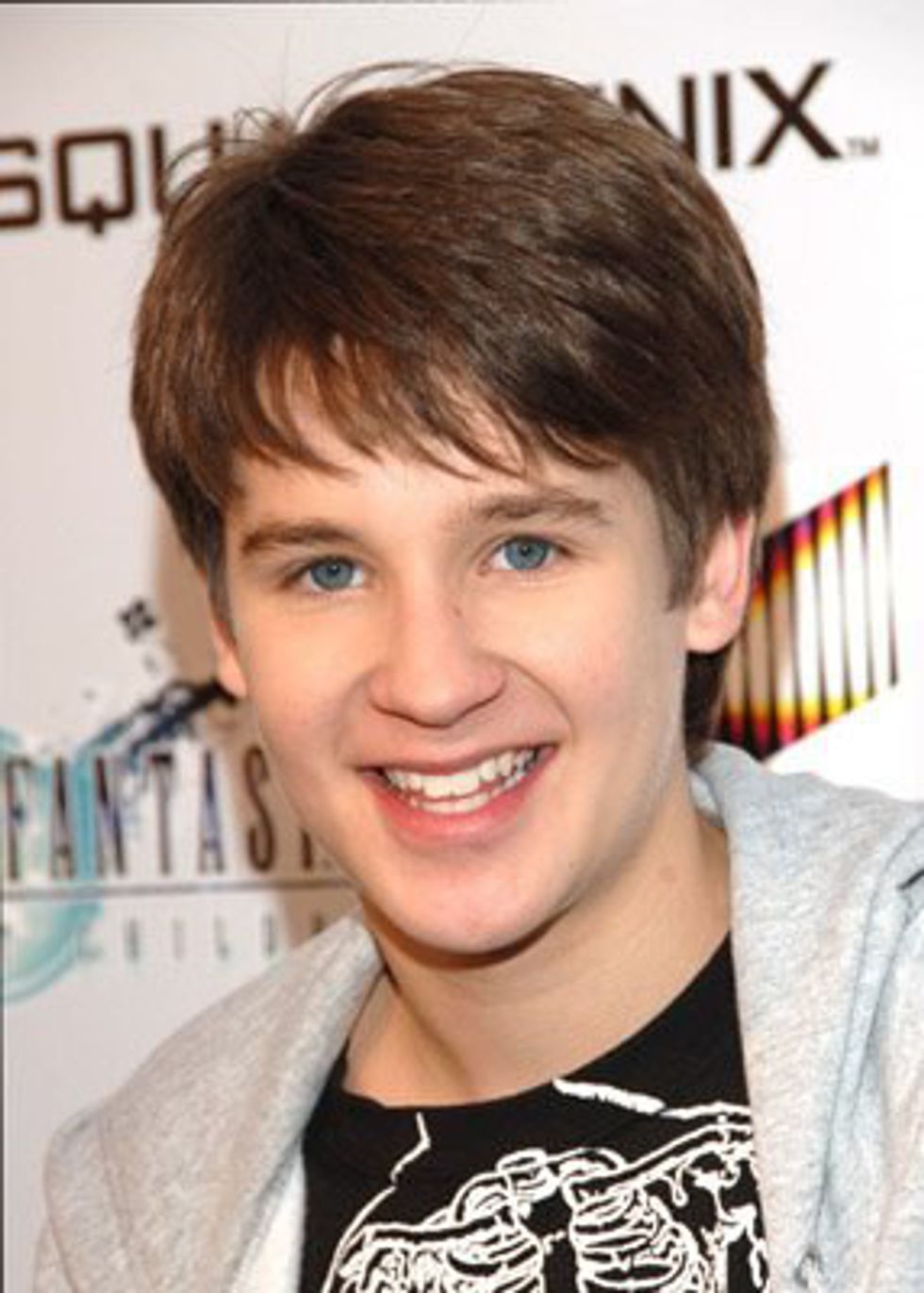 8. Chad Michael Murray
I fell in love with him as Austin Aimes in A Cinderella Story. I fell harder each time he walked across my screen as Lucas Scott in One Tree Hill. Some girls may have fallen for Nathan, but Chad Michael Murray always held a special place in my heart.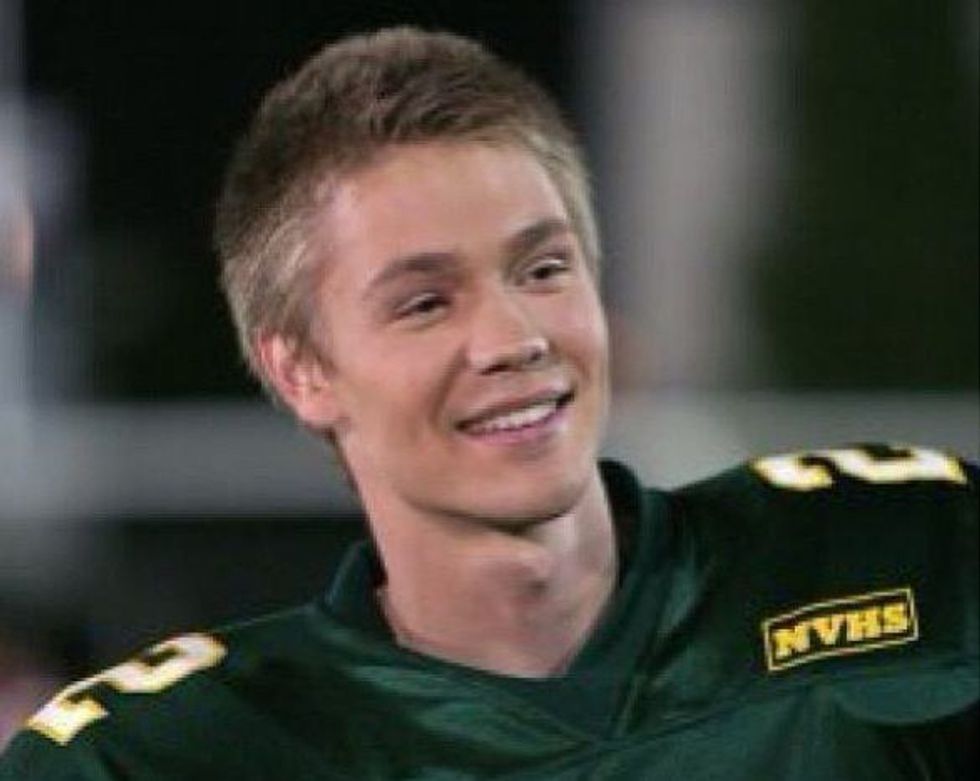 9. Taylor Lautner
I am pretty sure my seventh grade year revolved around him. Girls in my class would pass magazines around just looking at pictures of him. My friendship with one of my best friends hasn't been the same since she practically attacked me for a poster of him.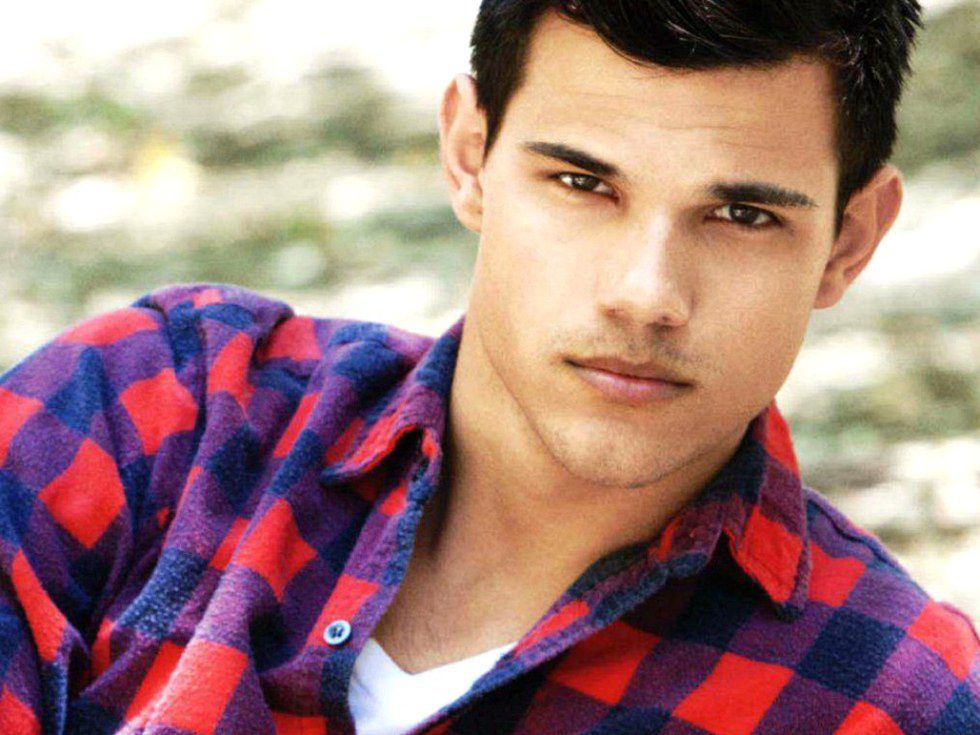 10. Ryan Merriman
Don't know who Ryan Merriman is? Well if you have a favorite Disney Channel original movie between 1999 and 2004, he was probably in it somewhere. It seemed like he was everywhere I looked and I was perfectly fine with that. For those of you who don't remember him from movies like Smart House and Luck of the Irish, maybe you will recognize him from a more recent project of his: a small show called Pretty Little Liars.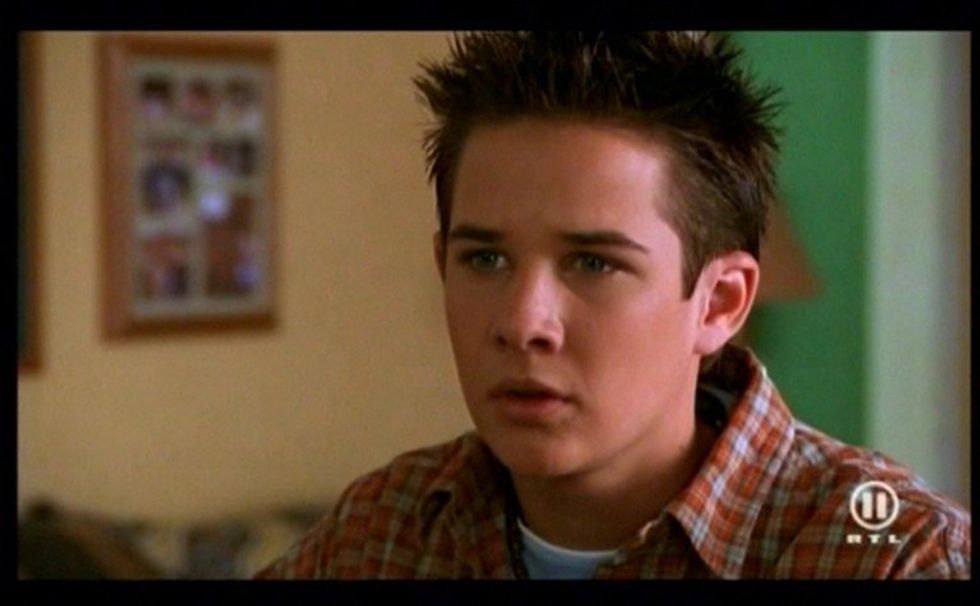 11. Frankie Muniz
From Malcolm in the Middle to Agent Cody Banks, there was no stopping Frankie Munez in the early 2000s.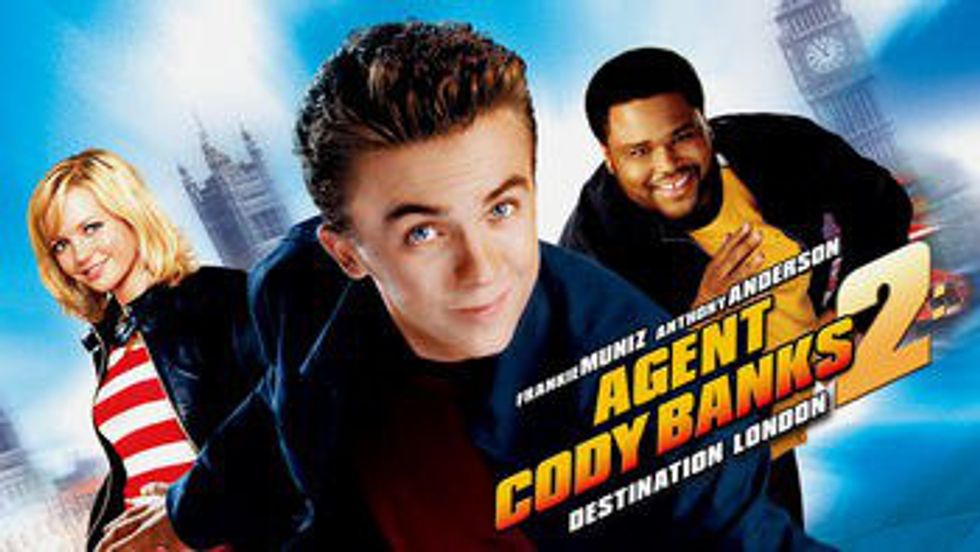 12. Justin Timberlake
JT just keeps getting better and better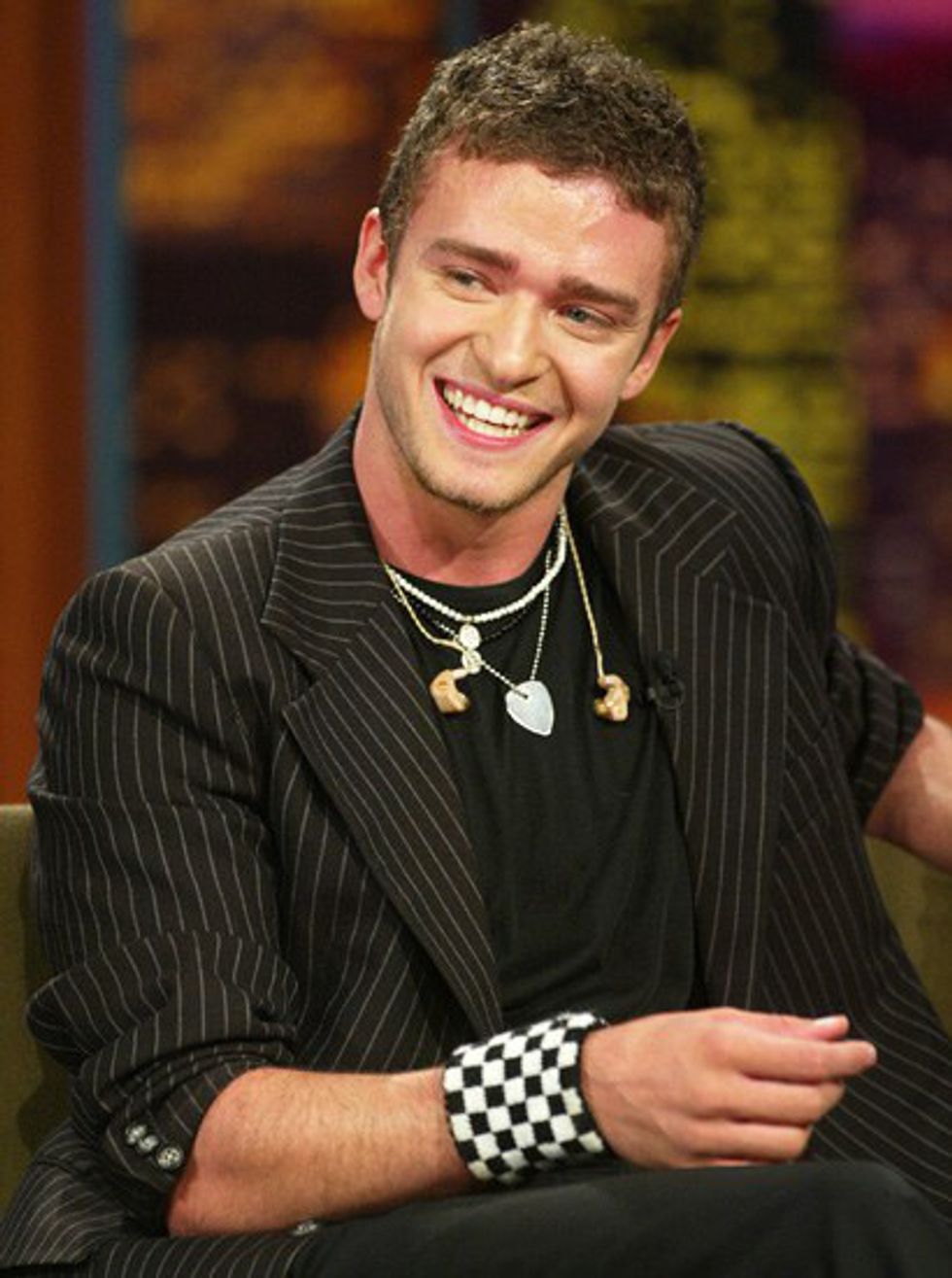 13. Aaron Carter
Try and convince me that you didn't love him. He was everywhere.

14. Shia LaBeouf
Who didn't grow up loving Lewis Stevens? And then who didn't love him even more after Even Stevens?

16. Ryan Gosling
If you're a bird, I'm a bird.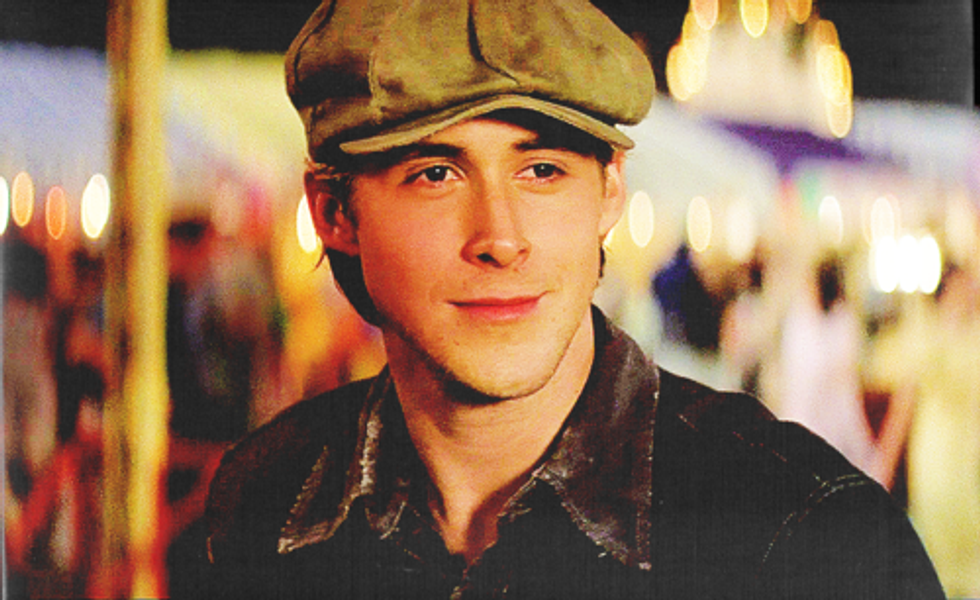 I hope you all enjoyed this little walk down memory lane. Be sure and comment down below letting me know who you were totally crushing on from the 2000s.
Keep Reading...
Show less
Student Life
No one expects you to have your life together by the time you're 20, because honestly, they didn't either.
13890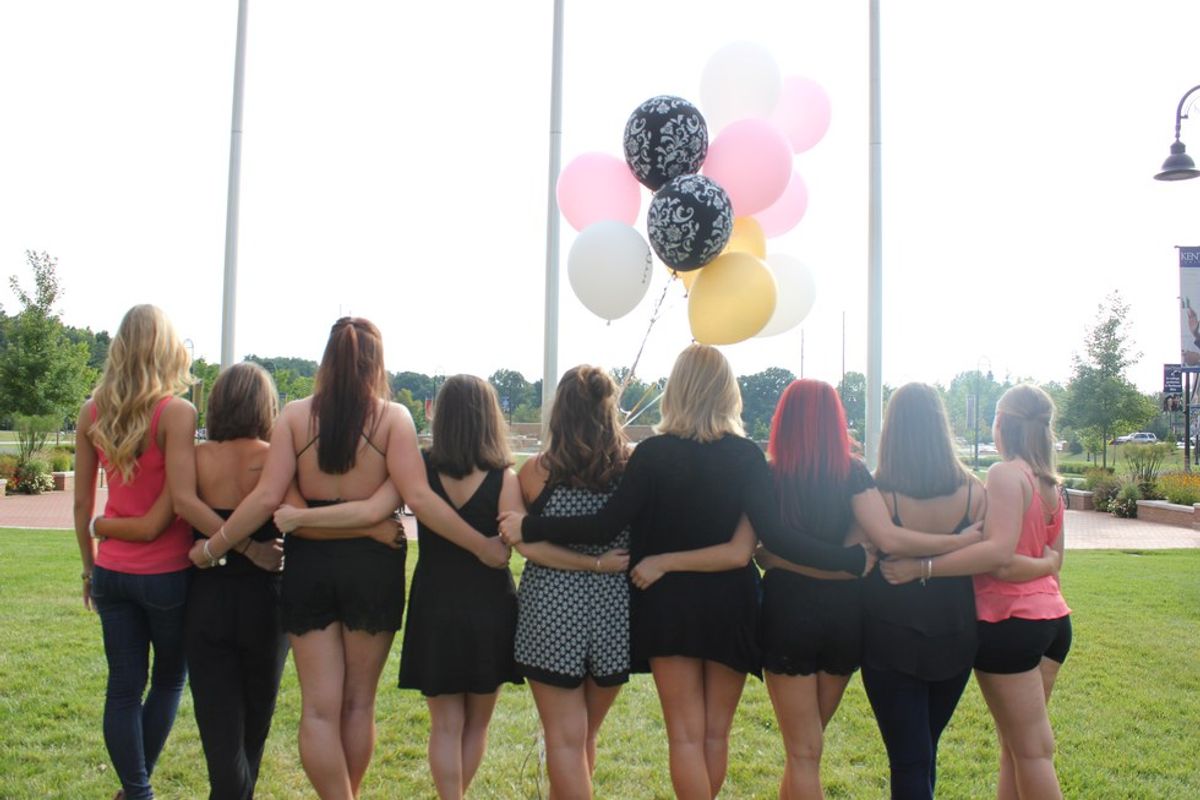 Allyson Foutty
We are all often faced with many life challenges throughout the time leading up to our 20s. Before this time, and throughout it, we often look back at the things we've learned and how they've influenced who we are as people today. Some of my biggest influences were some of the challenges I've faced, but they've taught me 20 important things by the start of my 20s.
1. Believe that every situation you're put in is there to teach you a lesson and help you grow.
The situation may not be ideal and may hurt, but it is still going to teach you something you never knew before. You'll learn many life lessons when you are put into tough situations. You learn to grow as a person and learn more about yourself. You don't always see the good in these situations at first and you constantly over think them, but in the end you'll realize the bigger picture and realize how much of a better person you are because of it.

2. Dream big. Really big.
Don't think you can't succeed if you create dreams too big for yourself. How do you expect to achieve your biggest goals if you sell yourself short every time? Dream big, give yourself something to work for and be proud of yourself when you finally accomplish those dreams.
3. Get involved with whatever you can.
Take every opportunity given to you. Get involved in many organizations; each one has their own leadership opportunities to help you, too. Join an organization maybe you thought you never would and learn more about what they do and what they stand for. It may help you grow in ways you never imagined and allows you to learn about things you may have been blind to before.
4. Be a hard worker, but don't wear yourself too thin.
We all think working hard and doing everything we can is our human nature. It's important to work hard and gain a good work ethic, but don't exhaust yourself while trying to do it. Taking on every leadership role may look good, but when you try to give 100 percent to each one, you'll wear yourself too thin. Work hard, give your all to small things, and take on new roles as you adapt to the others.
5. There's a reason for every person you cross paths with.
Even if it's just in passing. That one kid who smiled at you when you were having a bad day? He was put there for a reason. The person you were in a relationship with for two years, but it ended badly? His time with you had a reason. Each person you encounter, whether it's for a split second or for the rest of your life, has a reason for being there. You may not understand the reason right away, but one day, it will make sense.

6. Make sure your passions reflect your career choice.
You don't want to live the rest of your life unhappy, and you're more than likely going to have to work almost every day for the rest of your life. Make sure you're doing something you love to do and that you're passionate about. Money is only paper, your happiness is so much more important.
7. Relationships shouldn't be stressful.
Sure, they take time, but you shouldn't be constantly worrying over them and questioning whether things are okay. A relationship is supposed to be loving and happy, not stressful. If any relationship is making you feel overwhelmed or unhappy, it's not worth it.
8. Try new things outside of your comfort zone.
Go out and try a new restaurant with food from a different culture, go on a hike somewhere you've never been, talk to people you wouldn't normally talk to. Try new things and meet new people outside of your comfort zone. It helps you grow and become a more diverse person.
9. Give back to your community.
They gave you so much in your time of getting here, so give back to them while you can. You don't have to just give money, but by doing things like volunteering to help in a local park or helping with fundraising for the children still in that town. Constantly showing support for your community and volunteering is enough to give back to your community.
10. Don't settle.
For anything. Don't settle for a boy just because you need someone. Don't settle for anything less than your biggest dreams (just use the opportunities as stepping stones to get you there). Don't settle. You deserve so much more than that. You deserve to have everything you've ever wanted, and don't sell yourself short by just settling for things because it seems convenient.
11. Do random acts of kindness.
Buy the person's coffee behind you on a Monday morning, buy a young family's breakfast for them, or smile at a stranger. Do random acts of kindness without even thinking and pay it forward. Such small actions can go a long way and make someone's day that much better, plus, you feel pretty good afterward, too.
12. Whoever you consider family, keep them first and remind them of their importance.
They've been there through the good and bad times, and no matter who they are, you consider them family. Don't forget what all they've helped you through and make sure they are a priority in your life. Let them know how much they mean to you, because we aren't always guaranteed another chance to.
13. Do things for yourself.
Eat a salad for dinner after a hard workout or get super dressed up just to take yourself to dinner. Do things for yourself and to make yourself feel good. It's not always about impressing others, it's about feeling good in your skin. When you do things for yourself every once and a while, you start to realize just how good it feels when you do.
14. Meet new people, lots of different people.
Start talking to strangers and ask them millions of different questions to get to know them better. Where they are from, what their favorite food is, what they like to do, etc. It's important to meet lots of people and establish connections, but it's even better to branch out and know a variety of different people. You learn so much more when you expand and know tons of different people.

15. Don't forget your roots.
Yeah, you hate high school and everything about it. You feel like your hometown has nothing left for you, but don't forget that it's still your home and where you came from. It gave you all of your first experiences and helped form you into the person you are today (whether you want to admit it or not).
16. Listen to your parents' advice.
They've been in your shoes and they've lived it before. They know it's what you don't want to hear, but they know what's best for you (P.S. they also want what's best for you). Believe them when they say this won't matter years from now, or you deserve someone who treats you better, because truth is, they've lived a similar experience and they're probably right.
17. Let go of the past, live in the present, and embrace the future.
The past can still hurt sometimes, but that's all it is… the past. It's memories and lessons learned. The present is the now, and live it to its fullest before it becomes the past, but embrace the future and all it has to offer. Don't get so caught up in the future that you forget about what's happening how, but anticipate it and use the present to prepare yourself for the future.
18. You're happiness is the most important thing.
It trumps all. Everything you do should make you happy. You're happiness is most important. Forget what others think and do what makes you happy.
19. Learn to love yourself and embrace it.
Be proud of who you are and where you've been, and be sure to let people know that. The person you've become and all the things you've been through have made you into the beautiful and strong person you are today. The world should know you love yourself and are passionate about certain things. Just love who you are. You can't be someone until you are yourself.
20. Know that it's okay to not have your life together by 20, because in all honesty, you'll probably never fully will.
You're constantly growing and learning new things. This is helping you become a better person and take on new experiences. No one expects you to have your life together by the time you're 20, because honestly, they didn't either. Set high standards and goals and fight through the highs and lows to get where you want to and should be. And who knows, maybe by that time, you might have your life together.
Keep Reading...
Show less
Featured
The ingredients to build a relationship are a little more complicated than just a bouquet of flowers and a box of candy.
11318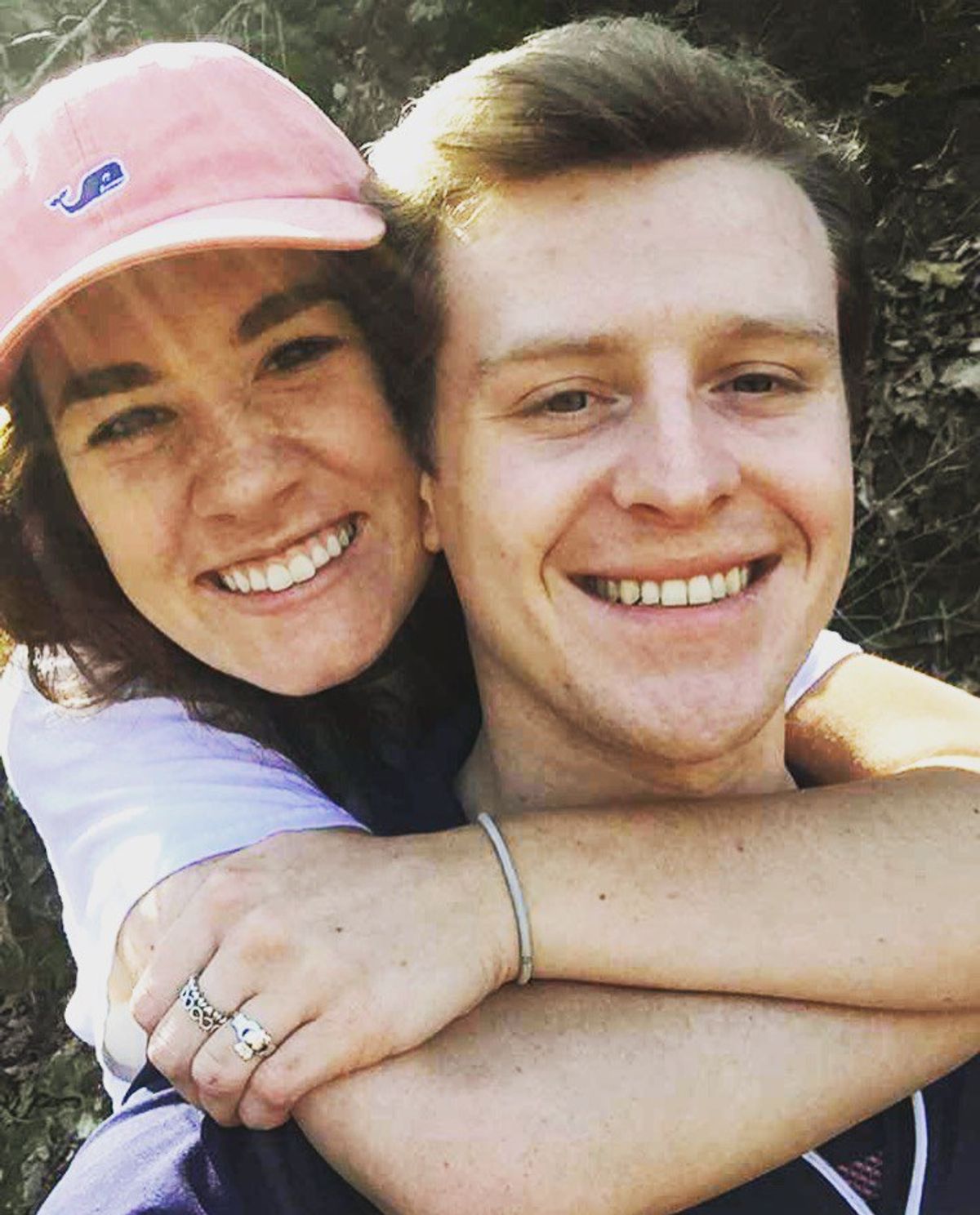 Relationships. Long distance or not, significant others are much more than just that. I would be lying if I said I did not love the sweet gestures that only a boyfriend can give. The flowers, funny phone calls, hand holding, breakfast dates, and tight hugs are special but my relationship and many others out there exist on much more than just these little gestures. It is a tricky concoction that consists of one part boyfriend and two parts best friend and would not work without one part or the other. While having a relationship may not be quite as easy as baking a batch of cookies, it has its own recipe (with a few variations for flavor) to follow for a good match.
This recipe begins with a dash of awkwardness and smiles. Maybe you were set up on a blind date or have known each other for years, either way, once the ingredient of "more than friends" is thrown into the mix, it is a whole new ballgame. In my case, it began with lots of pure annoyance, time, and forced proximity. My boyfriend was quite literally the most annoying person I had ever met. Imagine the little boy on the playground who never stops pulling your hair and making fun of you? Yes, that's him except rather than five years old and on a playground we were much older and worked together. Trick phone calls on work phones became a common occurrence from him as well as constant humiliation in front of customers. Sounds like the perfect start to a relationship right? After having to work with this five year old boy for a year, he finally began to grow on me. Remember the essence of time? Very important in this particular recipe because this time would eventually call for the friendship that I mentioned earlier.
After allowing this annoyance to settle in, friendship began to ferment. Whether it takes you seconds or months, a relationship is nothing without a huge scoop of friendship. It took this friendship months to emerge but once it did, a whole can of laughter and smiles had been opened. A relationship-friendship is unique because the significant other wants to know the big and little things, the ins and outs, the real you. Being working buddies, the real us was known from the start. Yes, you can flip-flop this crucial ingredient placement to another time in the relationship but it simply will not work without it. Like I said, two parts best friendship. This "friend zone" relationship was eventually matched with the awkwardness and smiles of something more. A first date of sweaty hands and nervousness but from the start I knew this was the right recipe for me.
This awkwardness was quickly overtaken by the "ever-important" friendship that I mentioned. The connection of a significant other became real. Time is added, yet again, to this recipe, though a different kind. This time is laced with memories made together. This time is the final ingredient to the recipe. A bond with your significant other can only grow with age. It is that time spent with one another that becomes necessary for the best friendship to continue. No, my recipe is not complete nor will it ever fully be. This relationship stuff is not about making it to the finish line because there isn't one. There will always be more "things" you did not know about each other and more memories to make. Keep adding your ingredients and building up your recipe every day to make the best match you possibly can. Because though every recipe may be a little different, they are all just as sweet on the inside.
Keep Reading...
Show less
Featured
The LATEST Trends.
10046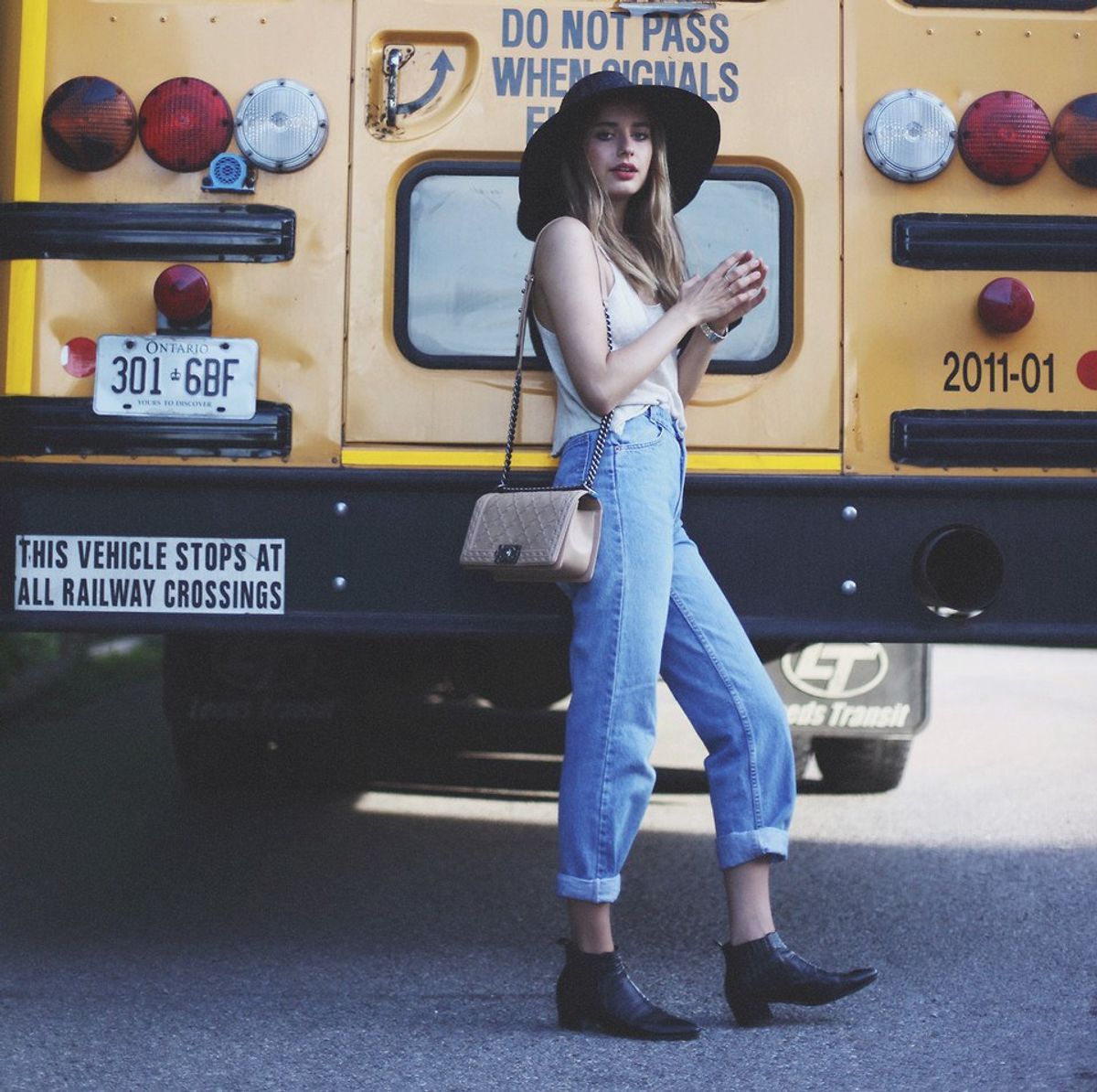 google images
Fashion just keeps growing and changing and old trends are made new! Now, I'm no beauty guru, just a beauty guru wannabe, but personally I have compiled some stylish wardrobe must haves! These can be cute assets to go back to school or just to catch up on some of the latest trends...

Boyfriend jeans- no boyfriend no problem! No boyfriend jeans= problem. They may look hard to pull off, or maybe you are scared you can't rock them, but trust me girl you can! Boyfriend jeans are universally flattering to virtually everybody type and can be an asset to a back to school (or not) wardrobe!
Chokers- ahhhhh the beloved chokers. Chokers can range from a solid gold articulate chain to simple a shoe lace tied around your neck, but either way they can make a huge difference in an outfit and take it from cute to super trendy!
Bralettes- alike to chokers, there is an abundance of shapes and sizes of bralettes. Believe it or not a simple lacy bra can totally make or break your outfit. You can find them with pads, seamless, sports bra style, lingerie style, or any design you can dream of, making bralettes work for everyone!
Lace ups- from Emily fields on PLL to that Tillys mannequin down the street, lace up outfits are everywhere. You can get lace up dresses, shirts, skirts, shorts and virtually anything else. Lace up outfits can be edgey, girly, anything and are super in style this season!
Suede- three years ago if we told you you would be rushing online to snag the last suede booties in your size at top shop, you would be like "your kidding". But we weren't! Suede is everywhere on shoes, clothes, accessories, everything! Suede looks super chic and makes outfits looks classy and nice with a bit of a hippie feel to it!
Keep Reading...
Show less
Subscribe to Our Newsletter