Indianapolis, Indiana—Butler University's all-women a cappella group Freshly Brewed performed at the Domestic Violence Network's Commemoration Ceremony on Tuesday, Oct. 2, at Meridian Street United Methodist Church. This is the third consecutive year Freshly Brewed has been invited to perform at the ceremony that both increases the awareness of domestic violence and celebrates the recovery of former domestic violence victims.

The 15 women of Freshly Brewed sang two pieces: "Hallelujah" in the style of Pentatonix and The Wailin' Jennys' "The Parting Glass."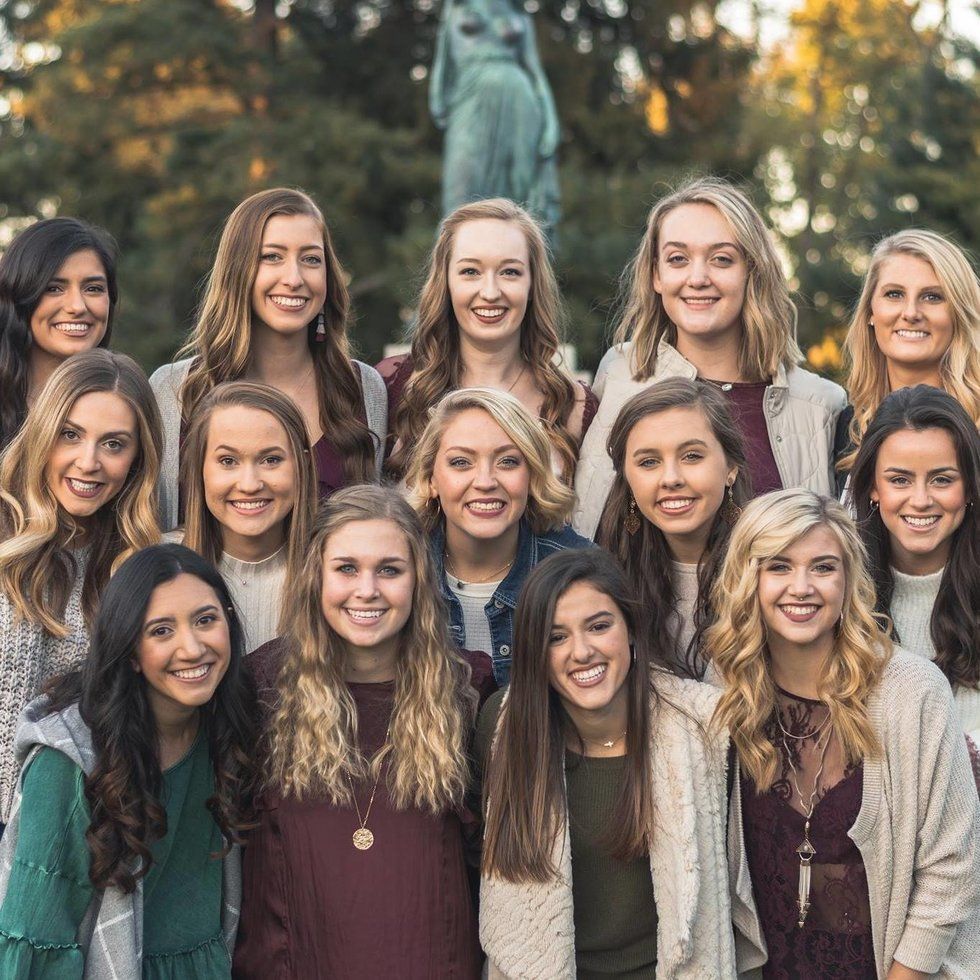 The Domestic Violence Network has facilitated this ceremony annually for 28 years. Aside from Freshly Brewed's performance, the evening consisted of a private reception, candlelight vigil, and testimony readings from survivors. The City of Indianapolis' Director of Community Violence Reduction Shonna Majors also gave a short presentation at the ceremony.

"I think I can speak on behalf of the entire group when I say it is truly an honor to be able to perform at an event that promotes awareness of such an important issue," Freshly Brewed's Business Director Hannah Willmore said. "The majority of victims of domestic abuse are women, and as an all-female group, it's incredibly inspiring and empowering for us to see the strength all of the survivors possess."
Founded in 2006, Freshly Brewed is Butler's only all-women a cappella group. It arranges its own music to feature a variety of songs that showcase all talents. The women of Freshly Brewed volunteer for cancer awareness and sexual assault awareness events around Indianapolis. For more information, visit Freshly Brewed's Facebook page at "Freshly Brewed Women's A Cappella, Instagram page @fbacappella, or Twitter page @fbacappella. For general inquiries, contact Sara Lopez at sjlopez@butler.edu