Kate Warne prevented the Lincoln assassination. Well, just the first one that is, not the second one. Lincoln was definitely assassinated in 1865 by John Wilkes Booth.

Although, a few years earlier in 1861 Lincoln was, again, in grave danger according to rumors originating from Maryland. There had long been threats of secessionist activity from the area, including riots and railroad damages.
Warne, the first ever female detective, was called upon by the Pinkerton Detective Agency to lead the investigation in Maryland. She went undercover and infiltrated the secessionists as Ms. Cherry, a southern belle visiting the Barnum Hotel. She was not only able to find out about the Lincoln assassination plot, but she was also able to learn explicit information surrounding the details of the crime known later as "The Baltimore Plot."
"...just as Mr. Lincoln would be passing through the narrow vestibule of the Depot at Calvert St. Station, to enter his carriage. A row or fight was to be got up by some outsiders to quell which the few policemen at the Depot would rush out, thus leaving Mr. Lincoln entirely unprotected and at the mercy of a mob of Secessionists who were to surround him at that time. A small Steamer had been chartered and was lying in one of the Bays or little streams running into the

Chesapeake Bay, to which the murderers were to flee and it was immediately to put off for Virginia," (Wikipedia).
However, upon learning this information, Lincoln refused to cancel any of his plans or change his schedule. To avoid secessionist threats, Warne proposed to Lincoln that he leave in the dead of night as opposed to early the next morning. She disguised Lincoln as her brother and reserved four berths on a train, explaining that they were for her sick brother and family members.
Due to Detective Warne's watchful eye, dubious planning and scrupulous communication with those involved, Lincoln successfully traveled from Harrisburg to Philidelphia to Baltimore, unharmed.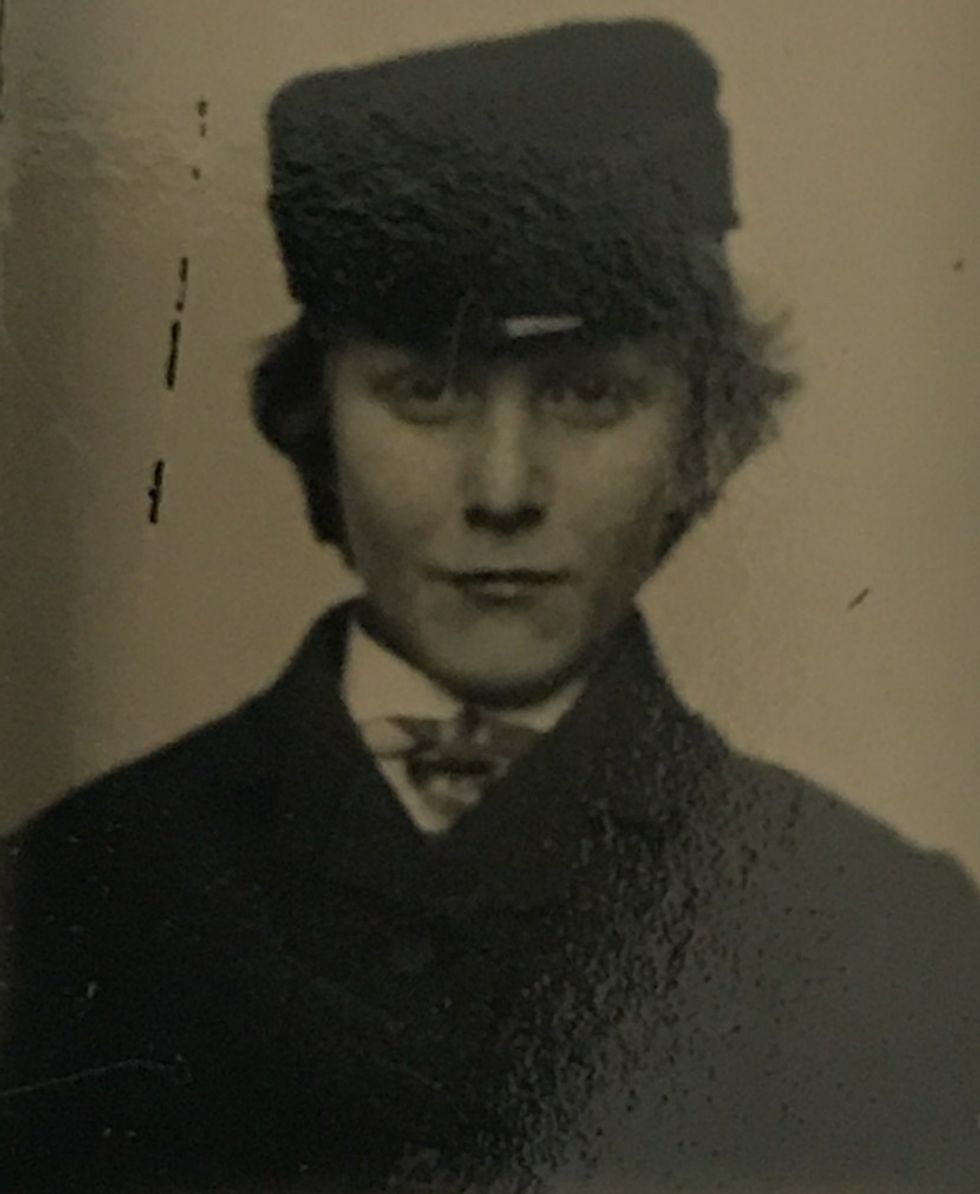 Later in her career, she worked on several other high profile cases as the Female Superintendent of Detectives at Pinkerton Detective Agency. She worked as a Union spy during the civil war, lead investigator for the murder of George Gordon, and as an undercover agent for a suspected poisoning case, to name just a few cases.
Kate Warne was one of the most accomplished and clever detectives of her time. So clever, in fact, she could seemingly solve any puzzle or answer any question. The only question that may remain unanswerable to Warne is: why is she not more well known, or more widely credited for her accomplishments?