Thanksgiving is here and it's time for food. Mashed potatoes, gravy, turkey, the works. But there are some foods you people bring to Thanksgiving dinner that should have been left at home.

So if you are even thinking of showing up with a casserole dish of these, you're un-invited from Thanksgiving if you bring them.
1. Ham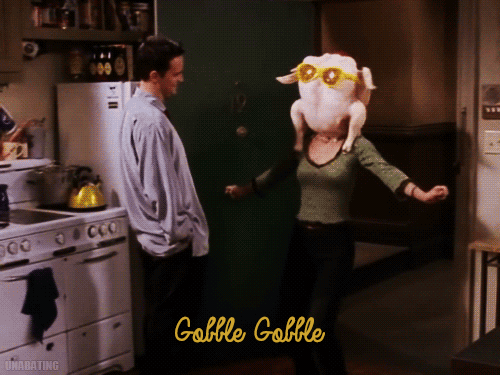 This is a TURKEY holiday. Ham has its time at Christmas. Get out of here with that foolishness? Oh, there's someone who doesn't like turkey? Too bad. There are plenty of sides to fill you up.
2. Any rolls but Kings Hawaiian
When I go back for a turkey sandwich later, I want Kings Hawaiian. The sweet perfectly balances the turkey. Leave your brown n' serves.
3. Any sweet potatoes that aren't a casserole

There is only one acceptable type of sweet potato. Try again next year.

4. Potatoes that aren't mashed
Baked potatoes have no place at Thanksgiving dinner.
5. Green bean casserole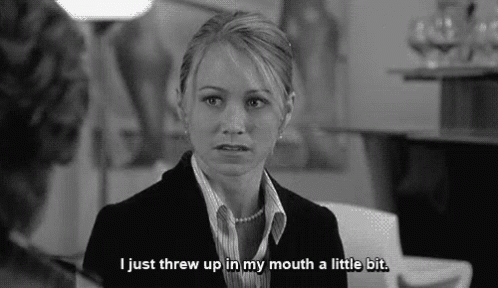 This food is an abomination. It's gross. I don't care if it is a tradition. Traditions started somewhere and traditions end somewhere. This has got to stop.
6. Dressing
Nope, this is a stuffing only zone. If it wasn't in the bird, it doesn't go on my plate.
7. Brussel sprouts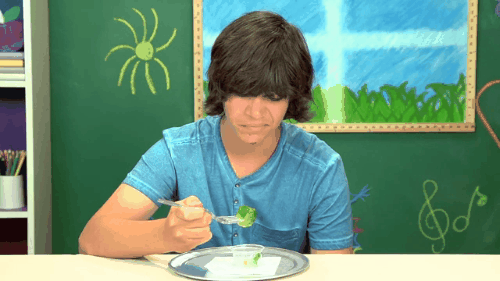 I don't eat them any other day of the year, so why would I want them messing up my Thanksgiving plate?
8. Garden peas
We have corn, cornbread, sweet potato casserole and green bean casserole at the very least. Why do I need another plain vegetable when others have brown sugar on them?
9. Salad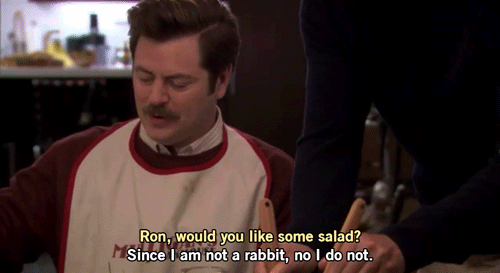 I'm not a rabbit. I'm not letting salad take up valuable stomach real estate on Thanksgiving. That place could be storing turkey.
10. Non-giblet gravy
It'd better have eggs in it, too. That's the best part.
11. Cake or brownies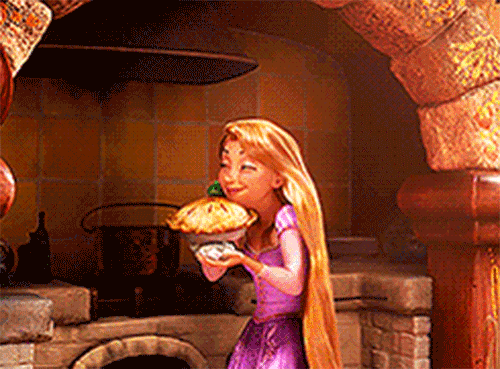 I'm down with cake and brownies every other day of the year, but this is a pie holiday. If it isn't pumpkin, apple, or pecan, please leave.
12. Cranberry sauce not from a can
It's those little ridges that dictate how much one serving is and keeps peace amongst the chaos. Let us have our peace and one serving of cranberry sauce.
13. Squash
See also: garden peas.Useless vegetable. Get it away.