From the moment Jun Seba, popularly known by his musical moniker Nujabes, delved into his first Herbie Hancock vinyl, to the fateful February night along that Shuto Expressway, Seba pushed the boundaries of hip-hop culture. Retaining a steady posthumous fame across the globe, Nujabes introduced a revolutionary expansion in global hip-hop consciousness, focusing on the connection to the spirit captured in his beats; his work a model soul for us to aspire to. His music existed in the realm of constant flux, interlocked between melancholy and inspiriting. Through this balance of polar ends, harmony is achieved in the backdrop, the flow encircles the audience. Or at least that's how I would've imagined a live performance to be like.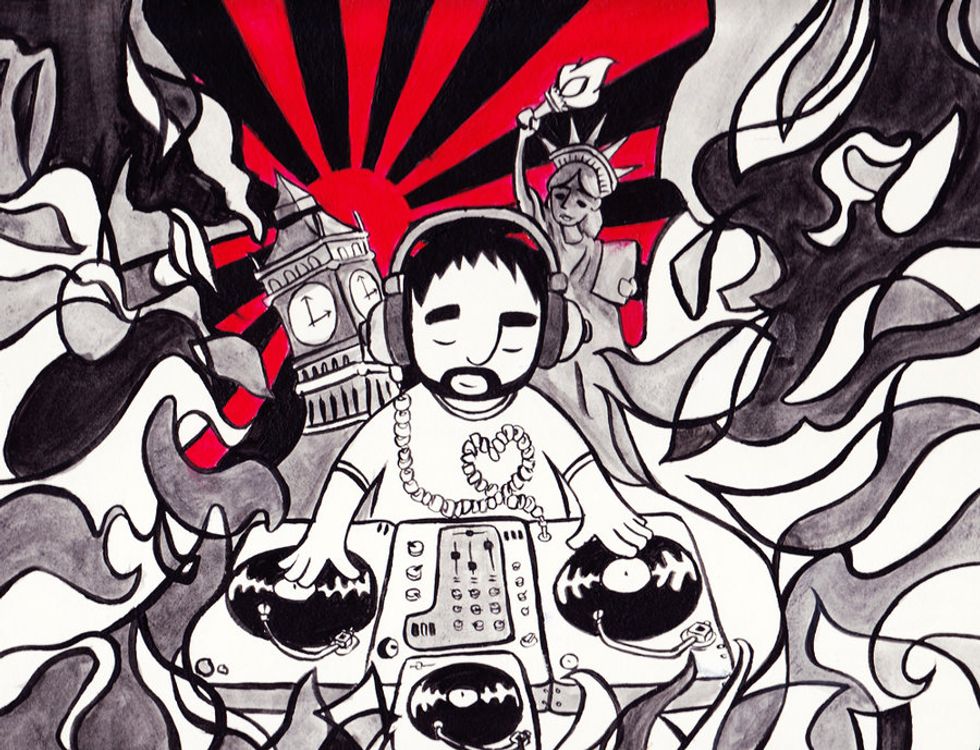 Seba's musical career started amid the vibrant record store scene of 1990's in Shibuya, Tokyo, where he skated around his interest in high school. He later opened his own shop in 1995 called Guinness Records at the age of 21 (Would later acquire a second shop called "Tribe"). His store became increasingly popular among the music producers in the area, boasting an immaculate selection of new and handpicked underground hip-hop releases at a cheaper rate than most record spots. This would inevitably lead to a few years later, when Seba began to work seriously on producing beats, periodically releasing well-received DJ mixtapes and edited samples, spanning from Miles Davis to Una Ramos.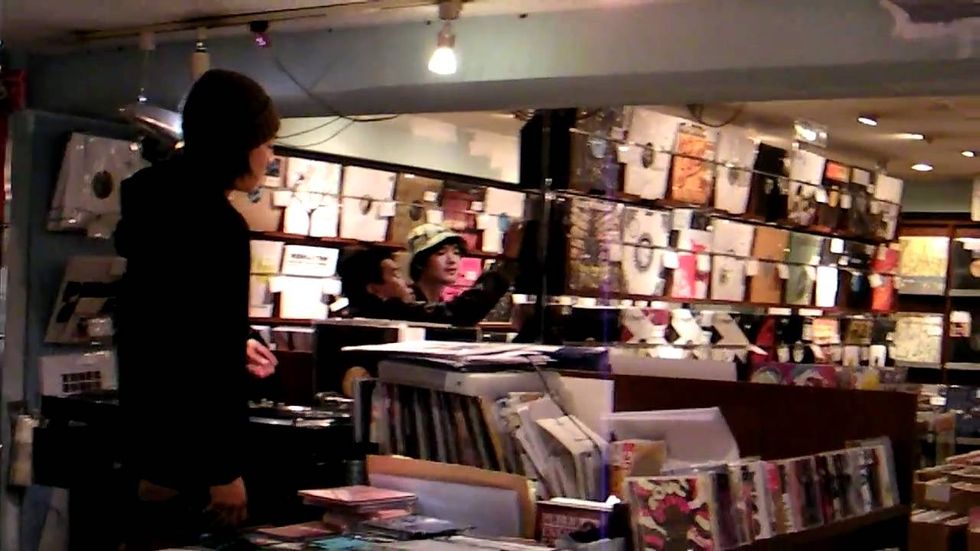 Fun Fact- When Jay-Z released crossover hit "Hard Knock Life (Ghetto Anthem)" in 1998, Seba only stocked a few copies because he didn't like the song. Jay Z didn't like the song either, only initially. This actually led to a further probed controversy of flat rates and legal loopholes that constricted many artists and led to new LP's, including Jay Z's own Tidal.
Nujabes released his first 12-inch, "Ain't No Mystery," in 1999 on his self-made LP Hydeout Productions. The lead track featured the bilingual Japanese rapper L Universe, now better known by his J-pop alias, Verbal. Funky DL appeared on the followup, "Peoples Don't Stray," and went on to become a regular sparring partner. This label would be the building block by which Seba expanded his musical influence and gather a family of producers and rappers to provide an outlet for almost his entire canon to date.
"I started making tracks because I wanted to hear music that sampled the old soul and jazz I liked," he told Sound & Recording Magazine in 2003, in what two of his friends told me was the only interview they could remember him ever doing. "I wasn't thinking about making a song at first. It was more a case of, 'If I loop a sample from this record, then put another sample on top, what will it sound like?' . . . When I made my first loop, it was all I listened to for an entire day."
Interestingly enough, Hip Hop first came to Japan, not through rap, DJing, or fashion, but instead through breaking. Professor Ian Condry of MIT describes the introduction of Hip Hop to Japan in the following way:
"The seminal moment for Hip-Hop in Japan was 1983, when Wild Style, a low-budget film featuring the first generation of U.S. rappers, DJs, and break dancers, was shown in Tokyo theaters. Performers who appeared in the movie, such as the breakdance team Rock Steady Crew, came to Japan at the same time and performed in Tokyo discos and department stores. ECD, now a key figure as [a Japanese] rapper and producer, recalls one of these shows: "Actually, when I saw those guys, I didn't really understand what the rappers and DJs were doing. In terms of what left a lasting impact, I can't remember a thing except the break dancing…Another hip-hopper, Crazy-A, relates being reluctantly dragged by his girlfriend to see the movie Flashdance but then becoming spellbound by the breakdance scene. Today, Crazy-A is the leader of the hip-hop outfit Rock Steady Crew Japan. - Ian Condry
Seba's early material stays consistent to the aesthetics of "golden age" jazz-rap sultans like Pete Rock and A Tribe Called Quest, as well as unconventional instrumental hip-hop artists like DJ Shadow and DJ Krush. His mood-inducing instrumentals and preference for the widespread collaboration with thought-provoking underground rappers (Substantial, Cise Starr, and Shing02) guide the listeners back to the 90's, hip-hop's golden age with translucent notes of Bepop around every swing. A connoisseur of music and renaissance man in mindset. Seba would emerge a new when he began to carve out a signature sound: warm and emotional in duality, an ode to spiritual jazz as it was to early-'90s boom rap. Melancholy piano keys dominated, often in sync with diverse woodwinds and jazzy sax reminiscent of John Coltrane, the beat often unconventional and wide-ranging. During his short career, Seba worked with Japanese artists such as Shing02 (Samurai Champloo and Luv Sic Series), Uyama Hiroto, and MINMI. Nujabes also worked with American hip-hop legends such as CL Smooth, Five Deez, Substantial, J Dilla (his American counterpart).
"I think he was building a musical family for himself: people he liked to share and work with," says Fat Jon. "It wasn't just, 'Hey, I have this track and I want you on it.' I know he gave a lot of people opportunities."
Nujabes produced a form of contemporary hip-hop that engaged its listeners in a new way, with an open mindset. This included incorporating a variety of artists across the globe, rewiring the genre from a different perspective. Seba created music that meshed cultures together, bending the barriers of tradition with instilled respect to borrowed ideas in making something was truly his. This Jazzy brand of hip-hop music captured the attention of a huge number of listeners, and not just in Japan. His signature style effortlessly incorporated jazz, hip-hop, soul, funk, and other types of sampling that were popular in America. He exposed many a hip-hop fan to their first taste of Japanese flavored beat production, a country still induced by the breakdancing Wild Style phase of the mid-eighties. The ensuing spread of global Hip Hop culture to Japan, misconceived by its material idiosyncrasies in the country, would procreate many pupils of the future craft, Seba included.
His break into the mainstream came through producing most of the soundtrack for the Toonami/Adult Swim anime Samurai Champloo, a major success in Japan and America in the early 2000's. Samurai Champloo was the perfect anime to be involved with Nujabes and other hip-hop artists, as it mixes the world of feudal Japan with a modern world of hip-hop, breaking the barriers between traditional and contemporary. Seba would incorporate many of the diverse artists and same material being dropped around the same time, making great headway in reaching a foreign audience. Even years after the episode played Battlecry on Adult Swim, Nujabes continues to remain one of the most beloved producers/DJs in the history of hip-hop.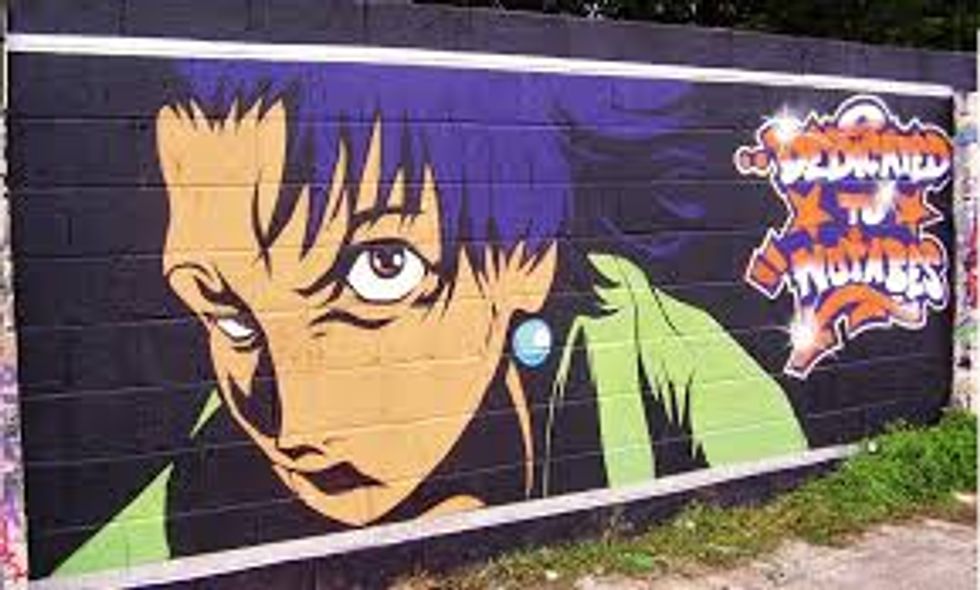 "What's really astounding is that our music has never been distributed outside of Japan . . . but people still search for it and memorize every word to the songs," he says. "It's really a beautiful thing to see crowds rocking to us, all over the world." -DJ Booth
Throughout his career, Seba had a reputation to show reluctance towards his public figure, solely focused on the procurement of his work, his true voice of expression. In a genre famous for its superficial glorification and showboating, he was unusually private; he avoided most interviews and promotional activities, and photos were so scarce that many of his fans weren't even sure what he looked like.]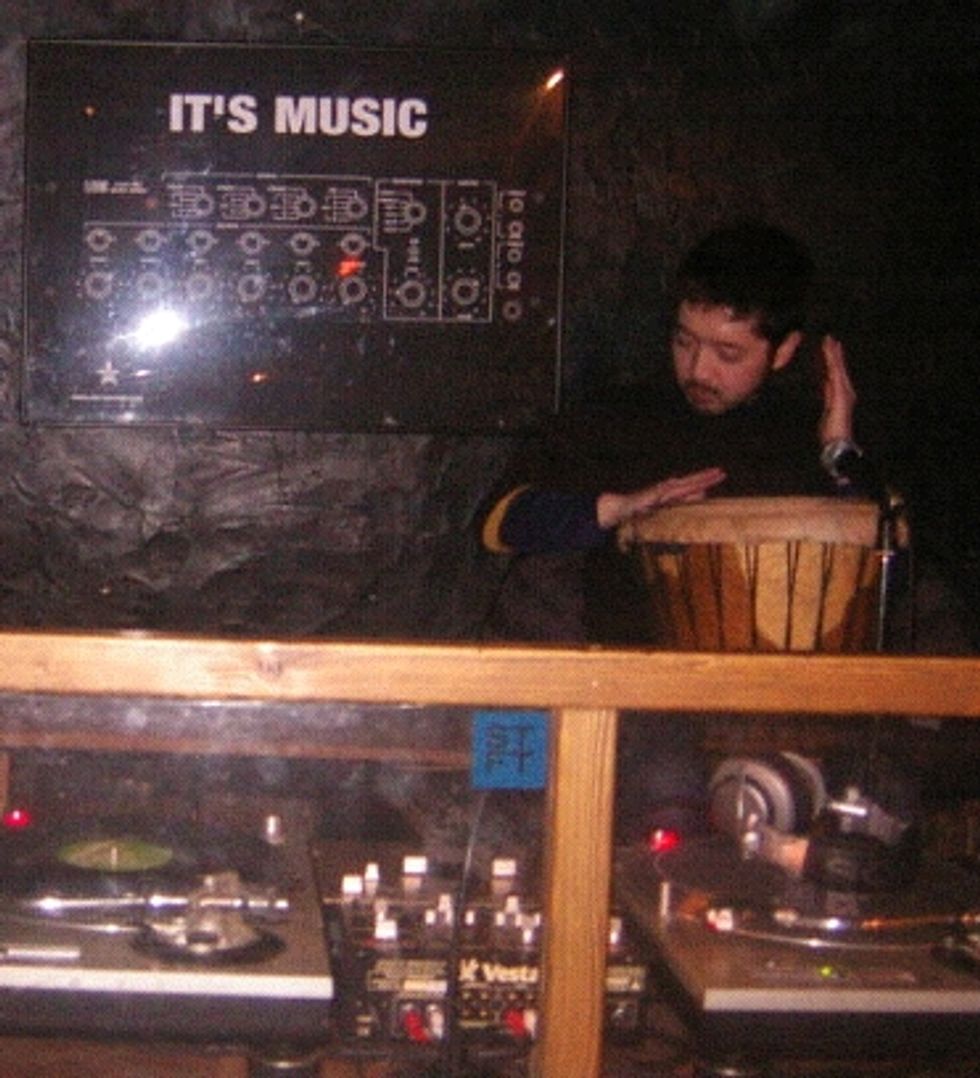 (Pennys Day Book.com
When the average person thinks of Hip Hop they probably imagine it to be just a genre of music or a fashion style, depending on the existing idiosyncrasies around them. Of course, there is also the corporate perspective, which views Hip Hop as a highly profitable product to be commodified and marketed to the general population. These stereotypes are widespread and not completely without substance, but to characterize Hip Hop in this way is to completely misunderstand its essence and inherent value. Nujabes differs not solely from his style of beat and rhyme but his purpose. Seba directs his music towards to the abstract realm of true expression, focusing on spiritual enlightenment instead of superficial goals. His music the vessel to his soul, a sullen genius with meticulous craft.
"I think his approach to production was very raw and honest," says Fat Jon. "I think he was really trying to find and create his own voice."
The true essence of Hip Hop culture is found in its "unique collective consciousness; the creative, causative force behind Hip Hop's elements," prompting many Hip Hoppers to stress that Hip Hop is not something one does, but rather something one lives. His overall aesthetic served as a reminder that Hip Hop is a culture–a way of living that is "fundamentally socially-critical, and profoundly creative."
Nujabes was best known for his unique approach to hip-hop music and his wonderful blending of musical genres that bridged the music culture of Japan and America. Seba's vision was of a broadening horizon to what hip-hop could achieve. This goal has been well registered in modern culture. The Tokyo beat scene today is a rapidly growing and vibrant community of diverse sounds and styles, influencing artists around the world with a unique style adjacent to Nujabes. One that deserves a larger degree of notoriety and presence in the overall, as it is still on the outskirts of an American audience. Nujabes, above all, is an essential to not just up and coming producers and connoisseurs of the trade. No, Nujabes perfected a craft in transcending the material distractions of the world, it was made for anyone willing to listen, willing to experience. And that's what makes his music truly perfect; it's fitting for the human condition.
Left on Nujabes' smartphone was a finished track, furnished out and saved before his departure. It was titled Grand Finale, the final track to the Luv Sic Series, part 6. It's a pretty amazing track, delving into the final road in our journey, a final goodbye from the producer, the modal soul.
And while he left too early, Nujabes isn't truly dead, because that's great about music. All you have to do is press play.