A few days ago, a woman at the University of Florida posted an article in response to a few female students from Florida State University that she observed at the rivalry football game over Thanksgiving break.
The woman not only disrespected the women that she saw at the game, but completely belittled and attacked every female student at Florida State.
The article was taken down, but I have provided screenshots of the article below.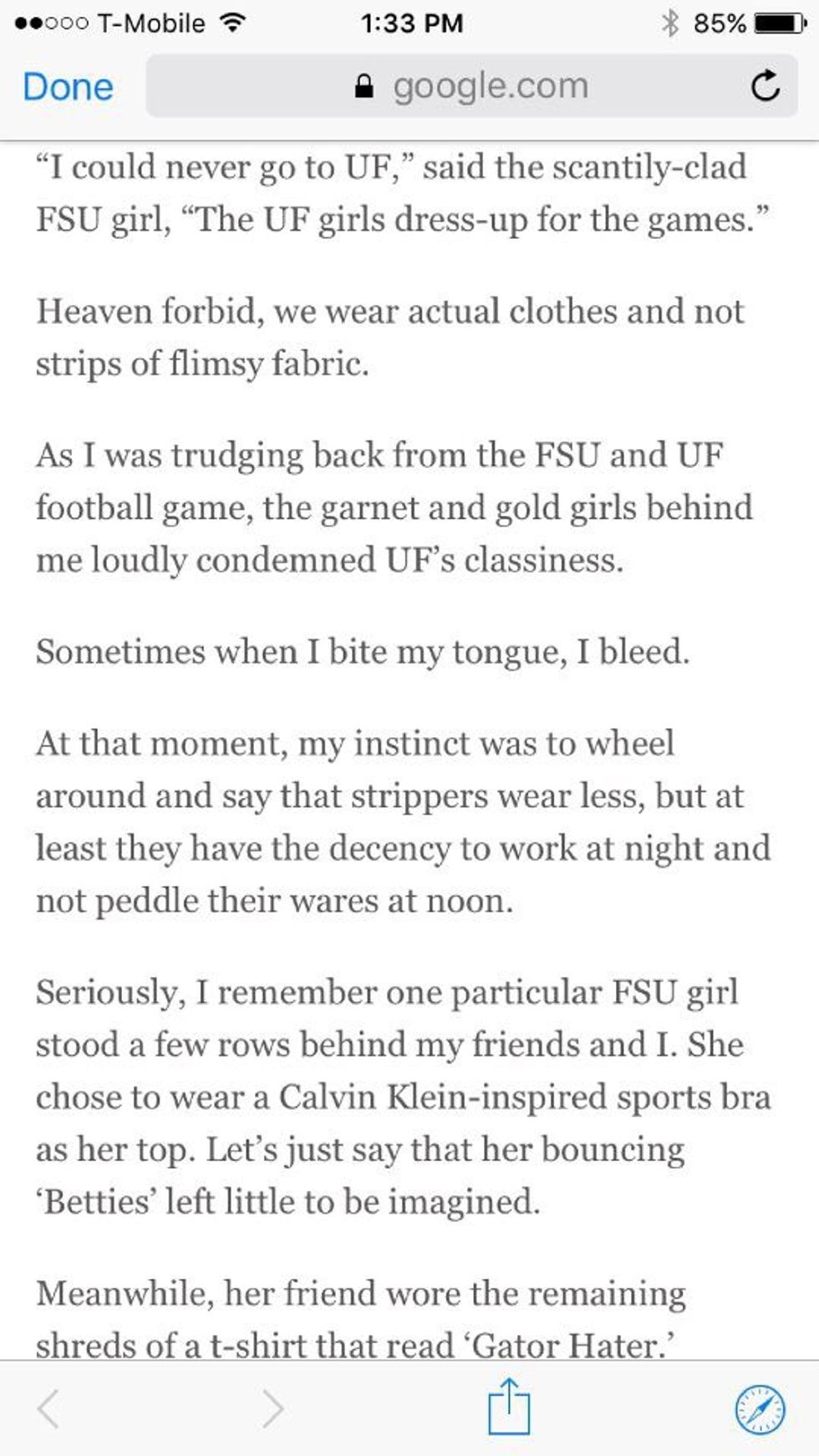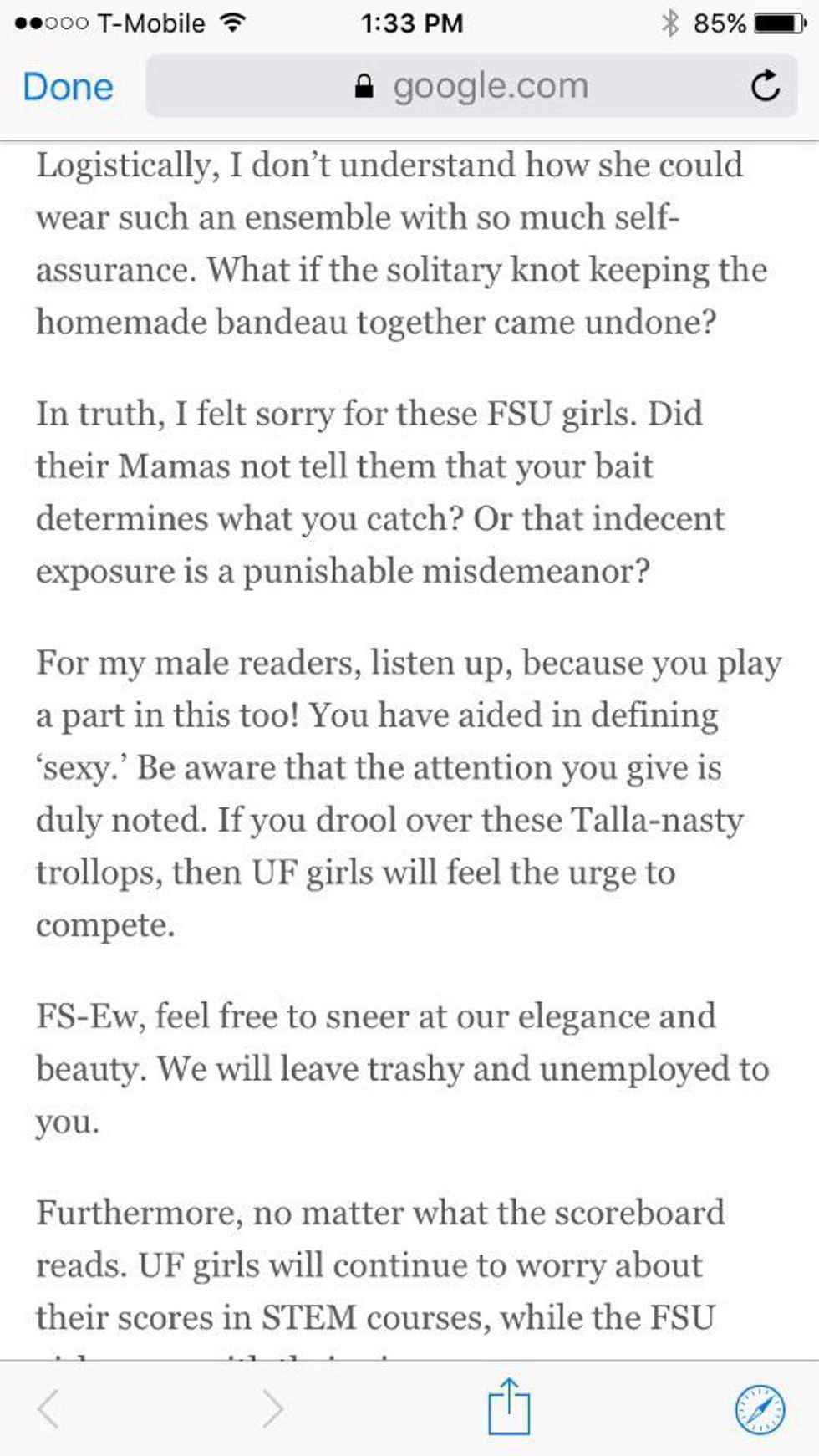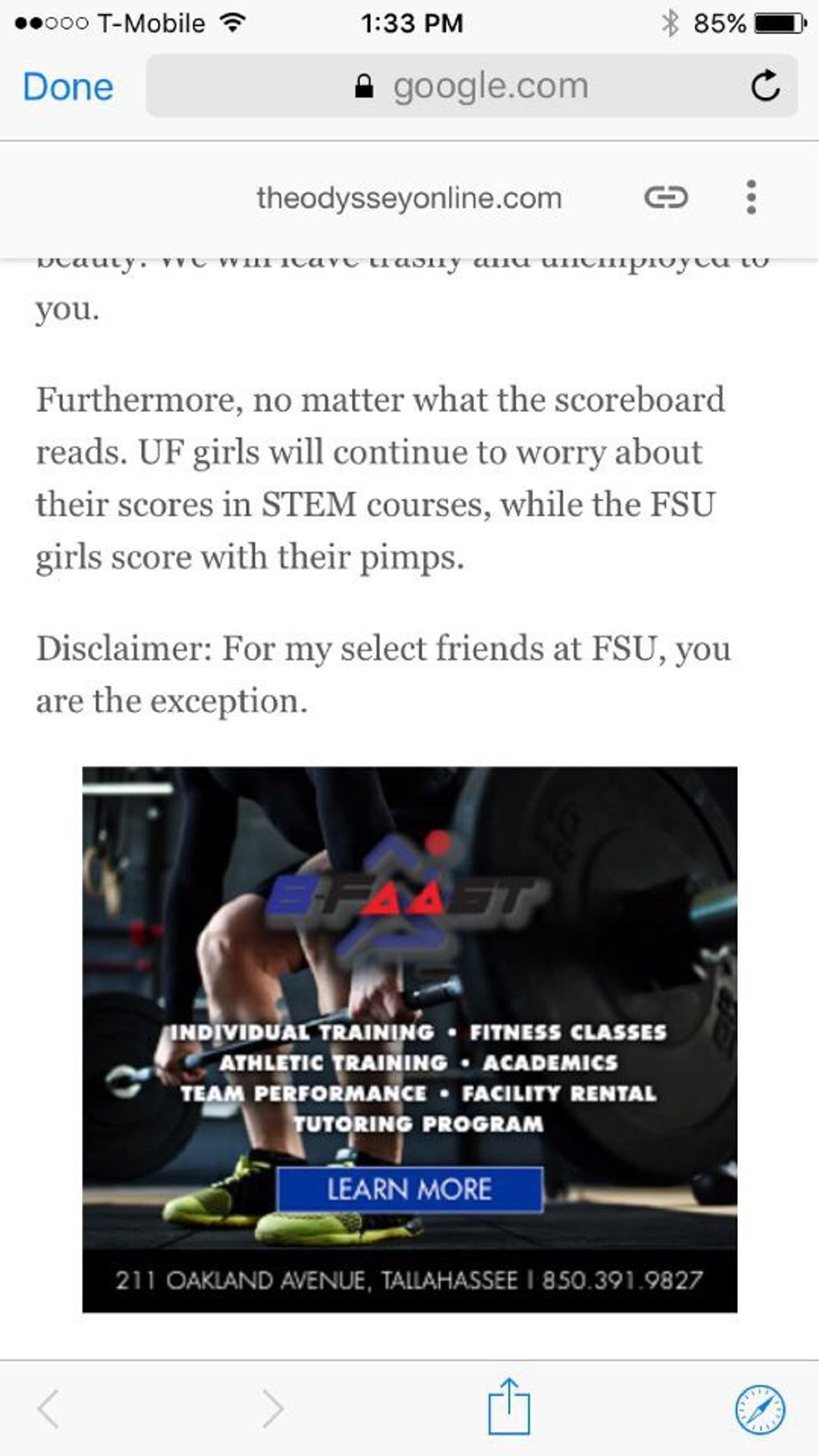 If you know anything about running races, you know to never look back at the runners behind you.
It shows vulnerability and weakness. Looking back tells your opponents that you're scared and tired. It proves that you lack confidence in your own abilities to succeed. You bet on the downfall of others and not your own capabilities.
What a shame it must be to be that weak... so weak that you are unable to fathom a world where a woman's intelligence doesn't correlate with her wardrobe choices, so weak that you must undermine the intellect of thousands of hard-working female students, so weak that you wrongfully believe that the actions of one represent the actions of many and so weak that you feel so inclined to label respectable individuals as actual prostitutes.
Unlike you, I will not look back.
Yes, I will address that in this moment, you are weak, and quite honestly embarrassing. No, I will not deny you what you denied both the women you saw at the game and all women at Florida State.
I refuse to deny you the respect and kindness that you deprived us of when you attacked us and correlated our clothing with our intelligence and morality. I wish you nothing but eye-opening understanding. I really hope that you are more loving than how your article makes you seem.

What a shame it must be to be so focused on your opponents that you don't see what's right in front of you or what lies within you.

I hope that you learn to succeed through your own strengths and not through shaming other women.

At the game, those women might have been standing behind you, but they definitely aren't below you.