I've said before that traveling is something I want to do more of whenever my schedule permits it; this includes going abroad, of course, but it also means visiting the great cities that are scattered across the United States. Since I live in the greater NYC area, I have the great opportunity to take trips to surrounding cities for flexible amounts of time. From day trips to long weekends, I'm fortunate enough to be so close to so many great places that I could knock them all off my travel list come the end of this year if I wanted to. It's funny, though, because even though I've been to Florida more times than I can count, as well as traveled to Chicago and Boston before, I haven't been able to visit the closest city to my home (not including Jersey City or Newark) until recently.
Philadelphia has always been a place I've been meaning to go to but never have been. With it only being eighty miles from Manhattan and having one of my best friends go to school there for the past two years, I figured finally making my way there should happen sometime soon. So when two of my other friends wants to visit a Marvel exhibit at The Franklin Institute, I made absolute sure that I could actually go. Even though I was only there for five hours total, I made some fast observations, from interesting to surprising ones, about this new place thanks to my keen city knowledge.
If you're a Philly native, please enjoy the blunt thoughts from a Jersey girl's perspective; and if you're not, take these observations into consideration when you make your way to visiting the Birthplace of Independence.

 It's very different from NYC...
I knew no city could compare to mine, but I really thought it would resemble New York just a little. Besides some of the skyscrapers, Philly has wide sidewalks and streets, as well as many park areas to enjoy great weather!
... but the same rules apply for avoiding creepy strangers.
Every city has their own breed of people: some nice and others not so much. As my friends and I thought we were being followed for three blocks and then a man tried to flirt with one of my friends, I've realized that the lesson of bewaring strangers is never truer than when you visit a new city.
 You're more exposed on the street than you think.
As I stated before, Philly's streets and sidewalks are much larger than the ones of The Big Apple. This definitely makes for less stress, but it also made me realize you're way more vulnerable for those creepy strangers to notice you. (Can you tell I watch way too many crime shows?)
 There is SO much history everywhere...
I always knew Philly held a ton of American history (from school and the "Hamilton" soundtrack), but I didn't realize just how much there is until I actually got there. From the architecture and statues, to the museums and monuments, Philly has a lot to offer locals and tourists alike. (My friends and I also saw the famous Liberty Bell from peering into the window of its home while a guided tour surrounded it- just a small hack for you if you visit.)
... that even a fictional American hero garners the most tourists.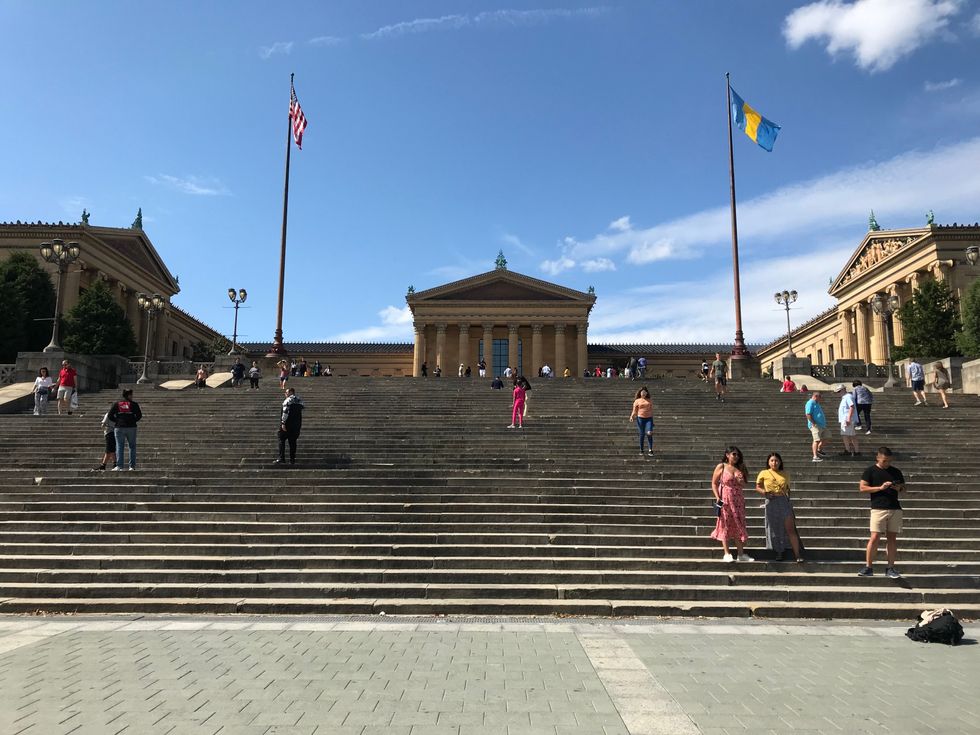 Francesca DiPisa
Since both my parents are huge Rocky fans, I could not pass up the opportunity to run up the stairs of the Philadelphia Museum of Art and see the statue created for the fictional character. I even discovered that the soles of his converse are paved in the ground with his name at the top of the stairs. As a full-blooded Italian-American myself, I can't deny that I felt a little fulfilled for climbing the steps.
 It takes time to explore the city.
This is a "we been knew" kind of observation, but yet again, I really didn't know just how much history consumes the city. I definitely want to go back soon to not just visit my friend but to take in all the American history that decorates its streets. I might as well be a tourist somewhere!
 It's way closer to the greater NYC area than I thought.
I knew Philly was pretty close to my vacationing shore town of Wildwood, but I didn't know it was such a short car ride from north Jersey. It took my friends and I an hour and a half from the time we left home to when we parked the car, but granted, it was a Sunday morning.
Not all museums offer discounted tickets for college students.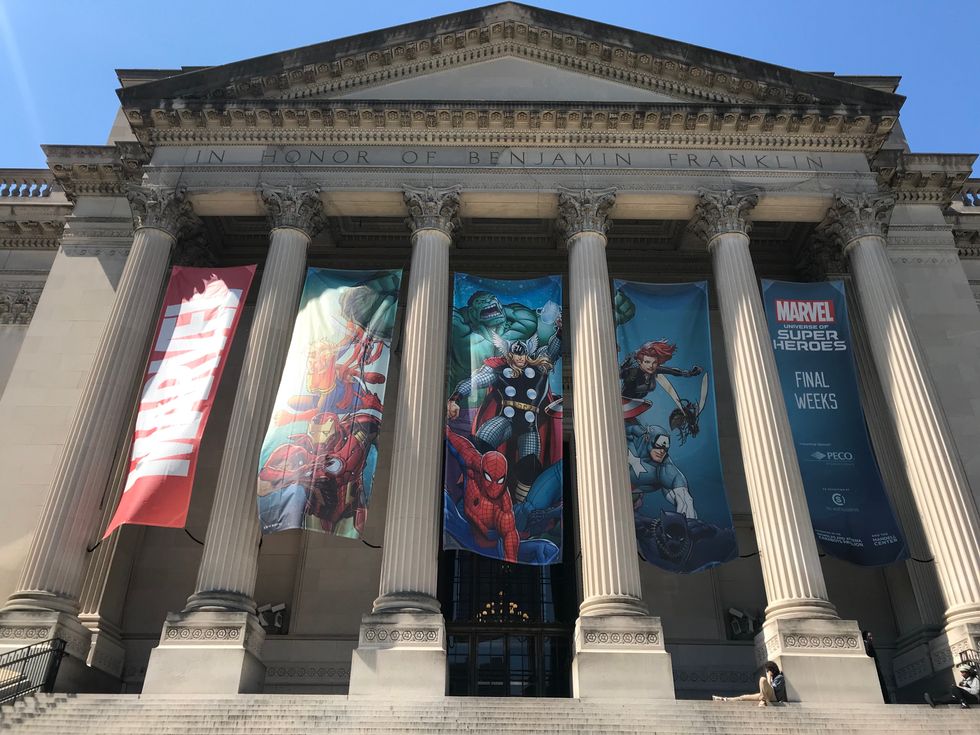 Francesca DiPisa
I don't know if it was because the limited-time exhibit exclusively did not offer a discount, but it seems there isn't one at all for generic tickets to The Franklin Institute. This was a real bummer for my friends and I, but the prices weren't too bad for the awesome exhibit we got to experience.
 Their Wawa is the nicest I've ever been to, not to mention it's HUGE.
Right before my friends and I decided to leave, we stopped at the nearest Wawa for snacks and drinks. It was by far the biggest and nicest Wawa I've ever been in, and it was pretty clean. It honestly reminded of the dining halls/cafeterias in the Walt Disney World hotels as to how it's structured; I was pretty impressed, as you can tell.
I would NOT have appreciated Philly as much if I visited when I was younger.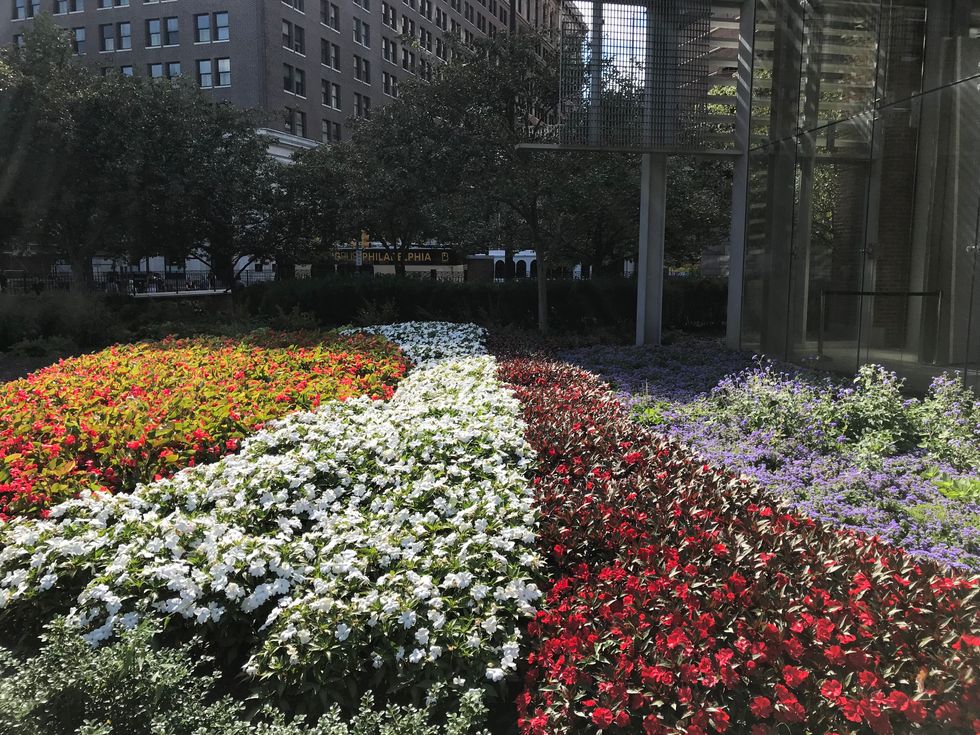 Francesca DiPisa
I'm honestly pretty happy I haven't visited Philly until now because I definitely would've found it boring if I was younger. Since it does have so much history and great architecture, I appreciate those things now that I'm older and more ~studious~.

 There's surprisingly a lot of parking (or maybe it's because it was a Sunday).
Between the parking deck and street parking, there seemed to be a lot of space to find a spot. Obviously, it's probably cheaper and better overall to just take the train or bus, but having actual space for street parking is something an NYC native does not take for granted.
 I probably should've tried a Philly Cheesesteak instead of just having Shake Shack...
Along with never visiting Philly before, I have never tried a proper Philly Cheesesteak. My friends decided on Shake Shack for lunch, but it didn't even hit me until now that we forgot to get cheesesteaks for lunch instead. Well, gives me another reason to go back soon!