By the time you read this article, Grand Canyon University will be in week 8. Week 8 just so happens to be the half way mark to the end of the semester. Heck, week 8 marks half way until we are done with school! Yippee! However, that also means that midterms are here and most of us probably still need to study for those (me included).
I feel like each week I have had a different outlook on the semester and I have noticed that the outlook is slowly going in a downward spiral. Do you feel it too? Maybe each week I just grow more and more tired. Maybe I'm just slowly giving up! Either way, after watching, I definitely feel like the show "The Big Bang Theory" is the perfect way to show the outlooks of each week.
Week 1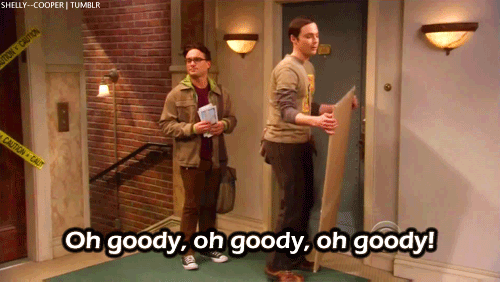 The semester finally started and you're excited to see your friends again after the long Christmas break. You're on time for all your classes and no one sat in your unassigned assigned seat. Woo!
Week 2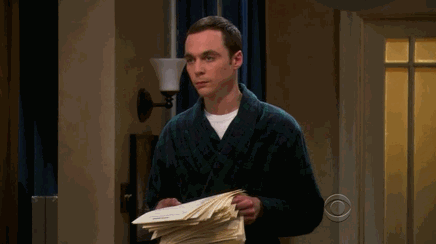 However, your excitement quickly wears off because your professor has already talked about a 3,000 word paper on Neurofibromatosis (yes, that is my actual paper topic) and you are like "seriously? It's the second week of school". #CollegeLife
On top of this, you're suddenly so busy with school that you don't seem to have any "me time". What happened??
Week 3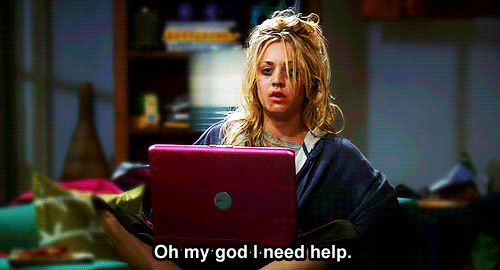 You have come to the conclusion that maybe you need to ask for help. You have been sitting in class nodding like you understand, participating like you understand, but in reality, you have no idea what a chiral center is or why are we spinning molecules clockwise and calling it an "R Configuration"? I guess the world may never know.
Week 4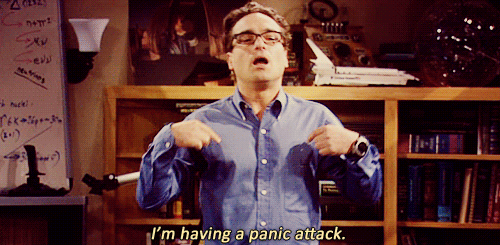 You've had some quizzes/exams by this point and your grades are probably not in the best shape because it's so early in the semester that there is literally nothing in the grade book but 10 points for participation. Now, is when you probably start to worry, call your parents crying, or debate on even getting out of bed for the 7 a.m. you are already failing. Basically, you're panicking.
Week 5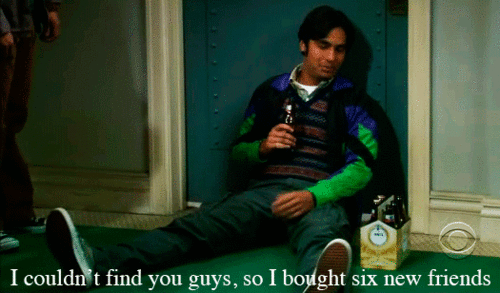 Your friends are either a different major than you or are passing their classes so they don't really understand why you are so stressed. Your Student Service Counselors don't answer your calls or emails and you're left wondering if you should just change majors to something with less science and math. When there is no one to help you, who do you turn to? Are you going to buy six new friends? Definitely debatable.
Week 6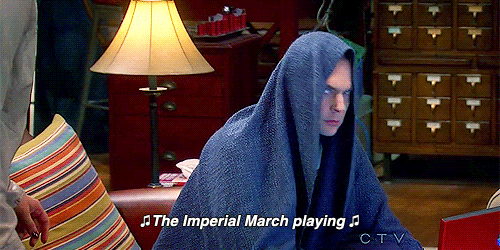 And here is it. The deep, dark abyss that you tell yourself at the beginning of the semester you weren't going to fall into. Yet, you somehow manage to fall into it anyway because that's how college is and now you feel like Darth Vader; you have crossed over to the Dark Side and there are no cookies - only bad grades and loneliness. If only lightsabers were real so you could threaten professors for A's (I'M JUST KIDDING. DON'T DO THAT).
Week 7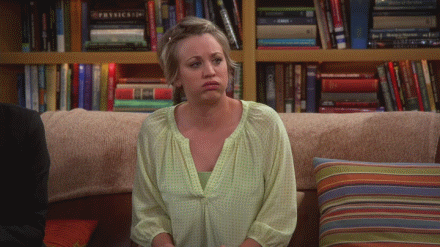 Okay, so you are feeling somewhat better. Definitely out of that abyss but you still question why you are going through with school at all. "Do I really want to be a doctor?" "Is all this college really worth it?" "I feel like strippers would make more money anyway. . . I can do that?"
You are literally facepalming yourself because you chose to go to college but ultimately you know it's worth it so you're left with the feeling of "ugh". Now, to start preparing for midterms. Ugh.
However, after midterms, you could definitely be feeling like this: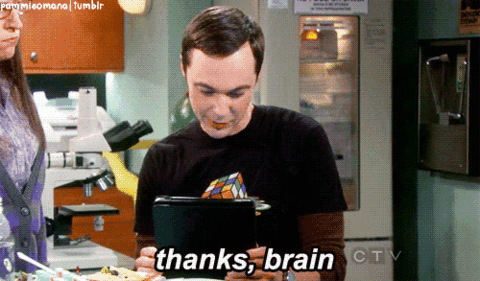 Or like this: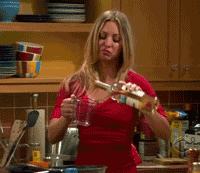 Either way, the good news is that we are half way done! For those of you who are taking midterms during this week, good luck!