"The Big Bang Theory" always provides a good laugh and accurately describes college and all the craziness of finals! Here are just some of the best quotes from the cast that can help us describe how we feel before and after finals!
Before Finals:
1. "I'm just completely confused and alone"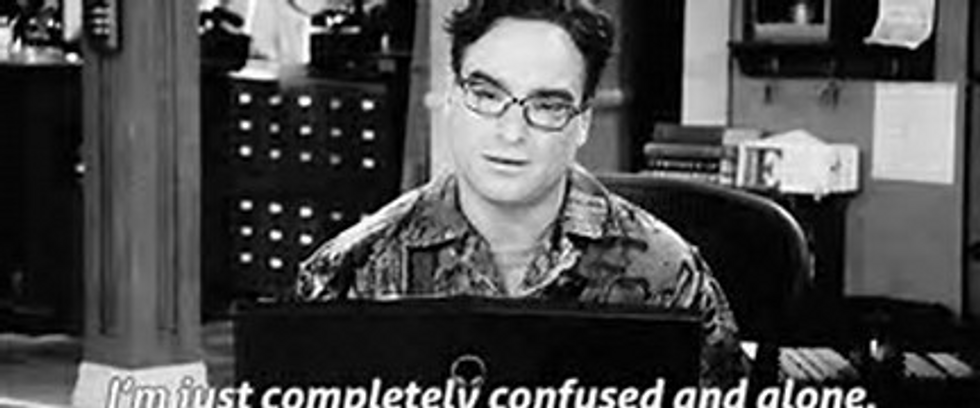 Well Leonard, me too. But don't worry you are not alone -- many of us are just as confused right now!
2. "I didn't really hit my academic stride until I cut out that time-suck known as playing outdoors"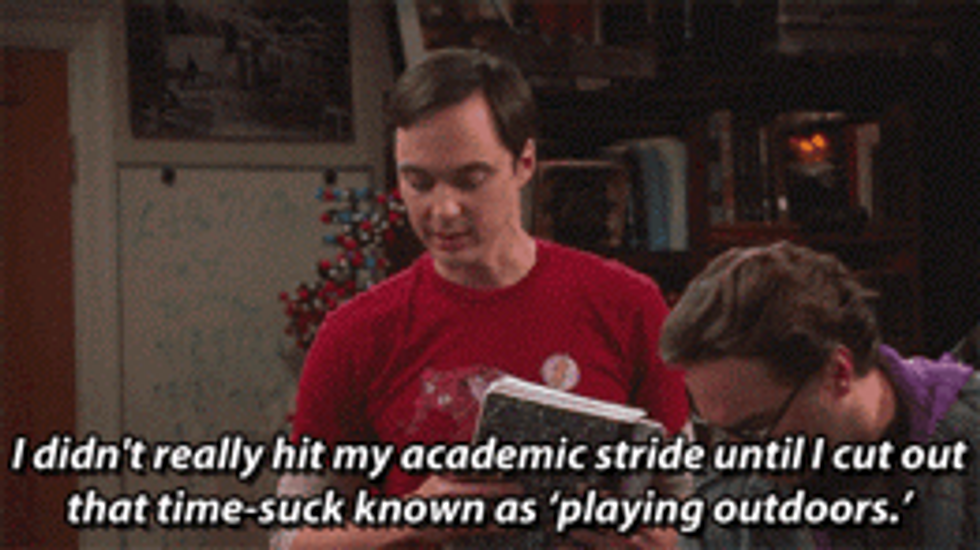 Maybe Sheldon can teach us a lesson about hitting our academic strides rather than playing outside.

3. "Not knowing is part of the fun"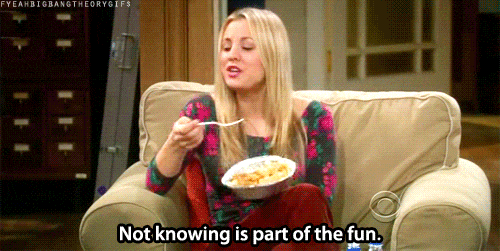 Many college students have felt this way when it comes to finals and we have no idea what we are doing! That makes it challenging and fun!
4. "Believe in magic, you muggle"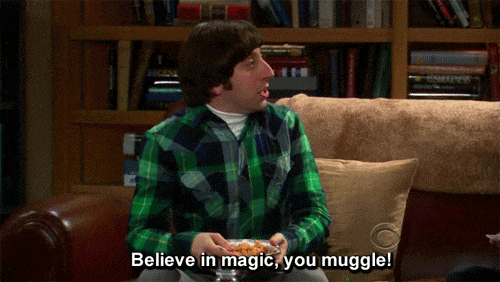 Thank you, Howard for the encouragement! We could all use a little magic during this stressful time!
5. "Let's just assume that everything you have done up to this moment is wrong"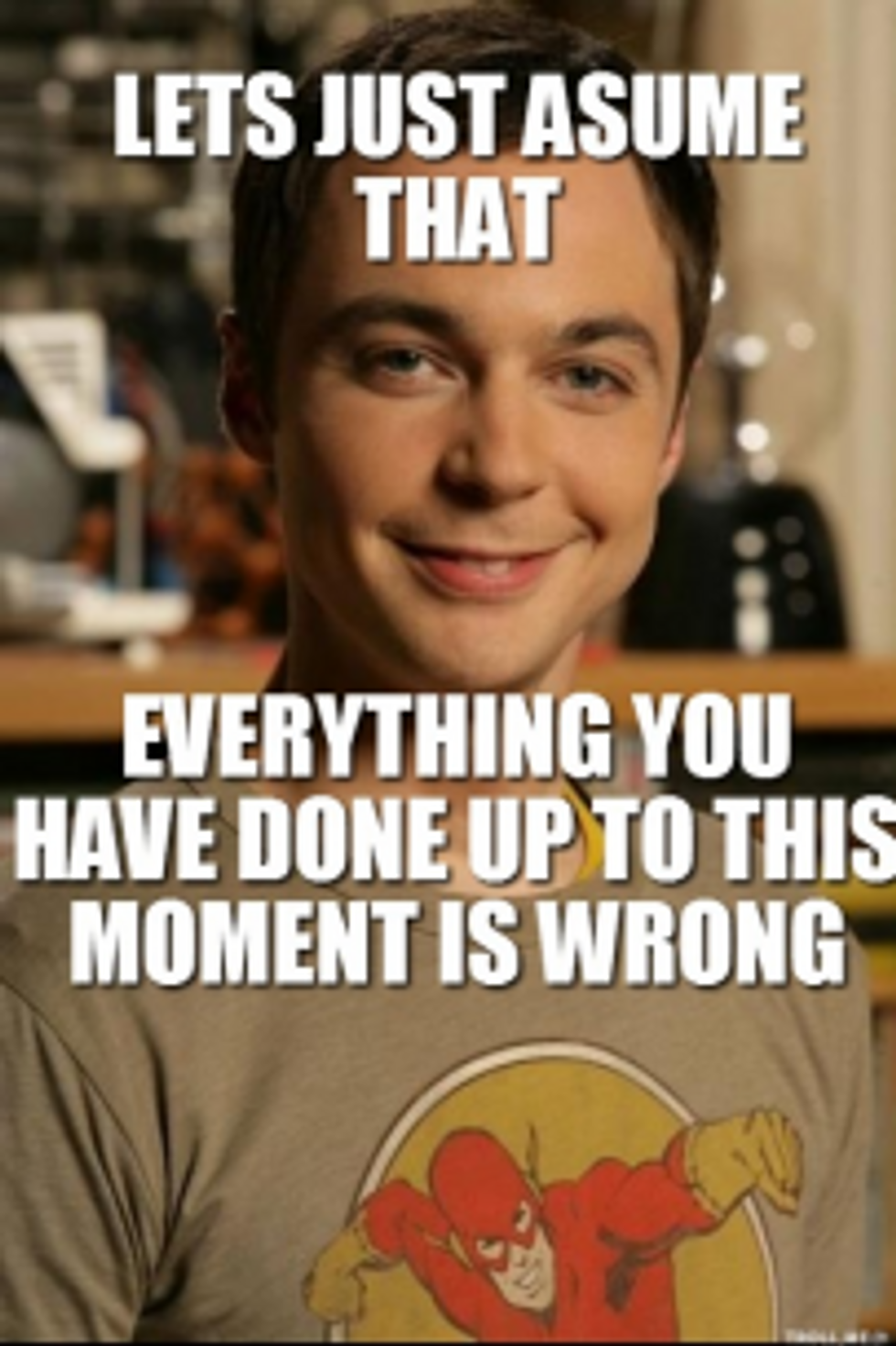 Your assumption is correct Sheldon, thank you. Now, we must all learn a whole semester's worth of knowledge in a week, good luck!
6. "I'm frustrated because I'm a failure at everything"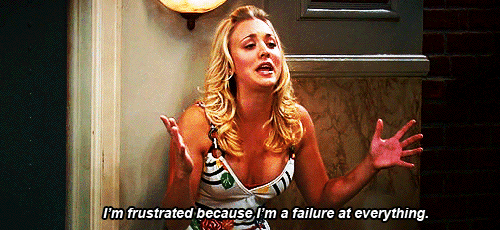 Don't worry Penny, we have all felt the same but never fear finals are almost done and we can go back to feeling great again!
7. "Oh my god I need help"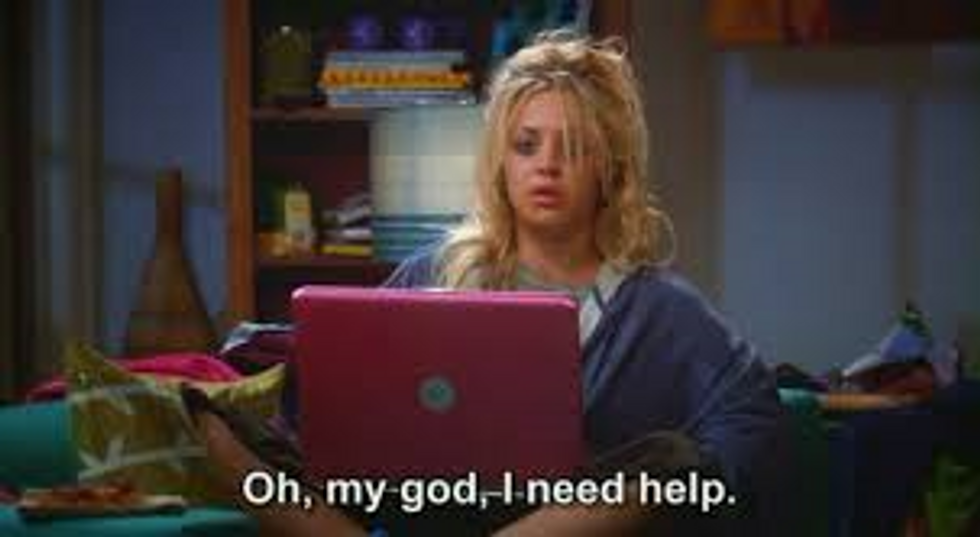 Back at it again, Penny! After spending hours upon hours studying some of us wake up feeling like this!
8. "It must be humbling to suck on so many levels"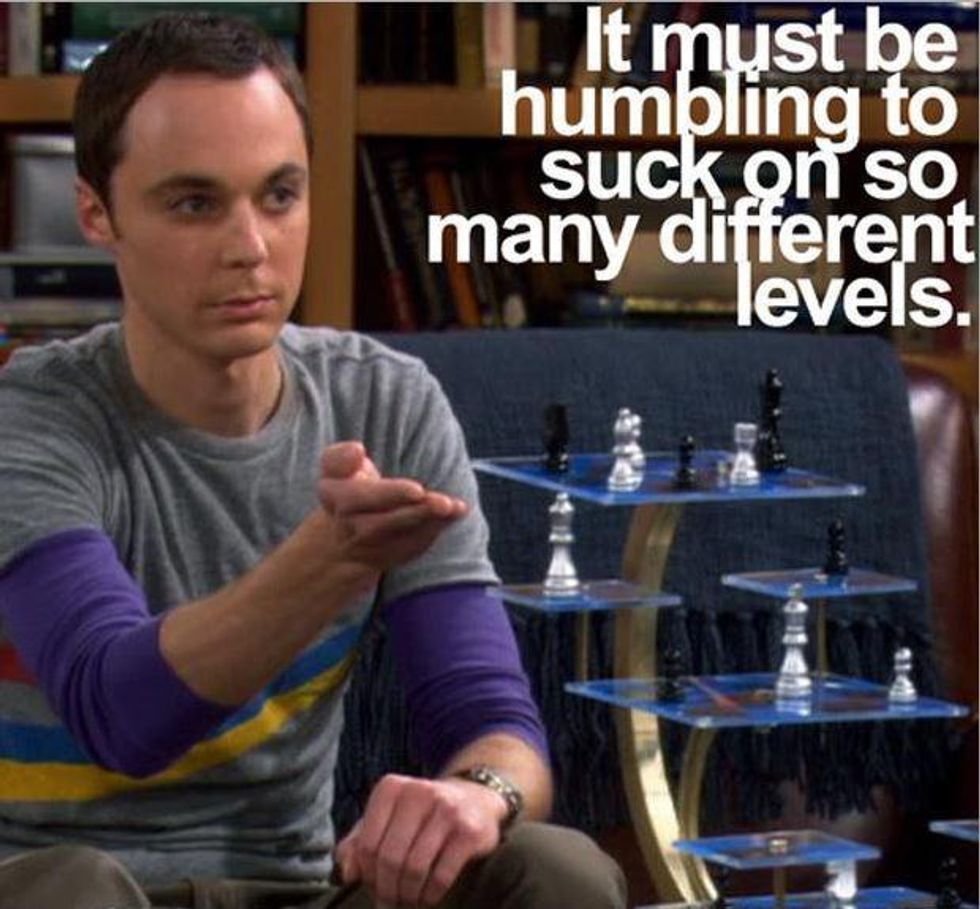 Yes, Sheldon, it is very humbling. Thank you for recognizing my skills and talents.
9. "I have to feel sorry for myself, I'm the only one who cares"
We all feel sorry for ourselves at this time but I'm pretty sure there is someone out there who cares!
10. "Who do I have in my life to watch my figure for?"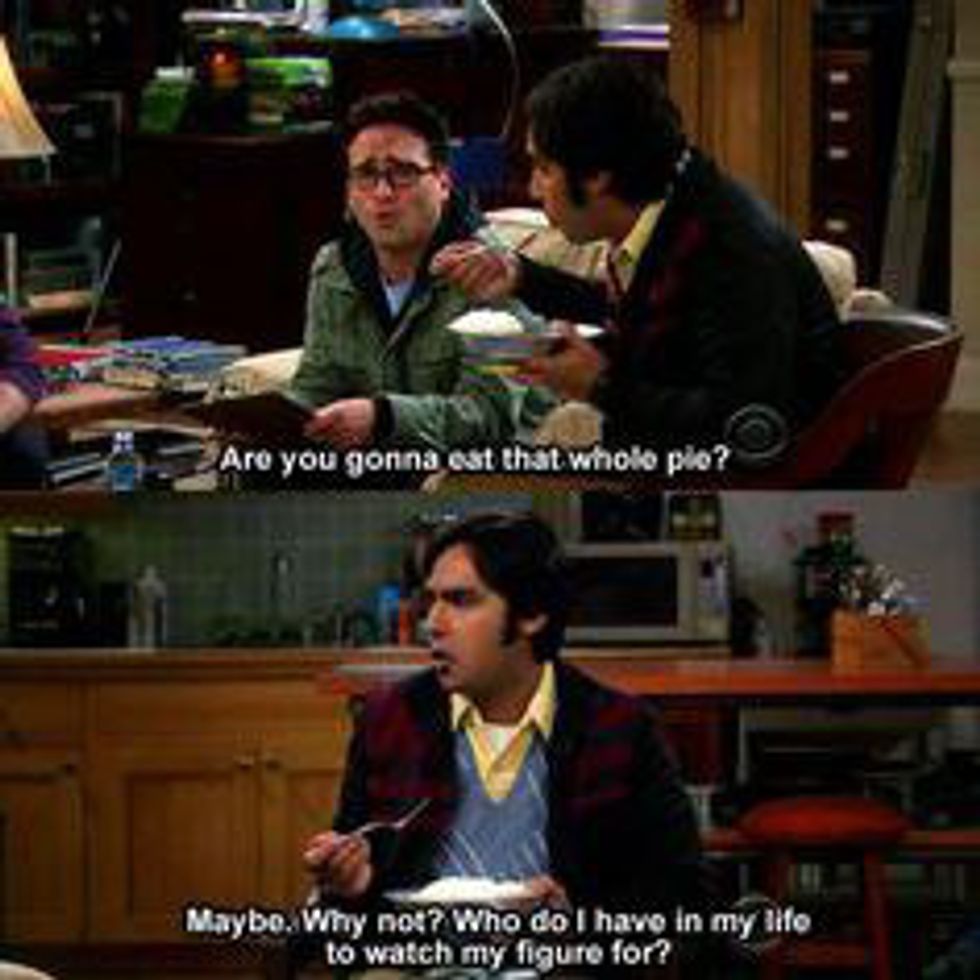 Now is the time to eat all you want to keep you fueled for studying; this includes midnight snacks and desserts!
After Finals:
11. "Question one, where are my pants?"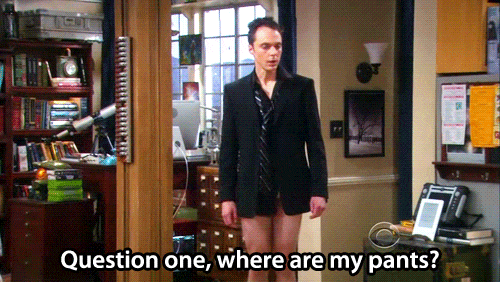 Waking up the day after finals and questioning everything because it felt like such a blur and who knows maybe you might be losing your pants as well after celebrating!
12. "Thanks, brain"
A simple, yet important, quote from Sheldon. Remember to thank your brain for all the hard work it has done cramming in information the past two weeks!
13. "Break out the Red Bull, it's time to rock Mario old school"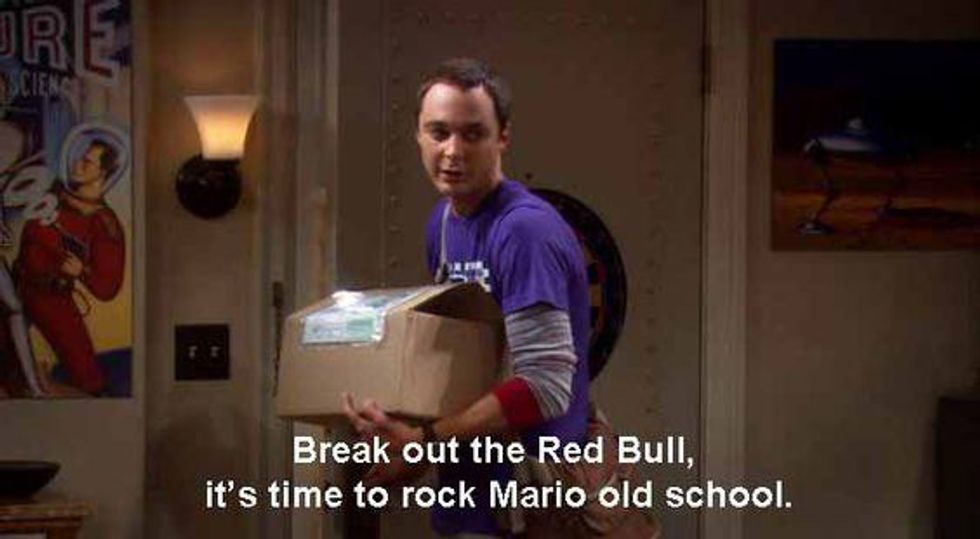 You heard him, folks! Time to play some Mario Kart and relax with all your friends!
14. "Bazinga"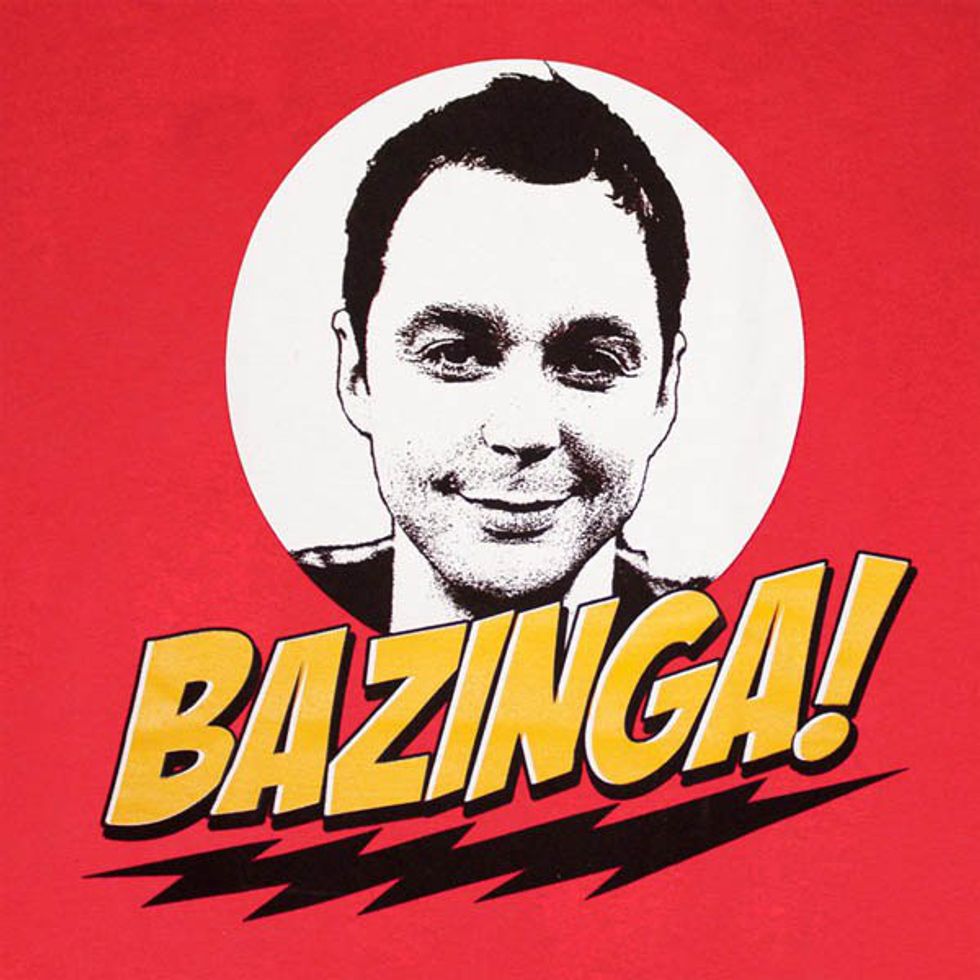 After killing your finals and getting ready to go back home we all have earned the right to bazinga our way out of school and have happy holidays!