Every year, I review dozens of movies, but only the best and the worst make the cut for a published article. On November the 1st, I consider the new year for cinema to begin because that is the time when the Academy of Motion Picture Arts and Sciences (AMPAS) stops accepting nominees and votes for the Oscars. I then compile a list of movies (Fifteen, to be exact) and list off the best, and worst movies of the year. Any film released from 10/31/2015-11/1/2016 is eligible to make the list. The lists are ranked. Without any further ado, let us see which movies were the worst this year had to offer.
THE WORST FILMS OF 2016
5. The Huntsman: Winter's War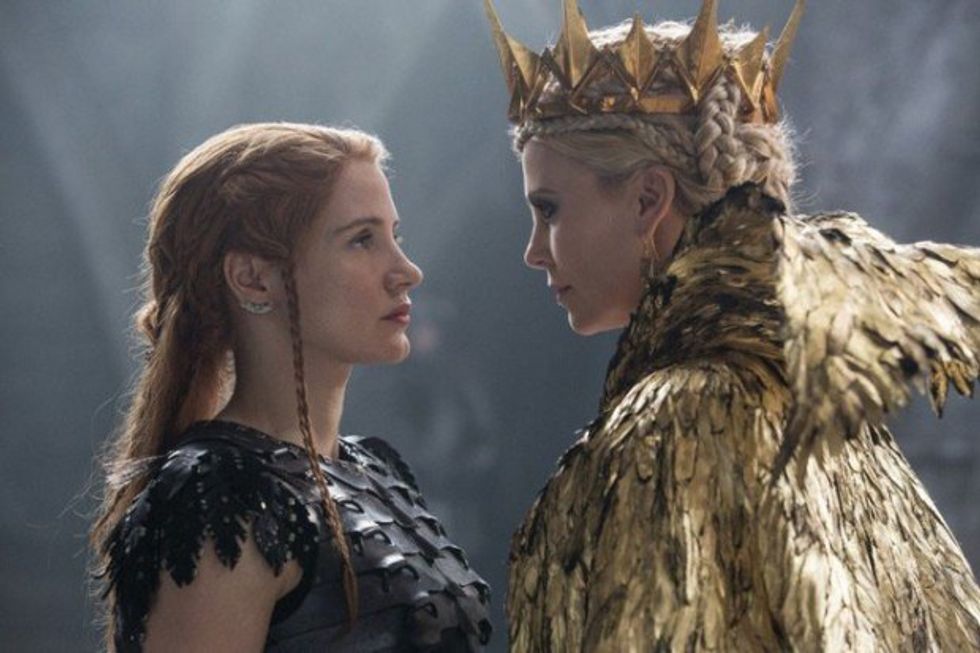 The Evil Queen Ravenna (Charlize Theron) confronts the archer (Jessica Chastain)
Chris Hemsworth, Charlize Theron, and Emily Blunt could have made a film that dazzled my senses and wowed me. But even their superb acting and excellent special effects wasn't enough to make up for the boring plot, horrendous format, and disappointingly small screen time for Theron, who was the, may I say, fairest of them all. I gave it a score of 17%
4. Dirty Grandpa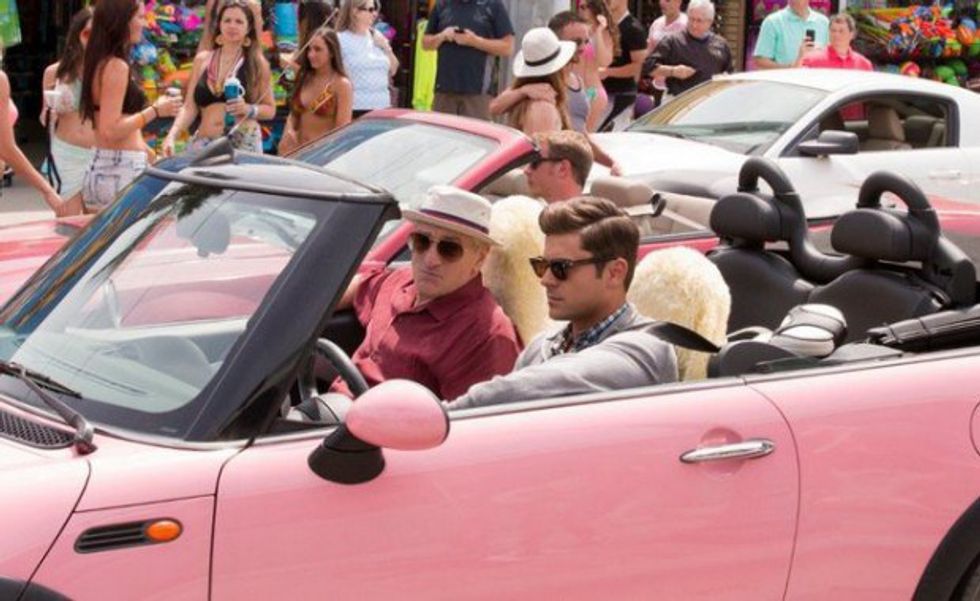 The film proves that Zac Efron has no talent, and was a sad excuse for cinema.
I have nothing good to say about this film at all. It was an unfunny, horribly produced, gimmick. The target audience might have just been middle-school boys. Zac Efron acted terribly, once again. And Robert De Niro disappointed us all with his filthy persona. I gave it a score of 14%
3. Batman Versus Superman: Dawn of Justice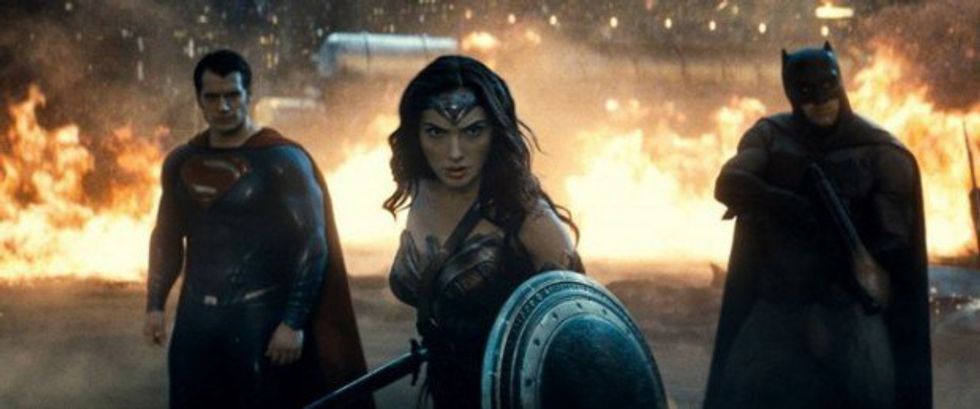 The hype dies as fast as Superman. This lengthy disappointment seared my eyes.
The hype and excitement that infected me came to a blistering halt when I saw this poorly directed, effects-driven, lengthy-as-hell excuse for a crossover movie. I have never been so disappointed in a film before. The movie's premise was powerful, but somehow along the way, wasted away the talents of the actors, making the duo seem less iconic, and more of a bore. I gave it a score of 12%.
2. Independence Day: Resurgence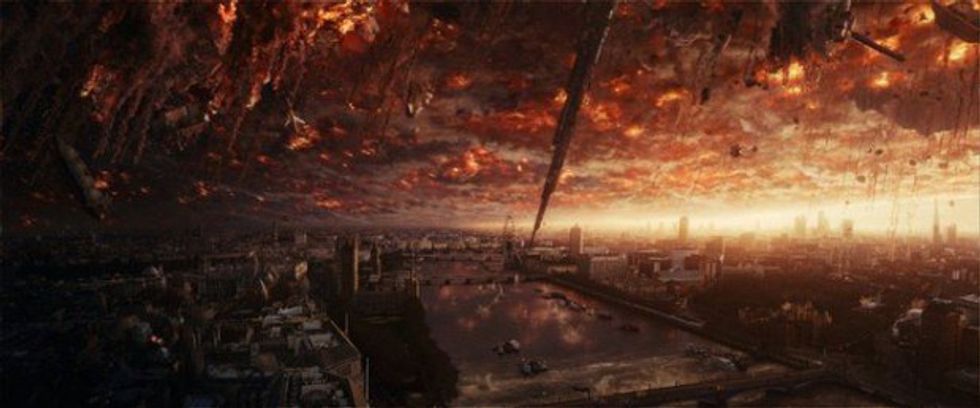 Nope, nope, nope.
All I have to say is, "Nope". The acting sucked. The premise was lame. The direction was awful. And the special effects were subpar. It was a hodgepodge of ridiculously bad acting and direction and I can say, honestly, whoever watches this movie will not like it. I gave it a score of
10%.
1. God's Not Dead 2 - The Worst Film Of 2016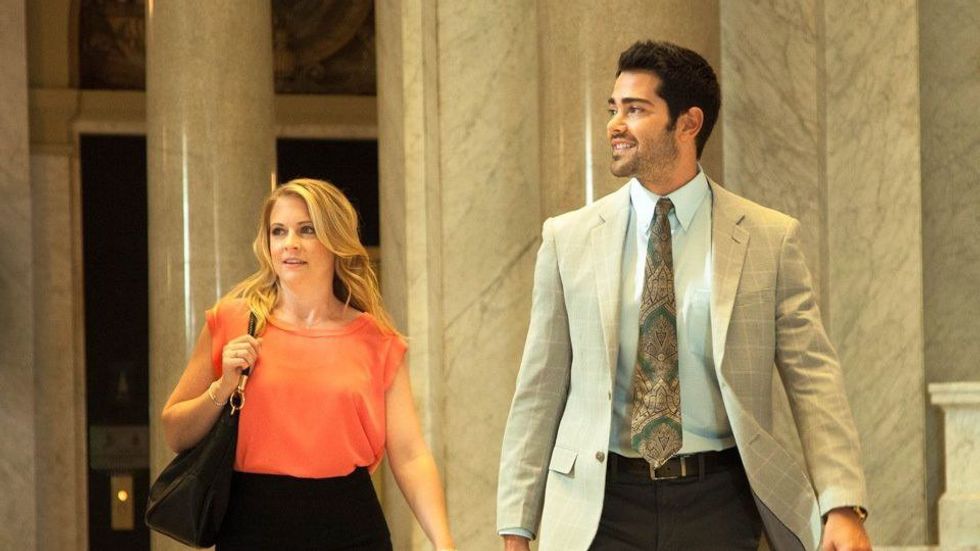 This cinematic atrocity may give born-again Christians holy-boners, but this critic says no.
What is it about Christian movies that make us all want to kill ourselves in the theater? God's Not Dead 2 is a lethal mix of horrid acting, and humiliates evangelicals on so many levels. Why would a filmmaker take every negative stereotype of a born-again Christian and package it into a film that lacks substance, even mildly good acting, or even a bit of excitement. The target audience for this ham-fisted, horrid excuse for a movie is the Westboro Baptist Church and other crazed evangelicals looking for a good porno to masturbate to. I gave it a score of 5% making it the worst film of 2016.
THE 10 BEST FILMS OF 2016, RANKED
*A note about "ties", in this list, like many, there are several ties in the top tier rankings. If there is a tie, the ranking of the film becomes the same as the one before it. They are equally credited as the lowest number possible (I.e, Iron Man scored 89% and E.T. scored 89%, so they are both No. 5 in that list)
10. Captain America: Civil War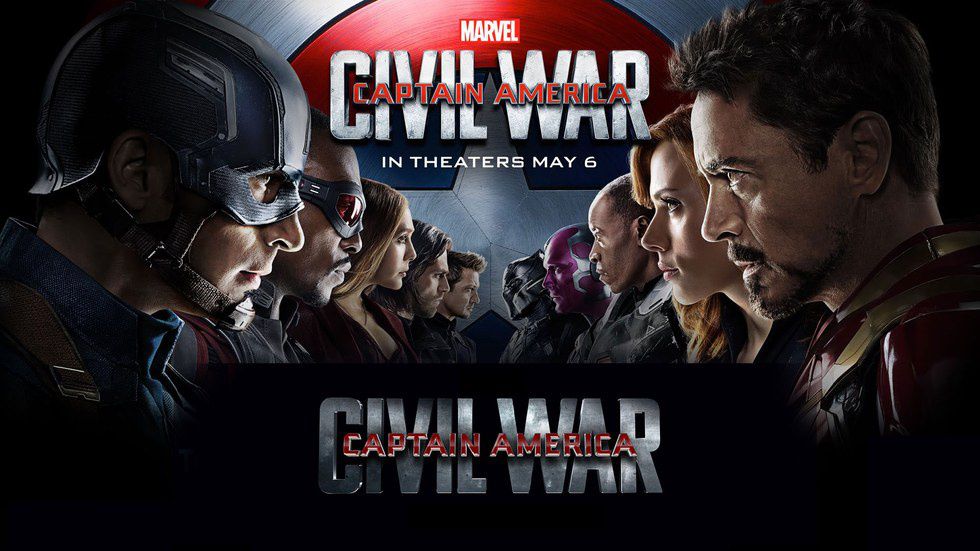 Although I personally like DC better, Captain America: Civil War solidified my respect for Marvel's ability to take a bunch of actors, so different and talented, and make the damn thing work. From the glorious special effects, and action sequences to the plot that somehow, didn't suck, I was not only enthralled, but in awe of this film's ability to captivate and amaze. I gave it a score of 90%
9. Finding Dory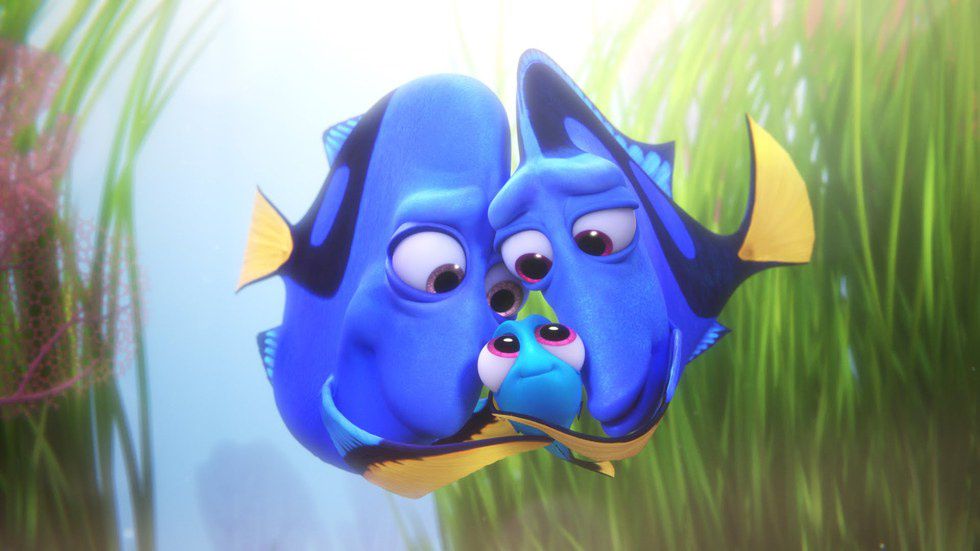 The film was not only touching, but also spoke volumes about Pixar's legacy.
The long awaited sequel to everyone's favorite little blue forgetful fish was as much as a smash as I knew it could be. Pixar has never flopped and Finding Dory was the sequel this studio is always famous for. Ellen Degeneres hits it way out of the ballpark, and the film introduces some new lovable characters that have instantly become classic. I was impressed, dazzled, and touched by this underwater delight. I gave it a score of 94%
8. The Jungle Book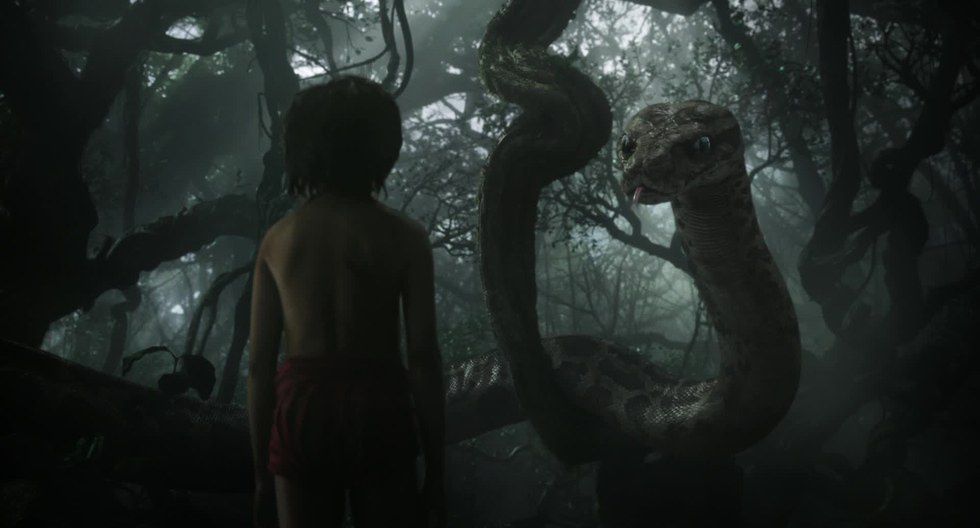 Kaa (Scarlett Johansson) confronts Mowgli.
Disney reimagined the Jungle Book in a way I could not even fathom. The classic story takes on a whole new life as we travel deep into the jungle and relive this fantastic adventure all over. Scarlett Johansson blew me away with her ability to be as sultry and deceptive as the snake, Kaa. Two thumbs way up for this film that seemed to not only breath new life into the tale that captivated us so many years ago, but also managed to bring us into a whole new world for a new generation. I gave it a score of 95%
7. Star Wars Episode VII: The Force Awakens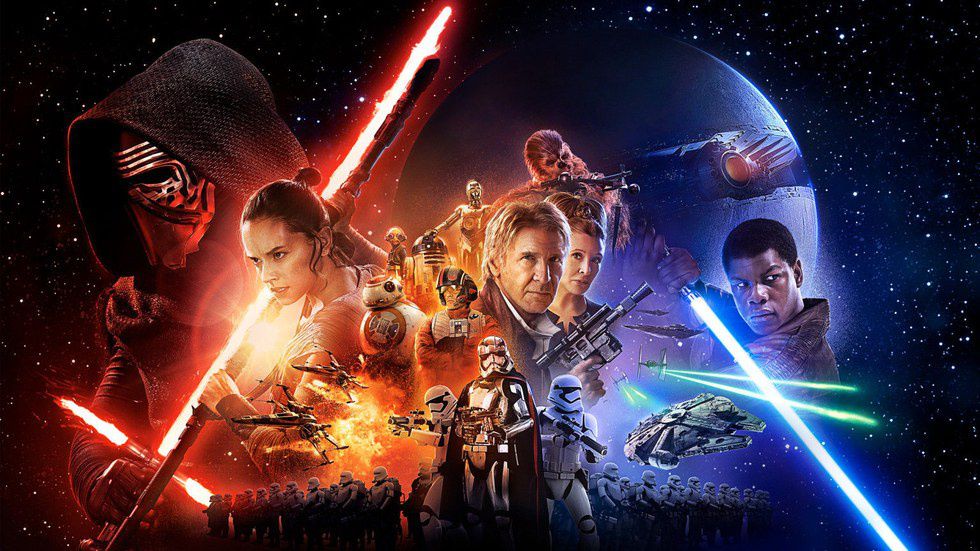 Yet another iconic poster for yet another iconic addition to the beloved space opera.
The seventh installment of the iconic space opera managed to outdo it's predecessor's on pretty much everything from acting to special effects. But what is even more impressive is the film's ability to blend the old and the new, introducing the series to a younger audience, while not abandoning those little touches and special characters we as adults grew to love and cherish. It barely made the cut for the top ten movies for 2016, but it surely deserves a place next to all it's classic predecessors. I gave it a score of 96%.
6. Kubo and the Two Strings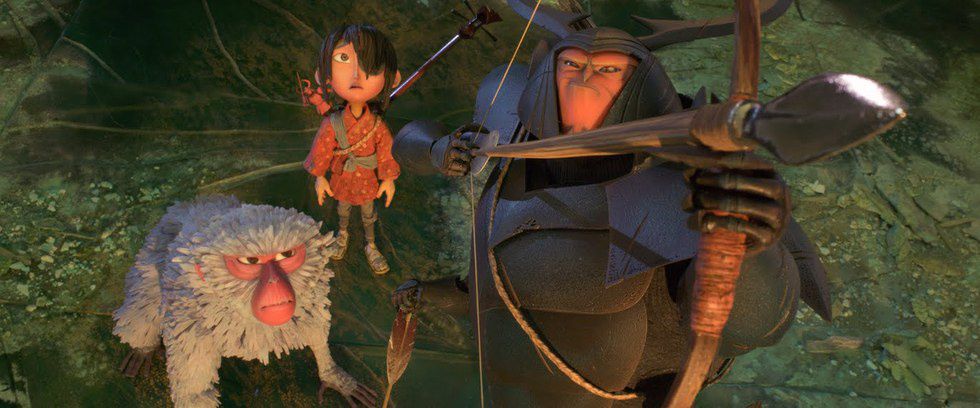 This film mixed art and cinema perfectly.
For a film that wasn't designed to be a major hit, Kubo and The Two Strings blew me out of my seat for two reasons: One, the acting was beyond high quality, it was legendary; and two, the film had such an artistic quality that made me almost cry. The magic this film had embedded within it's script and premise comes out full force, forming not only a heartwarming tale, but a high quality film that rivals Disney's legendary line of animated classics. I gave it a score of 97%.
5. Zootopia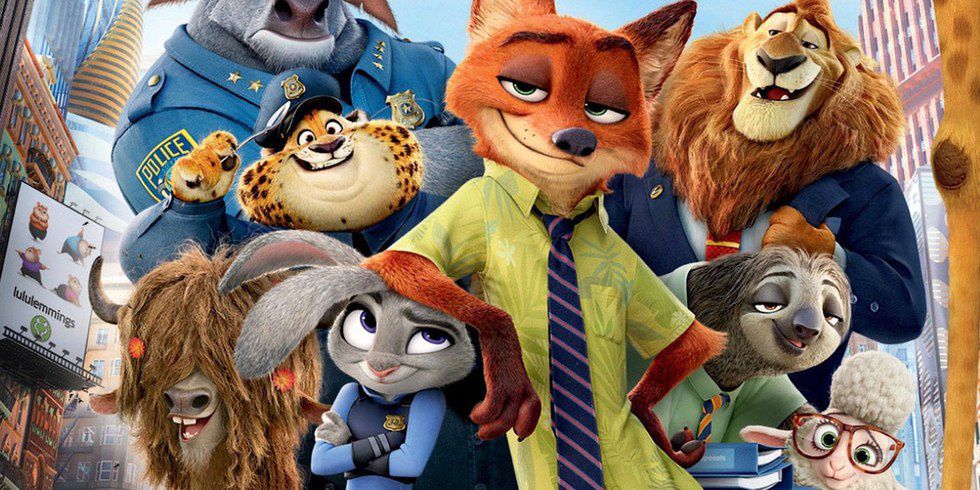 The lovable characters line up for the poster.
Zootopia is the Disney movie that streamlines a heartwarming story into a hilarious, fun-filled adventure for everyone. From the brilliant world they have engineered to rival JK Rowling's Wizarding World of Harry Potter, to the silly song, and the memorable characters, this is the Disney film we have all come to love but with a cold hard injection of foreshadowing: the consequence of divisiveness that runs rampant in today's society. The surprisingly philosophical film pulled at my heartstrings and smashed my funny bone to bits. I gave it a score of 98%
4. Hell Or High Water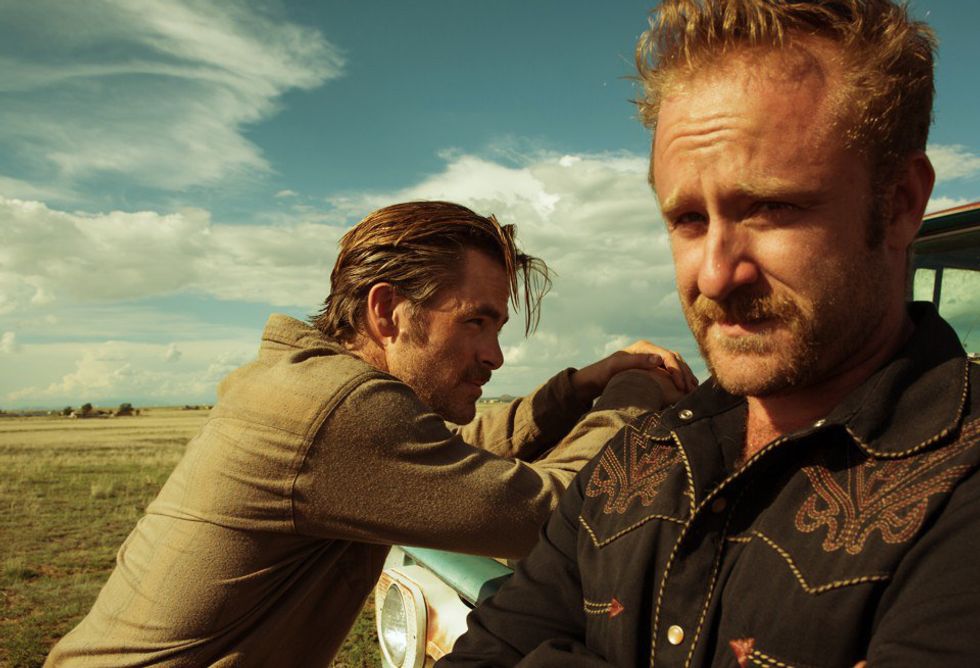 The scummy brothers in this film, actually pull at your heartstrings.
Hell or High Water better win an Oscar. The acting and premise of the story is too much for one critic to describe. What makes this movie great, is that it's raw, emotional plot mixed with superb direction and wild west vibe avoid a shooter genre, and grabs the moviegoer by the throat with a wrenching tale of two wretches who make it. This isn't your ordinary western, it's so much better in every conceivable way. I gave it a score of 98%
3. Love and Friendship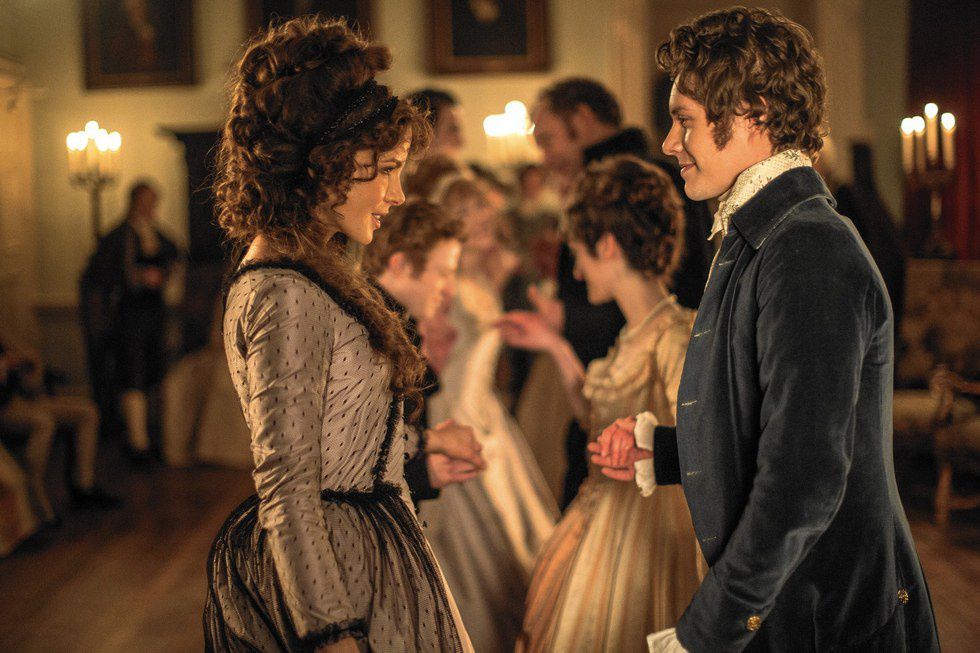 This Austen film adaptation doesn't fail to keep the viewer enthralled.
I am a huge Jane Austen fan, so when I heard they were going to make another movie based off of her books, I screamed. The film, Love and Friendship is a soft, yet powerful film that puts a very Austenian twist on a classic anti-love story. Combine that with the excellent acting and beautiful costume design, the movie makes you laugh, cry, and grit your teeth in only the way a Jane Austen film adaptation can. I gave it a score of 98%.
2. The Hunt for The Wilderpeople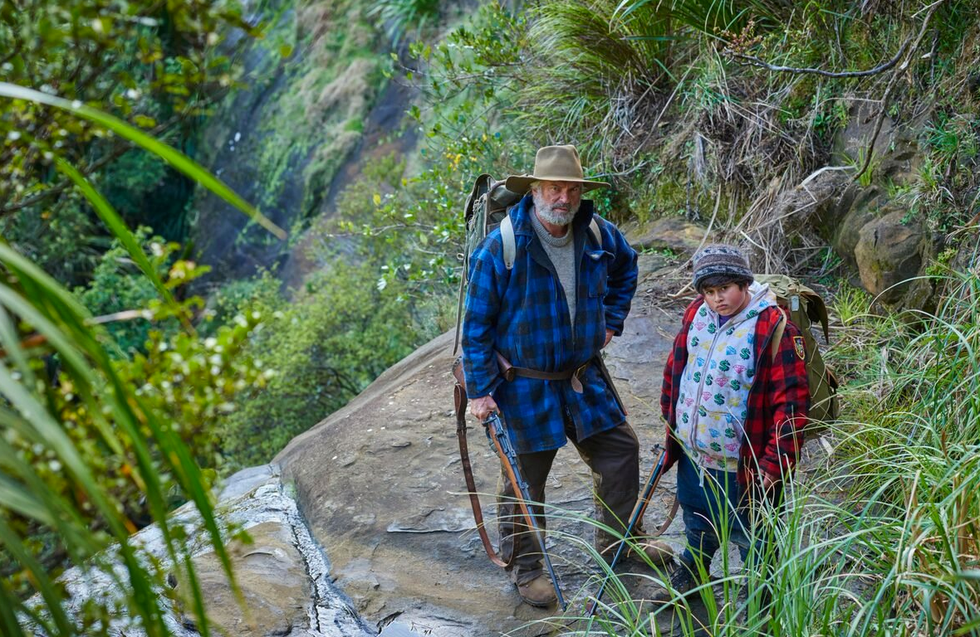 Dark undertones and a funny oddball of a film make this a must see.
The Hunt for The Wilderpeople was poignant but odd. Happy, but dark. Rational, yet offbeat. It was the anti-movie. The surprise star. That major motion picture that played like an indie film that didn't suck. I was awestruck by the moving, deep message and sideswiped by the Burton-esque storyline with darker undertones. It was a Picasso, yet painted by Rembrandt. The film was a room full of mirrors, and I enjoyed every last part of it. The thing about this film is, it truly deserves an Oscar, but at the same time, it deserves something more. I gave it a score of 98%.
1. Moonlight - The Best Film of 2016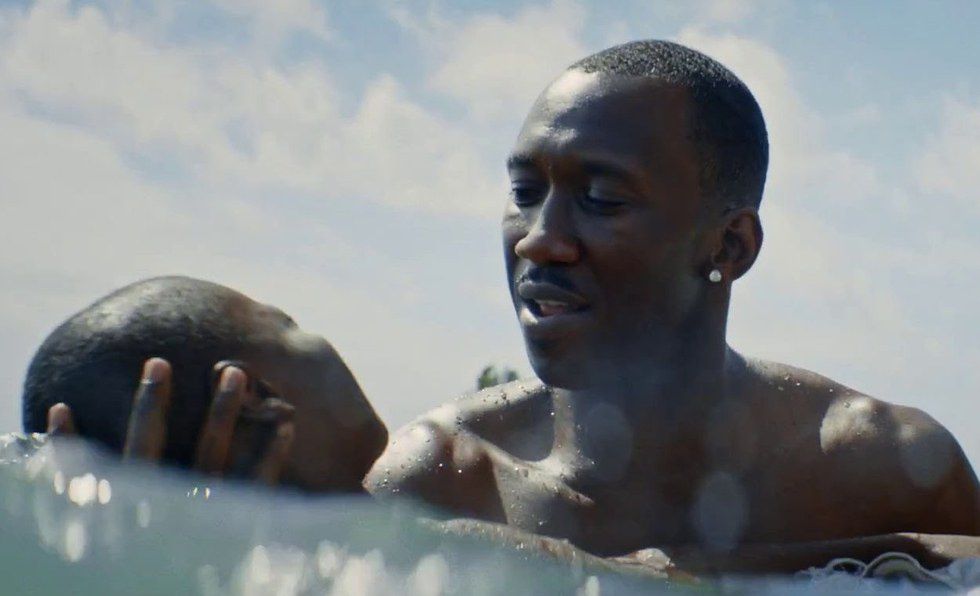 This film deserves Oscars and above all, our attention.
I have never given a score of 100% to any film. Not the Wizard of Oz, not Mr. Smith Goes To Washington, not any of those films. Because to earn a a score like that, the film has to be flawless, modern, ahead of its time, important, and deeply moving, while also not too deep. Moonlight has earned that 100. The film is an extraordinary piece of revolutionary cinema. The acting is top-tier and the story is one of the utmost importance. But what solidifies it's position as one of the greatest films I have ever seen is the film's ability to rip you apart oh, so gently. I felt as if there was something inside of me that simply shattered. And I was left speechless because the aching color of compassion leaked out of the screen and into my heart. It shatters stereotypes and provides a storyline that'll make any critic's jaw drop. The thin veil between truth and fiction is torn in half and for that, I gave this film my first 100% making it the best film of 2016.