Father's Day is just around the corner, June 21, in case you forgot. As a person who likes to plan ahead, I've already started shopping for Father's Day. Below is a list of some ideas for dads who are stuck in quarantine for this Father's Day. All the gifts are from small business's Etsy pages so you can support small and they're all under $40 (great for someone on a budget!)
1. Personalized Whiskey Glass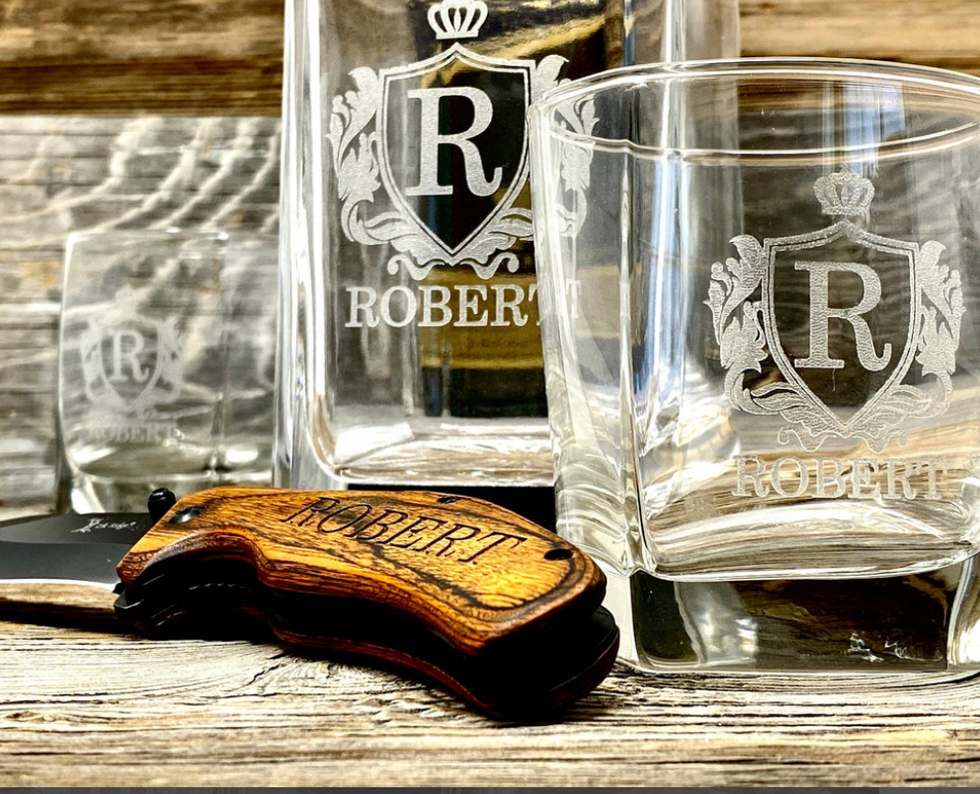 Custom Whiskey Glass with R in a crest and the name Robert underneath itHisCorner Etsy
This glass is personalized and under $20! Perfect for any whiskey (or alcohol) lover.

2. World's Greatest Farter Mug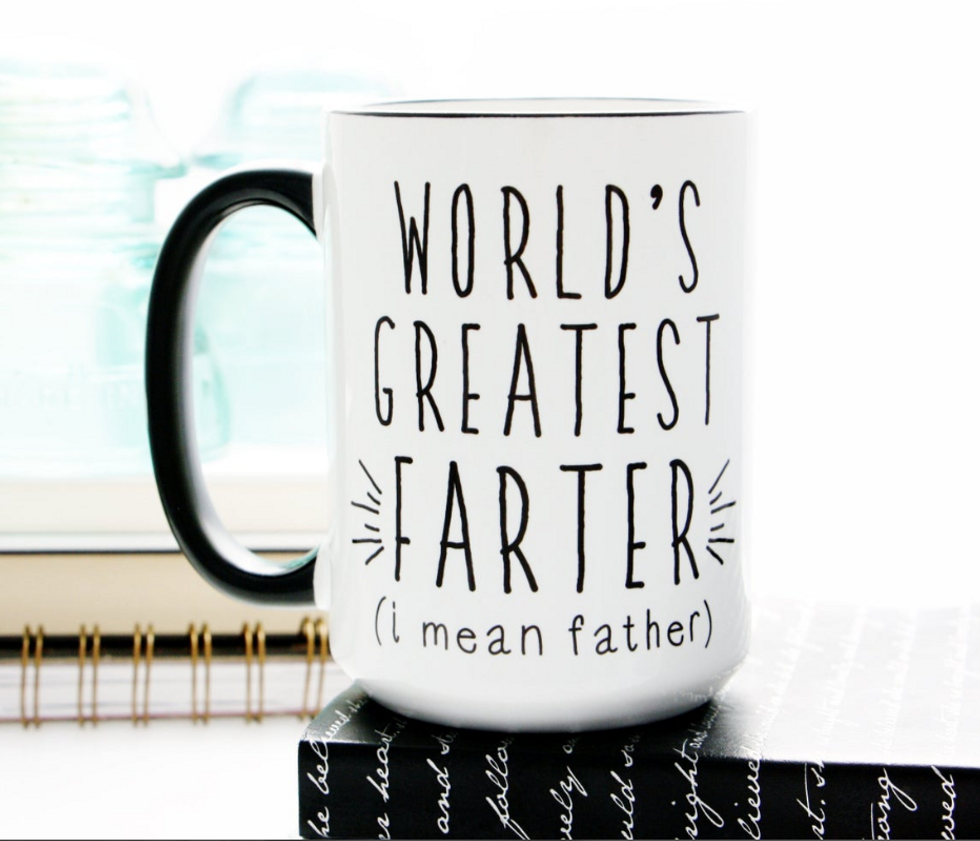 White mug with a black handle that reads "World's Greatest Farter (I mean father)"WildlyInappropriate Etsy
This funny mug is a great gift for a dad that likes dad jokes and puns. Any coffee or tea lover is sure to use this gift over and over again.

3. Daddy Penny Keychain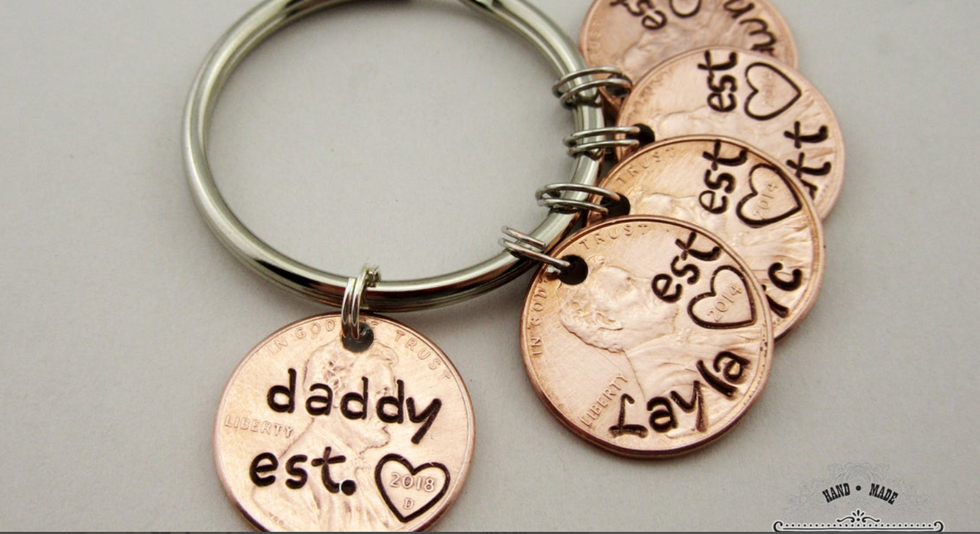 Silver Keychain with Pennies that read in black "daddy est." year on penny is in a heart then has other pennies with other names on them and different yearsChangeandCharms Etsy
This daddy keychain is one of my favorite gift ideas! It is personal and portable so any dad can add it to their keys and have a great reminder of those they love every time they see it!

4. First Father's Day Picture Frame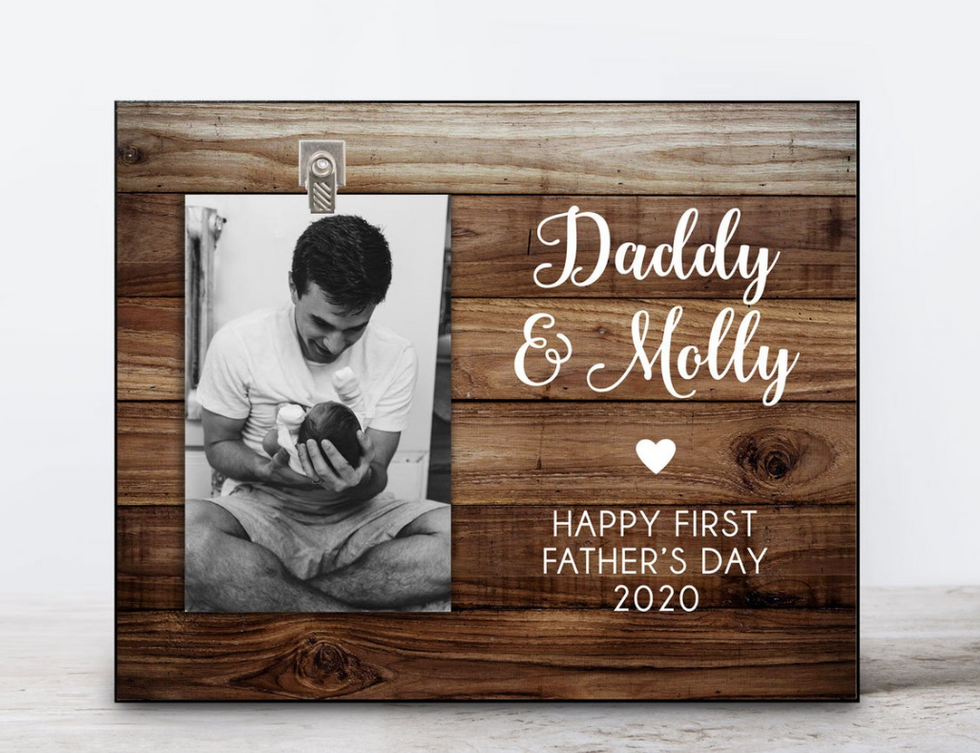 Brown wooden picture frame that reads in white cursive "Daddy & Molly" with a heart below "Happy First Father's Day 2020" underneath in white printPeachwikDecor Etsy
This stylish photo frame is the perfect keepsake to help a new dad celebrate their first year of fatherhood. The dark wood of the frame helps it fit into the decor of any room.

5. Kid's Handwriting Personalized Wallet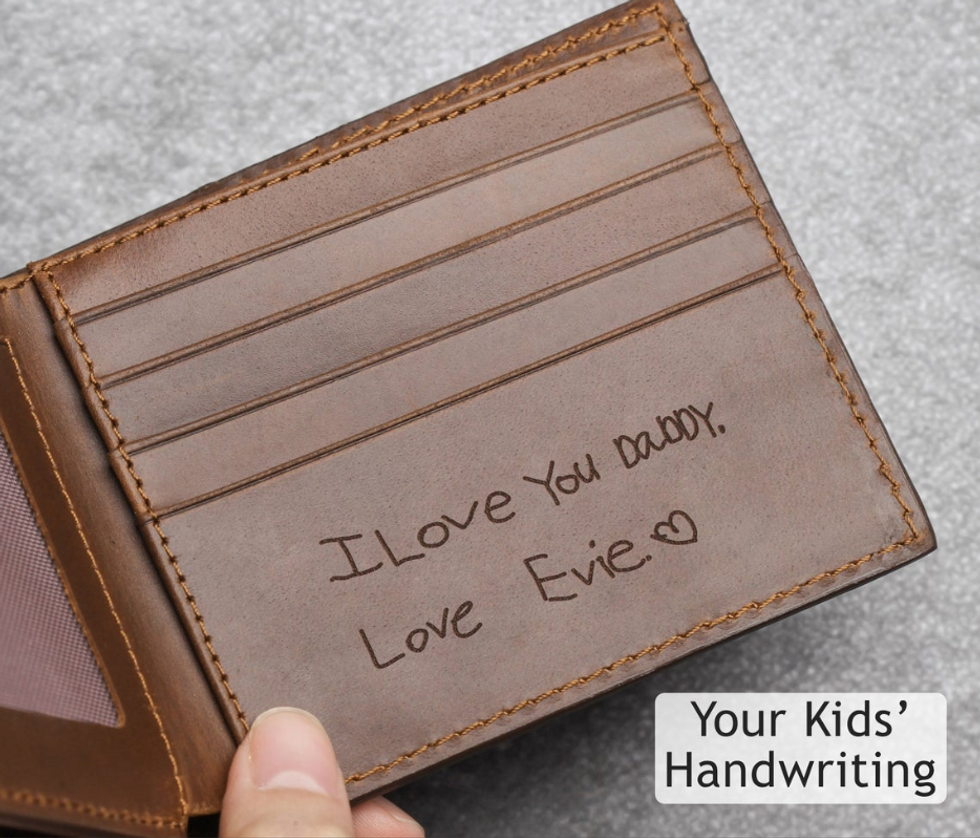 Inside of a Brown wallet that in "Your Kid's Handwriting" reads: I Love You Daddy Love Evie with a heart at the endScriptLeather Etsy
This last gift is an adorable way for a dad to carry around a reminder of their child(ren) every day. The ability to put your child's handwriting on the inside makes it so much more than a wallet.

Hope you get some inspiration from these gifts to help you find the perfect gift for your dad!