Let's talk about something we're all familiar with: Disney movies. While I understand not everyone is a fan of the common tropes within Disney, there is one I have found fascinating recently. After watching Moana, I began wondering why daughters were so concerned with winning their father's approval. While this doesn't present itself in every Disney movie, movies such as Mulan, Moana, and even Frozen share a common theme: winning the approval of their parents, specifically their fathers.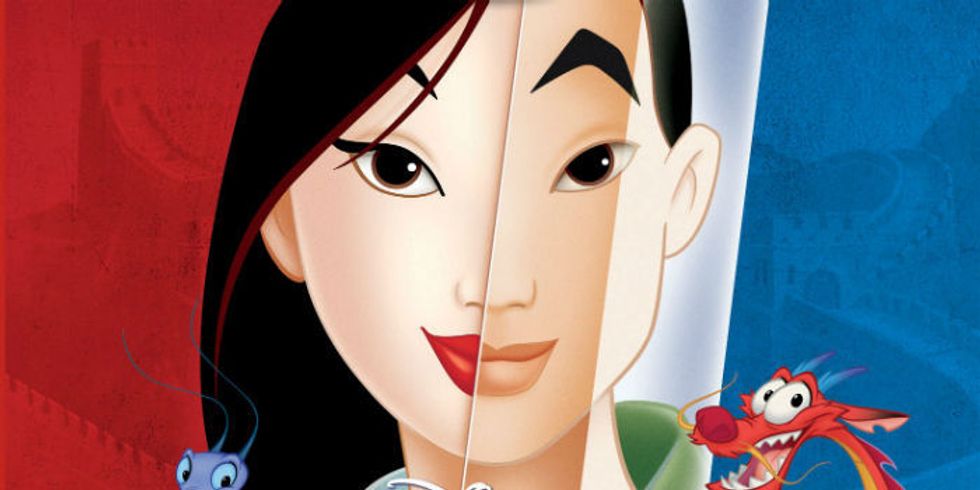 Disney's origin in Western culture may have a strong influence on how characters are created and perceived. While each film is set in a different culture and land, the characters and the scores were created by a predominantly male studio. The songs of the female protagonists are often sung alone after a confrontation with their family. In Mulan, she sings the song "Reflection" after she has failed to find a match with the matchmaker and has disgraced her family. As the lyrics go, she says, "Look at me, I will never pass for a perfect bride or a perfect daughter. Can it be I'm not meant to play this part? Now I see that if I were truly to be myself, I would break my family's heart." Mulan's role in her family is in a constant state of flux. Her role as daughter fails to meet expectations and does not bring honor to her family, but she longs to protect her family even going so far as disguising herself as a man to take her father's place in the army. Chang's song "I'll Make a Man Out of You" subtly questions Mulan's gender role once more. He questions: "Did they send me daughters, when I asked for sons?" Now, Mulan must prove herself to her father, her commanding officer, and to the men she is surrounded by. Once Mulan finds her place in the army, she embodies the role whole-heartedly to make China, and more importantly her father proud.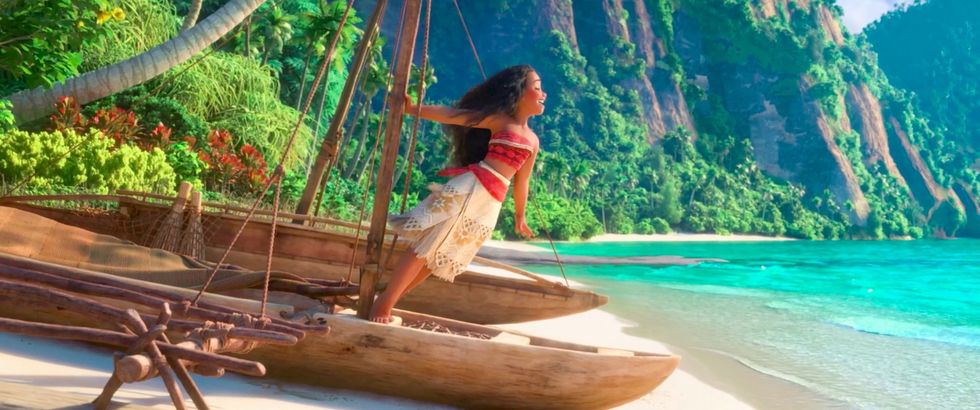 Disney's most recent film Moana has a similar premise. Moana is expected to become chief of her people, but she longs to sail on the sea, which her father forbids most ardently. In her song, "How Far I'll Go" expresses a similar anxiety to Mulan's "Reflection." Moana's soundtrack was written and composed by Lin-Manuel Miranda, most famous for his role in Hamilton on Broadway. While Miranda composes a beautiful soundtrack, the trope of father's disappointment still rings true. As she stares at the water, she says, "I wish I could be the perfect daughter, but I come back to the water no matter how hard I try." Both Mulan and Moana sing near water, which suggests a purity as well as invokes reflection. Like Mulan, Moana overcomes various obstacles to protect and save her people, thus winning the approval of her father as the film comes to a convenient close.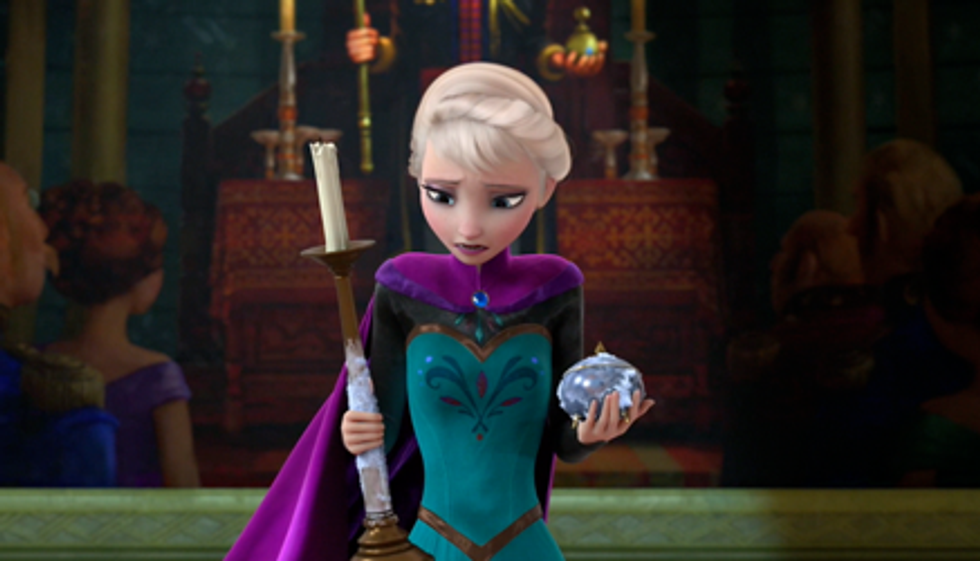 While Frozen has a slightly different plot structure, Elsa must succumb to her parent's desire that she conceal who she truly is from everyone in her kingdom, including her sister. Elsa's father goes so far as to put gloves on her daughter to separate herself from her powers, both physically and mentally. In her song, "Let It Go," Elsa frees herself from the submission her father placed on her long ago. "Couldn't keep it, Heaven knows I tried. Don't let them in. Don't let them see. Be the good girl you always have to be. Conceal, don't feel, don't let them know." Elsa empowers herself, but it is her sister who must save their people and coax Elsa to return to Arendale once more.
Like all Disney movies, these films have charm and magic, captivating audiences of children and adults alike. Disney attempts to address the issues subtly in their films, but still falls short of completely freeing their female protagonists from the overwhelming patriarchy that surrounds them.