In fashion, there is no such thing as a "new trend." Yes, we bring new trends to the masses every season of the year but they are never really new, just improved from past trends. When creating new designs, styles, and trends we tend to take from previous decades or different cultures and create something from it.
Throughout decades, we have seen so many different era styles make an appearance. In the past 20 years, we've seen a resurgence of many different styles from past eras come into play. We've seen styles from the '20s, '70s and '80s. Recently, in the past few years, we have seen a resurgence of many different decades including the '90s. Many of the trends we have come to love in 2018 are similar to those from the '90s, like mom jeans, the retro street style, baby doll dresses and more.
Here are 10 styles of the '90s trends that are making an appearance in 2018.
1. Colorful Sunglasses

Colorful sunglasses are all the rave this year. Not the most applicable for blocking the sun from your eyes but gives your outfit a stylish look.
2. Chunk Sneakers

Chunky shoes and jeans are a huge trend that we've stolen from the '90s. One brand that seems to do this well is New Balance.
3. Fanny Packs

This is an interesting trend to bring back to life but a trend nonetheless. It was first made an appearance from high-end designer and worn by celebrities like Kendall Jenner and Gigi Hadid.
4. Mom Jeans

Ask any mom of a teenager or 20-something-year-old, they don't quite understand why this is a reappearing trend. A look that doesn't fit all body types, but one that most teens and 20 years old love.
5. Round Glasses

This trend was made popular by the "hipsters" of today. It is mainly seen in glasses but also seen in many sunglasses made popular by Ray Bans.
6. Slip Dresses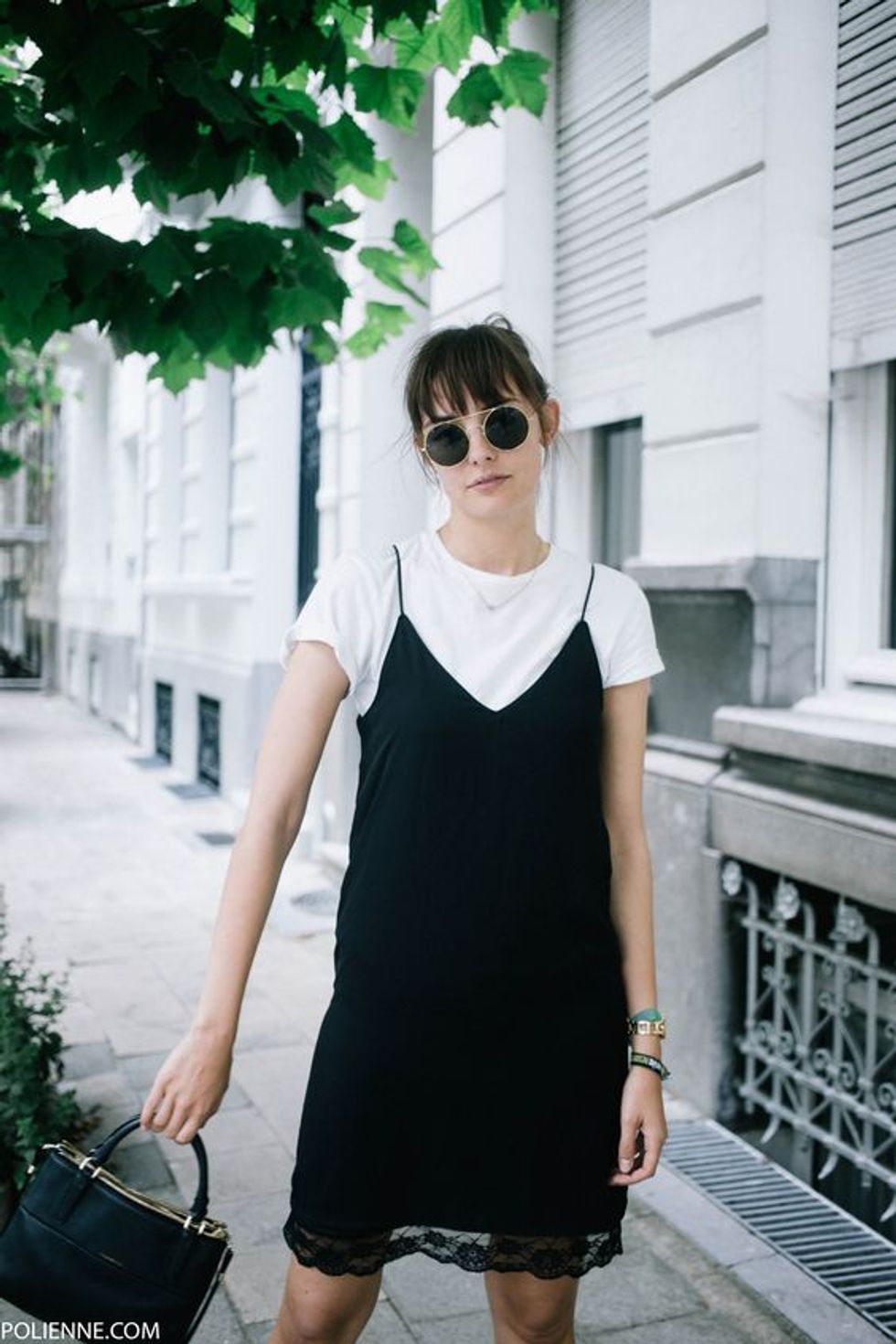 While this trend is on the later end of its life, there are still many aspects of it that are still seen like the evolution of the silk dress continuing.
7. Menswear Inspired Suits

This trend may have started in the '80s when power suits became the talk of the town for women in the workforce. However, the '90s were a time when working women became a trend, naturally so did the menswear-inspired suit.
8. Track Pants

We've taken an article of clothing that was originally for leisure and sports warm-ups and made it into an everyday fashionable outfit and I am here for it!
9. Retro Style

A big part of the '90s was the urban, retro style which was mainly seen in the hip-hop industry. We've taken that style and have incorporated it into our regular wear that consists of color-blocking, unique patterns and overalls.
10. Square shoes

Block or square shoes has become a huge shoe trend in 2018. High-end brands, such as Gucci, have incorporated this into their shoes. You can find this trend in loafers, sandals, and heels pretty much anywhere you go.