Each of the four main characters in "Pretty Little Liars" has a unique fashion sense. Whether you are more of a Spencer, Hannah, Aria or Emily, take a look and be inspired by each character's signature style:

Spencer Hastings

Spencer is definitely the preppiest and most academic of the group -- she likes her clothes to shine just as brightly as her mind! Let's take a look at some of Spencer's key outfits: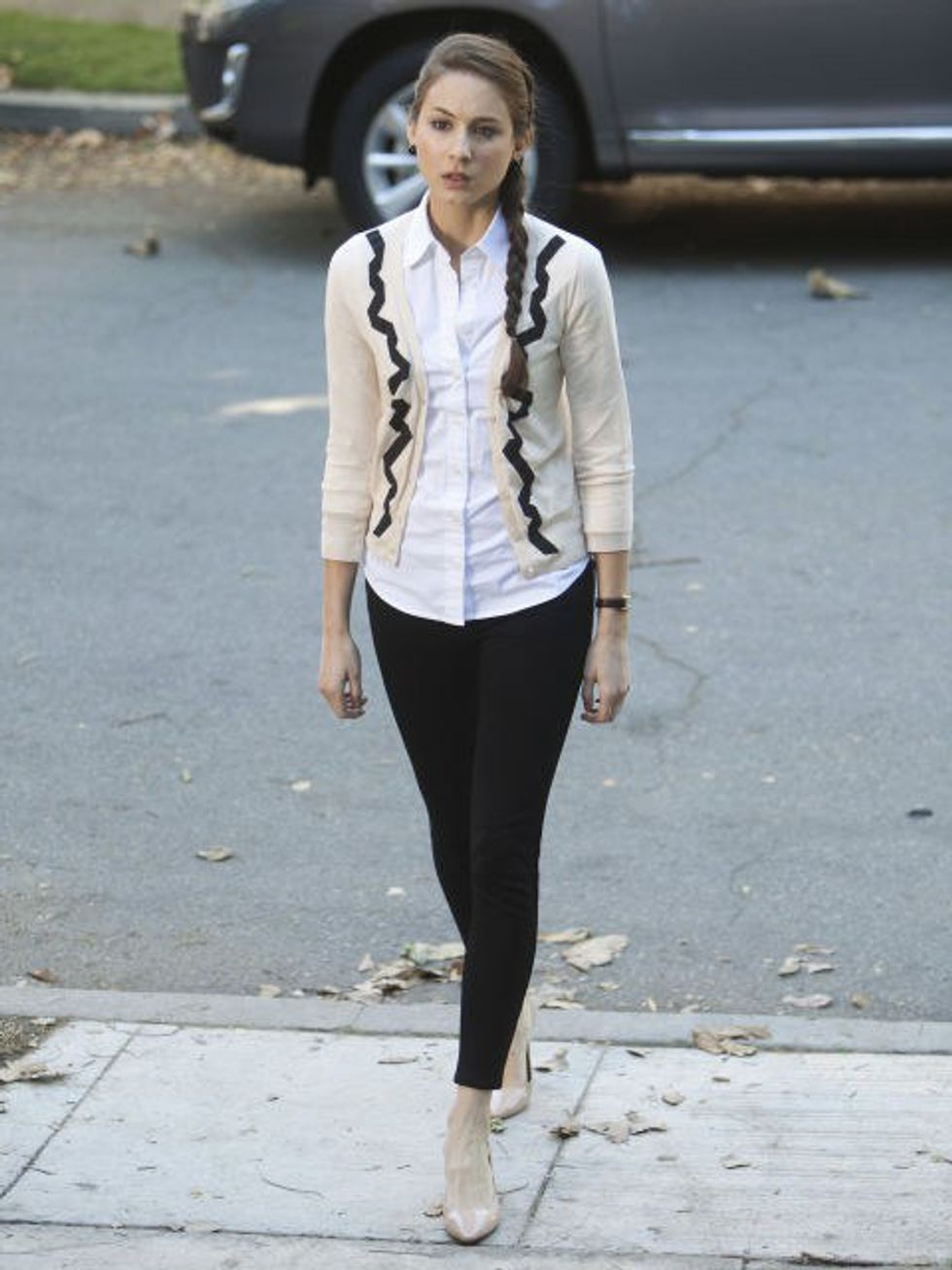 Mixing shades of white is hard to do, but Spencer has it nailed in this sweet ensemble. The squiggly black design on her sweater keeps the classic preppy look from feeling bland, and her black skinnies emphasize her long legs. Also, can we talk about that amazing side-braid?!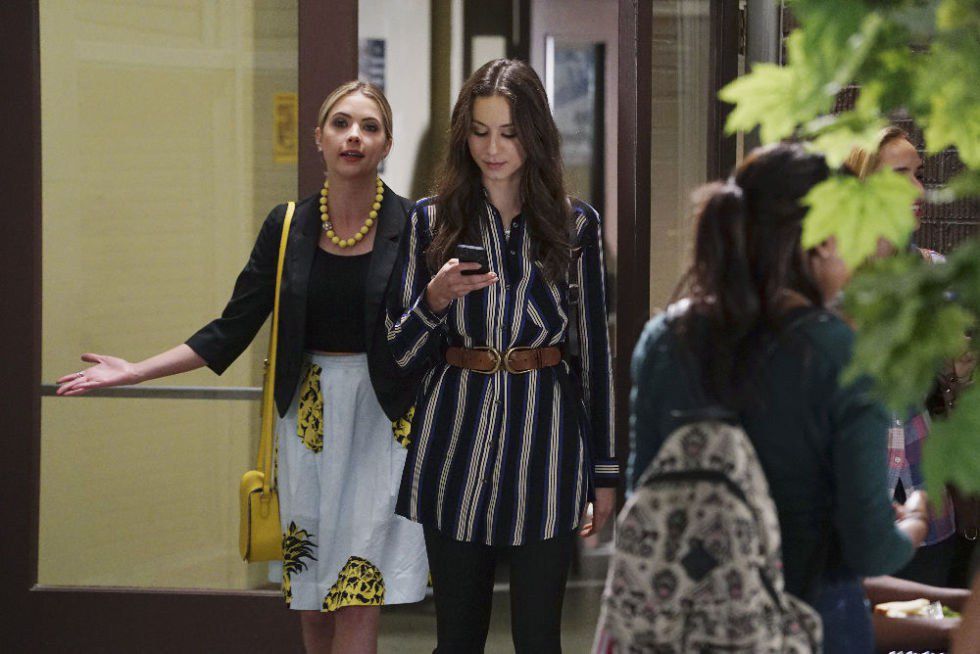 In true Spencer fashion, she looked preppy and polished in a striped shirtdress and belt.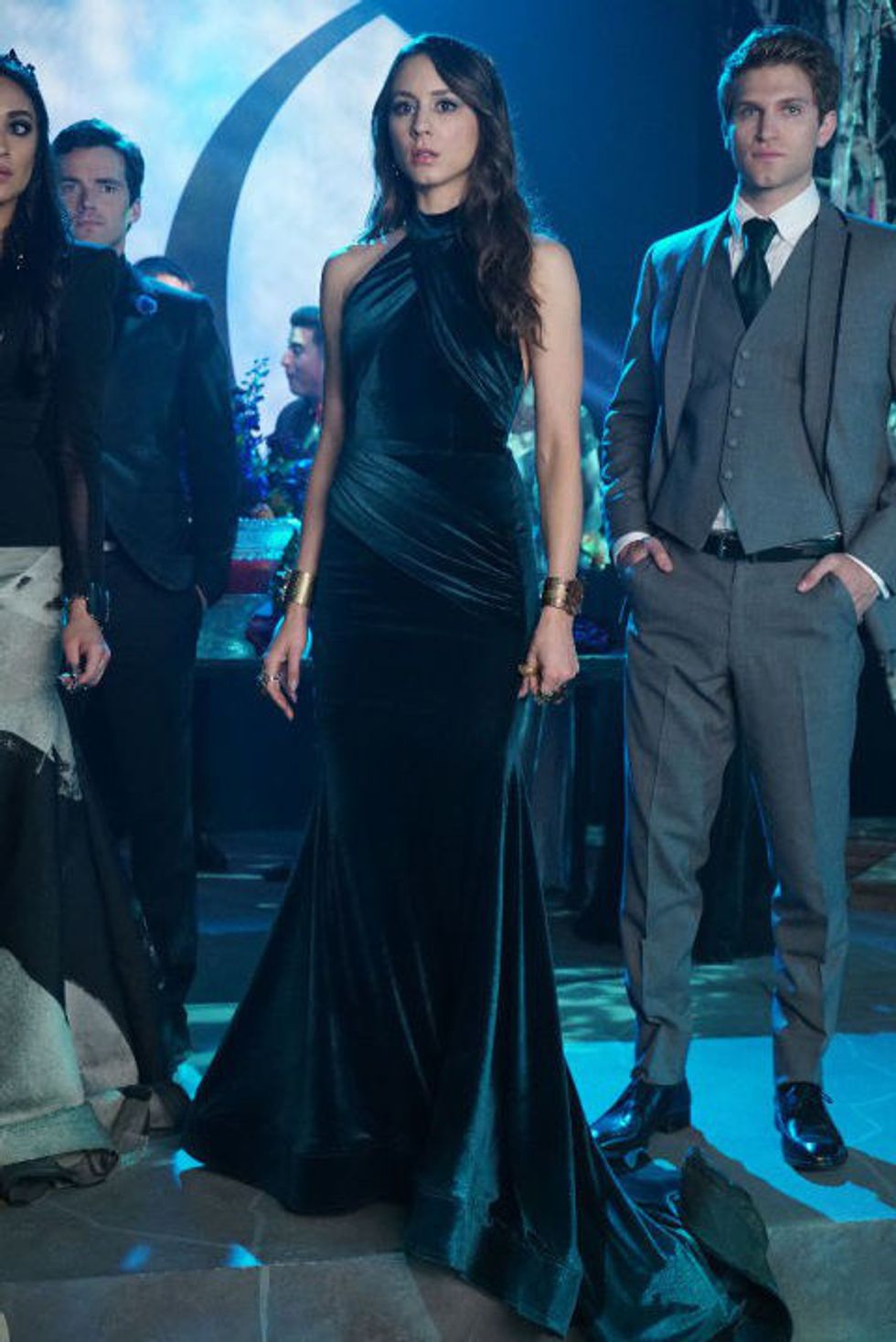 Spencer went for a stunning floor-length green gown for prom. The high neck and long train is classic Spencer.

Hannah Marin

Hannah's style is very girly. She dresses like she is getting ready for her next Prom Queen title! Here are some of Hannah's best outfits: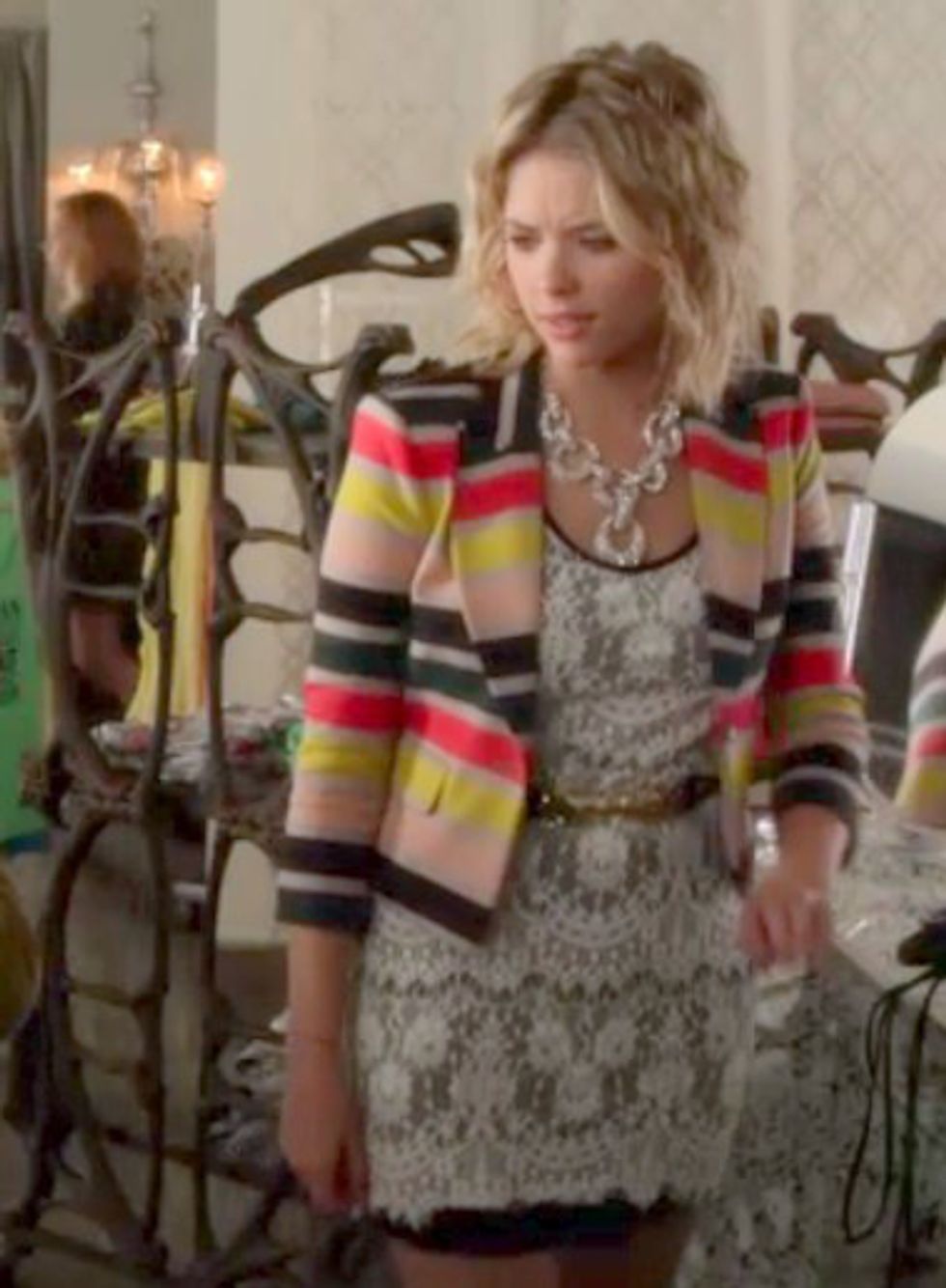 After taking on "A", Hanna's not afraid of anything, including rocking this bold blazer! Even though she balances the major print with solid colors, she mixes in cool textures like a lacey top.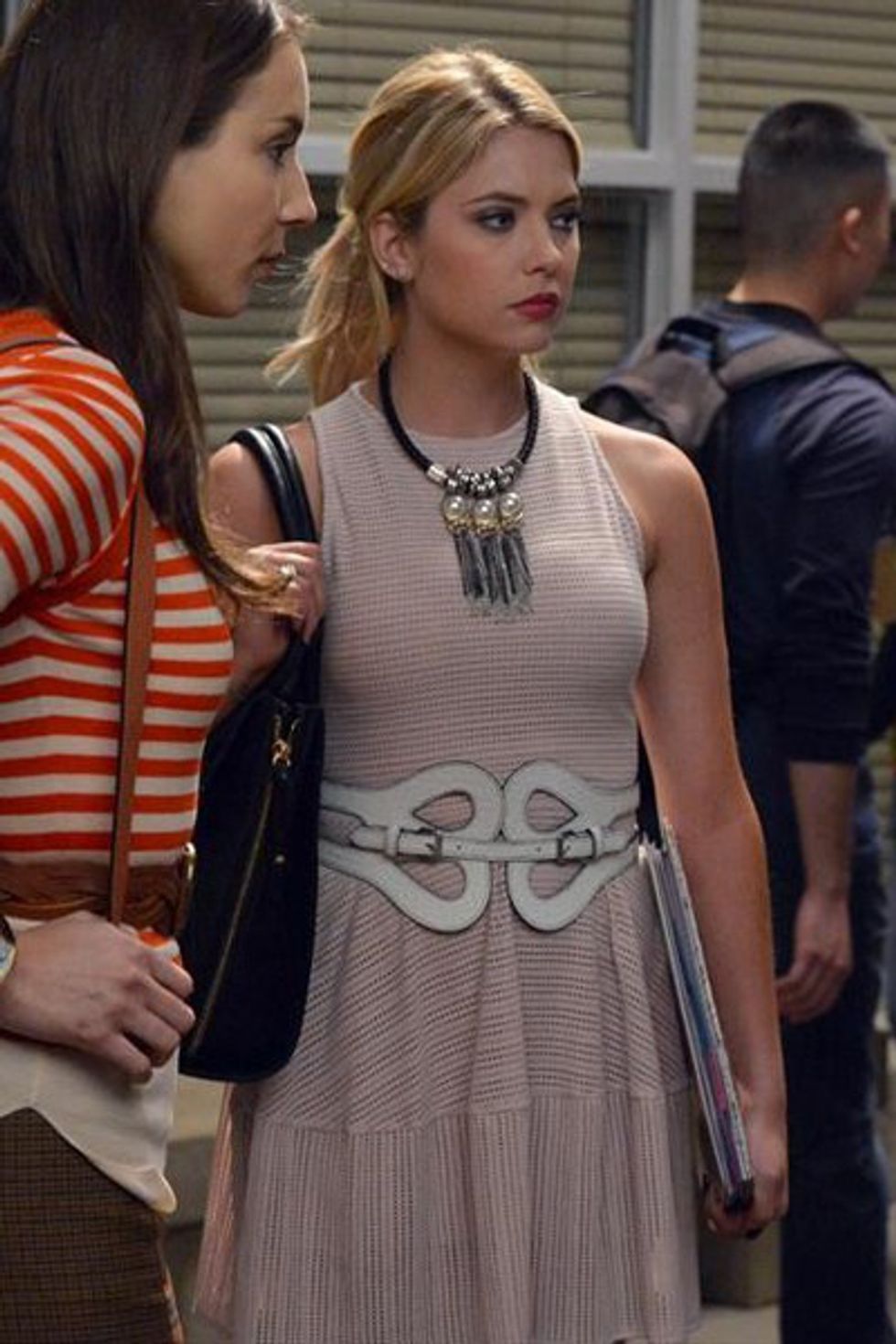 Hanna is all about her accessories, using chains, pearls, and a major cut-out belt to make a simple pink dress stand out.

Aria Montgomery
Aria's fashion sense in one word: fearless. She's not afraid to be bold and mix things up. She goes for unique, chunky jewelry and interesting patterns and prints. Check out a few of Aria's rendy outfits: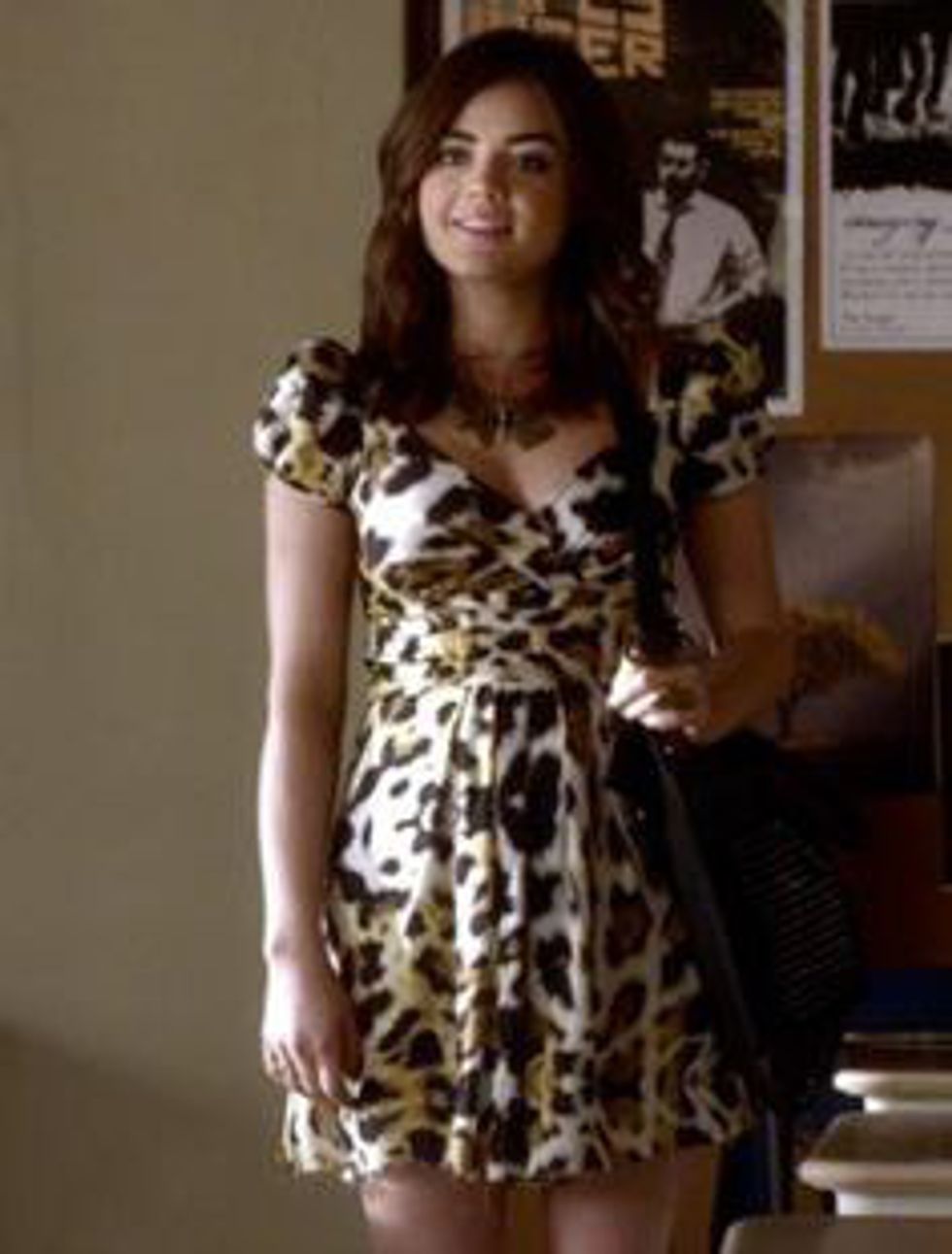 Aria's leopard dress couldn't be sweeter.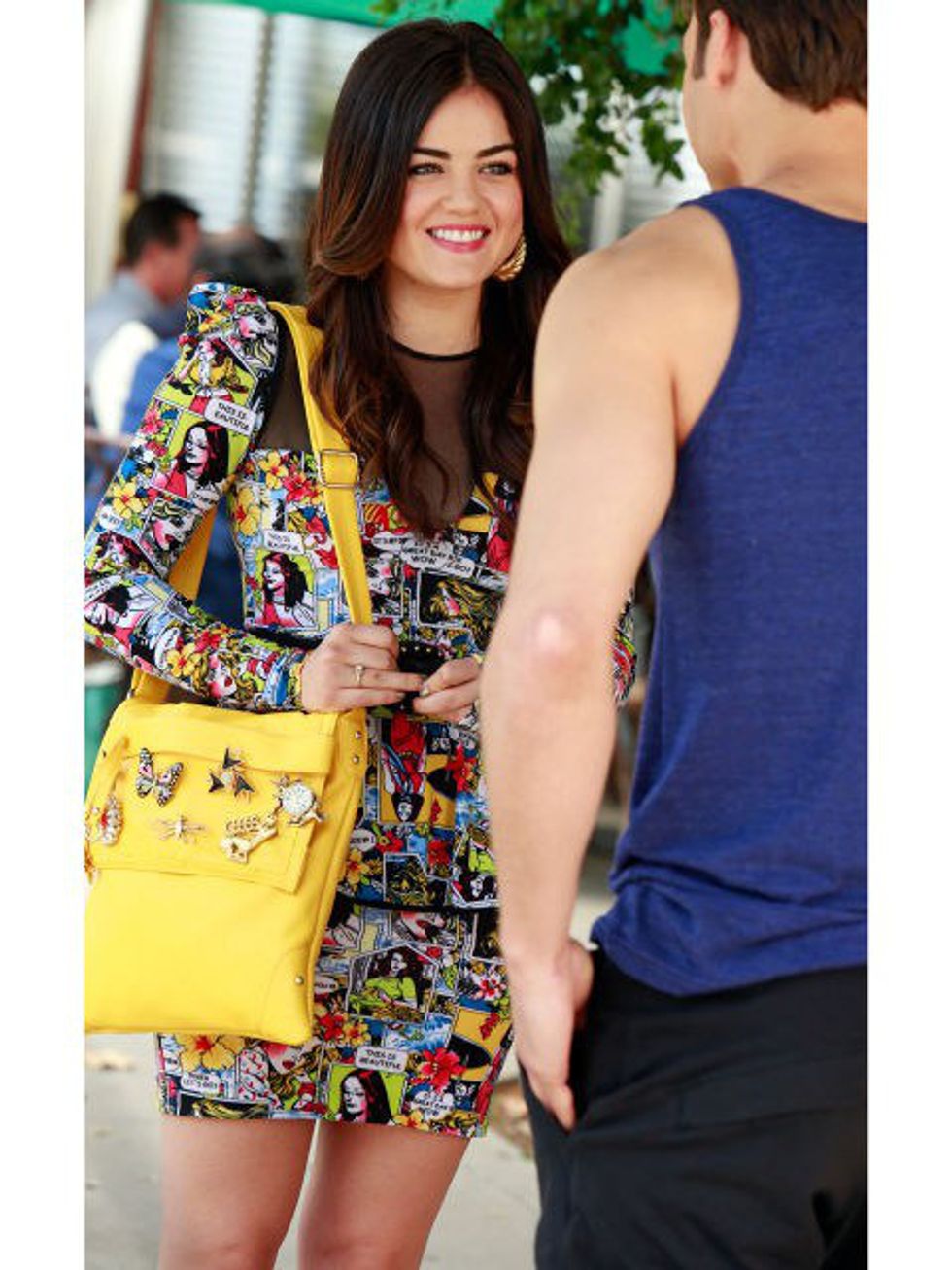 Aria's style is definitely the most daring of the bunch — she's all about mixing prints, piling on fashion accessories and trying statement silhouettes. Even though her style is definitely bold, Aria tends to stick to skirts, dresses and heels, giving even the trendiest of looks, like this comic print dress, a flirty feel. "This comic book dress is my favorite," Mandi Line, the costume designer behind all the looks on PLL, said. "When Lucy was in fittings, she said, 'This is so obnoxious, but it's gonna be a hit!'"

Aria's great at pairing simple pieces to create a totally unexpected look. A skirt and tee is the easiest combo ever, but the pleated leather mini paired with a trendy skull print makes this look stand out. Plus, check out those cool matching rings! Sticking to one theme helps pull together a bunch of statement pieces.

Emily Fields
Emily is great at wearing comfortable, sporty-inspired clothes that are still really cute. Let's check out some of her most interesting outfits: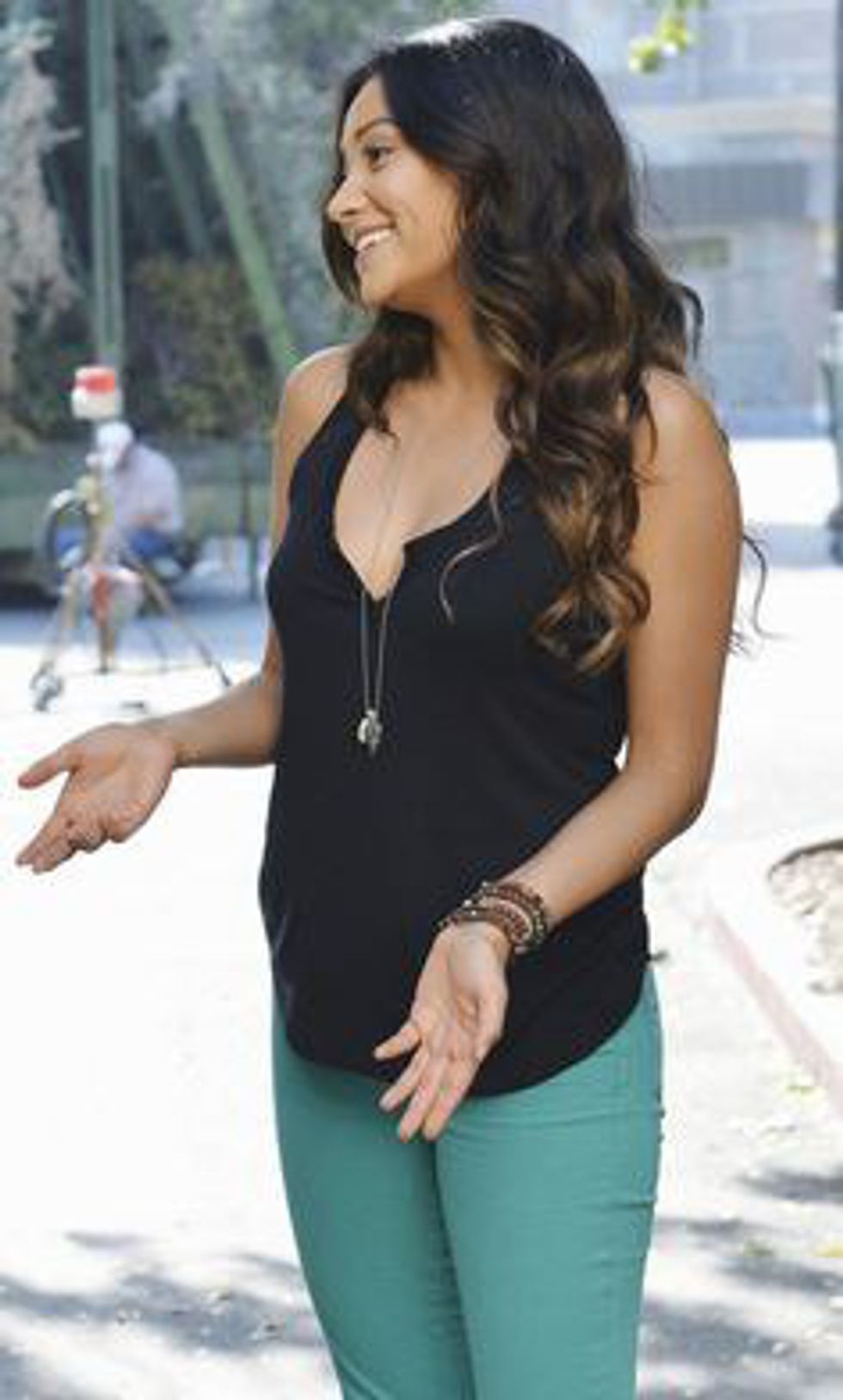 Emily loves to show off her toned legs in brightly colored skinny jeans! A simple black tank keeps the look from feeling too trendy for her casual style, while the striped bag adds a pop of interesting pattern.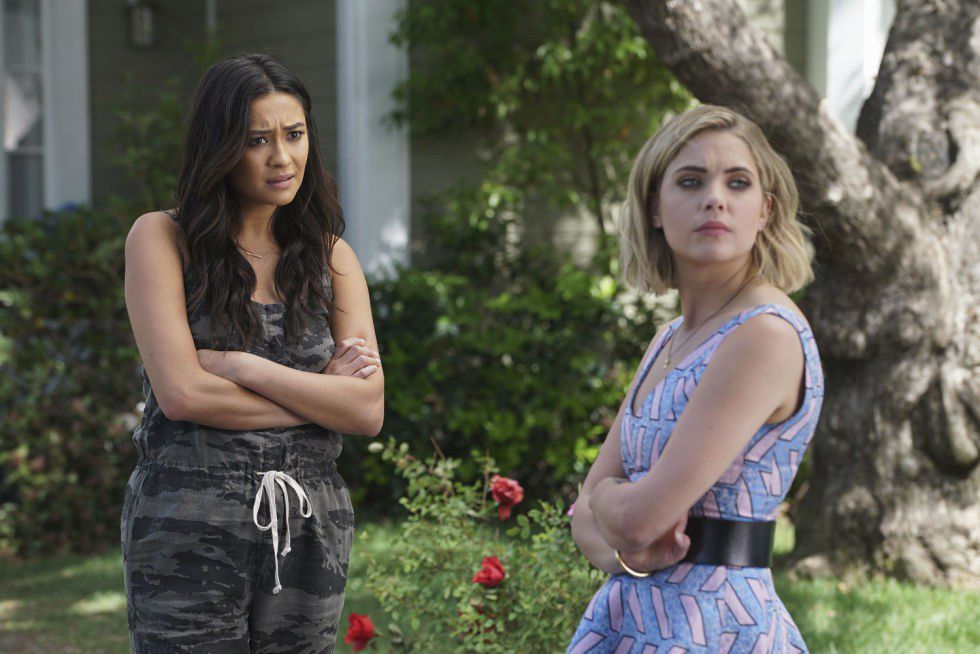 Emily rocked this camouflage jumpsuit for a casual yet put-together look.