With Thanksgiving right around the corner, it seems that no other time of year has as many seasonal foods associated with it as fall. And while there's definitely something comforting about a traditional autumn meal just the way your grandma always cooked it, we live in the age of the foodie, where culinary innovation is an Instagram-worthy part of our culture. More than ever before, restaurants are testing the boundaries of fall cuisine to create unique new dishes that still preserve that same comforting essence of the season; here are the ones you shouldn't miss in New Orleans.

1. Drip Affogato Bar - Pumpkin Spice Affogato
Bored with the basic pumpkin spice latte? Drip Affogato Bar has you covered. This popular new shop on Carondelet brings together two of life's greatest joys: coffee and ice cream. Offering an array of pairings or a build-your-own option, Drip uses Creole Creamery ice cream to create caffeinated treats that dreams are made of. This seasonal offering takes the PSL to the next level, but hurry - it's only available until November 15th!
2. Bakery Bar - Sweet Potato Pie Doberge Brûlée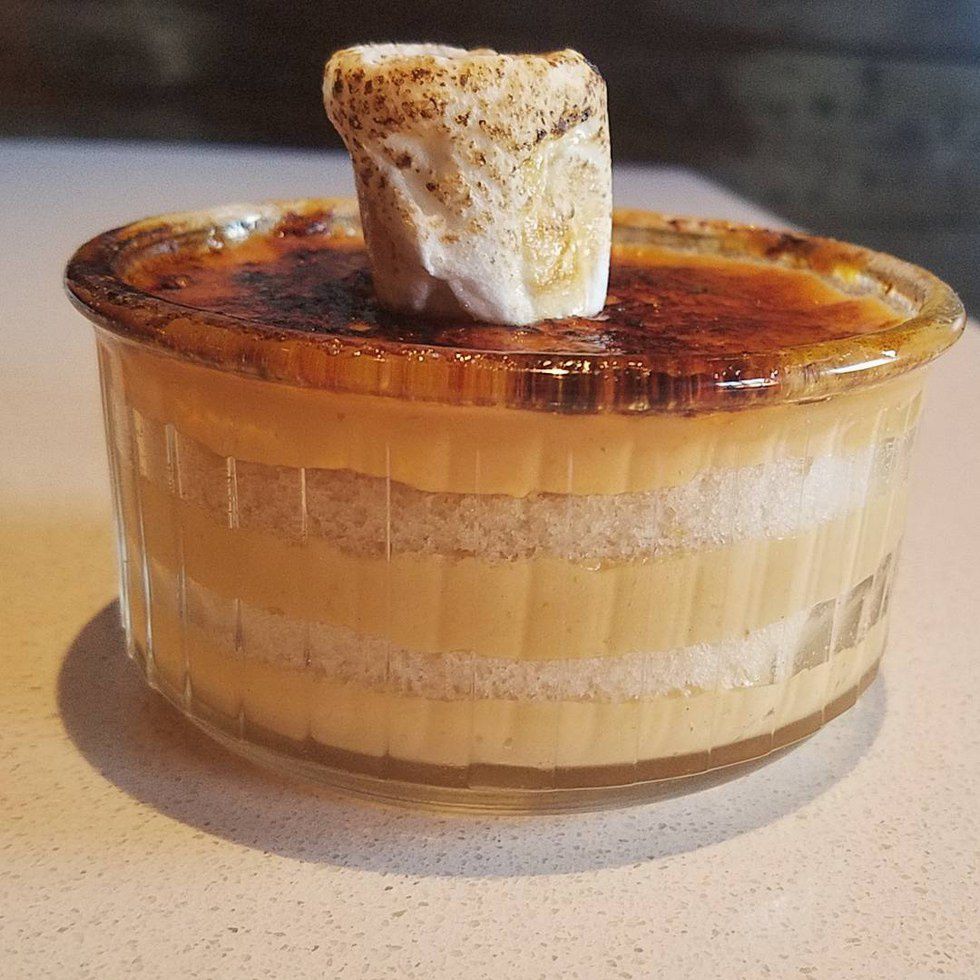 Another current hotspot, Bakery Bar is home to Debbie Does Doberge, purveyor of the uniquely New Orleanian doberge dessert. With options ranging from personal-sized "Dobites" and "Salty Balls" to full-sized layer cakes by the slice, these sweets come in a variety of flavors, including several delicious fall specials. While a PSL flavor is on the menu, those who aren't pumpkin fans will be delighted to find this sweet potato alternative.
3. Pizza Domenica - Roasted Pumpkin and Burrata

A pumpkin special at a pizza place? While that may sound like a stretch, you can always trust the Besh Restaurants to create dining masterpieces, and Pizza Domenica's special fall menu is no exception. Adding a savory option to the fall food scene, this dish makes use of a pumpkin seed pesto and spicebrush vinegar for a sophisticated experience you won't find anywhere else.
The folks at District are always mixing things up and experimenting with bold new ideas, and they've truly outdone themselves with this year's fall menu. There's something for everyone, with drinks like fresh-squeezed satsuma juice and hot apple cider, savory breakfasts like a chorizo and sweet potato taco on a house-made pumpkin spice tortilla, and donuts like pumpkin cheesecake, vanilla apple maple, and rum caramel blondie. Even among so extensive a selection, this gorgeous pecan pie donut is a standout that puts a modern spin on a classic Thanksgiving staple.
And the best news? These four picks barely scratch the surface of all the glorious fall foods NOLA has to offer. So get out and make the most of this holiday season by feasting in true Big Easy fashion.