I've read a fair share of Young Adult novels throughout my teenage years. It wasn't until I turned twenty, that I finally found a book I wished I had read when I was younger. Jandy Nelson's award-winning novel, "I'll Give You the Sun" is the epitome of happiness. It has made me laugh, cry, and give me mini heart attacks, feelings I haven't experienced in a long while. It's what I imagine it would feel like to consume the sun.
The story revolves around the lives of twin siblings, Noah and Jude. The story alternates between them both, spanning over the course of three years. Told from the point of view of a thirteen-year-old Noah (past) and a sixteen-year-old Jude (present). We learn about a tragic event that impacted their lives, and how they both and those around them are learning to adjust from it. A story where art brings everyone together, used as an outlet where the characters learn to express their innermost thoughts and feelings.
For my hopeless romantics out there, romance plays a big part in this novel. Where soulmates find each other again, where relationships seem unforbidden, and where love rises above hate. Theirs one relationship in the book that truly made my heart break, I felt the characters pain just like it were my own. Nelson teaches us that tragedy is part of life. It's up to us to learn how to move on and continue to keep creating. That healing doesn't happen overnight; it's a process of finding oneself again.
"I'll Give You The Sun" is one of the most beautifully written books I've read in a long time. It is memorable at best.
(Portrait, Self-Portrait: girl holding a book close to her heart)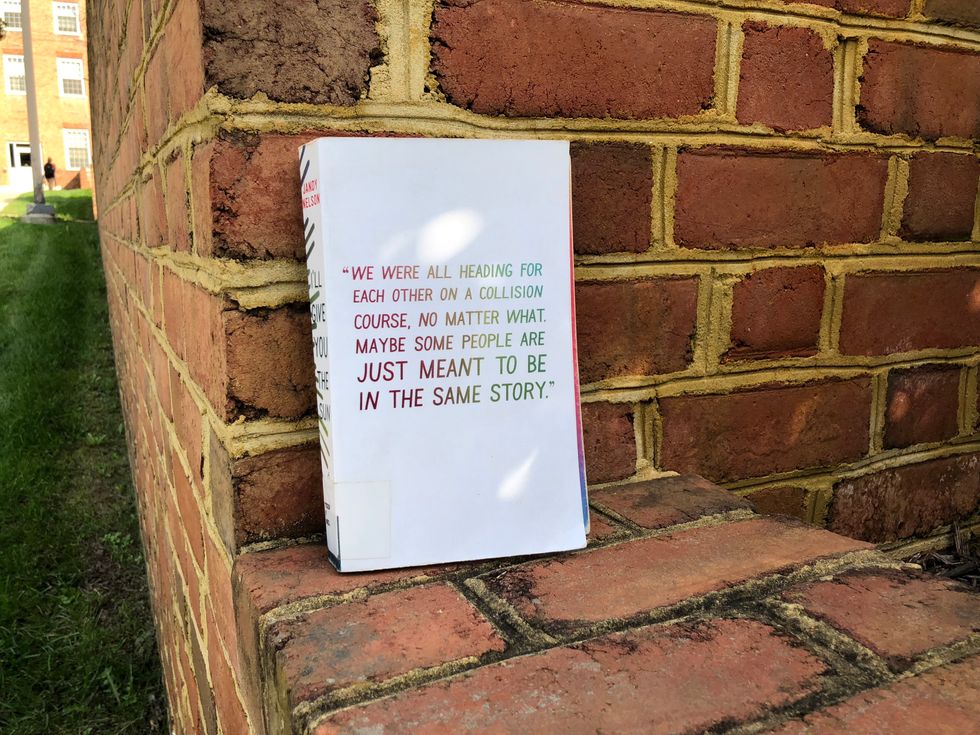 I'll Give You The Sun by Jandy Nelson@ Glendy Vasquez