The remarkable Chicago photo artist Darryll Schiff is starting out 2018 strong with his second acquisition from Oakton College, an upcoming interview on Art NXT Level podcast, and a feature in Scope New York this March.
Darryll Schiff has become one of Chicago's most prominent artists and he is only gaining momentum, in 2016 Schiff's work was selected to be exhibited in international art fairs including Art Busan in South Korea and the Bazaar Art Fair in Jakarta, Indonesia as well as a local a solo exhibition in Chicago's River North art district. Schiff exhibited this December at Scope Miami 2017 and will show in Scope New York 2018 this March.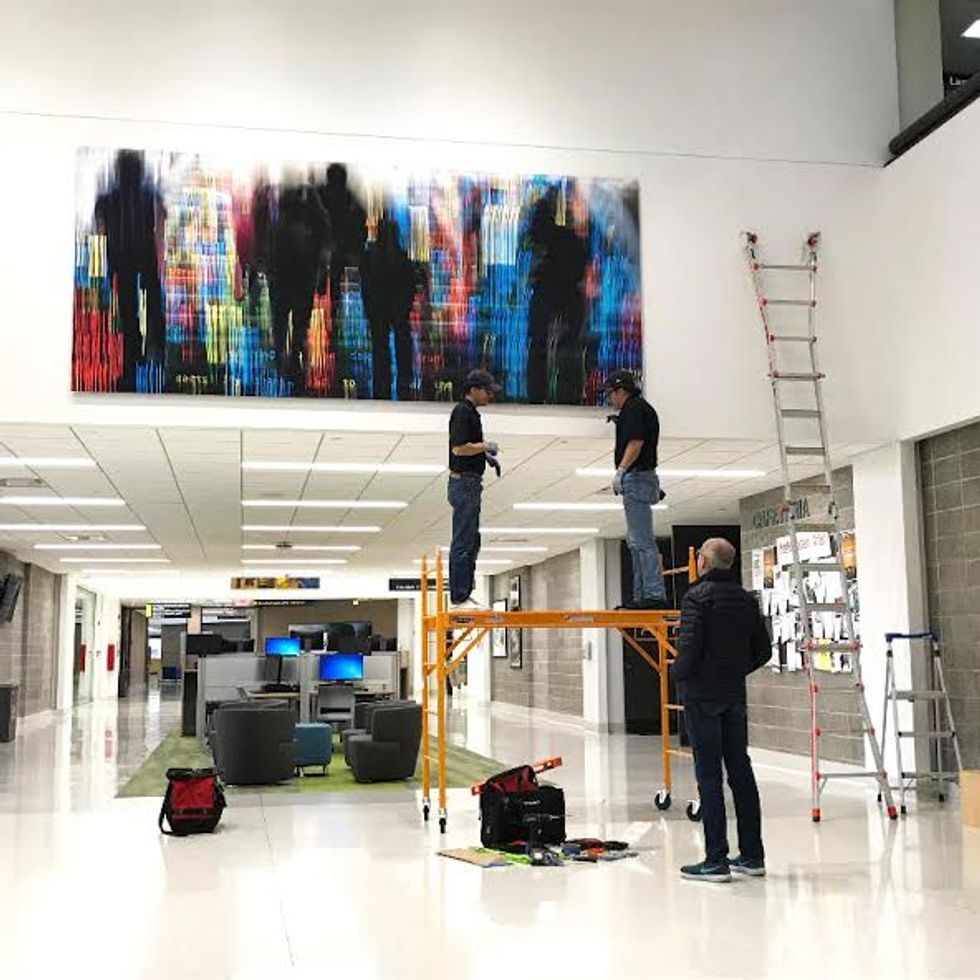 Descending to Heaven - The Parade Commences is the second acquisition of Schiff's work at Oakton College. The Parade Commences is the cornerstone of Schiff's acclaimed Descending to Heaven series; the artist's contemplative reaction and interpretation of Indian artist Jitish Kallat's 2011 site-specific LED text installation at the Art Institute of Chicago.

In addition to Oakton's art collection, Schiff's work can also be found at the Art Institute of Chicago, Metropolitan Museum of Art in New York, Norton Simon Museum in Pasadena and the Museum of Contemporary Photography, among other noteworthy institutions.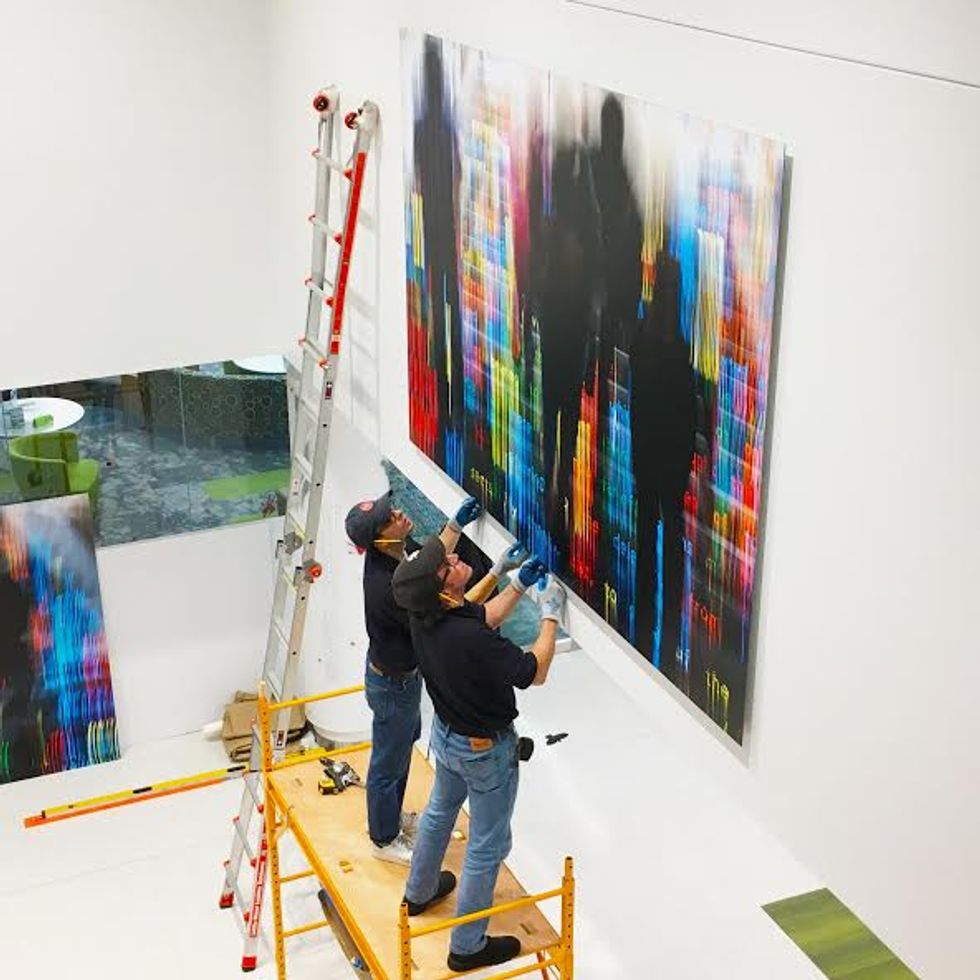 Darryll Schiff oversaw the installation of his print Descending to Heaven - The Parade Commences early this November at Oakton's Des Plaines, Illinois campus along with Nathan Harpaz, curator of the college's museum. The print is prominently displayed at 6ft wide x 14ft high located near the Student Center. Oakton's collection advocates the support of local art and makes an active effort to present established Chicago area artists. The fine art collection focuses on modern and contemporary art reflecting excellence and educational value through a diversity of genres and aesthetic principles.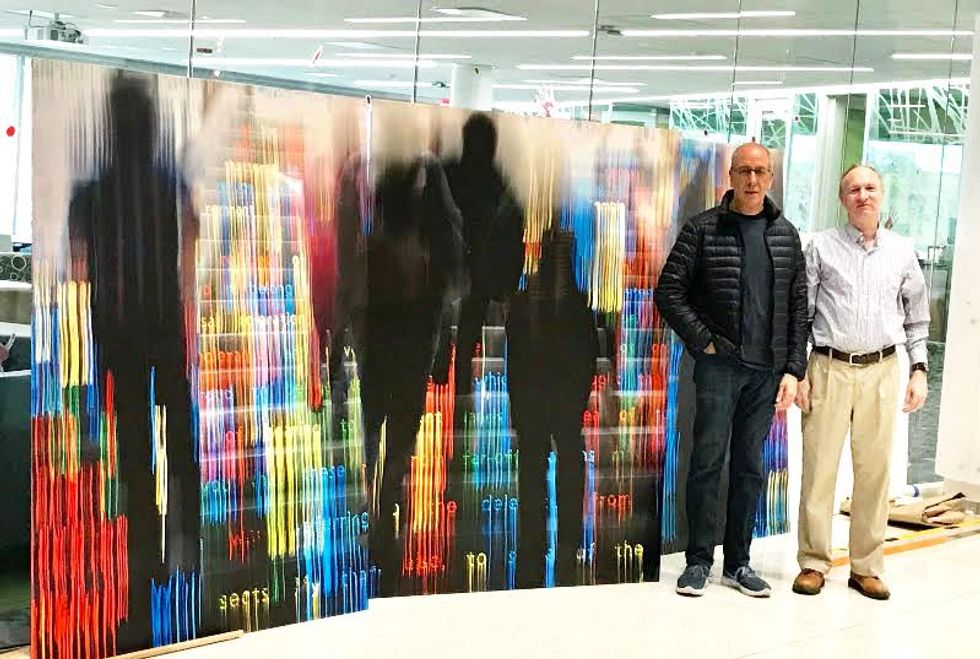 There will be a reception held at Oakton Community College on January 31, 5-7 pm at the Des Plaines Campus located at 1600 E. Golf Road, Des Plaines, IL 60016.
Noted for his distinct vision and ability to capture movement and light, Schiff's installation brilliantly serves as an expression of mankind, moving out of the darkness to further enlightenment. But Schiff allows for the viewer to interpret themselves, whether it is true enlightenment or a false belief. Schiff hopes to convey through this piece a bright side to humanity, as it calls upon viewers to reflect on the prophets we follow and the paths we choose freely. Darryll Schiff's works are characterized by an interest in contemplative moments, expressionistic abstraction and a unique broadening of what we know photography to be.
"Darryll Schiff uses his camera as a tool to compose stunning works of art much more reminiscent of a painting than a still record of time and space."-Halation Magazine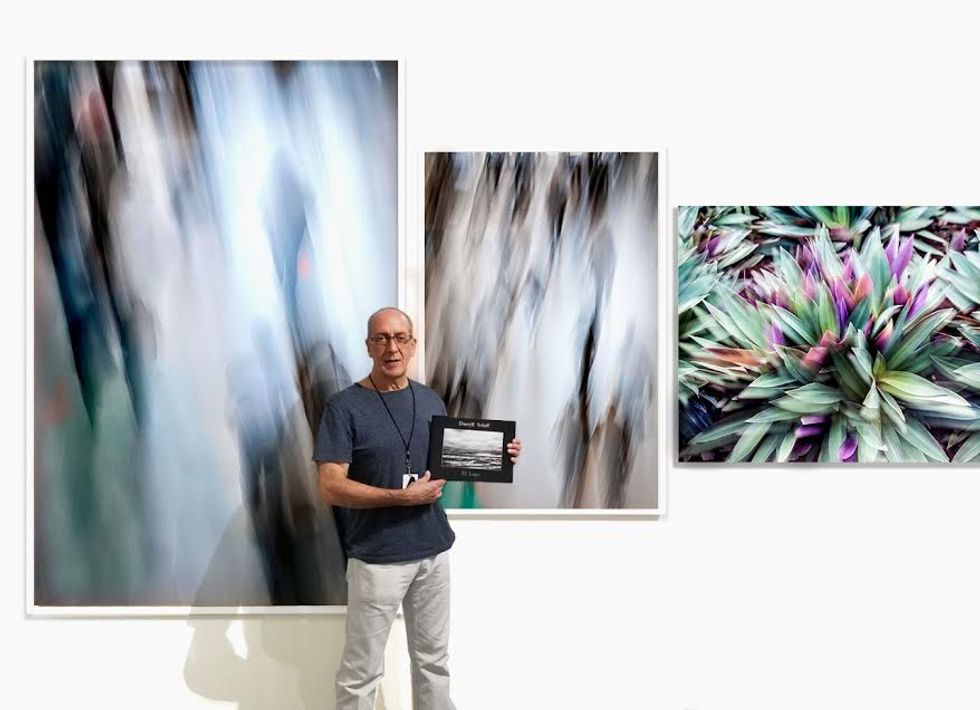 About Darryll Schiff
Darryll Schiff's career in fine arts began at the early age of 8 years old, taking classes at the Art Institute of Chicago. He went on to study photography at the Institute of Chicago. He went on to study photography at the Institute of Design under Arthur Siegel, Joseph Jachna, Gary Winnogrand and Aaron Siskind. He was one of three undergraduates represented in the famed Student Independent Portfolio.
Following the Institute of Design, Schiff pursued a successful commercial photography career, including shooting assignments for Los Angeles Magazine, San Francisco Magazine, Rolling Stone, Women's Wear Daily, Stern, Geo, Beverly Hills Magazine, Pepsi, Capitol Records and Charles Jourdan. His list of celebrity clients includes Tea Leoni, Lisa Marie Presley, Mark Harmon, Chazz Palminteri, Jason Patric, Jasmine Guy, Robin Williams, Holly Robinson Peete, Regina King and Jada Pinkett Smith.

Approximately 10 years ago Schiff decided to focus solely on his fine art. His work appears in many noteworthy institutions including the Metropolitan Museum of Art in New York, Art Institute of Chicago, George Eastman House, Koehnline Museum of Art, Norton Simon Museum Pasadena, Museum of Contemporary Photography and in many private collections.