Breakfast is my favorite meal of the day. When I'm craving something sweet in the morning, my go-to is Ethan's vegan pancake recipe.
I tried this recipe over the summer during quarantine, and I have been making it ever since. I'm not vegan, but I would eat these pancakes over regular pancakes any day of the week. They contain just three ingredients and are a healthier alternative to your standard flour-based pancake.
Ingredients:
(Serves two people)
- 1 cup old fashioned oats
- 1 banana
- 1/2 cup dairy-free milk (I use unsweetened original almond milk)
- Natural maple syrup- optional
- Berries to top- optional
Recipe:
1. Blend together old fashioned oats, banana, and dairy-free milk
2. Melt coconut oil in a pan, and cook pancakes on medium-low heat
3. Serve pancakes with any toppings you'd like
I cut the recipe in half to make a single serving, and it makes four perfect pancakes.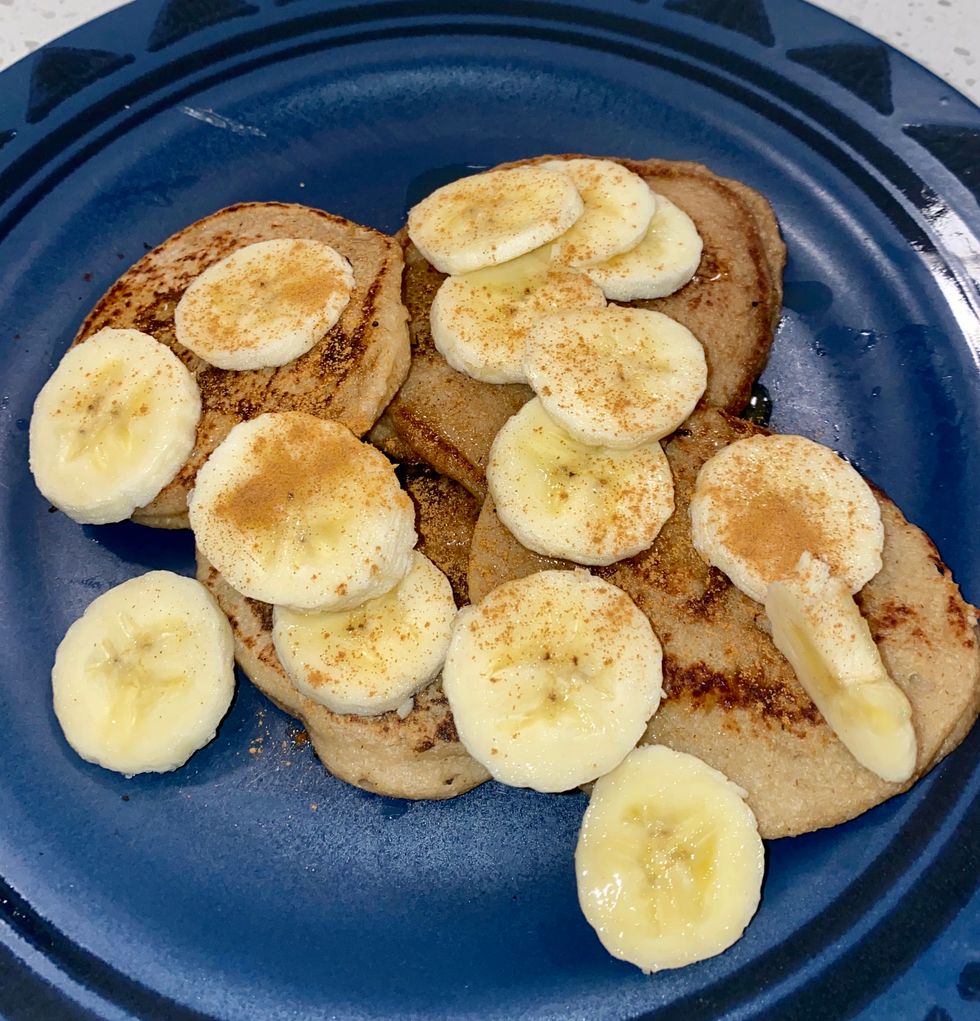 Amanda Kessler
I have tried multiple topping variations for these, including blueberries, almond butter, strawberries, and more. This time around, I topped them with natural maple syrup, banana slices, and cinnamon for a fall twist. YUM!