Welcome back
Sign in to comment to your favorite stories, participate in your community and interact with your friends
LOG IN WITH FACEBOOK
Report this Content
This article has not been reviewed by Odyssey HQ and solely reflects the ideas and opinions of the creator.
Subscribe to our
Newsletter
Featured
Home away from homelessness.
1199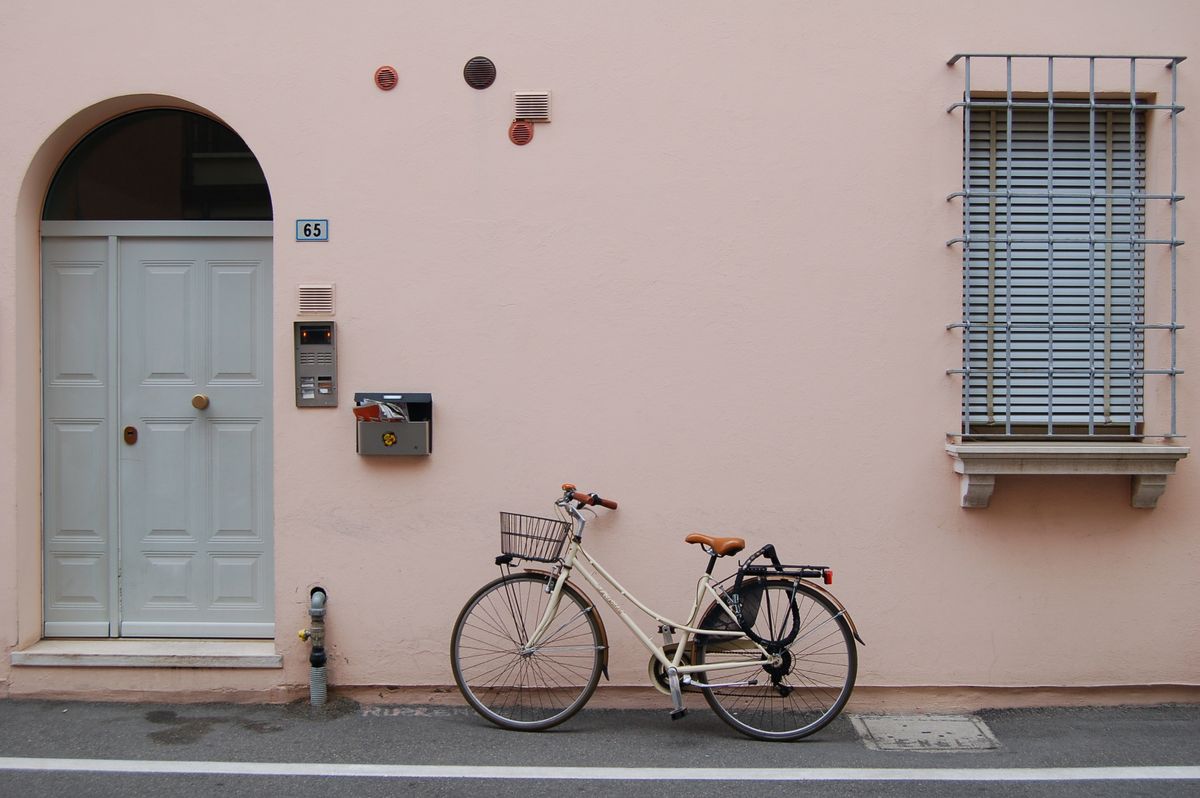 Chris Barbalis
One of the best things about summers in college is getting to go home. Yes, we work ungodly hours but at least we get to come back to our own bed and mom's cooking. I sat in my dorm back in May counting down the finals that I had left until I was able to go back to where I grew up. It's hard to think though that I'll never have the chance to count that down again.

My mom has been talking to me for years about selling that house. But I never actually thought that she was going to do it. It was one of those things that we brushed over every month or so.
Within a few weeks of coming home this summer, I had the pleasure of watching the realtor hammer the for sale sign into the ground. Within forty-eight hours, the house I've lived in since I was five had been sold and we had started the process of moving away from the town that had always been called home.
I spent the better half of my summer asking myself where I was going to sleep for the last third of it. Luckily for me, my parents had gotten the closing date pushed until the end of July so I had some time to think it through.
My siblings, though, were a little more pressed for time. Whereas I could move in with my dad for the last month, they had to figure out a living situation. One of them could have moved there with me, but it wouldn't have been the ideal situation for him. So he and my sister were forced to start apartment searching to find a new place that they could call home.
The last few weeks of July approached faster than any of us thought they would. As soon as my parents returned from England we rushed to pack, throwing out whatever we could in attempt to minimize the amount that needed to be moved to its new location.
I moved into my dad's house the last week of July days before the closing of my mom's. Days later on August fifth we departed Connecticut and set off for the sunny shores of North Carolina where we would hopefully find a new house.
Unfortunately for me though, whereas my siblings and parents may have found their new homes, I have found myself homeless. I had always thought of the term as meaning that one is lacking a place to live, but now I define it as being without a place to call home. I have spent the last two weeks trying to get to know North Carolina, but will fly back to Connecticut to move into my new dorm which will undoubtedly become my new "home away from homelessness."
Keep Reading...
Show less
Featured
Summer love isn't just for the summer this time.
1682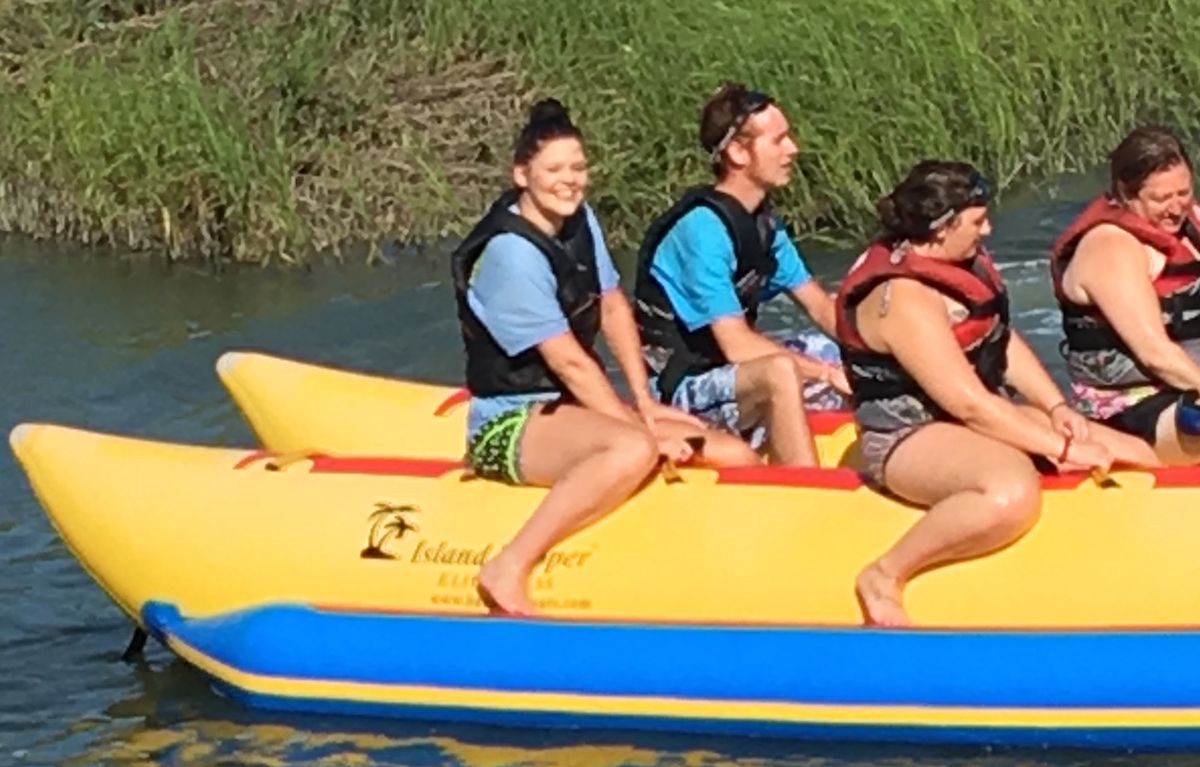 Something every girl has dreamed of since the release of the all time summer love story "The Last Song." Girls dreamed of finding the man they would spend forever with in the 12 short weeks of summer like Ronnie did with Will.

The late night walks on the beach, screaming "She Will Be Loved" by Maroon 5 in the passenger seat of your crushes old truck, the sneaking out and partying, spending every waking moment with them, and falling in love is all any girl could want and it seemed like the ideal way to find the love of your life. Wrong. Let me tell you how summer love really works.
For 2 years before I graduated high school, I didn't date anyone...... not that I didn't have the chance of course. I thought that I would never get the summer love or any kind of love that all my friends had throughout high school because I never found anyone interested in me.
For a long time, I just prayed that God would bring me the summer love instead of praying for a Godly man.
It took me until about the end of my senior year to pray for God to send me that man I would love forever, instead of a boy who would just be there for summer love like I wanted. I never became interested in dating anyone after my last breakup. I talked to a couple guys, but they were useless boys per usual. Around mid-may, I found myself texting a couple people but never being serious until about a week before graduation.
I got a text from an old time friend that I've known since 4th grade (crazy I know). I was invited to come hangout and just be friends and of course I was nervous, but I went. After that evening, I found myself looking at my phone to see if he was going to text me. I wanted to know that we would hang out again and we did the next day and then the next and after the next few days, it turned into a week of seeing each other every day and then 2 weeks flew by.
I graduated from high school in that time and he moved back from Clemson. I become interested in someone who I hadn't talked to in years. I prayed and asked God why so soon did I fall for him... why was it so easy... was this just the summer love? Weeks turned into a month. We spent a week apart while I was on vacation and that was the worst week of summer... then we spent a week together in Myrtle and let me tell you.... spending a straight week with someone is hard, especially if you barely know them. I continued to pray for this guy I had been spending so much time with because I didn't know if I could handle the heart break at the end of the summer that I knew was coming too quick. But in those few weeks, I've seen the good, the bad, and the ugly side of a summer love; but that summer love is so much more than just for the summer (hopefully).
Throughout the last six weeks I've learned more than my fair share of interesting things about this guy. I know his order from every restaurant we've eaten at, I know he doesn't like country music unless it's old country, I know he hates mustard and mayo, he has an obsession with making fun of my face, and he sings very loud. I know how he eats, sleeps, drinks, walks, and talks.
I know that he won't get outta bed until 3 and even then it's impossible to actually get him outta bed. I've seen him happy, excited, scared, sad, mad, and depressed. I've seen his dark side and his bright side. I know that he has a good heart and that he loves unconditionally. I know that he is a good man and God answered my prayers when he placed this man in my life.
Summer love is eye-opening. You spend so much time being interested in someone and getting to know them for it to just end. In the weeks I've spent with this guy, I've seen that summer love is hard because at some point you both have to go back to school. I've cried myself to sleep thinking about starting my freshman year at Lander and him going back to Clemson.
How do you make it work? The same way I am. You spend every moment together. You take pictures that you can look back on. Whether with smiles or tears, those are memories you'll never forget.
You love endlessly no matter how many times they make you so mad you get up and leave. You spend late nights after work sitting in a car listening to music and talking till the suns up. You take beach trips and go to drive in movies. You spend any moment you're not working with them. Whether they sleep half the day away or not. You make the 12 weeks of summer worth it because you don't know where you'll be with that person once those 12 weeks are up.
Summer love is not for everyone and it may not be for me. The times I've spent with the one I adore were well worth it if we don't make it past week 1 apart. The beach trips we took were just like the one that Ronnie had with will. Except, we came home and who knows where we will be after the first week of school. We still have 5 weeks left and my heart only hurts to think about where we will be, but I know God sent me more than a summer love because I will love this one for a lifetime if I can.
My advice, fall for that summer love.
Do it because it could be more than a summer love, but don't base your summer love off of a movie. Make it your own. Make memories that will last a lifetime. Summer love is the best of times and the worst of times, but you won't regret it in the end.
Dedicated to my heart (I promise you're so much more than my summer love)
Keep Reading...
Show less
When in your life will you have the opportunity to live in a foreign country, to explore a new part of the world, not as a tourist? The answer is right now. 
The University of Oklahoma has many great study abroad programs with helpful advisors to assist you in planning your adventure. Here are just a few reasons why you should step outside of your comfort zone and your country: 
Change your view on the world in a positive way. Experiencing another culture has a powerful impact. Since I have been away I have gained understanding and appreciation for the food, language, beliefs and general way of life of Spain. America is not the center of the universe and our way isn't the only way. Shocking, I know.
Shake up your routine. Studying abroad breaks up the monotonous four-year undergrad routine. This means unfamiliar scenery, new means of transportation, a completely different campus feel and new friendships to form.
The ease of travel within Europe. The opportunities for travel throughout Europe are exceptional. Hop on a train to Paris or snag a quick flight to Prague, it's way more affordable than you'd imagine. Traveling country to country on the weekends is expected. In fact, my program only holds class four days of the week to allow for travel and two trips are included in the overall program fee.
Practice a foreign language in the country of its origin. Being immersed in a culture that speaks the language that you are learning is the best way to learn. But don't be intimidated by the language barrier as you'll find English speakers all over the world.
Now for the tricky part – deciding when to go. This was difficult for me, as there are pros and cons to each time frame.
Summer. This is the time when most students decide to study abroad so it's more likely that you'll be traveling with people you know.  Summer sessions usually run from four to six weeks, so it's not as big of a commitment. You can even convince a few friends to join you. The best part about studying abroad in the summer is the ideal weather. Arezzo, Italy averages 71 degrees in July. As for the negative aspects of summer travel, you're likely missing a relaxing summer at home with family, a beneficial internship or a paid job.
Fall. If you commit to studying abroad in the fall, you'll miss out on OU football season and CAC events such as Howdy Week, Homecoming, U-Sing and Dad's Day, to name a few. However, fewer students study abroad in the fall, so if money is a large factor for you it might be easier to sublease your apartment or rental home in the fall to someone who is studying abroad in the spring.
Spring. If you decide to take the plunge in the spring, you'll be skipping out on the infamous crush spring date parties and CAC events like Winter Welcome Week, Soonerthon, Big Event, Relay for Life and Scandals. You might miss spring break with your pledge class, but you'll get a memorable one abroad.
If it seems like you'd be missing out on a lot by studying abroad in the spring or in the fall, just remember – it's Japan, it's France, it's Chile, it's practically wherever you want it to be. It's the opportunity of a lifetime for a longer period of time. Don't worry, Norman will anxiously await your return.
Keep Reading...
Show less
Featured

You, our parents, gave us the tools to become the entitled, lazy people the millennial generation is filled with.
6745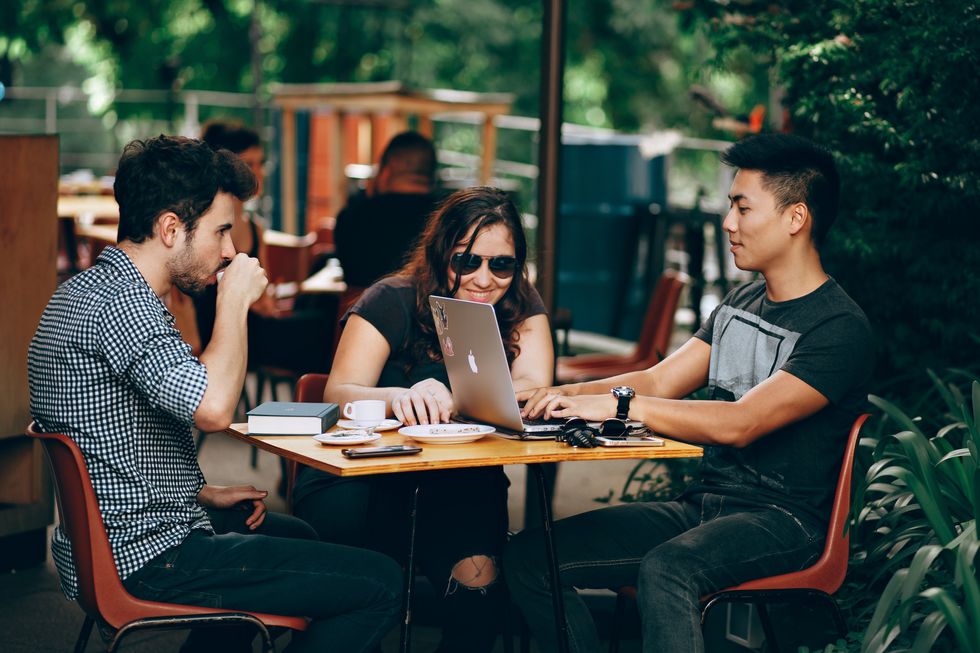 Unsplash
Baby boomers and older generations are constantly referring to millennials as entitled. Constantly claiming that we have been babied and handed everything; we lack morals and work ethic. We are unable to hold conversations because we don't know how to pull ourselves away from a screen, and we are self-absorbed. In reality, some of this may be true. But you made us this way.

You, our parents, gave us the tools to become the entitled, lazy people the millennial generation is filled with. Granted, not all of us fall into this category, but I know I can name a few kids and parents that fit these parameters, and I'm sure you can as well.
NEWS FLASH PARENTS! If your kid is an entitled POS- it's YOUR fault.
My generation is filled with teens and young adults who never had to work for anything. You gave us Xboxes when we were 7, phones when we were 10, cars at 16, and held our hands when we signed our first lease papers. You gave us money when we asked- you never said no, so we never stopped asking. These are the kids that think they've made it when they have their own place and their own car- when in reality these are normal adult expectations.
There is a HUGE difference between helping, and enabling. How can you expect your child to work for a living and know the value of material things if they have never had to? The moment your child began to struggle you were there, offering a way out. If your child put up a fight because he didn't want to take the trash out, you back down. I've heard the excuse that parents are tired- tired of fighting and the struggle that is raising kids- but isn't this what you signed up for? You were supposed to raise us, not coddle us.
I don't want this to get misconstrued- parents who help their children are great, and at times your child will need it. But when your child doesn't know how to manage money properly, and instead of teaching them, you bail them out- your an enabler. When your child blows their paycheck on weed and partying, and now they can't make rent, and you're there giving them the 200$ they were short- your an enabler.
Until you, the parent, learn to say NO, and let your child crash and burn for a change- they will never learn, and they will continue to be the entitled millennial that everyone knows and hates. People learn from uncomfortable situations. When I was in college, I blew one paycheck out partying (we've all done it). I didn't have anyone there to bail me out or help me- I ate ramen every day till I got my next paycheck. It sucked, but I never blew a paycheck like that again.
Don't blame the entitled, bratty millennial for their behavior, when you are just as much at fault. You allowed us to act this way, so why should that change now?
Keep Reading...
Show less
Featured
A/S/L? Cupid get lost!
6818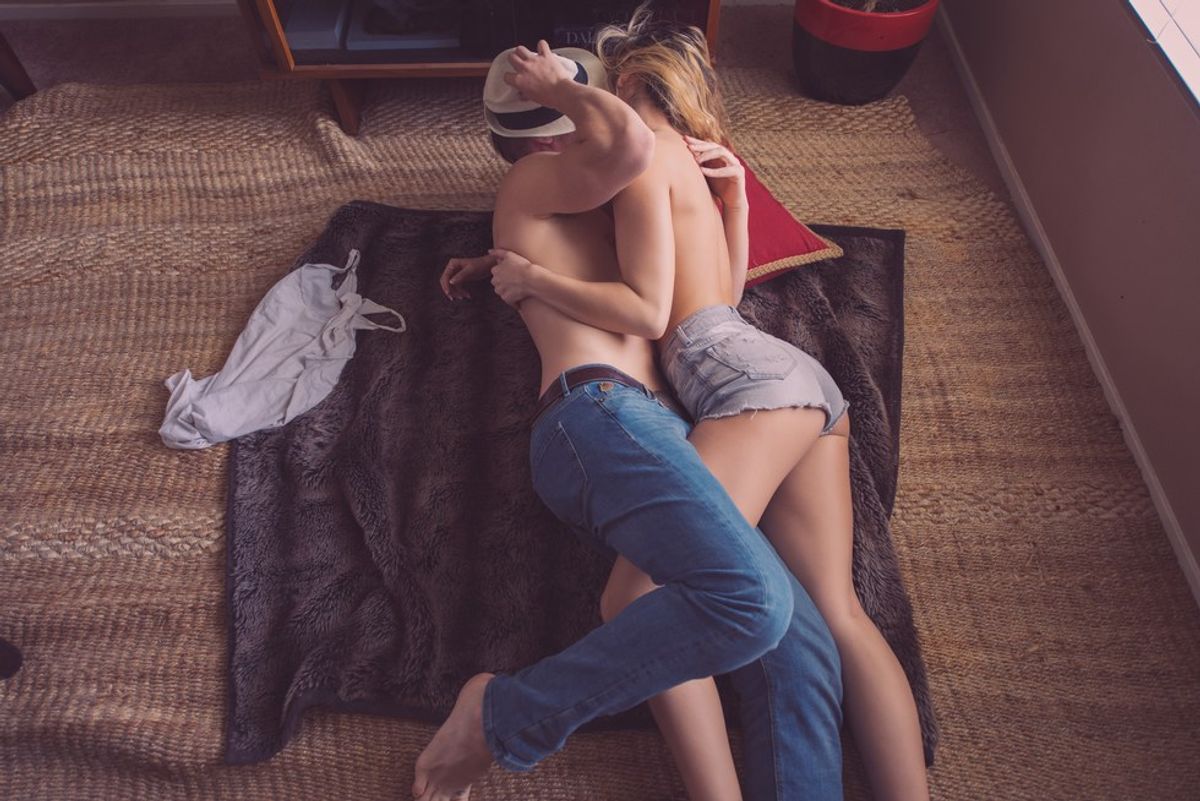 pexels.com
Tinder, JDate, Plenty of Fish, OKCupid, Chemistry.com, Match, Zoosk — just a few of the names of big companies that promise to get you a date/potential partner. I'm not going to sit here and pretend like I haven't tried all of these options, because I have. I haven't been on a date in over a year and I haven't actually dated anyone in almost two and a half years. Now, I won't lie, I'm not the prettiest color in the box, but aside from that, I do have plenty to offer. I have a brain that I use on the daily, I'm pretty freaking smart and I've been told that I'm funny in the form of my total sarcasm. But alas, this isn't a personals ad hoping that someone out there will see this and start sending me emails (but hey, if that happens, that's OK too).
Dating for Millennials these days is most likely the worst that it's been. Everything has come down to swiping left and swiping right and just glancing over their profile and making your determination on if you're hot enough or not. It's not like how it used to be for our parents or for people our age in, let's say, the 1990s. It's not like we can really go out to the nearest bar and start using pickup lines on every stranger that we meet. Everything now is done through the safety of the internet. But the bad part about this, is that you can tell someone that you're an Abercrombie model but in reality you're a 200 lb hairy dude, sitting in his boxers in his mother's basement playing "Dungeons and Dragons." You can sit there and tell me that you're 33 and a financial analyst on Wall Street working for a big profile bank, but you're really 55 and growing plants and tending to your garden outside your kitchen window. I'm the type of person that loves to sit down at Starbucks and enjoy a nice caramel macchiato (four splendas, no whipped please) and talk about everything and nothing. Long walks on the beach on nice summer nights and hanging out on a hammock on summer weekends with BBQs and fire pits, concerts where I can dress up or dress down and completely lose myself with the person that I want to share my time with, is my thing. Someone that will support and love me for my Disney obsession, and my drive to finish school and graduate as a nurse would be ideal. Someone who won't mind long late nights sitting at the computer finishing an assignment or studying for a test coming up and trying to memorize med math would be lovely. I'm the type of person that craves the human touch, even if it's just as simple as hand holding. Just having someone be there to support you and cheer you on and to share your days with, is what I'm searching for.
But to be totally and completely honest, I'm really tired of the dating scene these days. I'm tired of being judged for the way I look or the way I don't look. I've been called "unattractive" and have quips made about my weight more than the amount of fingers that I have, I've been on dates from hell (literally) more times than I can count and I've been "ghosted" by guys more than I care to remember. In fact, the words I've used over and over is "I'm done". While most (if not all) of my friends are engaged or married, I'm sitting over here knitting scarves (not literally but you get the picture). Do I feel left behind? Of course. I also chalk it up to my age as well. I'm 28 and still furthering my education. Do I feel most guys don't want a 28-year-old student as a girlfriend? Yeah, I do actually, but my education is the most important thing in my life at this point.
I'm also on another dating site (that will remain anonymous) and in the last month, I've exchanged numbers with a guy who lives not too far from me. We've spoken almost regularly but haven't met up yet. We lost touch for a few weeks and he ended up texting me the other day, and we got to talking again. He asked me if I've been dating anyone, to which I laughed and said no and that I've basically given up at this point, to which he replied, "No, I'm sure you haven't and if so, don't. All those things you mentioned, there's no better feeling then having someone in your corner or experience life with. Don't look at it as a negative" to which I replied that he's right. I can't look at it as a negative, but with my track record and considering what I've been through, I can't help but look at it as a negative and every time someone tells me that the right person will eventually come along and it'll happen when I least expect it, to which I say, screw that. I had what I thought was my Prince Charming and what I thought would have been my happy ending, and that was all ripped out from under me. It's turned me hard and cold and cynical toward love. Who can blame me at this point?
Somewhere, my Prince Charming is out there, but he's either riding a turtle or his GPS is broken. It's OK, I'll keep waiting.
Keep Reading...
Show less
Subscribe to Our Newsletter