An end of the year gift from my "professional skills in dietetics" professor gave me chills, and perhaps you will feel it too after reading this.
Throughout several assignments this semester, I shared a lot with my professor about my past eating disorder, recovery journey, and current lingering struggles. One assignment we had to do was write a personal statement, in which I wrote about how my recovery journey influenced my interest in nutrition. My professor was very applauding and gave praise to everything I have overcome so far. Her remarks and support really meant a lot to me. We also submitted several diary entries, in which I wrote about my daily battles in choosing recovery every day. My professor's responses were so insightful and helpful. I could tell she truly cared about my well-being and having her support, again, meant a lot to me.
For our final assignment, we had to make a collage of pictures representing us and give a presentation to the class about them. In my collage, I included a side-by-side picture of me from when I was in the throes of anorexia compared to me now. I talked about how much of an impact my recovery journey has had on me and my entire life. Again, my professor and my class were very supportive of me.
At the end of class, my professor gave everyone a special gift. She brought a deck of "power cards," all of which had different inspirational quotes. She shuffled the deck to make sure they were randomized and handed them out to each person. What was written on my card gave me literal chills.
On one side, the card read, "I forgive myself." On the other side, it read, "As I forgive myself, I leave behind all feelings of not being good enough, and I am free to love myself."
Self-forgiveness and self-love are two of the hardest things to achieve in eating disorder recovery and are key factors in staying recovered. I strive to live by them every single day. But still, every so often, something happens to me and I have a very difficult time forgiving myself for it - this past weekend being one of those time. But now I will have this little card to forever remind me how important self-forgiveness is. I am not perfect, but that's okay. I still deserve to love myself, no matter what. I forgive myself for my imperfections. I am good enough, and I love myself for who I am.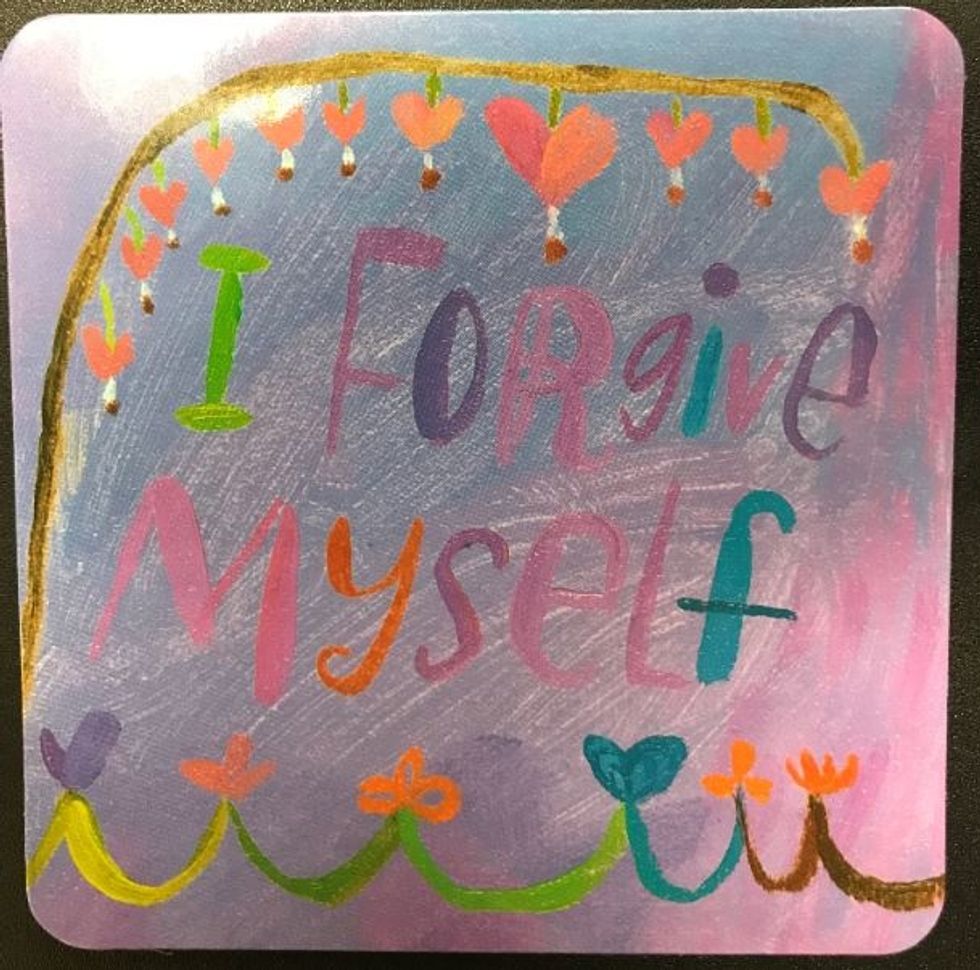 Side 1Lauren Burkholder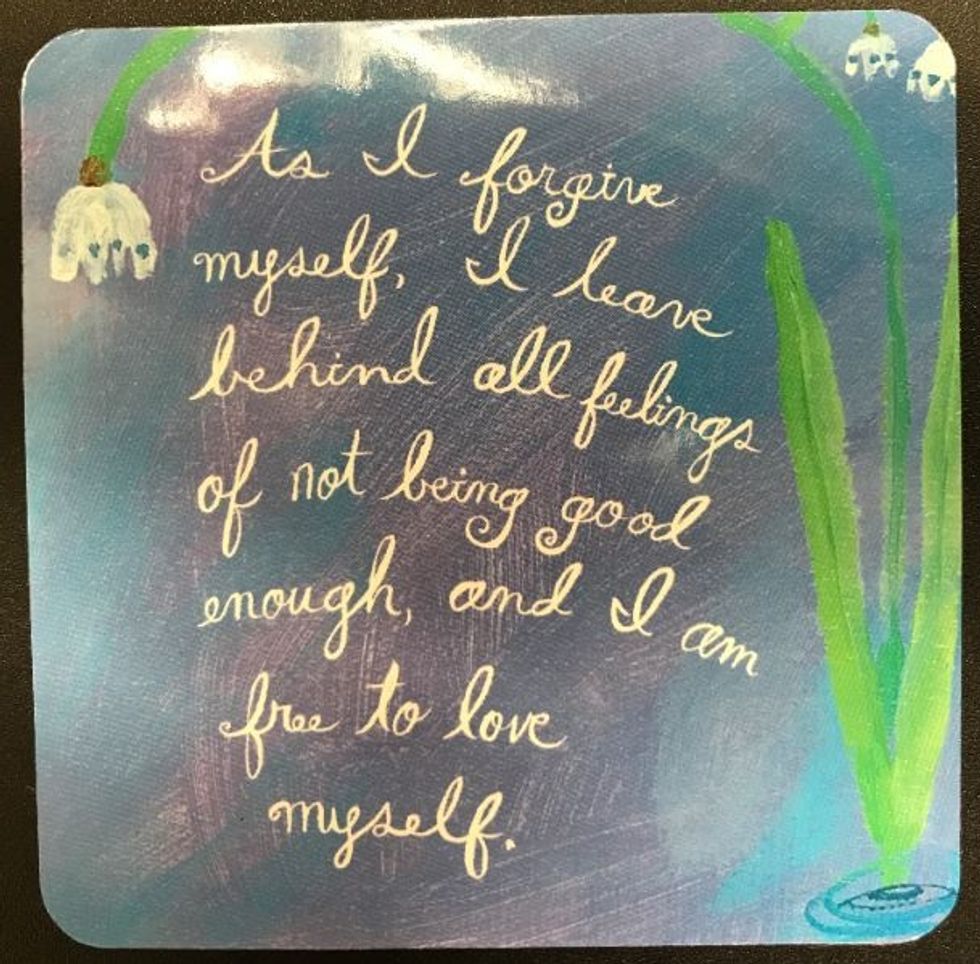 Side 2Lauren Burkholder