To the outside world, I chopped off six inches of my hair last week. Yet, my inner stream of consciousness begs to differ the actual amount of time it took. After being inspired by Kelly Kapoor's bob, I spent weeks contemplating my perfect cut, length and date. The whole process, from the thought of cutting my hair to the day after the cut, was quite an emotional rollercoaster, to say the least.
---
1. Boredom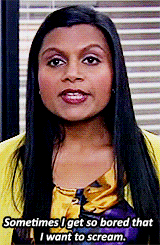 Yeah, you might have an essay and two projects tomorrow at 8 a.m., but you have nothing better to beat your procrastination than scrolling through Pinterest. That's when you find the hairstyle you didn't know you needed.
2. Excitement
Kelly is you when you lay your eyes on the best cut ever. You can feel it in your bones; you'll be living your best life after this cut.
3. Anticipation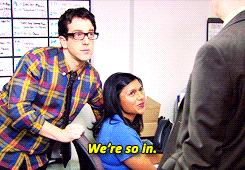 You're SO looking forward to your new style until you realize your hair appointment is in two days. Could I get another day? Or an extra month? NBD.
4. Skepticism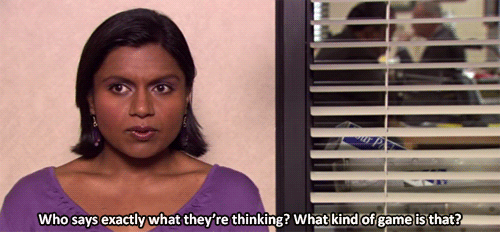 It's the day of the appointment and you couldn't be more nervous. Is cutting six inches off your precious mane really the right move? I mean, we could do with just a trim right...?
5. Apprehension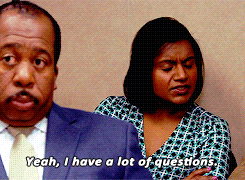 You hear the first snip and a lock of your precious hair free-falls onto the endless pit which is the ground. Well, there's no going back now.
The stylist spins you to face yourself in the mirror... and it looks nothing and everything like you imagined. Cue the awkward silence.
6. Awe

But wait... it actually looks good? Your head feels five pounds lighter, and you can definitely see the resemblance between that model on Pinterest and that face in the mirror. Who knew?
7. Content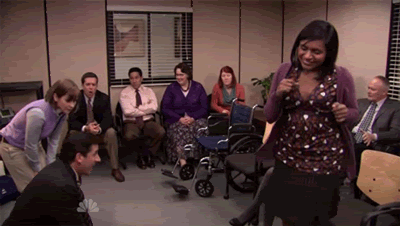 The sun is shining, the birds are chirping, and you're on cloud nine. You walk out of the salon feeling like a million bucks and you feel like you can take on the world. You're definitely #thriving!
8. Exhilaration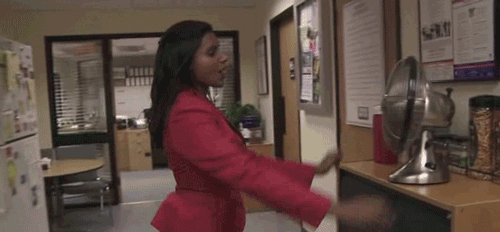 Cue the 34690756784 selfies and the insane number of hairstyles you try as soon as you get out of the salon. Whenever you run your hands through your hair, it feels so light. There's no way you can stop touching your hair... it's so short and different!
9. Confidence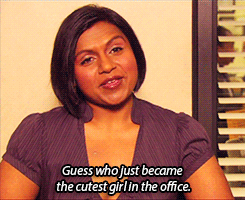 You walk into first period (or work, if you're boujee like that) with you boss lady statement walk because you KNOW you're hair is on fleek. The compliments are definitely boosting you up and can't stop hair flipping. This is definitely a mood. If only you could feel like this until your next cut.