As early as the spring of 2016, "Frozen" fans began a Twitter campaign (#GiveElsaAGirlfriend) urging Disney to write a female love interest for Elsa—and the speculation hasn't stopped since. In other words, many Disney fans think that Elsa should be the first lesbian Disney character (while others have been frantically protesting the idea online.)

But I'm not in either camp, per se.
Do I think that there needs to be more LGBTQ representation in film? ABSOLUTELY. (Read this!)
Would I like to see an LGBTQ protagonist in a Disney movie? Yes!
Do I think Elsa should be that character? No—not yet, at least.
Focusing the storyline on her love life, in general, is rather trivial in the scheme of things, and the top priority for the writers should be Elsa's character development. In other words, Elsa needs to work on her personal development FIRST before committing to ANY kind of romantic relationship—regardless of what orientation the writers choose for her.
And with so much left unresolved in Elsa's life from her friendships to her personal struggles, a same-sex love story for the Queen of Arendalle just doesn't feel like the right fit for the sequel.
(Side note: I'd rather see this storyline for Merida, but mostly because she's the most worthy of a sequel over any other Pixar character in their roster!)
It would certainly make a HUGE social impact if they were to write a same-sex relationship into the story of the "Frozen" sequel, and would certainly enhance the LGBTQ parallels that were interpreted from the first film, but it shouldn't feel forced—it should feel right for the place where the character is emotionally. And it might feel forced if this idea is placed at a higher priority over a number of other issues that need to be addressed first:
1. Homegirl needs therapy...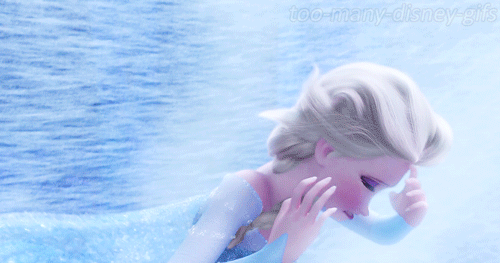 We are supposed to assume that Elsa has her powers under control now (I think), but to say that Elsa magically overcame her personal struggles is to undermine the severity of her insecurities. Elsa, who grew up to fear herself, was a complex character in "Frozen," and deserves story material to that will not only maintain that complexity but also remind us that those kinds of deep psychological scars don't go away so easily.
I think it's important to see Elsa receive treatment for her deep-rooted issues—but she might have trouble finding a good therapist in Arendalle. (Right?) So she needs to do SOMETHING therapeutic to overcome her personal obstacles; therapy takes work, and healing takes time. That's priority number one.
2. Her social skills also need work...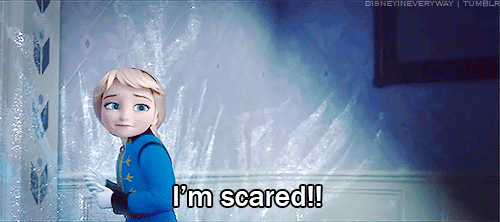 I don't think I have to remind you that Elsa, from a young age, was pushed into social isolation into her parents, right? Inspiring as Elsa may be, not only was she totally deprived of normal social development, but she was taught to fear interacting with others. While the fear of hurting others with her powers may have faded, she still lacks the necessary interpersonal skills that leaders NEED to rule a country. She also needs to sharpen her social skills to have a strong friendship with Anna, and a romantic relationship somewhere down the line.
And as you can tell by her awkwardness, Anna probably also lacked proper social development based on her parents' not-so-wise decision to keep the family in isolation. But I'm sure she didn't have it as bad as Elsa, who spent, like, TEN YEARS cooped up in her room with almost no social contact. That's priority number two.
3. Her relationship with Anna needs some TLC...

It's more than clear by now, especially with the two "Frozen" shorts that followed the film, that Anna and Elsa are best friends again. But even with these sugar-coated (but totally fun) glimpses of their lives after the original film, can we really assume that they've done enough to fortify a strong sisterly bond?
In both shorts ("Frozen Fever" in 2015 and "Olaf's Frozen Adventure" in 2017), Elsa blames herself for the time they have lost; she expresses her regret that she missed all of Anna's birthdays and Christmas celebrations since their childhood incident. The sequel cannot ignore this—they have to address Elsa's guilt surrounding their long-term estrangement, and the sisters need to do some soul-searching to reach a better place in their relationship. And I'd place this at a higher priority than writing a love story for Elsa. That's priority number three.
4. She has to assume her responsibilities as Arendalle's monarch...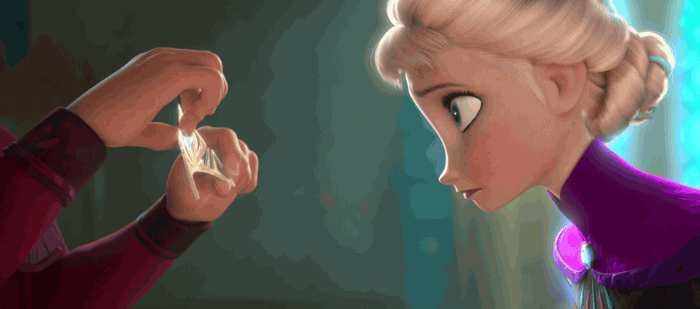 Why is Elsa's love life being heavily discussed when we haven't even gotten a single glimpse of what her life is like as the new Queen of Arendalle? Think about it: she returns to Arendalle at the end of "Frozen," plans Anna's birthday party in "Frozen Fever," and celebrates Christmas with Anna in "Olaf's Frozen Adventure." That's it.
In the "Frozen" sequel, will we get a glance into Elsa's busy life of learning the responsibilities of a monarch, making important political decisions, and, most importantly, managing her anxiety while balancing the heavy responsibilities of her position? I would hope so—Elsa's "Queen status" deserves attention. That's priority number four.
5. She also doesn't know herself very well...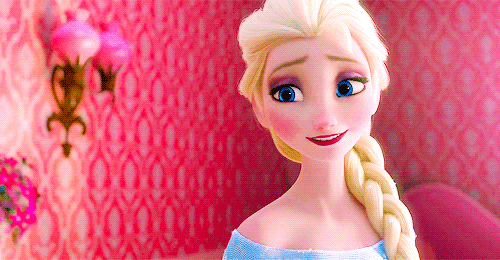 Who is Elsa once she is no longer defined by her fears? What is she good at? What will she enjoy doing now that she's out of her room and outside of the castle gates? We don't know...yet!
And Elsa DESERVES the opportunity to discover herself—before she finds somebody she loves. That's priority number five.
Based on the current media speculation surrounding the film, there's a small chance that we'll get this storyline in the "Frozen" sequel anyway. It's already been reported that "Westworld" actress Evan Rachel Wood is lending her voice to the film in an undisclosed role—should we speculate that she might be playing Elsa's love interest?

And of course, the sequel could simply just skip to a place in time where Elsa has formed a strong sisterly bond with Anna and she's not insecure anymore, has no trouble socializing, she magically figured out how to rule Arendalle with integrity, and she has a good idea of who she is as a person. But with all of the dramatic potential that these things can contribute to the narrative of the "Frozen" sequel, would you want to fast-forward over all of this?
Do you think Elsa should still have a same-sex love interest in the "Frozen" sequel? Tweet me your thoughts @missjulia1207!