This past weekend I was fortunate enough to attend a music festival that a lot of people only dream about attending. For some, it might not be a big deal but for people like my friends and I, it was everything. I drove thirteen hours from New Jersey to Michigan in hopes of finding lucidity in the forest, and that's exactly what happened.
I cannot do Electric Forest any justice with a few words, it's simply one of those experiences you must experience for yourself in order to understand it fully, but I sure as hell can try. So, here's just a few of the things that you might take away from a few days with your best friends in the forest.
1. The Highest Quality Entertainment
I thought the weather in New Jersey was obnoxious, but I'm seemingly lucky. We spent the first two days of the festival trudging through mud and torrential rain and nobody skipped a goddamn beat. Every artist performed flawlessly through the thunder and lightning, and the staff did everything in their power to ensure that we received the experience we went there for despite the unfortunate weather.
Between the bone-chilling bass, crystal clear sound, thousands upon thousands of lights and lasers and the endless things to do in the forest itself, at no point were we unsatisfied.
2. Pure Amazement
I've never seen anything like the Sherwood Forest in my lifetime. No matter how many times you walk through the breathtaking path, you will most definitely find something you've never seen before. Candle lit paths, hammock hangouts, multiple stages surrounded by nature, lights, and sounds coming from all sides and the best part, a gigantic elephant made out of WOODCHIPS. I'll keep saying it, words will never do it justice.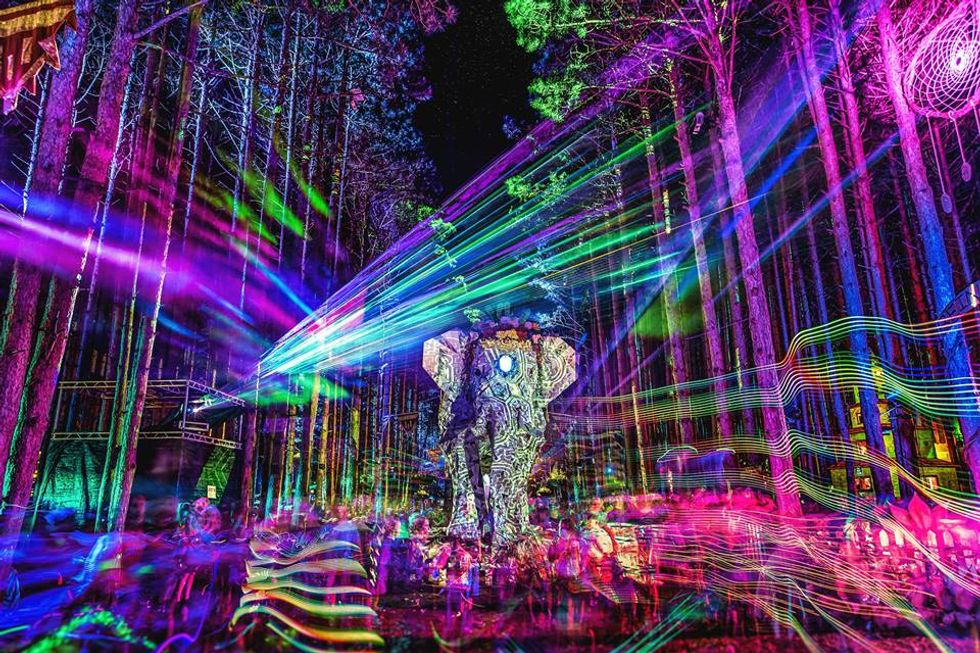 3. A Newfound Love for Nature
I love being in nature, but I've never been given the opportunity to live in it for a week. My feet swelled up like a balloon, my back hurt and I came home with a nasty case of festival flu, but it was worth every moment of discomfort to be given the opportunity to combine two of the greatest things about being alive, nature and music.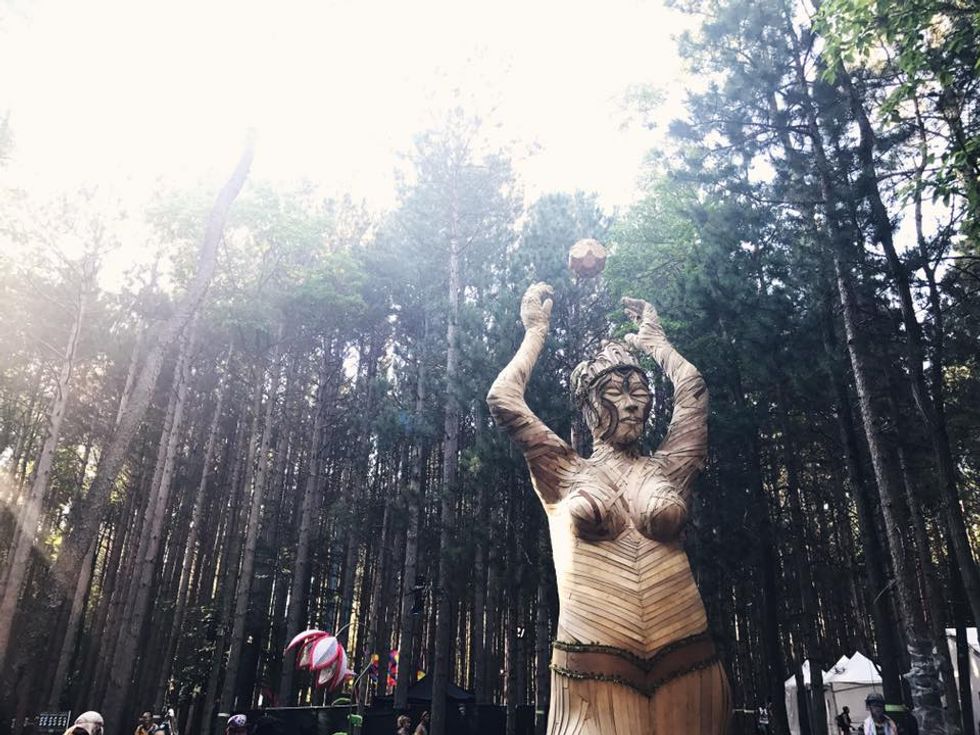 4. Clarity
I am at a huge turning point in my life right now. I recently graduated and I am about to move out of my childhood home for the first time in my life to reroute to Massachusetts. I was really hoping that the forest would provide me with a little clarity before embarking on this adventure and it did just that. All it takes is your best friends, some amazing music and a ton of amazing strangers radiating nothing but positivity and love to put things in perspective.
5. The Strongest Friendships I've Ever Had
Festivals are our thing, my friends and I. We met at festivals and do everything in our power to go to as many as we possibly can. I didn't think it was possible, but Electric Forest brought us together, even closer than we were before. Whether you're getting assaulted by music at the main stage, wandering through the Thanksuary, doing morning yoga, or chilling in the hammocks, you can't help but wonder what you did to be surrounded by so many exceptional souls.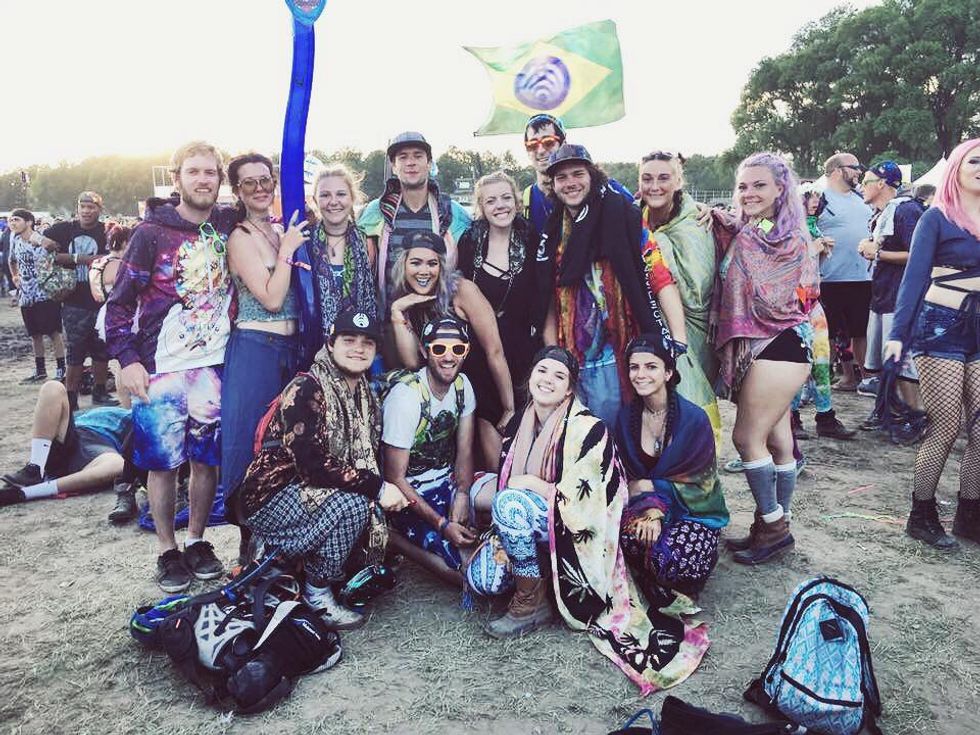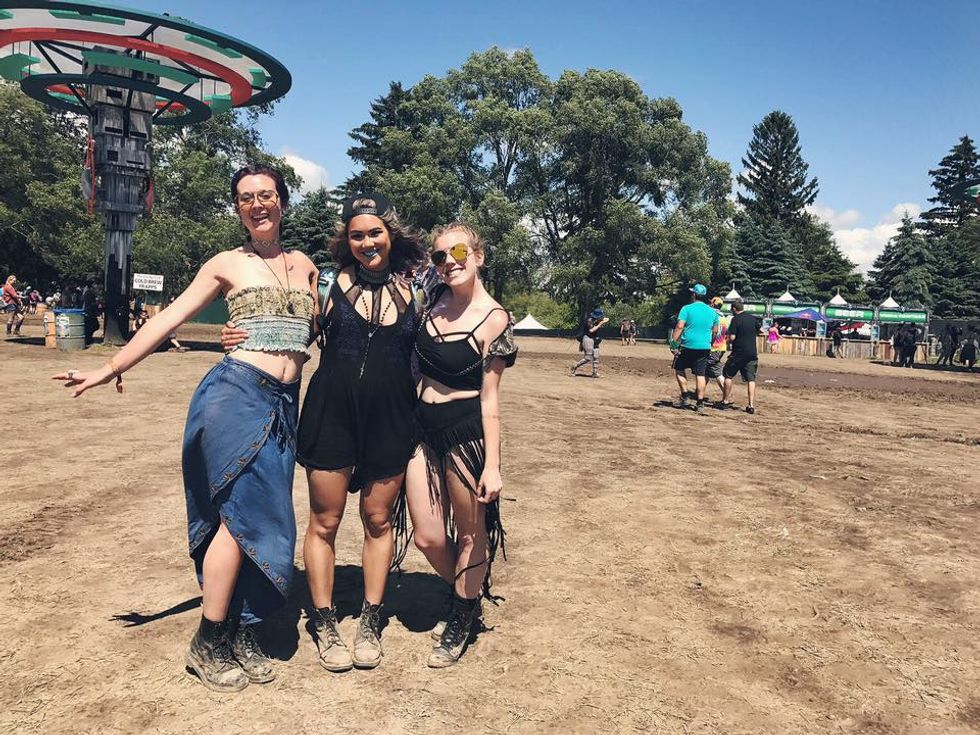 6. Empowerment
There was one moment of the Electric Forest Music Festival that changed my life. I do not wish to get into politics in such a positive, loving post so I will just leave this here for your viewing pleasure:
https://www.youtube.com/watch?v=ndaWl_Fel9Q&app=desktop
7. Peace
One of my main goals of Electric Forest was to let go of my worries and panic for a weekend. I wanted to forget about all of the adult things that consume my life, and be carefree even for just a moment, and I got just that. I woke up every morning without a care in the world, just happy to be exactly where I was. I cannot tell you the last time I felt that way, childhood maybe?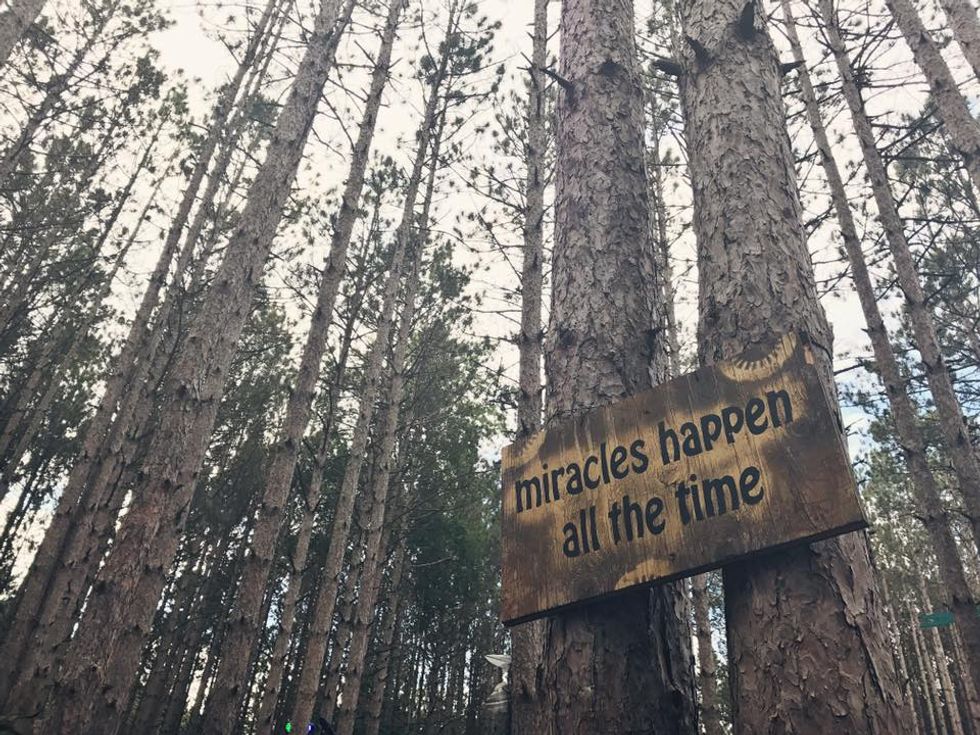 8. Oneness
People will tell you a lot of things about Electric Forest, but the truth is - it doesn't mean much unless you get to experience it yourself. I figured out a lot about myself over those four days of pure bliss. I realized the person I want to be, how I want to get there and who I want next to me along the way. I left that weekend feeling better than I ever have in my entire life. Who would've thought I'd find myself in the forest?
For write-ups, photos, set footage and more head to www.thefestiefam.com!