Have you ever went through all YouTube tutorials and you looked at all the natural hair YouTubers and you see their big and bold afros, and their curls, and the way they talk about their hair? Or, have you scrolled through Pinterest, and you see all the amazing pictures of black woman with beautiful natural hair and you ask yourself, why not me? If you answered yes to any of these question, you are not alone!
I cut my hair short in 2018 as a self appreciation. I wanted to show everyone that I am not my hair! I love ti! I kept cutting it down because I didn't want to deal with it. Not only that, its cheaper. Recently, I decided to grow it out, to see what my hair can do. I've seen that natural hair has a mind of its own, but at the same time, it can be controlled. Since then, my hair has grown. However, its a long process.
I know what you're thinking, this is a lot to do for just hair. In my honest opinion, doing all of these means that you love your hair. You want your hair to be healthy. If there is one main tip that is not on the list, but its the most important key of growing your hair out, its patience. Trusting the process is a long process. However, if you take care of your hair, and you make it a regimen, it will grow. Here's a few tips I've seen so far, that I myself tried, and it actually worked!Someone once said, "Natural hair is an exquisite crown.A head full of unique, healthy beauty. NATURAL BEAUTY." So, you better take care of it.
1. You are what you eat.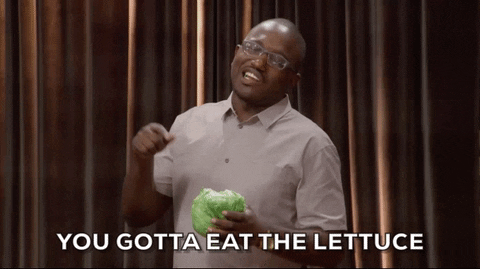 Giphy
Eating healthy promotes your natural hair. From eating your vegetables, to drinking water, and may I add, exercising promotes hair.
2. Moisturize. Moisturize. MOISTURIZE.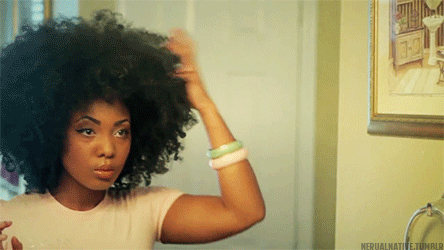 Giphy
I know that almost everyone's least favorite word is moist, but it's natural hair's favorite word. From leave in conditioner to the most essential oils. Natural hair will always be thirsty, and it is your job to make sure your hair is moist.
3. Protective styling.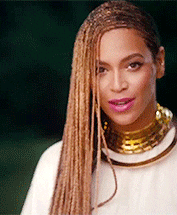 Giphy
When my hair was at shoulder length, I would put my hair away. When your hair is out, I recommend the style called, "Halo." This is when you take two parts of the hair and you flat twist it. One side would be bigger than the other, so it looks like a crown. Don't believe me? YouTube. Another way to use protective styling is putting your hair away. A lot. Crochet. Box braids.Weave. You name it. As long as your hair is way, your hair will grow. Why? The less your hands are in your hair, the better.
4. Silk is your natural hair's best friend.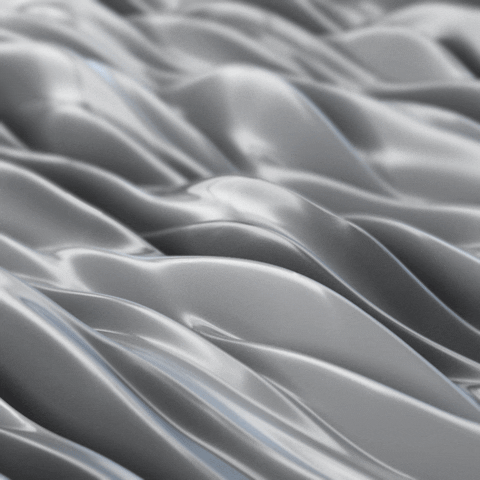 Giphy
Silk pillow cases, silk scarf, silk cap. Anything silk related, it promotes growth.
5. Drinking LOTS of Water.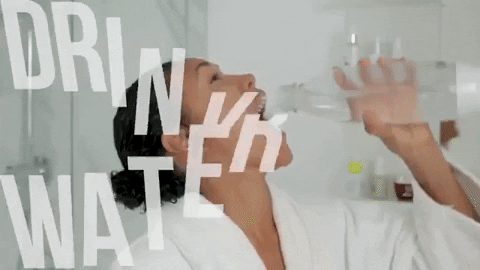 Giphy
Water is very important for our bodies, and its important for our hair. The more you drink, the more your hair is capable to grow.
Someone once said, "Natural hair is an exquisite crown.A head full of unique, healthy beauty. NATURAL BEAUTY." So, you better take care of it.