It is the most wonderful time of the year when everyone will do their Christmas shopping and decorations. Christmas is one of the most festive holidays that comes year around. One thing people tend to put on besides holiday movies is holiday music. Here is a top ten list of select favorite Christmas songs:

10. Robert Goulet - Silver Bells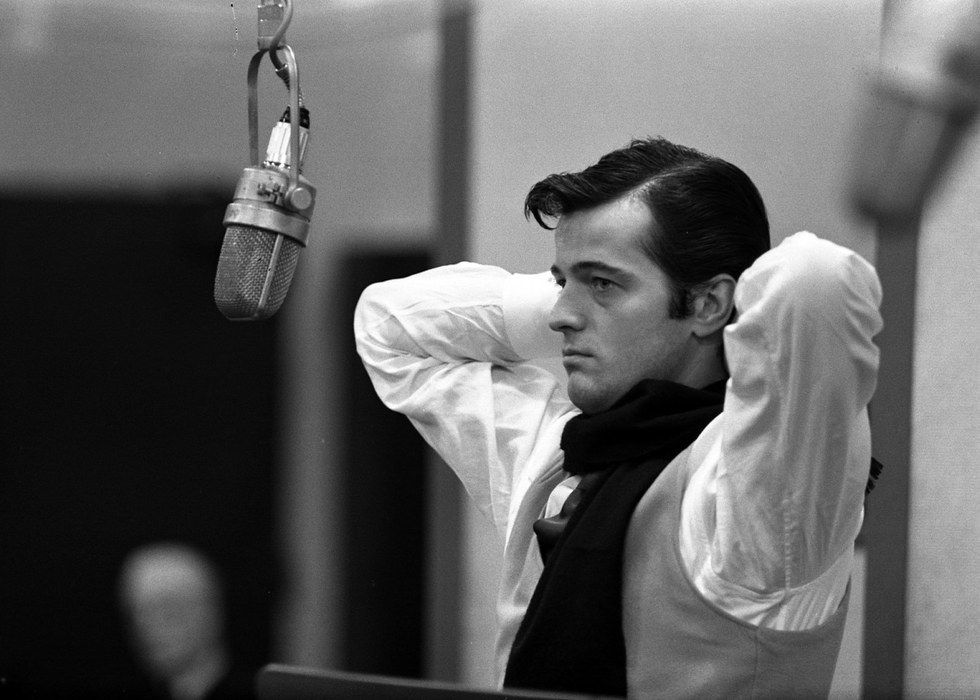 You may have seen this man's face from Emerald's Nuts commercials, or probably from cameos in Scrooged, Beetejuice, The Naked Gun (Part 2: The Smell of Fear). Robert Goulet is a from a different time, well-known as a singer for his distinct baritone voice. Utilizing his voice mainly for stage performances on Broadway and compilations through the decades, Goulet came out with a Christmas album in 1963 called Robert Goulet's Wonderful World of Christmas. One peculiar single from that album was "Silver Bells." His voice is so distinctive and has been played in many Christmas films. Having Goulet on the list was a must; he might as well be the voice of Christmas. For Goulet's legacy as well, Will Ferrell did a great impersonation of him on Saturday Night Live if you need to understand how great Robert Goulet is.

9. Chuck Berry - Run Rudolph Run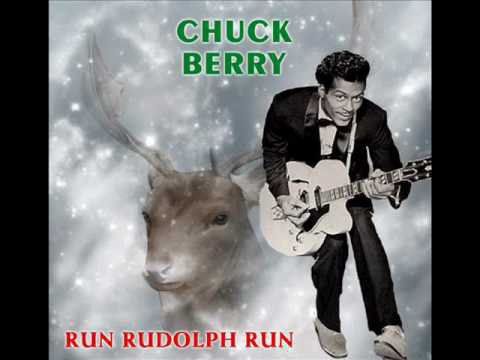 If you know this song right off the bat, you will first imagine Kevin McAllister's family running through an airport, desperately trying to make their flight. To the ones who do not get my reference, it was from Macaulay Culkin's childhood/holiday/family comedy: Home Alone. Chuck Berry was well-known for his guitar ability and for demonstrating the early foundations of Rock 'n Roll. If you listen to "Run Rudolph Run," it almost sounds like Berry's popular song Johnny B. Goode. Written by Johnny Marks, whom was also the writer of "Rudolph The Red Nosed Reindeer," the song was released in 1958 going for a different direction and genre preference for a holiday single. Chuck Berry was in the pinnacle of his career back then.The song has been covered by countless artists like Sheryl Crow, Lynard Skynard, Billy Idol, Cee Lo Green, and many more.

8. The Kinks - Father Christmas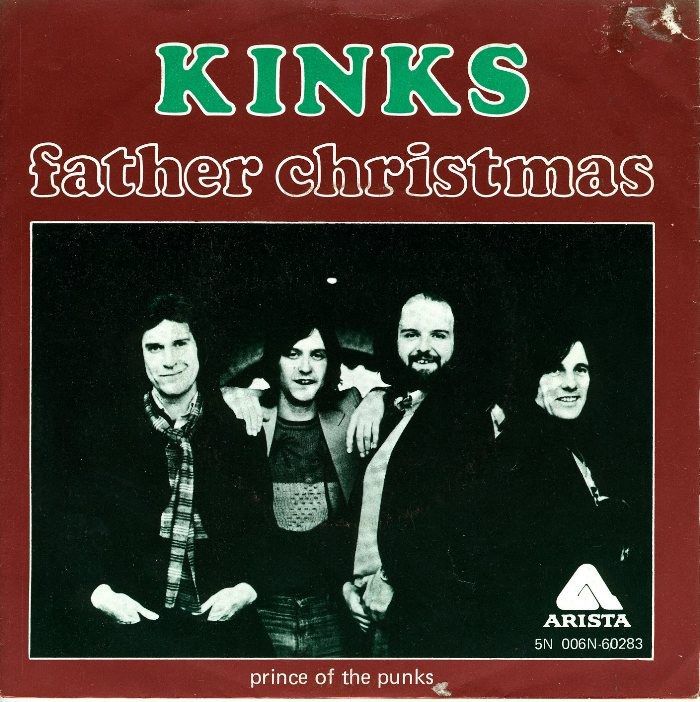 Putting The Kinks on the list because the song "Father Christmas" has more of narrative than any holiday song.The Kinks had a different direction compared to any other traditional holiday tune. "Father Christmas" is about how Santa Claus gets beaten up in a department store by a gang of poor kids.The kids preferred money over toys since they seem impractical. Displaying more of a punk rock version of Christmas, the Kinks took a twistful approach that all kids may not want toys. Also, Father Christmas is the traditional English term for personifying Santa Clause.

7. Bing Crosby - White Christmas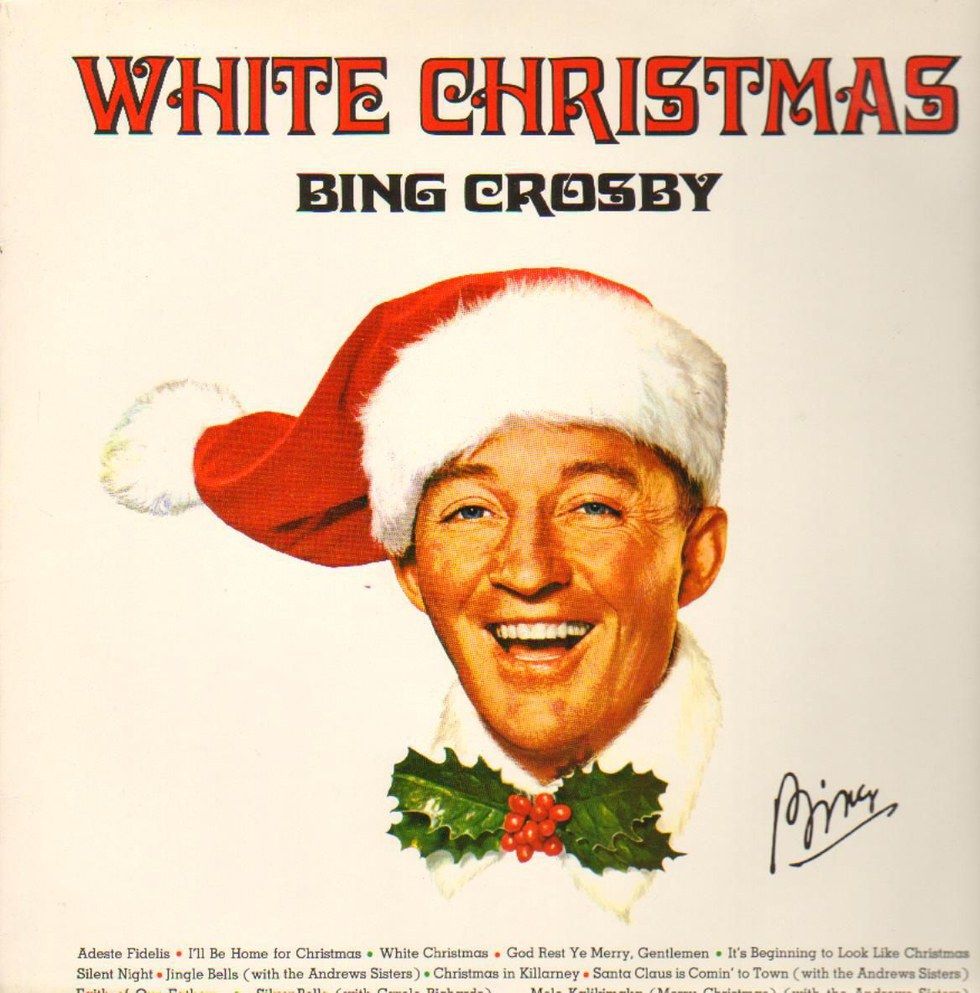 Bing Crosby was a profound singer and actor. Crosby is one of the best-selling recording artists in the 20th Century. "White Christmas" was written in 1942 by Irving Berlin. The song is about reminiscing an old-fashion Christmas. Crosby performed the song on Christmas Day on an NBC radio show and he performed it in the 1942 film Holiday Inn. White Christmas is considered iconic and is one of his best-selling singles of all time.According to Guinness Book of Records it sold over 100 millions of copies around the world. Bing Crosby is profound.

6. Run DMC - Christmas in Hollis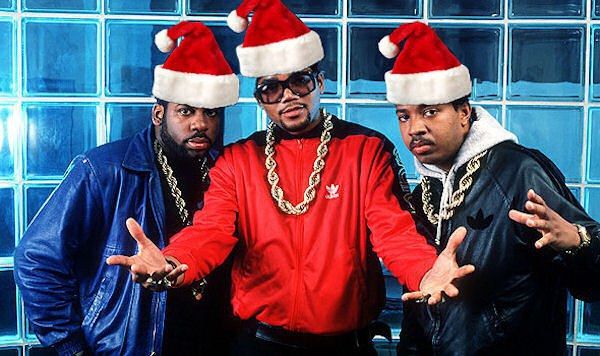 Run DMC are one of the most influential acts in hip-hop culture. One of the most well-known hip hop acts in the 1980s, they were approached to do a Christmas compilation called A Very Special Christmas. Unsure if they wanted to do it, they were given the single "Christmas In Hollis." Hollis is a neighborhood in Queens, New York, where the group is from.The track has samples of "Jingle Bells," "Frosty the Snowman," "Back Door Santa," and "Joy to the World ." Produced by the infamous Rick Rubin, "Christmas in Hollis" is one of the most playable tracks during the holiday seasons and one of the best.

5. Eartha Kitt - Santa Baby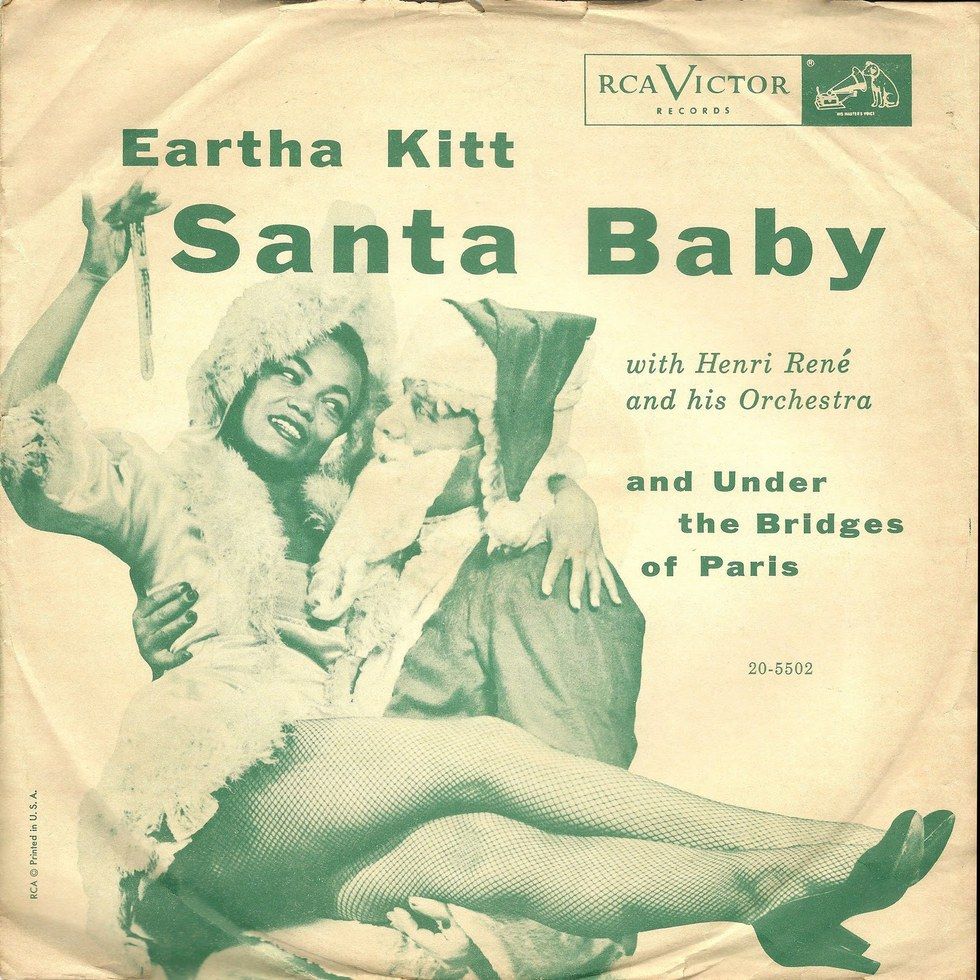 Eartha Kitt was a singer, cabaret star, dancer, actress, and activist, born and raised in a different era where persecution was rabid. In the early 1950s, Eartha Kitt made several music hits and was contradistinctive of her era due to attracting fame and being colored. Kitt turned "Santa Baby" to a tongue-in-cheek look at Christmas.The song is about how a woman wants extravagant gifts. Kitt did it so well, it was reprised in the film adaptation New Faces. It is in the top five mainly for the style of the Christmas song before the other artists like The Kinks and Run DMC, who had a different approach. Did you know, Eartha Kitt played Catwoman in the 1960s Batman series?
4. Jackson 5 - Santa Clause is Coming to Town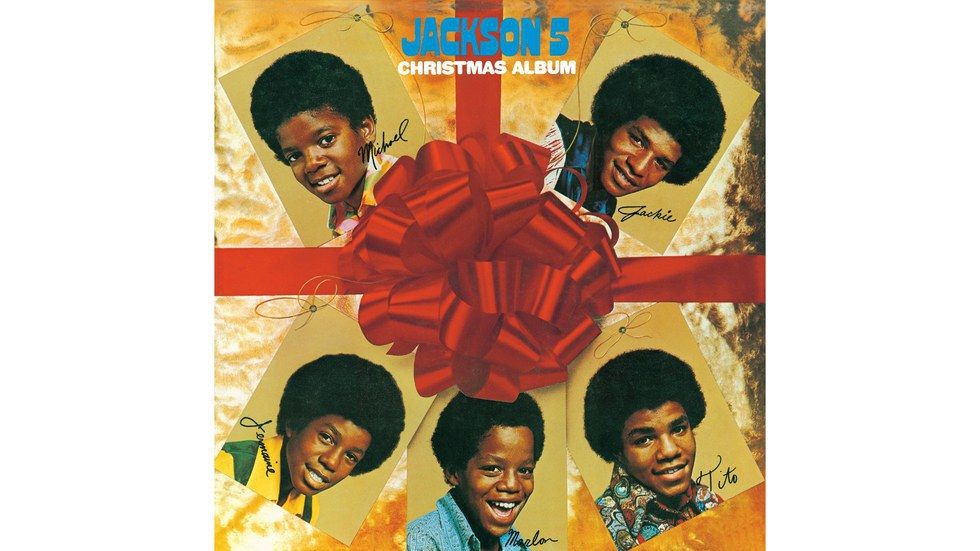 Jackson 5 is one of the most famous music groups in America, especially the lead singer and youngest Jackson, Michael. They were one of the first groups of black American performers to cross over demographics. When you get this amount of fame, record labels look at artists as products. Jackson 5 being at the top of their fame, Motown got the Jacksons to put out a Christmas album. From this Christmas album was the single "Santa Claus Is Coming To Town." The Jackson 5 version of this single had more of an up-beat, funk interpretation, and it has more enthusiasm for Christmas. It was written in 1934, and many artists had sung their own version of this song. The best would have to go to Jackson 5.

3. Frank Sinatra- Have Yourself a Merry Little Christmas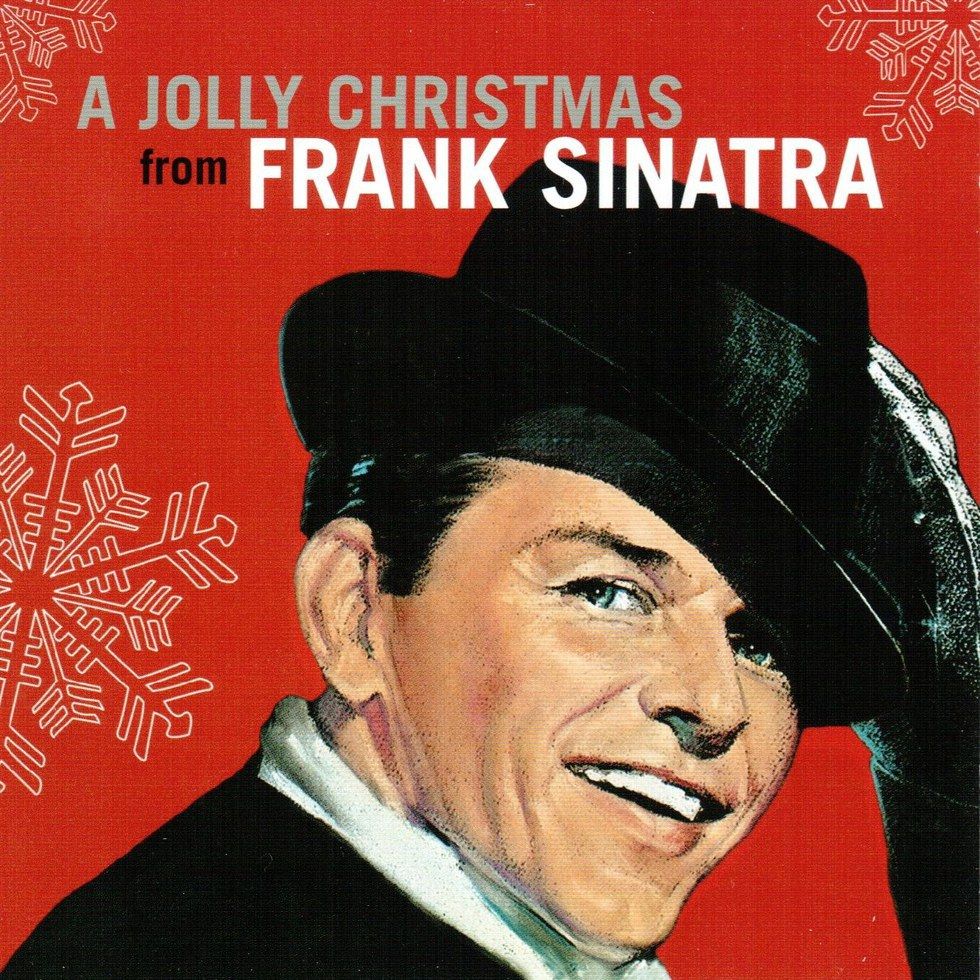 The late Judy Garland introduced this Christmas tune in the 1944 musical Meet Me in St. Louis. Frank Sinatra later recorded this song and modified the lyrics. He modified the song to be more joyous compared to the film's lyrics where the interpretation was to be nostalgic and cheerful; if you ever watched Meet Me in St. Louis. Sinatra was also like Bing Crosby, another influential singer and actor of the 20th century. Sinatra doing "Have Yourself A Merry Little Christmas" is the third most performed Christmas song. Others have interpreted this song but foremost when it plays in holiday films, or specials, Sinatra's version was always the one that can be easily familiarized.
2. Charlie Brown - Christmas Time is Here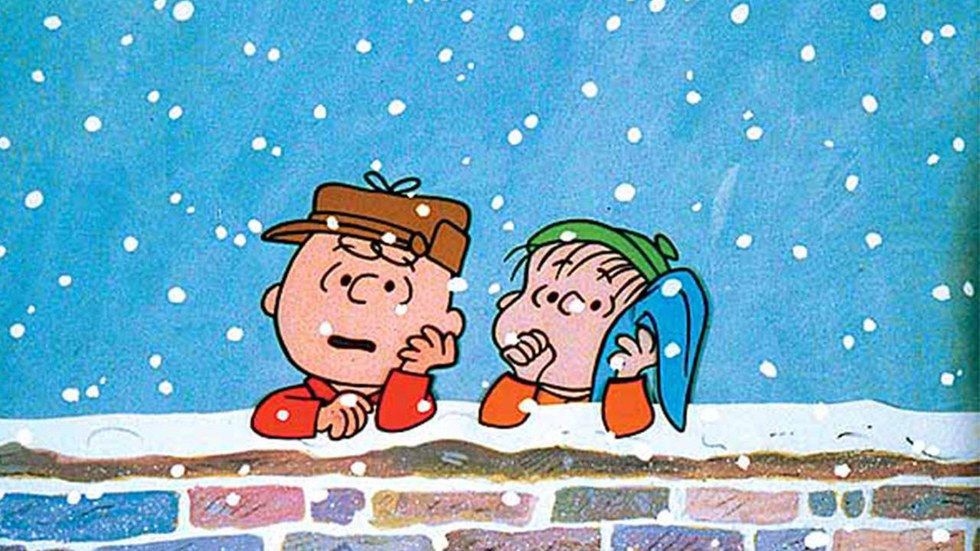 Most of us growing up, children have watched countless holiday films. Based on the comic strip Peanuts by Charles M. Shultz, starting in the 1960s Peanuts had animated specials and in 1965 CBS television network aired A Charlie Brown Christmas, which is one of the all-time great Christmas theme for television and film.Hearing "Christmas Time Is Here" being a classic to remember and it is impactful personally as it rekindled the holiday spirit.Written by Vince Guaraldi, who mainly compose the Christmas special, became a classic hit.The holiday special earned an Emmy and is critically acclaimed.It is recommended to be shared for children for many generations. Usually around the Christmas season it is traditionally premiered every year on television. Charlie Brown reminds people the true meaning of Christmas.

1. Mariah Carey - All I Want for Christmas is You

You are probably telling yourself "of course this is number one, this is everyone's number one," but it is everyone's number one for a reason. Mariah Carey is commercial success singer, obtaining countless hits, earning several music awards and has playable hits that are still everlasting the past two decades. Since it is the holiday season, Mariah Carey's All I Want for Christmas is You, is by far one of the most playable holiday songs currently.She co-wrote the song and released it in 1994 by Columbia records also placing it on her fourth studio album and holiday album Merry Christmas.This Christmas song is an up-tempo love song, declaring that the narrator does not need presents or Christmas decorations but only to be with her lover. As much for some people, they are not interpreting All I Want for Christmas is You, as a holiday love song.They are much looking for a holiday theme song to listen while they get into theme while driving all over town to find special gift for love ones. If they needed to get into the Christmas spirit, this would be the most repeatable song of the holidays. And besides, who does not love Mariah Carey?