It is hard to believe that I have been eating my way through NYC for the past two and a half months. It is difficult to conceive that I have been experiencing amazing culture just through all the noms I have been consuming. This is ultimately my biggest dilemma, though. How can you continuously eat out while paying your rent at the same time? It is utterly impossible, so you just have to save your pennies and make every appetizer, entree and dessert count!
Now let's go through some of the best food I have had while I have been here. We could probably start with my latest venture at Black Top. This burger joint has recently become Insta-famous as it features shakes that are just exploding with toppings. Literally. See what I mean?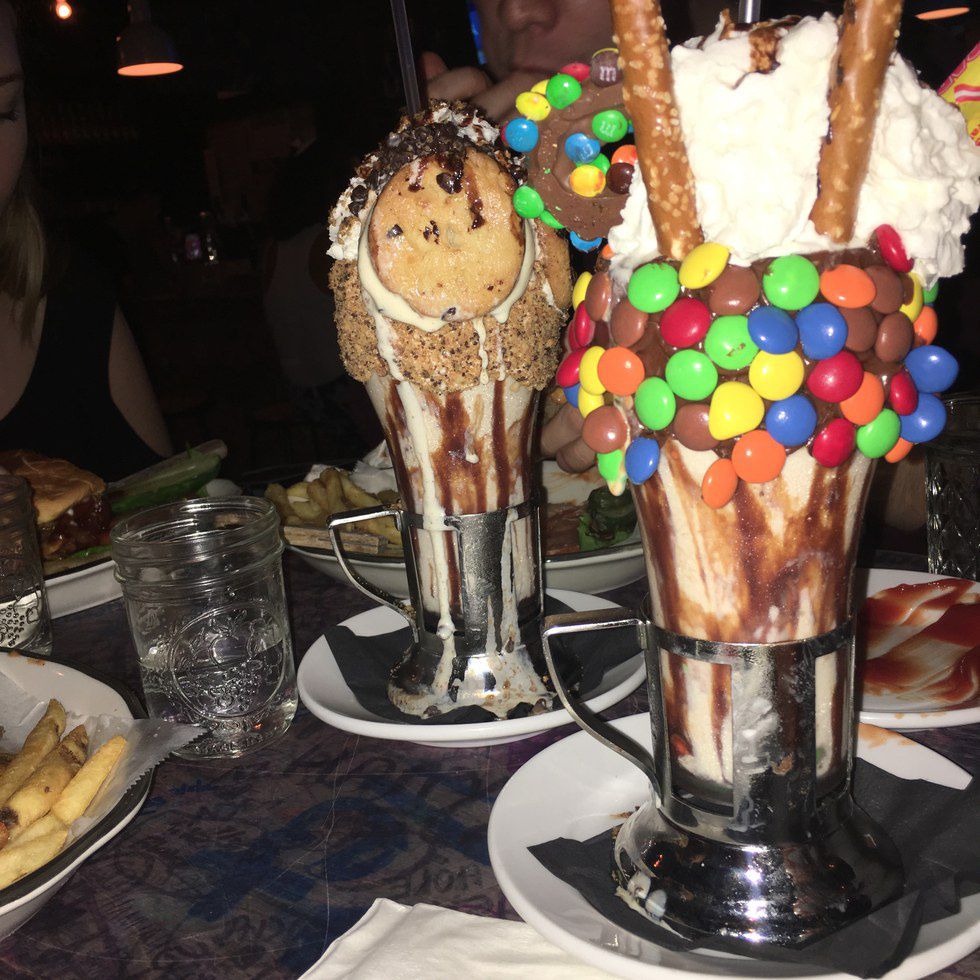 Over the weekend I revisited the most delicious ramen place. Just uptown on 72nd Street and Broadway, Zurutto has concocted something pretty remarkable! The first I visited this place the pork ramen was really good. Plus the customer service was incredible! Round two consisted of truffle oil mazemen ramen. There was no excess water getting in the way of this tasty, and spicy, mess of a dish. If you hit this place up, don't even bother with a menu. Get the truffle.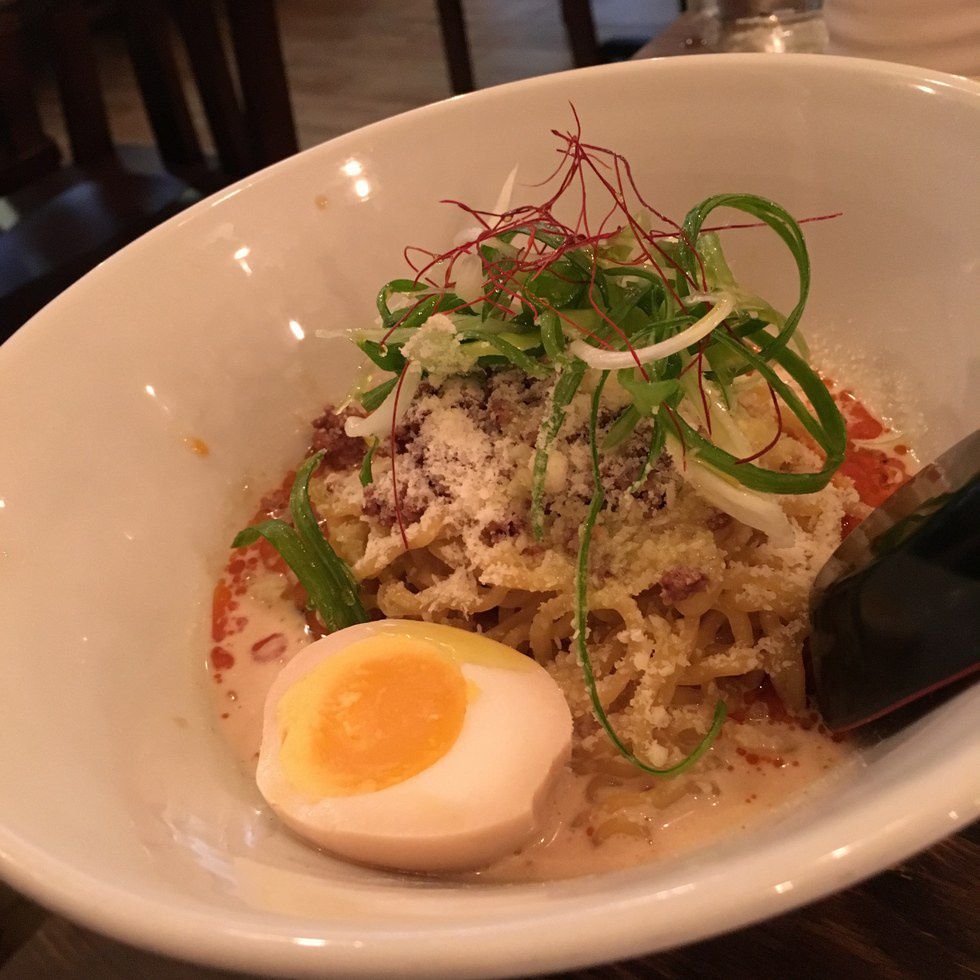 Looking for the best burger in town? Well lucky for you I have two amazing burgers places ready for you to try! The first, Mel's Burgers, is so legit. A cool uptown burger bar that just knows how to please. The onion rings are king and they have multiple burgers that just cannot be tamed. However, if you are downtown, Bare Burger is the place to be. It has multiple locations and is just simply amazing. I got a slow-cooked sesame ginger beef burger that just melted in my mouth. It was literally dripping with the sesame ginger marinade that it had clearly, and beautifully, been soaking in. Check it out below. Too bad it is not a scratch and sniff.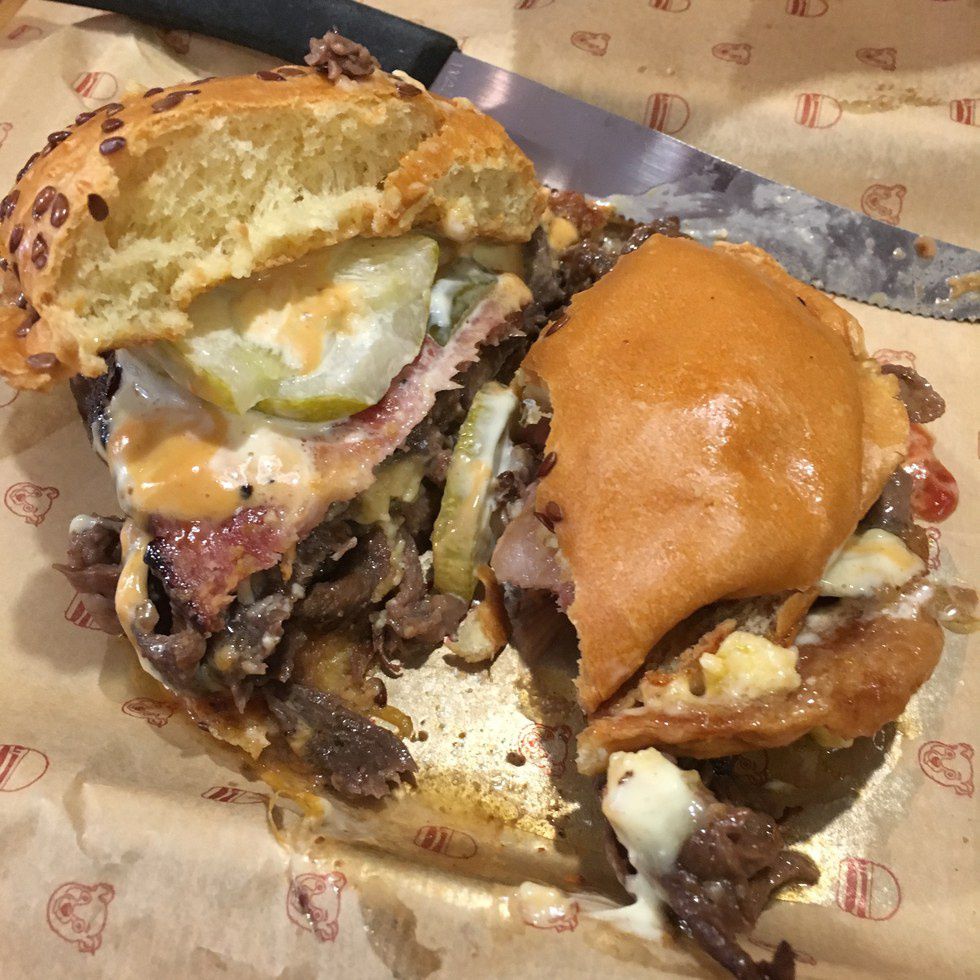 The next dessert is really becoming so trendy. Rolled ice cream is such a huge fad right now. Honestly, it is not that amazing but you should try it out at least once! It is extremely cool to see them make it so make sure to put it on your Snap story and make sure to load up on dragon-fruit! Yumm.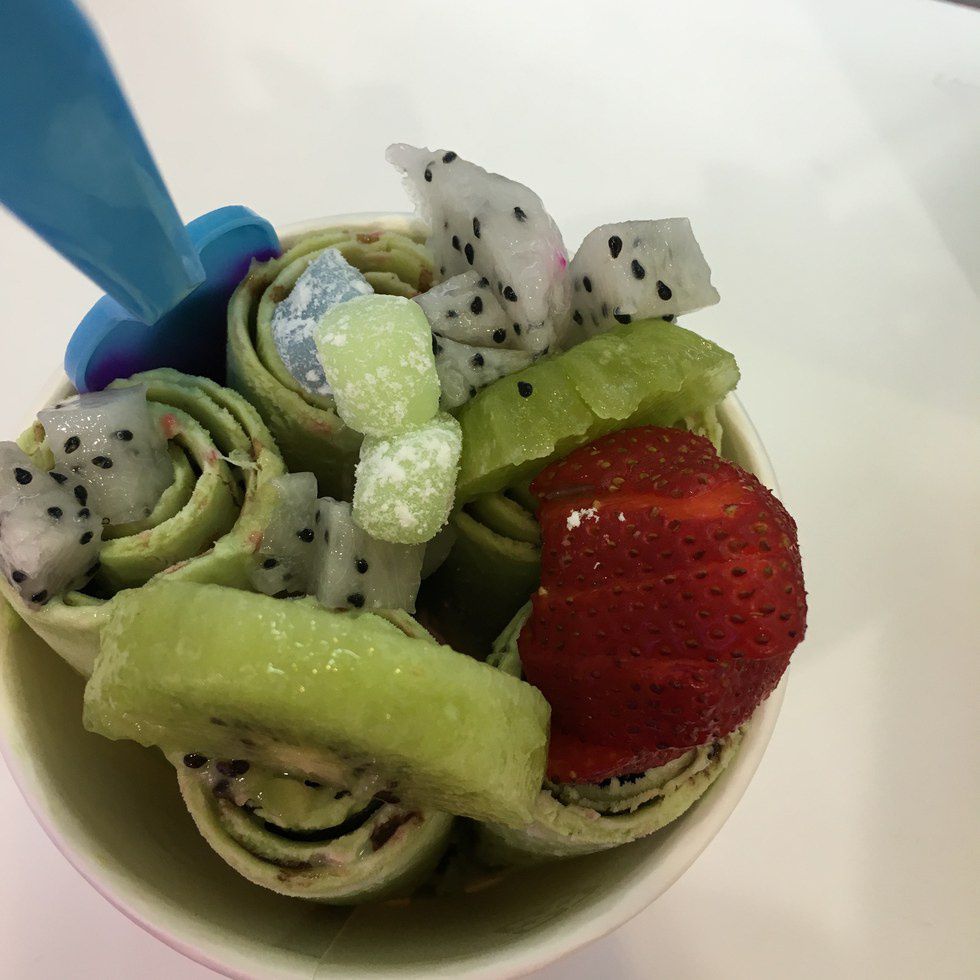 And now, for the most important meal of the day: brunch. New Yorkers are the best at brunch. Honestly, every other city should just stop trying to do it. They are innovative as anything so forget about scrambled eggs and toast with jelly. Those days are over. Just take Ella Kitchen & Bar for example. I am not even going to try to describe the dish. I will leave this picture here, though...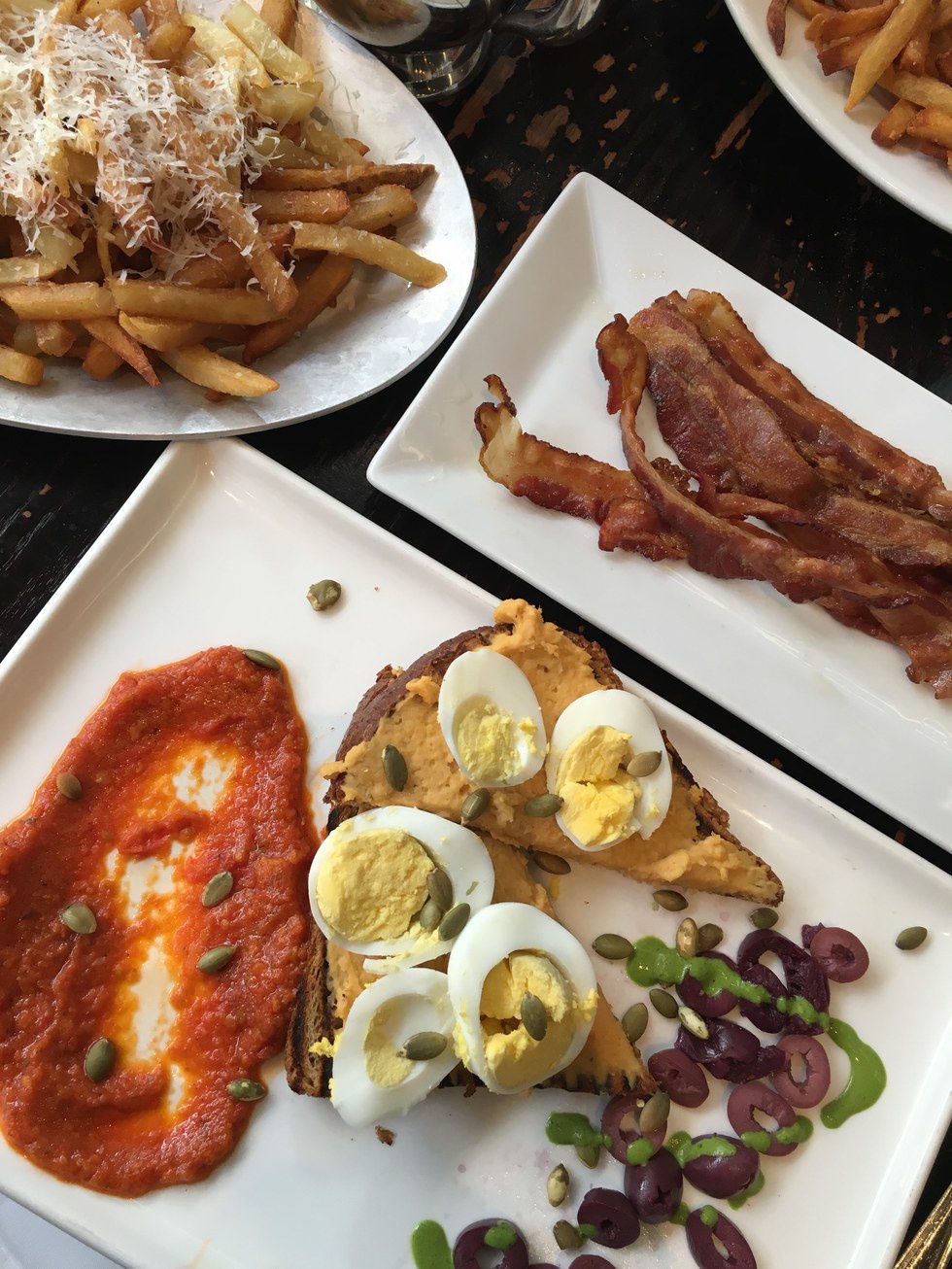 I honestly do not even care how these chefs keep coming up with these amazing dishes. My only real concern is how I am supposed to get all my clothes to still fit like they did on day one.