On September 19, 2017, a 7.1 magnitude earthquake hit Central Mexico. Puebla, Morelos, and Mexico City were all hit. Exactly 32 years ago, Mexico City was hit with an 8.0 magnitude earthquake. Until this recent one, there hadn't been another earthquake as bad as the 1985 earthquake. Hearing about the earthquake, I just sighed. I couldn't believe there was another natural disaster happening. I didn't even know what to focus on at that point. Later that night, I found myself looking at photos and videos of the damage. I was at a loss for words than, and I still am now.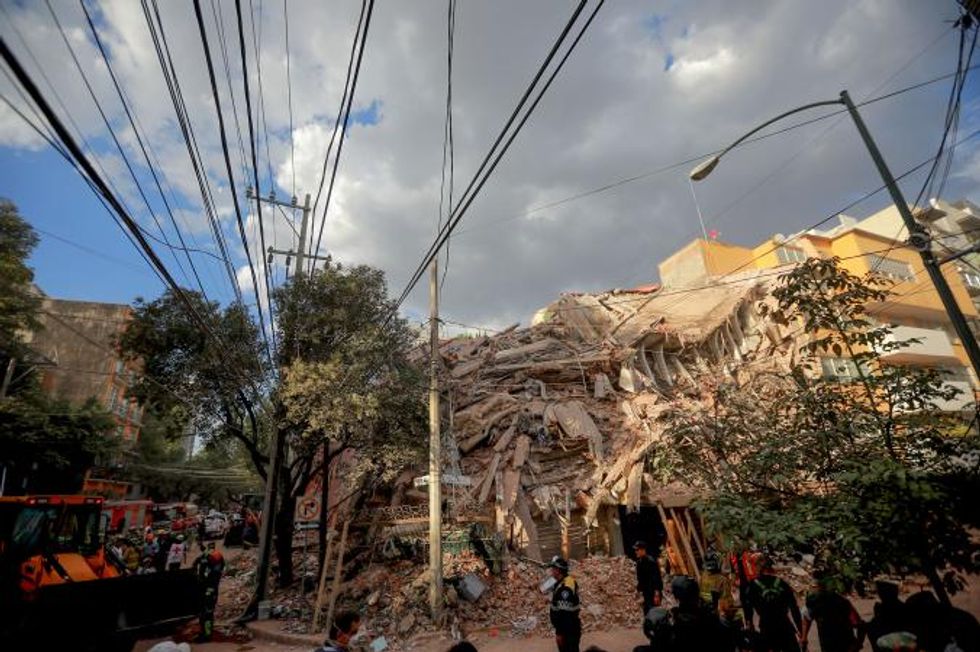 Immediately, I was seeing many Mexican celebrities posting videos or pictures showing their love and support. Some were already joining in on charities to help raise money for victims and to aid help. The Red Cross was in the scene quite quickly. People on social media were posting photos with the Mexican flag and long messages filled with hope. Then a series of photos came out. All anyone could say, "That's Mexico." These photos showed citizens in the middle of the chaos, helping children, lifting up rubble, saving dogs, anything and everything you wouldn't expect from a country shaken from the destruction.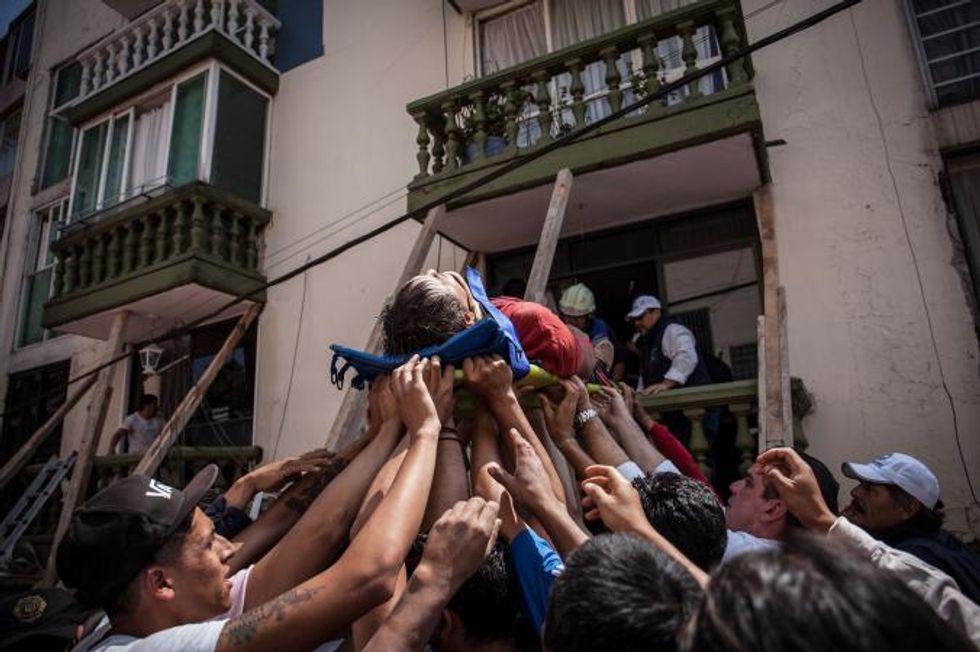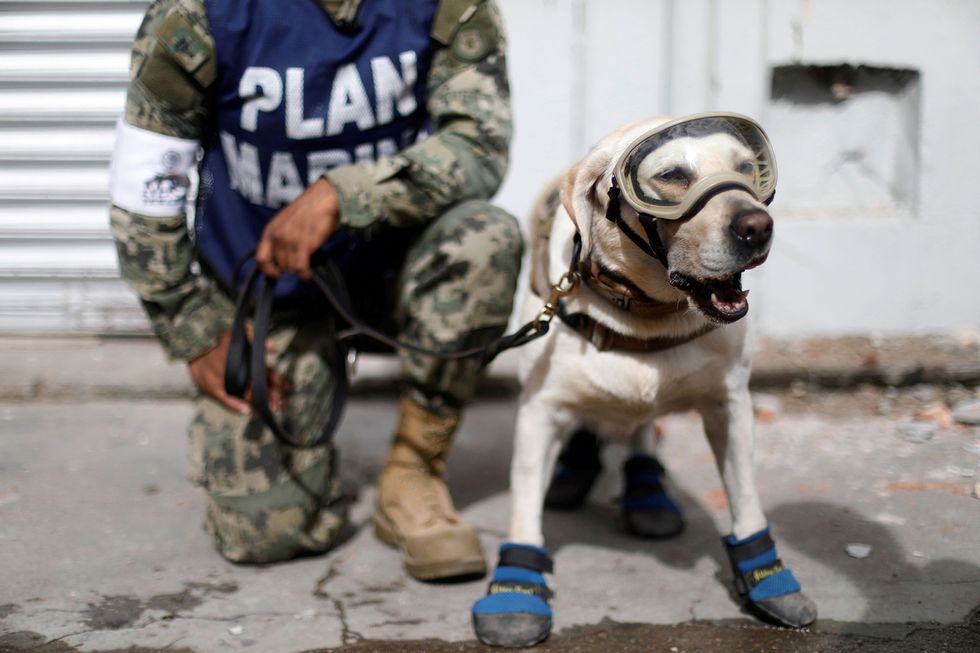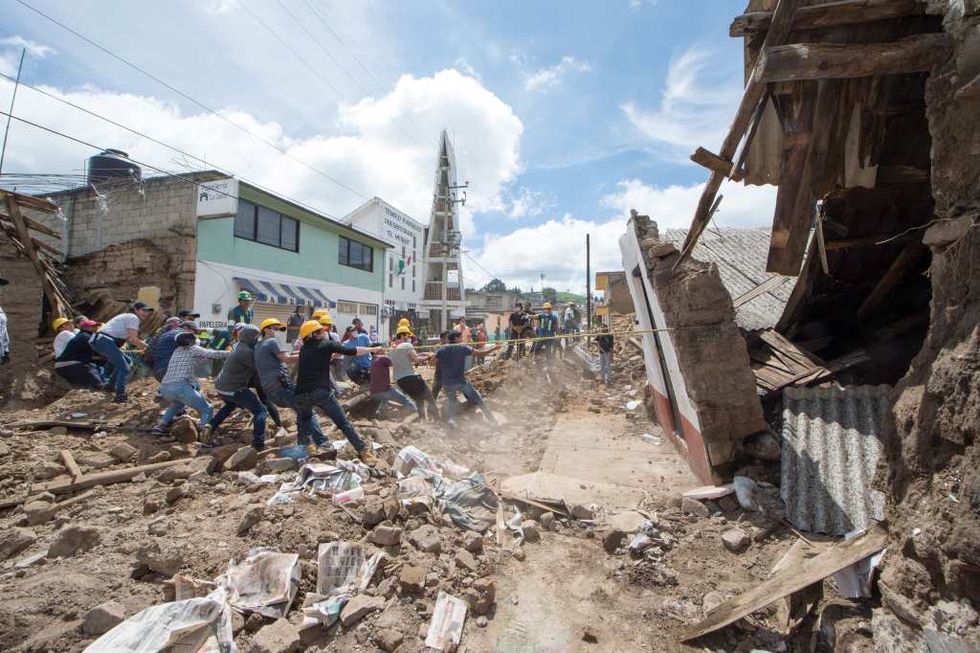 Mexico's government is filled with nasty, rich men who don't care about the people as long as they can continue shoveling pounds of money into their pockets. The day after the earthquake, my own mother asked me how to know if a charity is corrupt. I asked her why she needed to know that. During the 1985 earthquake, much of the money donated went straight to the government. They did nothing to help, and since then, people have learned that. That's why Mexican citizens have been out helping, because their government, the people who are supposed to protect and serve, won't do that. I showed my mom a few links that will give you all the information on a charity so she can make sure the money goes to where it's promised before giving her money out.
With all of this in mind, I think this is a huge learning moment for people all over. So many of us are quick to decide to not help our neighbor. Mexico is filled with kind citizens who are spending their days helping others. They are providing food, they are picking up rubble, they are saving children and animals. Many Mexican celebrities are joining in and exposing the government because they know they won't help them out. This is a community that will not leave someone behind.
Mexico is filled with greedy monsters who will sit on their thrones, watching their people die from their mansions. Mexico is also filled with kind people who will give their lives to save one another. Looking at the footage and photos from this event really shows that humanity isn't all that bad. So, instead of sitting at home and just saying a prayer for these people, make care packages, donate to a charity, or look up how else you could help.
If you don't want to look up ways you can help, here's a few:
- UNICEF
- Omaze (This is a charity created by Diego Luna and Gael Garcia Bernal. You can watch Luna talk about it and about the corruption with the government on Conan here!)
- Oxfam
- Red Cross -- You can help by giving blood, or becoming a volunteer, I don't recommend sending money their way, as a good portion stays with them instead of to the victims themselves.