A couple of weeks ago, I saw an Asian with blonde hair walking around campus and thought "dang, that actually looks really good." Within a few hours, I had scoured Yelp and spontaneously booked an appointment with Tom Tran Hair for the next weekend. I picked him because he had stunning reviews, great photos, and most importantly - a lot of experience dying Asian hair, especially to blonde.
I was so excited but nervous for the appointment - dying my hair was something I had never really done in the past. I had no idea how I would look as a blonde. I spent a few hours looking through photos of blonde Asians and picked a couple of reference photos for the colors I wanted. The color I chose was basically an ashy blonde with darker roots to make the transition during hair growth easier.
This was my hair before (natural, virgin black Asian hair feat. my puppy):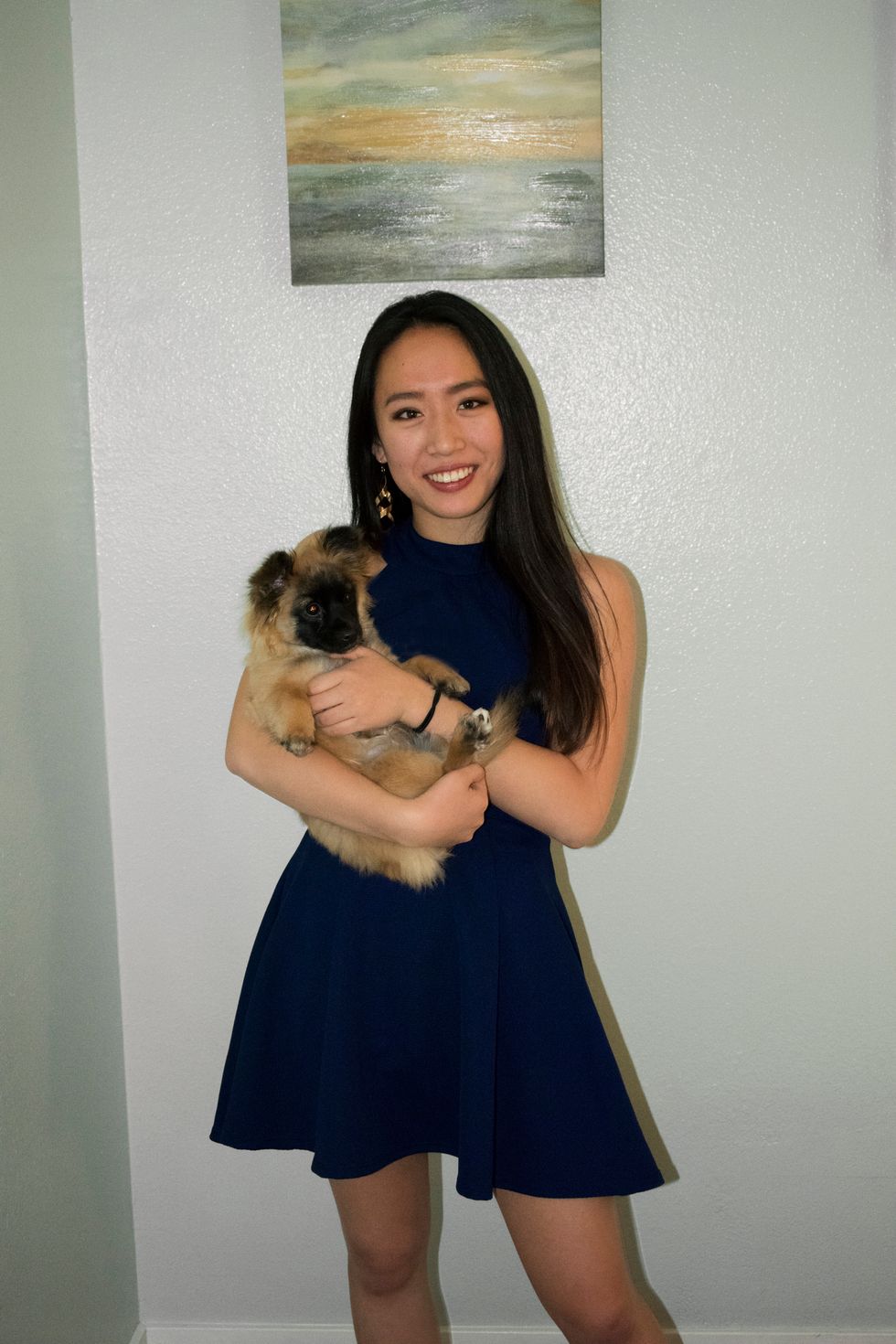 BeforeJennifer Zhang
I arrived at the salon with my laptop, chargers, and snacks for an 8-10 hour session. Tom checked out my hair, looked at the photos I showed him and got to work. The first step was a quick trim of my hair, which hadn't been trimmed by a professional in years. He then applied the first round of bleach.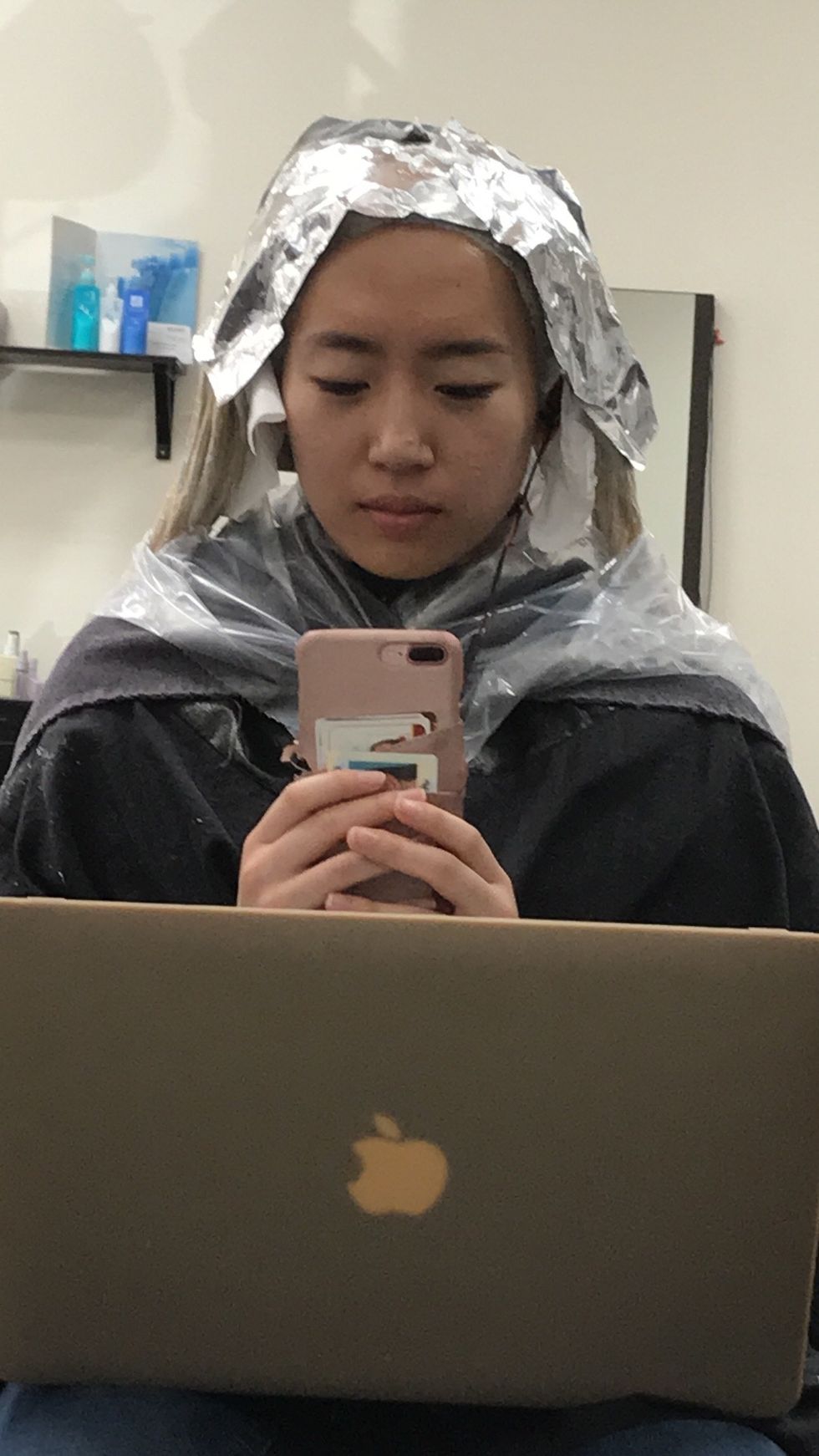 After the first round, Tom did two more rounds of bleach to completely lift the color from my hair. One thing no one ever told me about was how much bleach hurts. It felt like my scalp was being burned for the hours that it was on my head.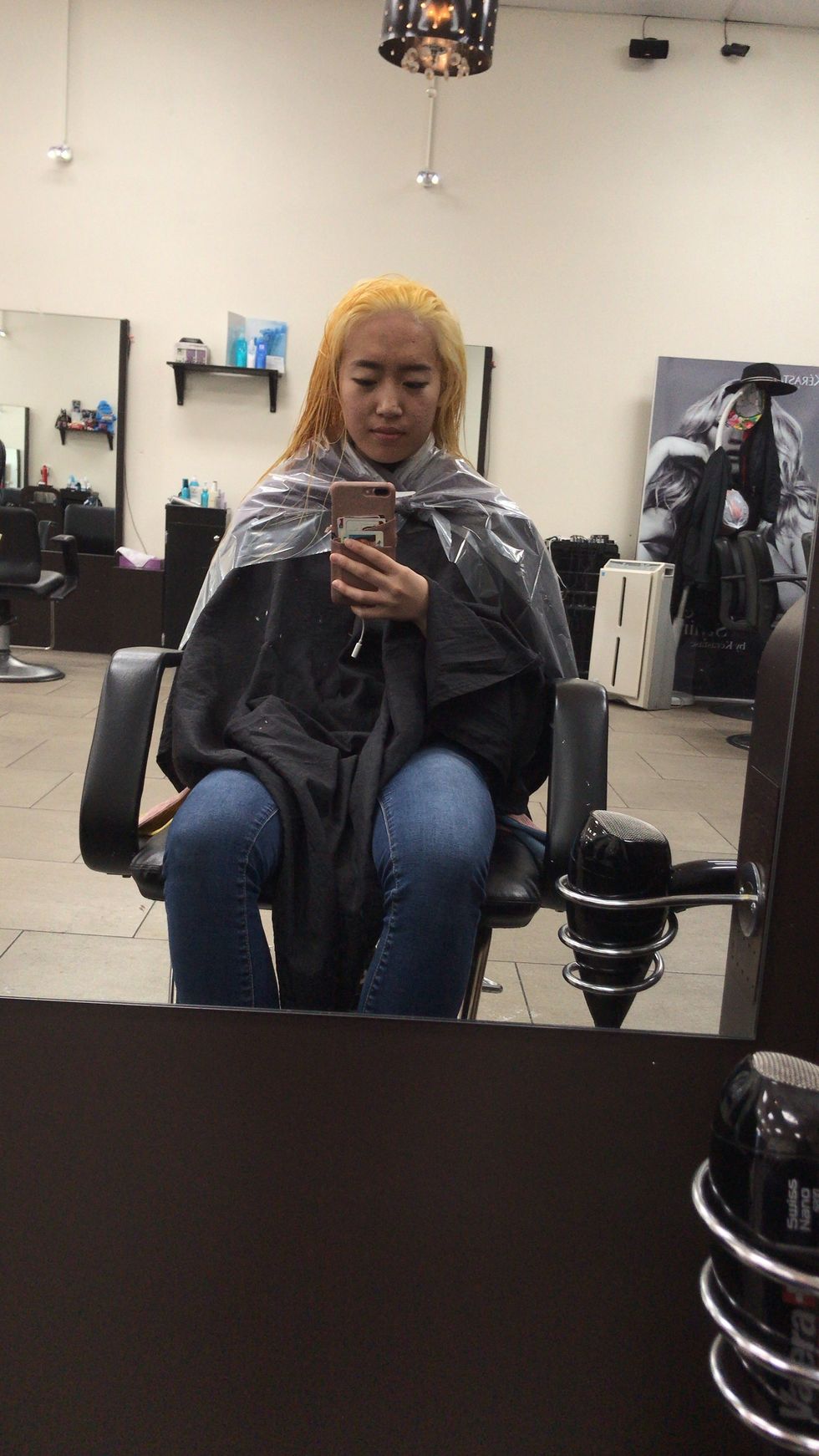 After the bleach was washed out, Olaplex was treated on my hair three times. Olaplex is a bonding treatment that helps minimize damage from bleach. Thank God for Olaplex - my hair surprisingly came out with 0 damage. There were no more split ends in my hair than there were when I began the treatment. I had fully expected my hair to come out with at least some damage, but there was very little. The only difference I can detect is when putting my hair in a bun now, it feels slightly more crisp than it had in the past.
Once bleach was out of the way, Tom began toning my hair. He applied the lighter toner to most of my hair, and then the darker toner to my roots as I had requested. He washed, dried, and trimmed my hair one more time and it was complete! 9 hours in the making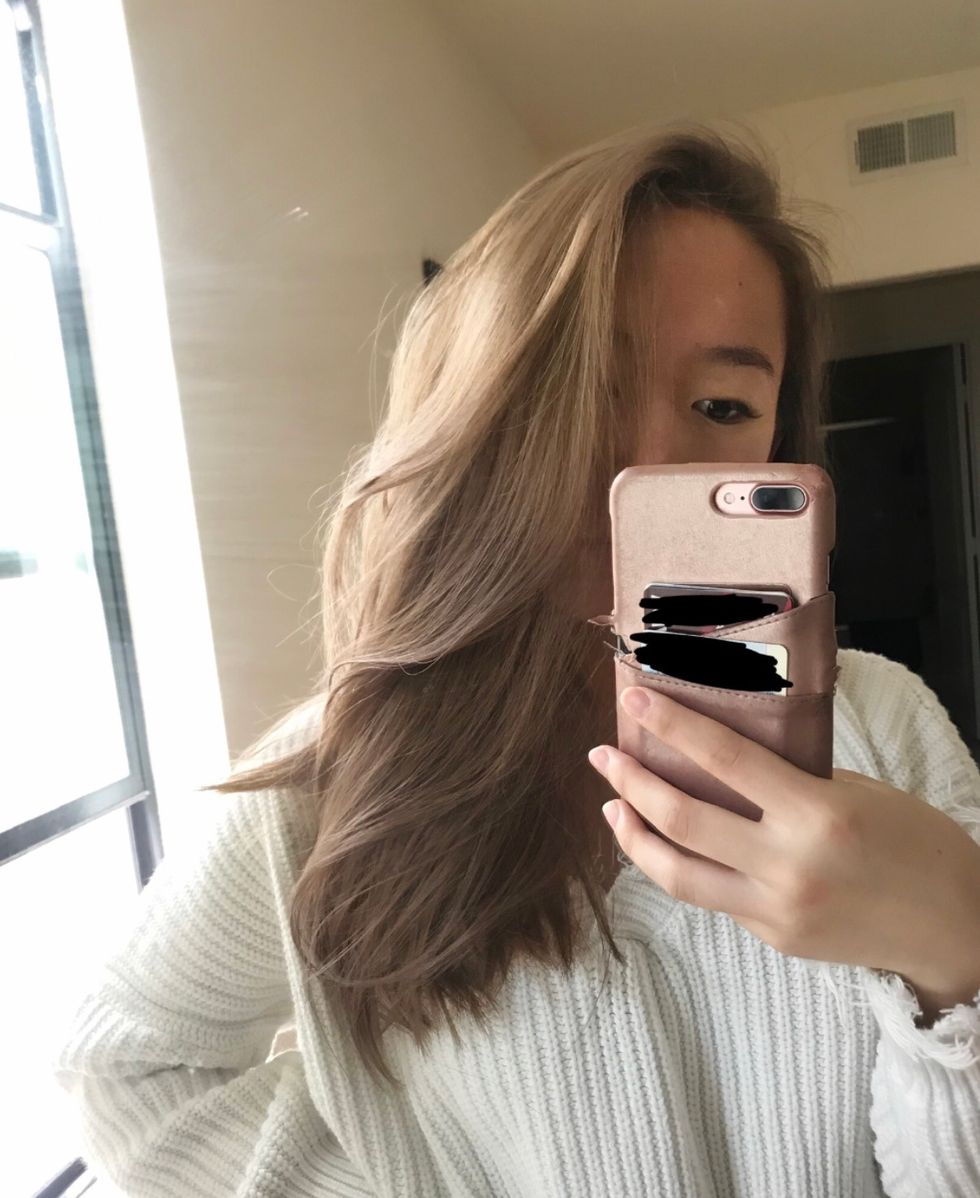 I washed my hair a couple of days after it was dyed, and the water surprisingly grew murky with toner. I didn't really know that toner washed out like that, so I got purple shampoo to keep brassy colors from coming up. Purple shampoo will be used once a week to keep it at an ashy blonde!
Overall, I'm in love with my hair color and would highly recommend anyone in LA's area to visit Tom Tran, especially if you want to bring dark hair to a very light color. He's so experienced and gave me such a great outcome. This was like nothing I had ever done before. If you're considering a dramatic change like this, I'd say go for it! You're only young once and this kind of thing must be done when you're still young!