On Sunday night, Dua Lipa made her stop in Minneapolis on her "The Self-Titled Tour" and it was quite the night.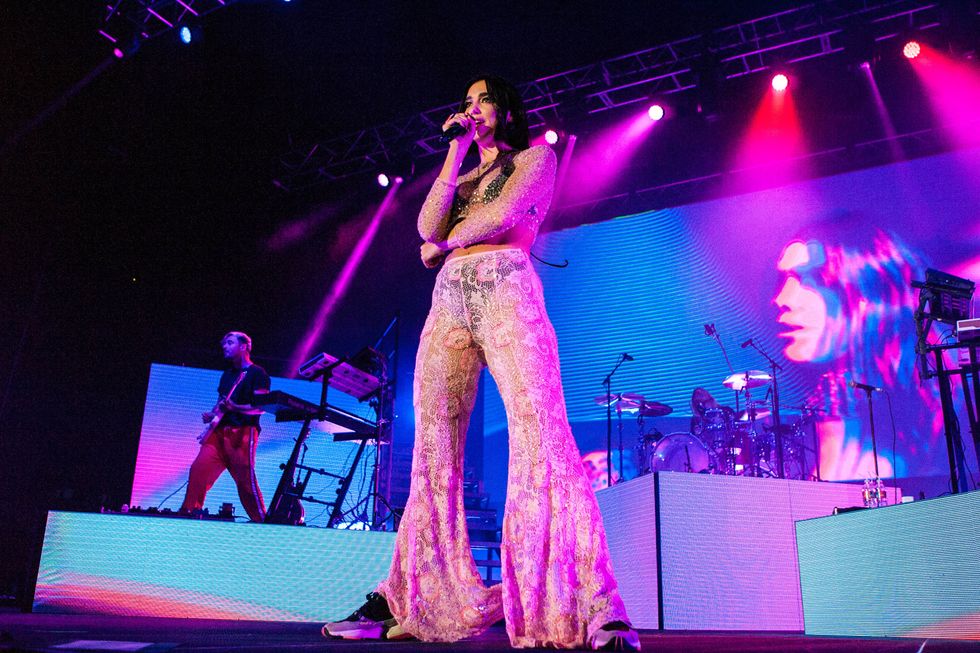 Corbyn Jenkins (IG: @CorbynJenkins)
The night started off with a recording of encouraging words from Dua telling the crowd to be who they are and to love who you are and to live your very best life, tonight with her and everyone else in the venue. Then, as she appeared on stage, Dua yelled, "Are you ready to party tonight Minneapolis?!" and from the positive response of the jammed packed crowd, it was clear that they were.
Throughout the first few songs, including, "Blow Your Mind (Mwah)", "Dreams / No Lie", "My Love", and "Lost in Your Love" the crowd was drawn into the music and entertaining show that Dua puts on. With her incredible vocals, empowering lyrics, crazy amount of energy an passion, amazing dancers (herself included), and colorful lighting, Dua Lipa sure knows how to help you have one fun night with your best friends.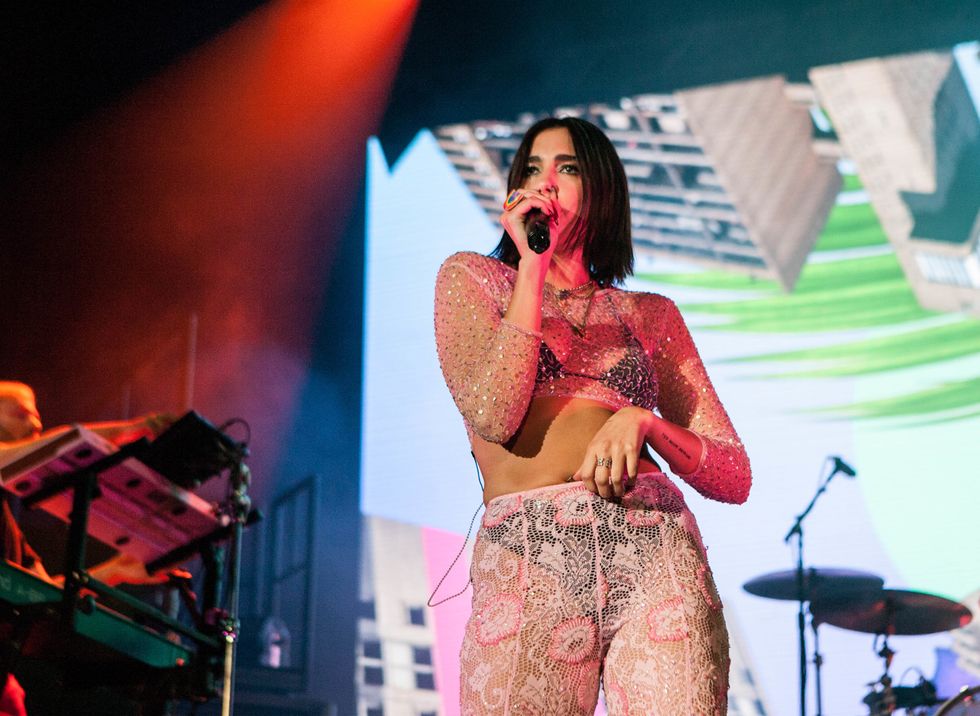 Corbyn Jenkins (IG: @CorbynJenkins)
Dua came out with a crazy amount of energy and confidence from the start and it reflected right back onto the crowd. From the moment she appeared on stage you could just tell that she loves what she does and definitely belongs up on stage with her natural stage presence.
Dua has a super fun sense of style and is usually seen wearing some amazing outfits on stage at her shows, and Minneapolis was no exception. She rocked a light pink sheer long sleeve top and pink lace beaded stretch flares from Dyspnea. She also added some sneakers and a rainbow cupcake topper ring to the outfit.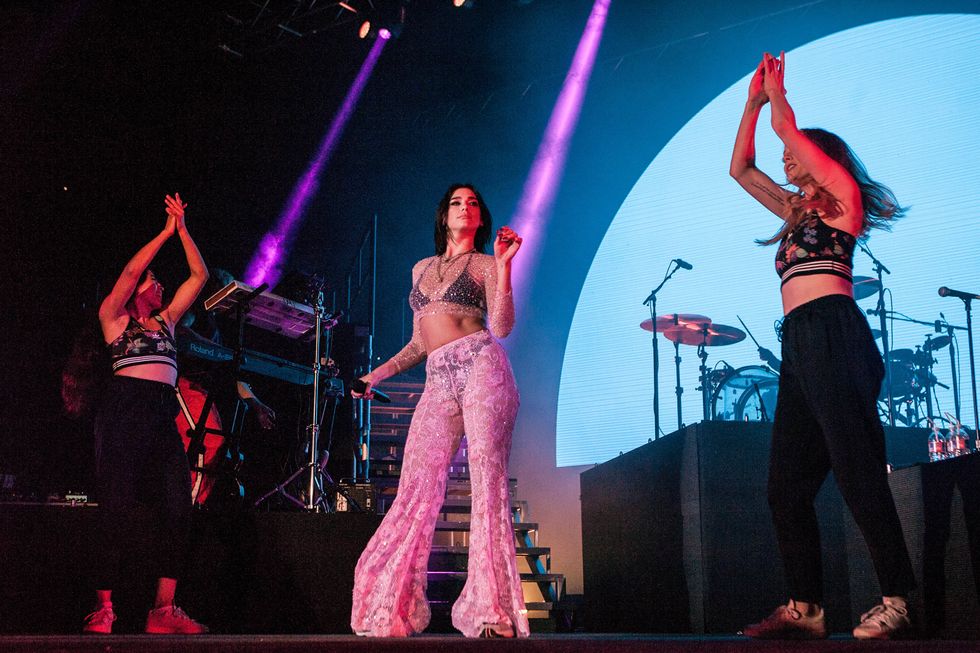 Corbyn Jenkins (IG: @CorbynJenkins)
The fifth song of the night was "High" which Dua wrote with 18-year-old producer, Whethan. It is a catchy, dark, and soulful track which earned a place on the Fifty Shades Freed movie earlier this year. The track was clearly a crowd favorite as screams erupted as the opening notes began. At the end, the track transitioned into "Garden" and then before playing "Last Dance" Dua stated, "This next track showed me that you should never let go of the people that you love. I never thought that I'd be able to share this song with the amount of people that I have and it just means a lot to me."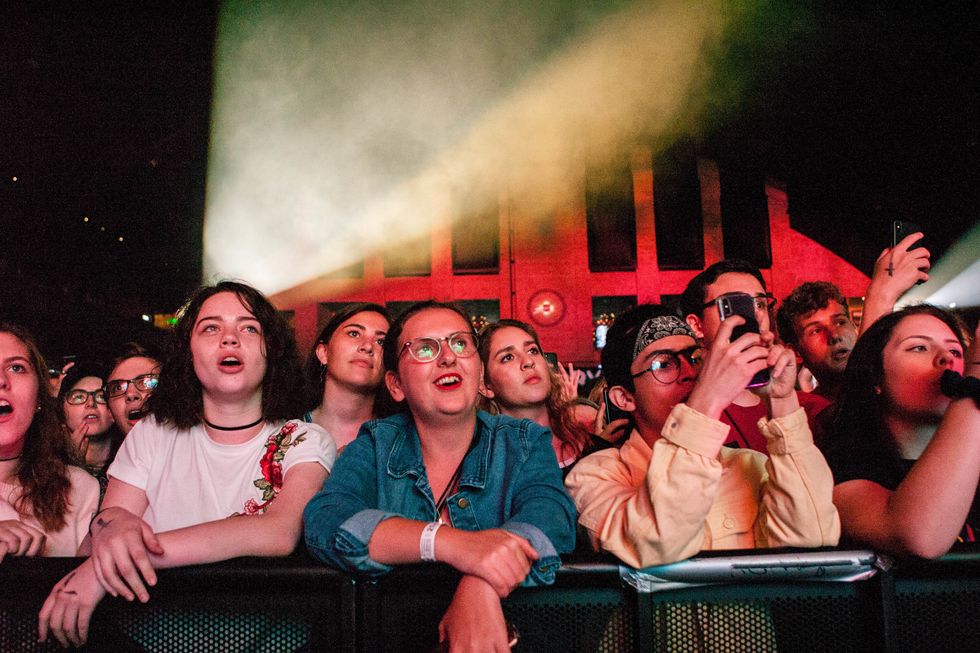 Corbyn Jenkins (IG: @CorbynJenkins)
Dua brought the party mood up even more with "Be the One." She encouraged the crowd by saying, "I am so so happy to be here with you all tonight. Thanks for being so much fun. I'm going to need all of you in this building to go absolutely fu*king mental for this next song!" and the crowd sure went crazy. As soon as the song began everyone started dancing, putting their hands in the air, and screaming the lyrics back to her.
The song was a definite highlight as halfway through Dua screamed, "Minneapolis, you're the one!" She grabbed a pride flag from a fan in the crowd and wore it like a cape for the rest of the song. Dua gave multiple shout outs throughout the show to the Twin Cities Pride Weekend which was taking place.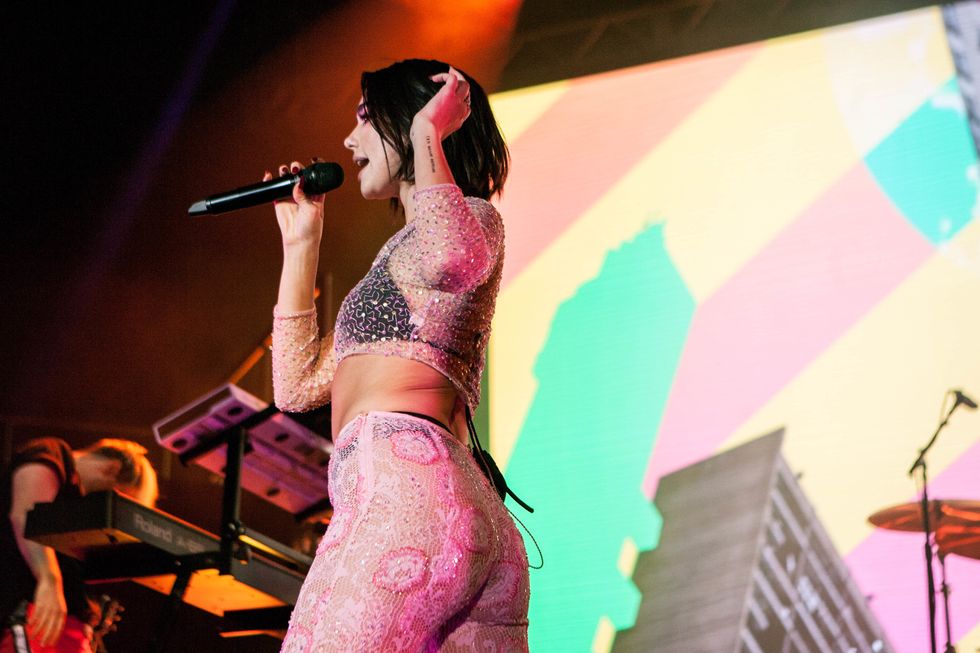 Corbyn Jenkins (IG: @CorbynJenkins)
Next, Dua mentioned that it was time to bring it down a bit. She moved into her ballads including, "Thinking 'Bout You" and "New Love." She then started to bring the mood back up with "Genesis" and her current hit with Calvin Harris, "One Kiss." The track has been climbing the charts like crazy and was definitely a popular song among the thousands in the crowd.
"Scared To Be Lonely" and "Homesick" followed. "Homesick" has been the song of Dua's that really pulls on my heart strings. I was definitely the girl in the back of the arena bawling her eyes out as the piano came out and Dua performed the song. It just felt so surreal to hear it live. "No Goodbyes" followed and it was such a beautiful performance vocally. The lyrics of that song can really get you, especially when heard live.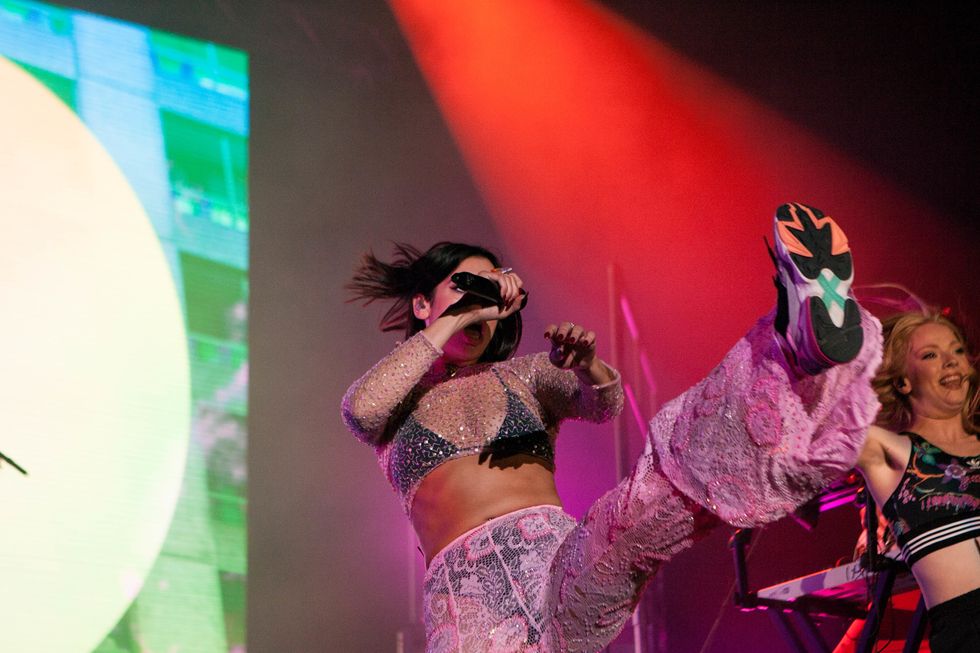 Corbyn Jenkins (IG: @CorbynJenkins)
"Hotter Than Hell" and "Begging" came just before the encore and they got the crowd hyped up even more...if that was even possible. Hands were in the air, people were jumping, and just about everyone was screaming along to the lyrics.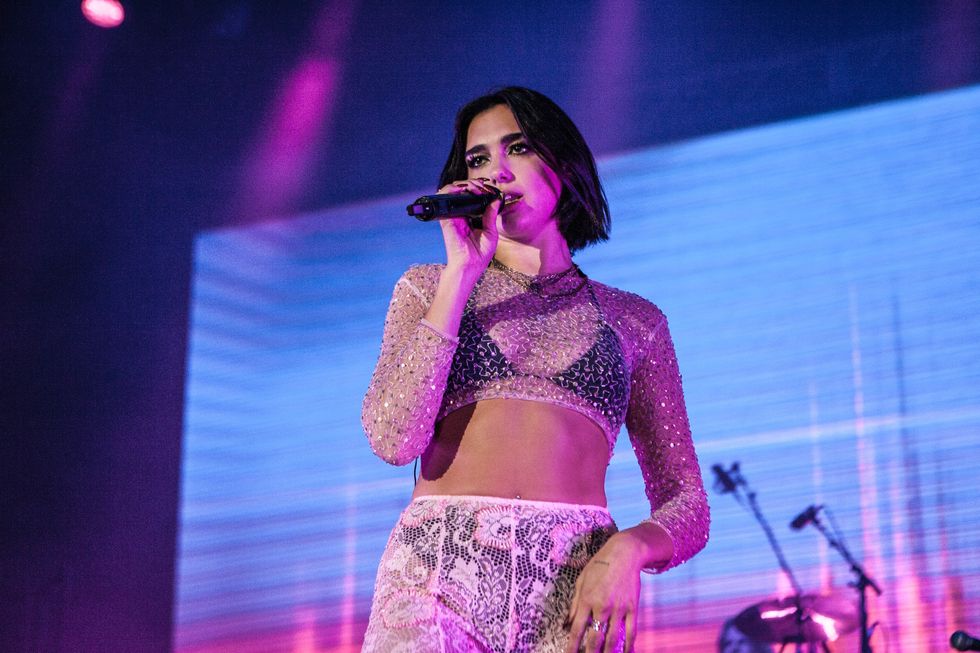 Corbyn Jenkins (IG: @CorbynJenkins)
Soon after, Dua appeared back on stage for the encore where she performed the two tracks most had been waiting to hear all night long: "IDGAF" and "New Rules." As "IDGAF" began, a "warning" appeared on the screen which read:
"You are about to experience some explicit language and behavior. This is a song for all the fu*kboys who have done you wrong. If you would like to participate in the next activity put your middle fingers up. Thank you."
And as you can guess, many middle fingers flew up to the air as the song began. Many iPhones also shot up to record the moment Dua performed her popular single.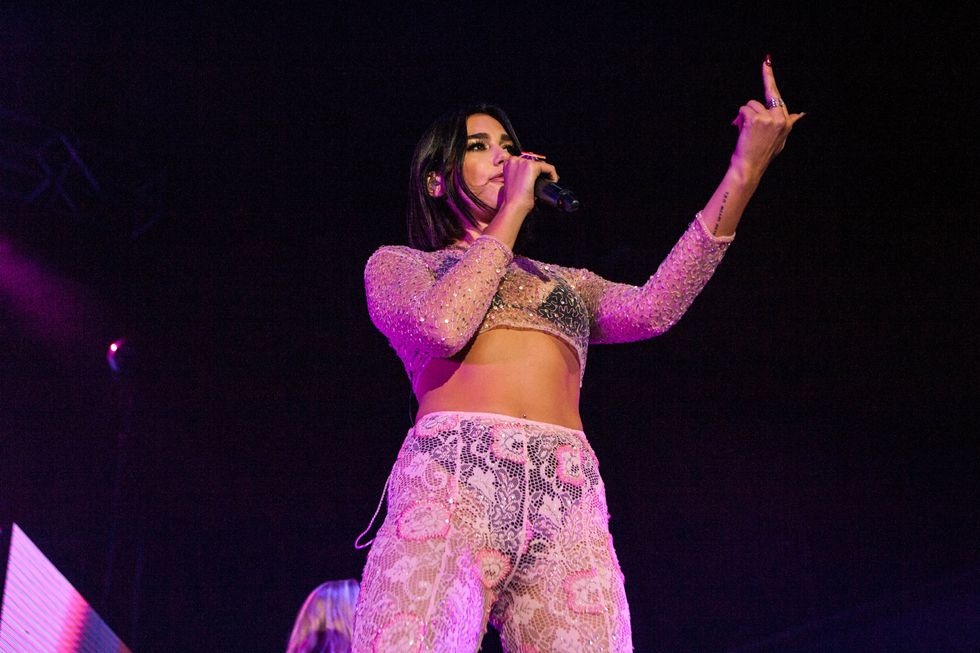 Corbyn Jenkins (IG: @CorbynJenkins)
"New Rules" closed out the night and was the main highlight as the track is Dua's most popular song with over 860 million streams on Spotify. Just about everyone in the venue had their hands up in the air and was dancing and singing along to the words of Dua's hit with ear-to-ear smiles were plastered on their faces.
Pop singer-songwriter, Dua Lipa sure knows how to put on one heck of a party and she definitely did not disappoint in Minneapolis.
If you ever have the chance to see Dua Lipa live in concert, do it! You won't regret it. You can check out the tour dates and purchase tickets here.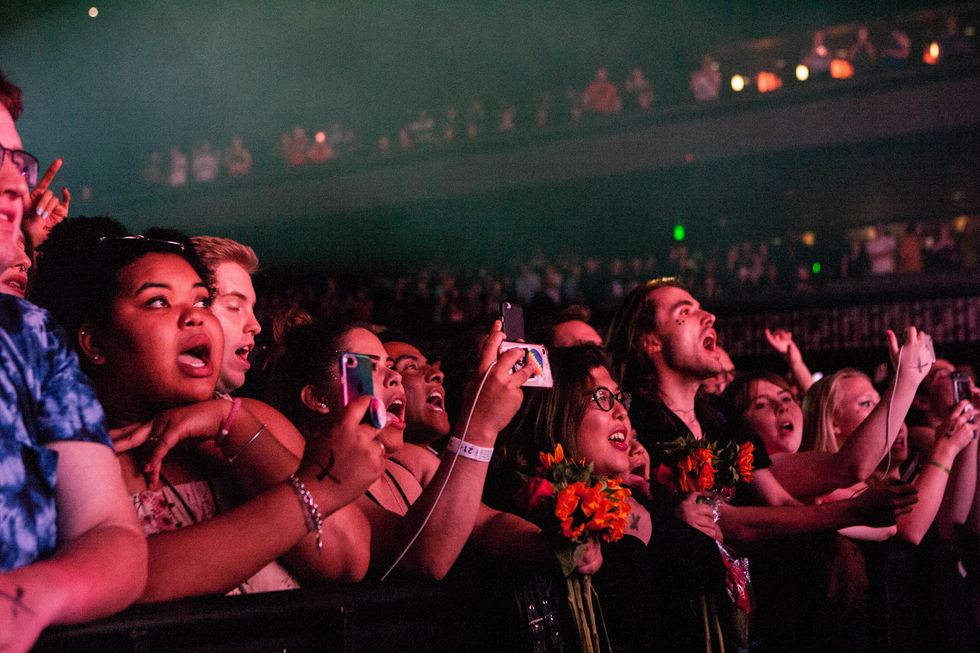 Corbyn Jenkins (IG: @CorbynJenkins)
Setlist:
Blow Your Mind (Mwah) // Dreams / No Lie // My Love (Wale Cover) // Lost in Your Light // High // Garden // Last Dance // Be the One // Thinking 'Bout You // New Love // Genesis // One Kiss (Calvin Harris Cover) // Scared To Be Lonely (Martin Garrix & Dua Lipa Cover) // Homesick // No Goodbyes // Hotter Than Hell // Begging // Encore: IDGAF // New Rules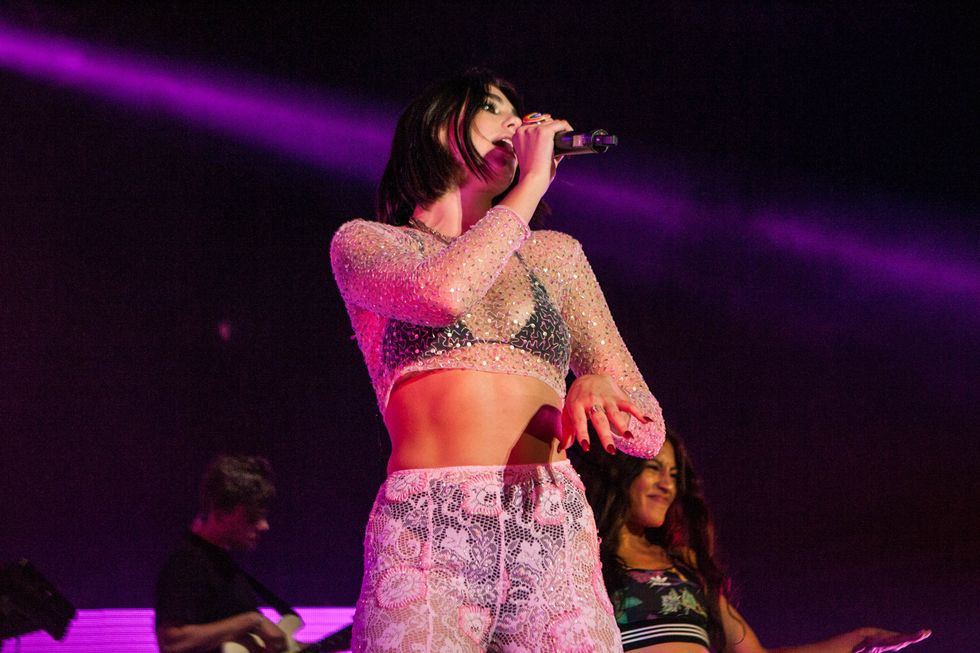 Corbyn Jenkins (IG: @CorbynJenkins)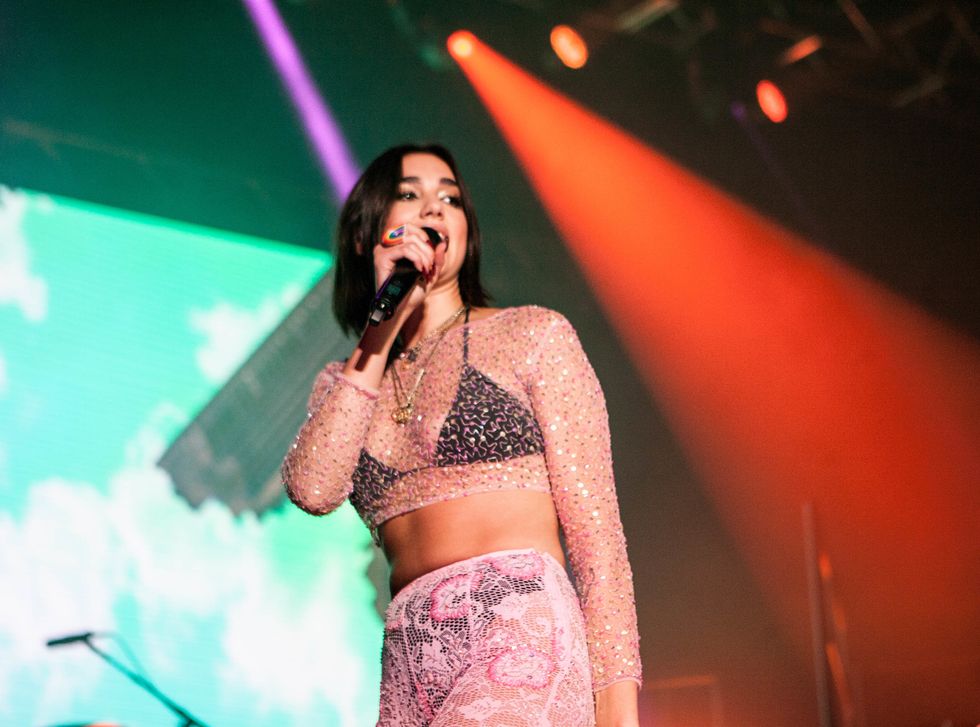 Corbyn Jenkins (IG: @CorbynJenkins)