Another Christmas has come and gone. Families gathered around to dress the tree, sang Christmas carols, and the children patiently awaited the arrival of Santa Claus – hoping for presents instead of coal.
Those are some of the Christmas traditions American families observe year after year. However, in Sweden, there are a few different Christmas traditions, which are kept and cherished by Swedes who live abroad.
In Sweden, Christmas is celebrated on the 24th of December, instead of the 25th, when the Swedish Santa Claus – Jultomten – comes into a family's home and distributes presents personally. Jultomten somehow always comes when the father of the household has stepped out for a minute or two.
"I really miss seeing my father in full Santa Claus-regalia," recalled Elin Hammarberg, a Swedish national who now lives in Portland, Oregon.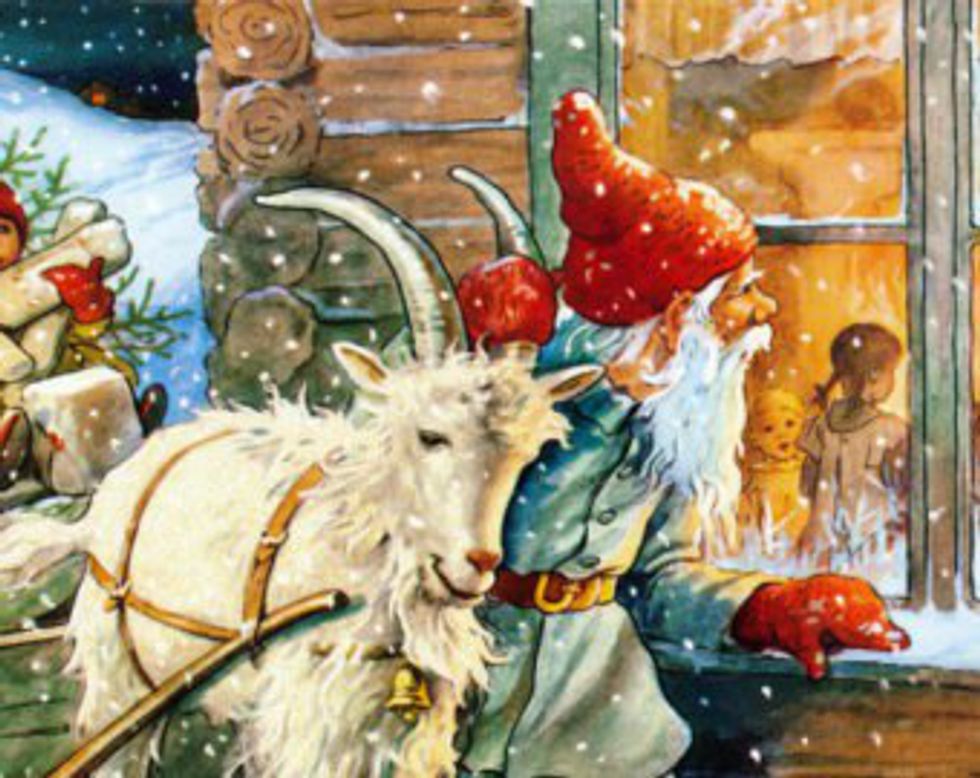 Hammarberg left her hometown of Gothenburg when she was 18-years-old. She was seeking adventure and found herself in Greece. There, she met a young man in the Navy who brought her to the United States.
Even after living in the States for five years, Hammarberg continues to value her Swedish heritage, especially around Christmas time, even more so now that she's a mother.
"I have a Christmas goat under my tree, and I make Swedish baked goods," said Hammarberg. "I am also looking forward to leaving a plate of porridge out for Santa as my daughter gets older."
The Swedish Santa Claus is accompanied by a Christmas goat, instead of eight, tiny reindeer, and Jultomten is greeted with a big bowl of Christmas porridge in Sweden, as opposed to the usual milk and cookies of the American tradition.
The Swedish Christmas meal also differs from the typical American Yule-ham.
[rebelmouse-proxy-image https://media.rbl.ms/image?u=%2Ffiles%2F2016%2F12%2F24%2F6361814035747692181259062612_636181403568831743838040352_julbord%252520%282%29.jpg&ho=https%3A%2F%2Faz616578.vo.msecnd.net&s=339&h=47c29bd9be0739af979063fedcc3f14df7e9b6347cfe21fc5af6b15098fdf05f&size=980x&c=531957724 crop_info="%7B%22image%22%3A%20%22https%3A//media.rbl.ms/image%3Fu%3D%252Ffiles%252F2016%252F12%252F24%252F6361814035747692181259062612_636181403568831743838040352_julbord%25252520%25282%2529.jpg%26ho%3Dhttps%253A%252F%252Faz616578.vo.msecnd.net%26s%3D339%26h%3D47c29bd9be0739af979063fedcc3f14df7e9b6347cfe21fc5af6b15098fdf05f%26size%3D980x%26c%3D531957724%22%7D" expand=1 original_size="1x1"]
"In Sweden, it is very common for people to attend Julbord, a smorgasbord with typical Christmas dishes including raw spiced salmon, a wide variety of herring, Christmas ham, Jansons Frestelse (potato gratin with heavy cream and anchovies), different game meats, and plenty of Swedish sweets such as gingerbread cookies and Knäck (caramel with almonds)," said Patrik Merkell, a Swedish student at the University of North Carolina at Pembroke.
Merkell came to UNCP in 2013 to study finance, as well as to play golf – "students in Sweden are not offered the same opportunities to combine athletics and academics as they are in the United States," said Merkell.
Since he began college, he has only missed one Swedish Christmas. During that Christmas in the United States, Merkell grew to enjoy the Christmas-season-kick-off tradition of watching the Macy's Thanksgiving Day Parade but missed watching "Kalle Ankas Jul," (Donald Duck's Christmas) with his family.
On Christmas Eve in Sweden, family members (old and young) gather in front of the television to watch the Donald Duck Christmas special at 3 p.m. sharp. The special features Disney's "From All of Us to All of You," which was first presented in 1958. Since it was first televised, almost every Swede has viewed the special annually.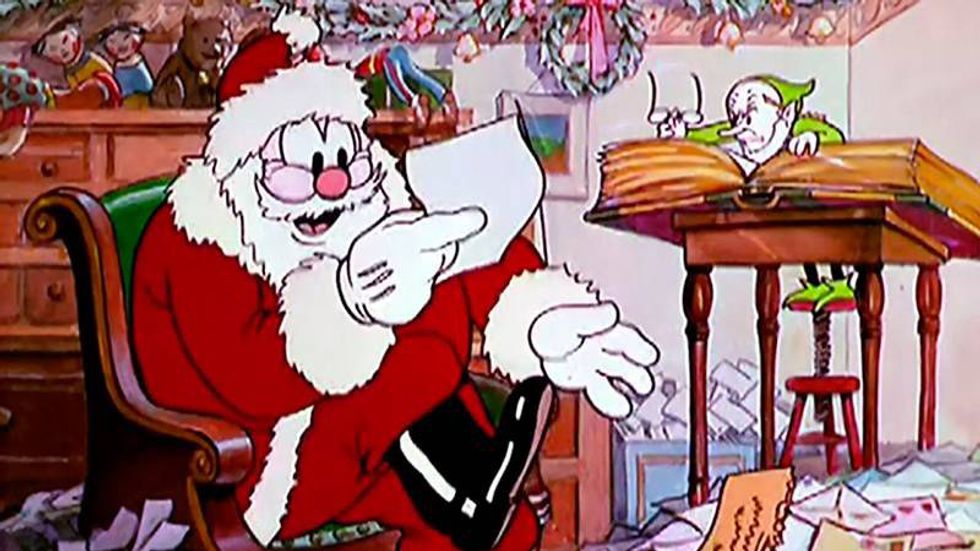 Charlotte Jakobsson Muñiz is originally from Umeå, Sweden, and has missed over 20 white, Swedish Christmases. She lives in Adkins, Texas with her husband and two children.
Jackobsson Muñiz has fond memories of the Donald Duck's Christmas special as well as dancing around the Christmas tree with her family. She continues this particular Swedish tradition with her children who have inherited the song and dance around the tree.
The build-up to the big day is really just as important for Swedish Christmases (much like how it is in the United States). Before the 24th, Swedes will warm themselves during the dark winter with glögg (warm, spiced wine), and meet family and friends at the julmarknad, which is a holiday fair with food, drink and craft booths.
Madeleine Leighton married a diplomat and has since traveled the world. Leighton currently lives in Tegucigalpa, Honduras, and she has missed 18 Swedish julmarknader (plural for julmarknad).
Leighton manages to uphold her revered Swedish Christmas traditions with an annual glögg-party and by "making a traditional smorgasbord – if I can find the ingredients for it."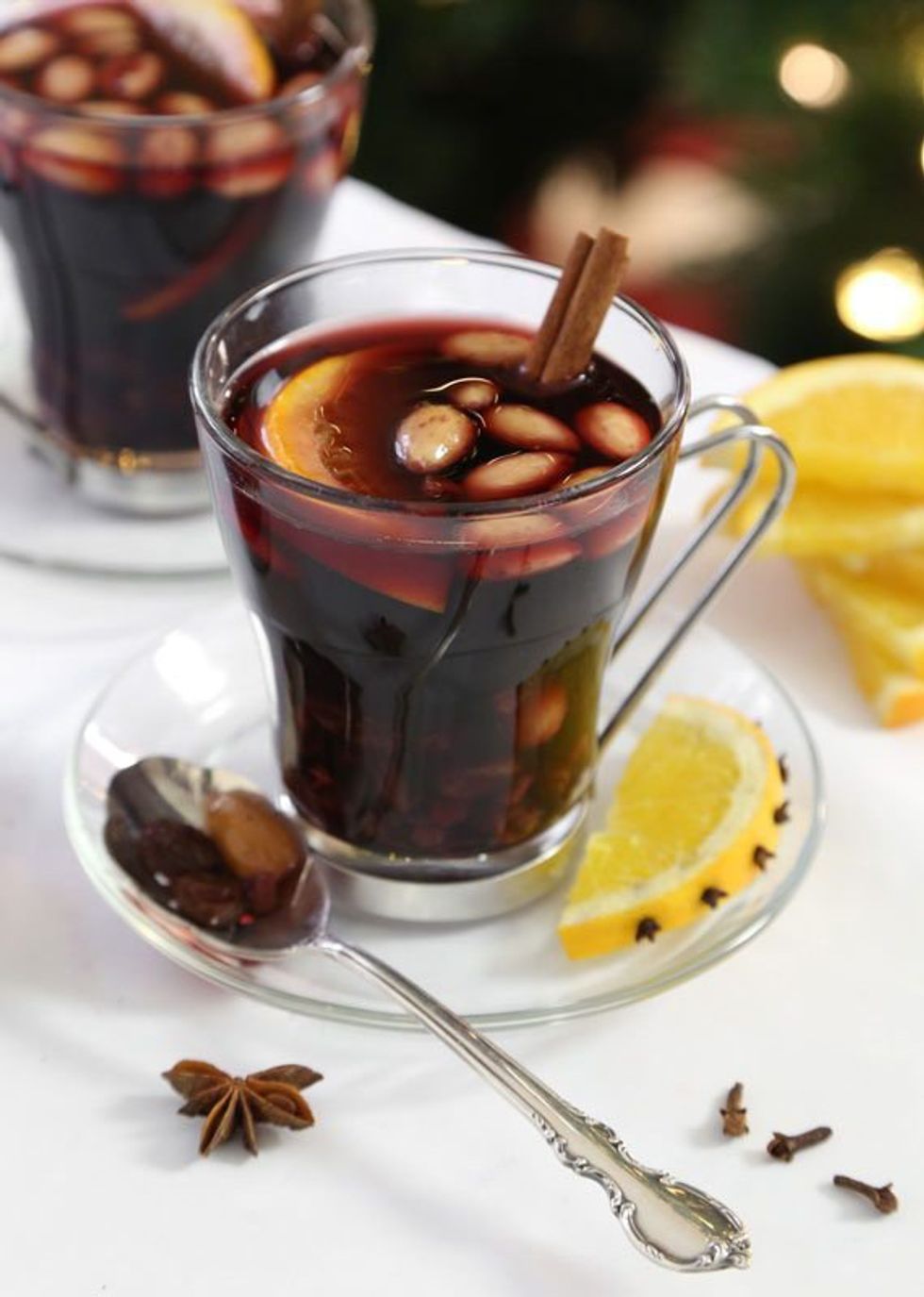 While there is nothing quite like a white Christmas in Sweden, many displaced Swedes have grown to love the traditions of their new countries of residency.
Leighton enjoyed the American tradition of hanging up stockings above the fireplace and waking up to the stockings filled with candy or small gifts.
Myriam Elfwing moved from Sweden 13 years ago. Today, she lives with her family in Kyoto, Japan, which is not a Christian country but still plays the festive music and garnishes with Christmas decorations during the month of December.
"I kind of like our Christmases here in Japan," said Elfwing. Their family doesn't travel home during the winter but usually tries to make a trip home to Sweden during the summer months.
Tradition is the transitions of customs from generation to generation. Holiday traditions are usually the most important customs that are passed down through a family.
So, another Christmas has come and gone – but rest assured, all of the Swedes who live in various countries around the world will celebrate their family traditions again, next year (myself included). God Jul!
[rebelmouse-proxy-image https://media.rbl.ms/image?u=%2Ffiles%2F2016%2F12%2F24%2F636181407715008017-954788817_6361814077095397092132720528_stockhom%2520snow.jpg&ho=https%3A%2F%2Faz616578.vo.msecnd.net&s=318&h=2aea7b47a5fb447e19598fe6a0f9c3dfe4db11b5f66c5256ab8a237eb364e756&size=980x&c=2368124335 crop_info="%7B%22image%22%3A%20%22https%3A//media.rbl.ms/image%3Fu%3D%252Ffiles%252F2016%252F12%252F24%252F636181407715008017-954788817_6361814077095397092132720528_stockhom%252520snow.jpg%26ho%3Dhttps%253A%252F%252Faz616578.vo.msecnd.net%26s%3D318%26h%3D2aea7b47a5fb447e19598fe6a0f9c3dfe4db11b5f66c5256ab8a237eb364e756%26size%3D980x%26c%3D2368124335%22%7D" expand=1 original_size="1x1"]