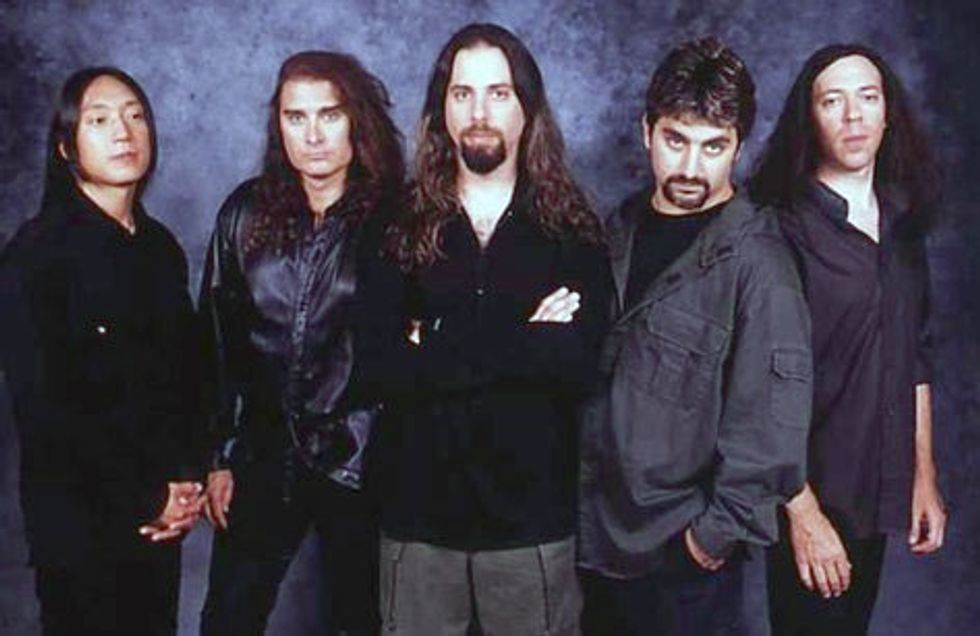 Line-up:
James LaBrie - vocals
Jordan Rudess - keyboards
John Petrucci - guitars, backing vocals
Mike Portnoy - drums, backing vocals
John Myung - bass
Additional info:
Produced by John Petrucci and Mike Portnoy
Metropolis Pt.2: Scenes from a Memory is the fifth studio album by American progressive metal Dream Theater, released on October 26, 1999, through Elektra Records. The album's length is 77:06. The album is the sequel to "Metropolis—Part I: 'The Miracle and the Sleeper'", a song previously featured on the band's 1992 album Images and Words. It is also a concept album. It was the first album to feature Jordan Rudess on keyboards. He is definitely one of the best keyboard players of all time and has an immediate impact on the band.
After a somewhat disappointing album in 1997, Metropolis Pt.2: Scenes from a Memory could not have come at a better time. It brings the most soul and emotion of any Dream Theater album, while being just as technically impressive. The story telling and song writing can top anyone in any genre of music. This album is ridiculously strong from start to finish and does not have a single flaw in its entire run time. There is a reason, this album always comes up in the discussion of the best progressive metal and rock albums of all time.
Top Tracks:
1. "Scene Six: Home"
2. "Scene Eight: The Spirit Carries On"
3. "Scene Seven: I. The Dance of Eternity"
4. "Scene Two: II. Strange Deja Vu"
5. "Scene Nine: Finally Free"
Grading Scale:
1-1.5: Garbage
2-2.5: Awful
3-3.5: Bad
4-4.5: Disappointing
5-5.5: Mediocre
6-6.5: Satisfactory
7-7.5: Good
8-8.5: Great
9-9.5: Excellent
10: Perfect
My Verdict:
Metropolis Pt.2: Scenes from a Memory is the band's best work due to the combination of technical mastery and emotion that is rarely matched in the progressive metal genre. James LaBrie's vocal performance is fantastic and all of the other members play at an extremely high level. This album is a one of kind experience that is still mind blowing to this day.
Grade: 10/10