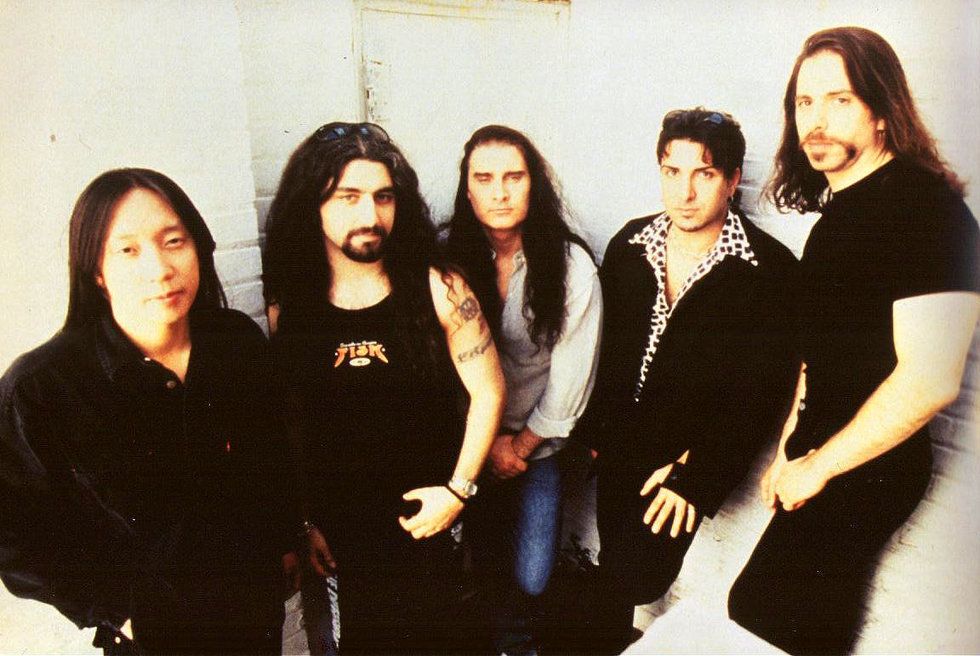 Line-up:
James LaBrie - vocals
Derek Sherinian - keyboards
John Petrucci - guitars, backing vocals
Mike Portnoy - drums, backing vocals
John Myung - bass
Additional info:

Produced, engineered, and mixed by Kevin Shirley.
Falling into Infinity is the fourth studio album by American progressive metal band Dream Theater, released on September 23, 1997 through EastWest Records. Its total length is 78:12. It is the band's first and only full length studio album to feature keyboardist Derek Sherinian following the departure of Kevin Moore. Despite the fact that the band utilized a more mainstream sound, this album was still not the commercial success that the label hoped for.

Even though Falling into Infinity utilizes a more straightforward progressive rock sound, the band is still very progressive and sticks with their roots on certain tracks. I do really enjoy certain songs from the album, but there are some tracks that are very disappointing and do not have the emotional impact they are supposed to. This album does have a fantastic 13 minute epic called "Trial of Tears" that will leave any Dream Theater fan smiling. I do enjoy Labrie's vocals a lot and believe that this album contains one of his best performances. The other members may not always shine, but their performances are consistent though.
Top Tracks:
1. "Trial of Tears"
2. "Peruvian Skies"
3. "Lines in the Sand"
4. "New Millennium"
Grading Scale:
1-1.5: Garbage
2-2.5: Awful
3-3.5: Bad
4-4.5: Disappointing
5-5.5: Mediocre
6-6.5: Satisfactory
7-7.5: Good
8-8.5: Great
9-9.5: Excellent
10: Perfect
My Verdict:
Falling into Infinity is an inconsistent album that has plenty of great songs, but also has some very disappointing material from the band. None of the songs on this album are bad though. This album definitely can be a bit underwhelming after the band's previous two releases that would both qualify as masterpieces. This album is far from perfect, but is still an underappreciated record in the Dream Theater discography.
Grade: 7/10