If I got a dollar for every time someone called my puppy a mutt, I would have enough money to pay the adoption fees for more dogs that are mixed.
The word 'mutt' isn't even a bad word, it's just the way people use it to define a dog irritates me because they say it like it defines them as less than a dog. It simply means that the dog is mixed with more than one breed.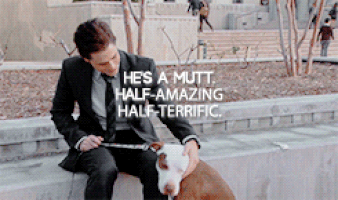 Lately, I have heard that word used in a negative way to belittle a way a dog should be perceived. Just like how people are now scared of Pitbulls because they are labeled an aggressive breed, even though they are super sweet and loving dogs.
I have a 7-month-old puppy named Lucy. I got her off craigslist from a great family. Their golden retriever had puppies, but they weren't sure who the father was. According to Lucy's features and webbed feet, I would have to say she's mixed with black lab. She's the best dog I've had, granted she's my first dog. I prepared for a hell-raiser.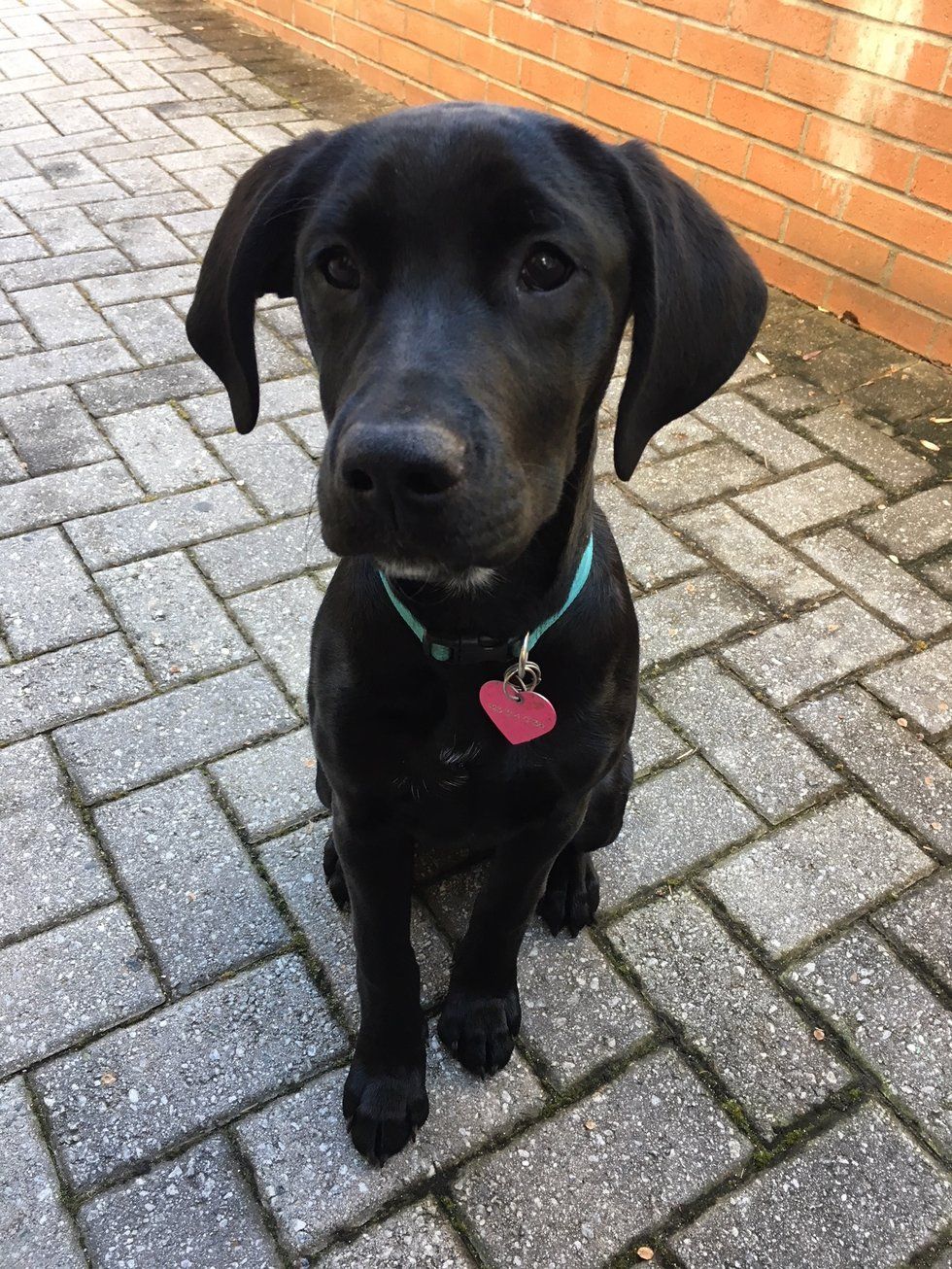 I work at a dog daycare called Little's Playhouse. Lucy has been around other dogs since she was 8 weeks old, so her socialization is amazing along with her temperament. Most of the customers love her and know that she's my dog, and constantly ask about her, but I've had the occasional question about where I got her, and then a remark that she's a 'mutt' like she's not as important as their pampered thousand dollar labradoodle.
Because I work at a dog daycare, I get firsthand experience with different breeds of dogs. I have my favorites, but the mixed rescues and non rescues that I work with are by far the smartest, well behaved, and sweetest dogs I have ever met.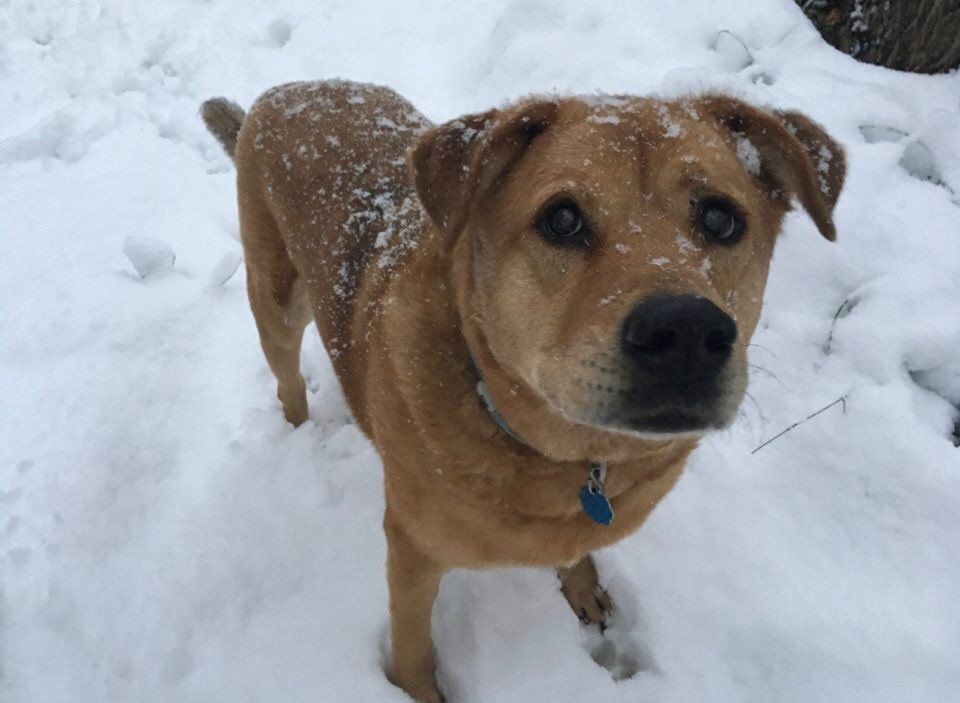 "This is my dog, Bailey. She's a lab/chow mix and literally the BEST dog I could ask for. She was abandoned because her owners' expected to look like a full lab, so we took her and have had her for 10 years. She's my heart & soul"- Anna Margaret Wilson
Why want to get a specified breed when you can get a mixed breed and pay LESS money, and get a better dog. I'm not saying that purebred dogs are not as good, but mixed breeds deserve equal love. People will look for a breeder, pay thousands of dollars, and just hope that they get a good dog. I understand that some people want a specific dog because that's what they dreamed, but dogs in shelters need love like that as well.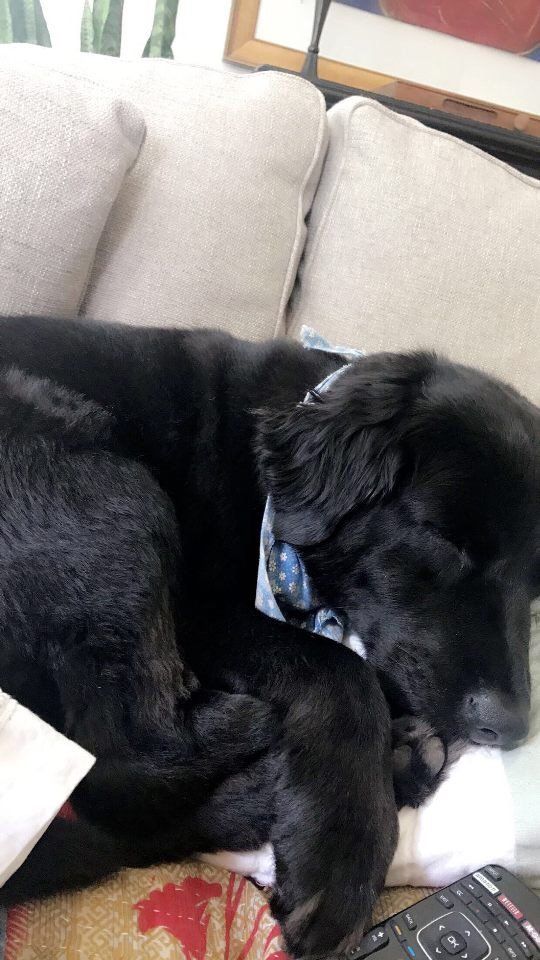 "This is Stretch. She's a lab/chow/unknown mix"-Leah Alfaro
There's a black lab at my job, who is Lucy's best friend and they look just alike. For confidentiality purposes, I cannot post a picture, but trust me when I say that they are twins. When I let his owner know how he and my puppy were almost twins, she asked where I got Lucy just to see if they were possibly from the same litter. I stated that I got Lucy from a family where the mother was a golden retriever and they weren't sure what the dad was, but we assumed a black lab. The response I received was "Oh…so she's a mutt…" in such a derogatory way that made me so angry. Instead, I just smiled and stated that she was the best dog with the best temperament.
I may seem very biased towards this approach, and I have every right to be. I'm around dogs more than the average person and I understand how certain dogs act. I just want to get my message across that mixed dogs are just as great as the thousand-dollar purebred dog that you have.