Hi, everybody!

This week I decided to try something new. I have been really excited to share this new date bar recipe, I originally saw it on Pinterest and this weekend I put it together and wanted to give you the recipe as well as a review of what I thought. So stay tuned in if you are wondering how to make your own yummy date bars.
I am a huge fan of date bars, but they can be pretty pricey to buy on a college budget (running around $2-3 per bar). So, instead, you can make your own and get a better bang for your buck. The recipe that I made just called for three ingredients, so it was very easy.
Ingredients:
- 1 cup pitted dates
- 1 cup dried cranberries or cherries
- 1 cup nuts
First, you will need to gather a nut mix, pitted dates, and dried cherries together and put it in a food processor to mix it all up. I used a blender because I didn't have a food processor in my house and that worked just fine. You should be aiming for it to stick together like a ball. Once it is sticking together, remove it from the blender, and put it into a zip lock bag. Once it is in the bag, you can flatten it out and then just put it in the fridge to harden or until you're ready to eat it.
I tried mine prior to it even going into the fridge and it tasted delicious, so I am really excited for them to be chilled and stuck together a bit more. I can honestly say they taste the same as the ones you would buy from the store. Although the ability to make them at home, in my opinion, has even more benefits.
Benefits of making them at home:
- You get to know exactly what ingredients are used.
- It is less expensive.
- You can experiment with adding other ingredients.
(such as adding coconut flakes, other dried fruit, or chia seeds)
Happy cook'in
- Ally
Pictures of my date bar prior to blending it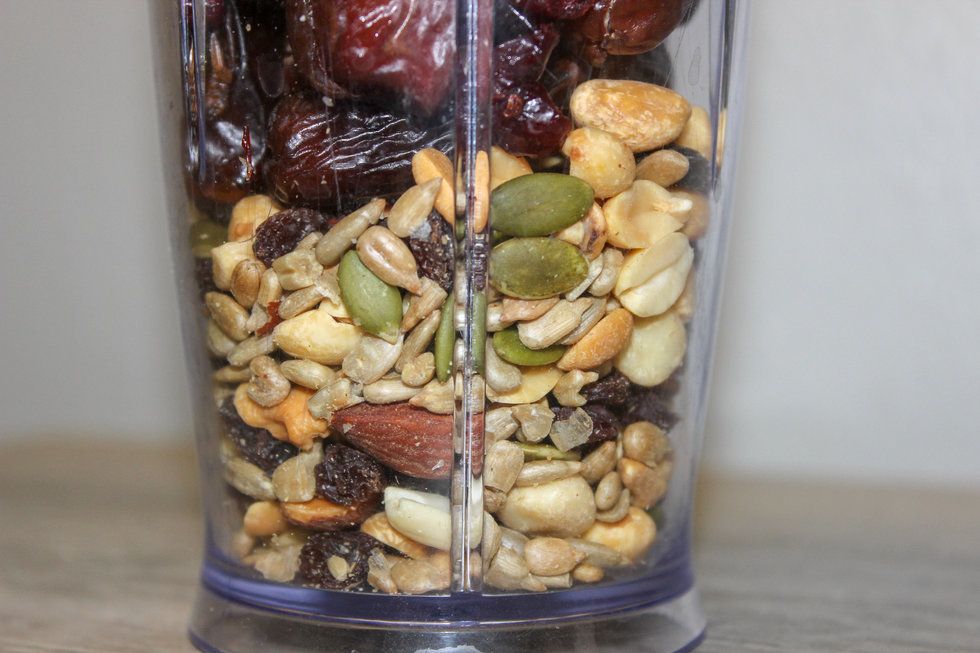 Ally Burnham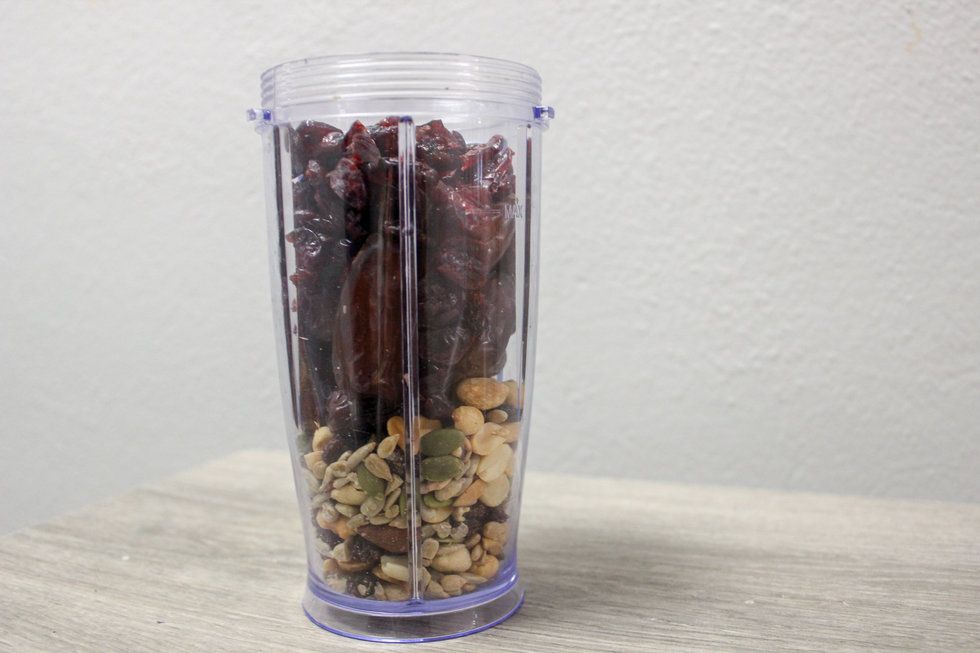 ally Burnham
Sources used: