Fairytales are usually stereotyped as unrealistic. When we hear the word "fairytale" we immediately think of Happily Ever Afters, desperate princesses who give up everything to be with their princes, and princes who do little to deserve the afore mentioned princesses. We picture perfection. We picture Disney. This is a shame because Disney—though iconic for its art form and music—has given fairytales an unjust label as shallow and unrealistic. When in reality, classic fairytales offer stronger messages in areas such as feminism and existential questioning.
The Little Mermaid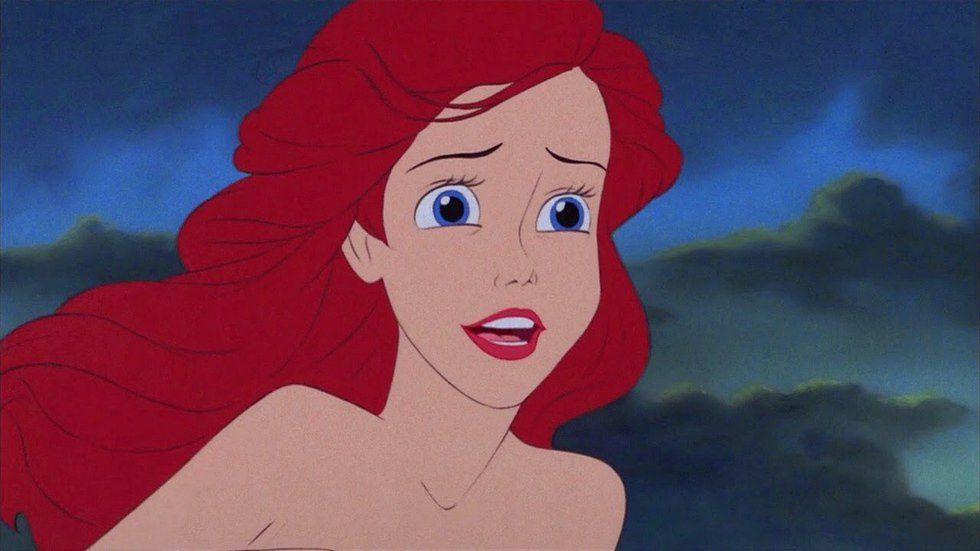 Growing up, "The Little Mermaid" was one of my favorite Disney films. I perfected "Part of your World," laughed at Sebastian, and drooled over Prince Eric. But when I actually read Hans Christian Anderson's original version, I suddenly realized the richness Disney avoided showing. Originally, Ariel was fifteen when she first went to the surface, but before this coming of age moment, she listened to her grandmother's stories of humans. What she found particularly fascinating was not their trinkets, but their souls. As a mermaid she is guaranteed 300 years of life before she ceases to exist and turns to sea foam. Needless to say, she does not look forward to turning into sea foam. So when she hears that humans are made in the image of their creator and have souls, she learns they go to heaven when they die instead of ceasing to exist. That is why she goes to such lengths to marry the prince. When she rescues him from drowning, she falls in love with him because, when married, the two become one and she has chance at living forever.
The stakes are so much higher. The Little Mermaid is a story that asks deeper questions, existential questions. Ariel didn't leave her home, give up her voice—in the original she cut out her tongue and endured stabbing sensations in her legs everytime she walked—just to marry the man of her dreams. She was grasping at a chance for eternal life. Suddenly, it makes more sense. But this story has a different kind of Happily Ever After. Instead of the prince falling in love with her and marrying her, he marries the girl who found him on the beach after Ariel saved him. She is forced to watch them marry and face turning to sea foam the minute she returns to the water. Her sisters arrive in the night after giving their hair to the sea witch as payment, and tell her to stab the prince in the heart and let his blood fall on her feet so she can return to the sea without turning to sea foam. She refuses and spares the prince by jumping into the ocean. But when she wakes, she is not sea foam but a spirit of the air who acts as the safe winds that blow ships to and from their destinations. Eventually she will be able to go to heaven when the prince dies since she spared his life. God honors her sacrifice and rewards her with eternal life. This is a much different story than what Disney portrays. Ariel's dilemma was much deeper than we initially thought and her love for the prince nearly cost her life, not just her relationship with her father. And even though she didn't get her prince, she didn't hesitate to love passionately and deeply despite the fact it was unrequited.
The Snow Queen
[rebelmouse-proxy-image https://media.rbl.ms/image?u=%2Ffiles%2F2016%2F10%2F02%2F636109683069460003-1796462920_tumblr_inline_mzbjc4UD2i1ru3i2g.gif&ho=https%3A%2F%2Faz616578.vo.msecnd.net&s=612&h=14a821ff971e90b108c0ff9678e84380dfff421a9bd849e185163466d458e0b4&size=980x&c=1262843985 crop_info="%7B%22image%22%3A%20%22https%3A//media.rbl.ms/image%3Fu%3D%252Ffiles%252F2016%252F10%252F02%252F636109683069460003-1796462920_tumblr_inline_mzbjc4UD2i1ru3i2g.gif%26ho%3Dhttps%253A%252F%252Faz616578.vo.msecnd.net%26s%3D612%26h%3D14a821ff971e90b108c0ff9678e84380dfff421a9bd849e185163466d458e0b4%26size%3D980x%26c%3D1262843985%22%7D" expand=1]
When I first went to the theaters to see "Frozen," I thought it was a decent Disney production, but I came out still preferring "Tangled." But when I found out that it was based off of Hans Christian Anderson's "The Snow Queen" I was ready to boycott. The original story is so much more powerful without having any political or social agenda filtered throughout. In the original story, the Snow Queen is an agent of Satan who lets a magical mirror fall and crash on a small Danish town. If the glass shards enter a child's eye their sight is shattered and what they see is not reality. If it enters their heart, it turns it to ice and makes them a slave of the Snow Queen who then collects them and takes them off to her castle where no one sees them again. The main character of the story is a little girl who loses her best friend (a boy) to the Snow Queen. The bulk of the story is this little girl travelling across the globe looking to find and bring back her friend. At the end, her love thaws his frozen heart and they realize they have aged ten years! She spent a lifetime looking for her friend who then becomes her husband.
The original "Snow Queen" shows true love in a realistic form. Love is a choice and requires great sacrifice. Not only that, but it is the story of a young girl rescuing a boy. Though Elsa may be viewed as the new feminist icon, I can't help but respect the little girl who gave up her childhood to rescue her dearest friend from an agent of Satan! Rather than true love being about Fate or being "meant" it is actually portrayed as a choice. So next time you watch a Disney movie, I dare you to look up the story it was based off of. You just might be surprised at what you find.