Disney World Resort in Orlando, Florida is a popular vacation spot for people and families all over the world. One of the most stressful parts of planning the perfect vacation is trying to fit all of the things you want to do in one day. There are a lot of attractions and events to choose from, so here is a list of the best of the best. Here are some of the best Disney World attractions with the shortest wait times. Did your favorite make the list?
1. Walt Disney's Carousel of Progress

Located in The Magic Kingdom, this is one of my all-time FAVORITE rides. The average wait time is about 5-10 minutes, only because it is a rotating theatre, and guests have to wait for one section to be finished before boarding. Disney World just put a fresh coat of paint on the ride, and it looks better than ever, and that helped boost the popularity. During the ride, you will take a trip back in time to learn all about the changing American family during the 1900s, 1920s, 40s and in the future. This attraction is definitely a must-do for all the history buffs in your family.
2. Monster's Inc Laugh Floor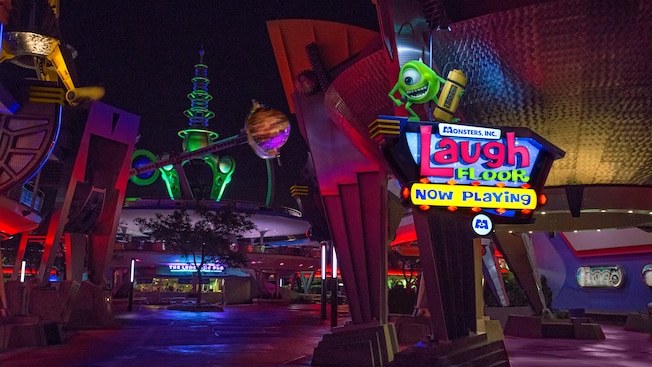 Also located in Disney's Magic Kingdom, guests can participate in this interactive live comedy show, starring some of your favorite stars from Monsters Inc.! The average wait time for this is around 25 minutes, which is very short by Disney standards! Step inside the laugh factory and make your way into a sprawling 400-seat comedy club. Before taking your seat, everybody's favorite Monster of Ceremonies Mike Wazowski makes an appearance to explain just how the Monsters, Inc. Laugh Floor came to be. Once inside the Laugh Floor, sit back and prepare to chuckle till your sides split as the wisecracking Wazowski, skeptical manager Roz and some of the funniest monsters you've ever seen spring to life on a digital stage.Since the atmosphere in the comedy club is very improvisational, each show is a slightly different experience.
3. Spaceship Earth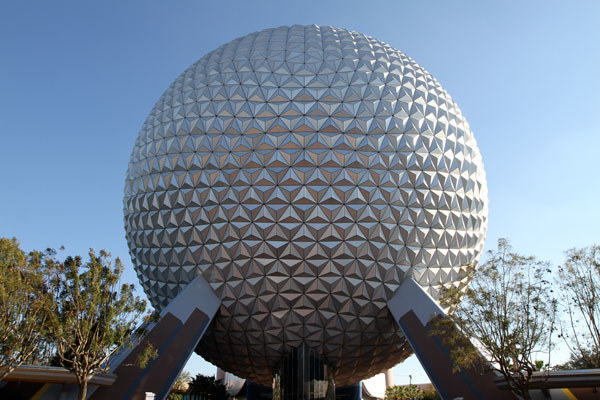 This couldn't be a list of Disney rides without the iconic, Spaceship Earth in Epcot. This ride has an average wait time of about 10 minutes and it is totally worth it. Imagine going home to your friends and being like, "Yeah. I was inside the Epcot ball. NBD." The inside loading platform — aside from the occasional mandatory stop — is constantly moving. Go through the magical journey of the earth and be able to design your perfect world at the end. After you get off, make sure to stop by the iconic Bubble Gum wall for a photo. You can read more about that here.
4. Tomorrow Land Transit Authority (People Mover)


This is honestly one of the best rides to recharge on during a hot afternoon. My personal favorite thing to do is hop on this ride RIGHT after the Festival of Fantasy Parade at 3 p.m. in the Magic Kingdom. It gives me a chance to cool down after being in the sun for an hour, and a chance to edit my parade photos. This ride is also nice to get a tour of Tomorrow Land in the Magic Kingdom, and a fun time waster if you are waiting for your party to ride Space Mountian. I once hopped on while holding everyone's stuff! If you time it exactly right, you may even have a pretty great view of the fireworks at night!
5. The Enchanted Tiki Room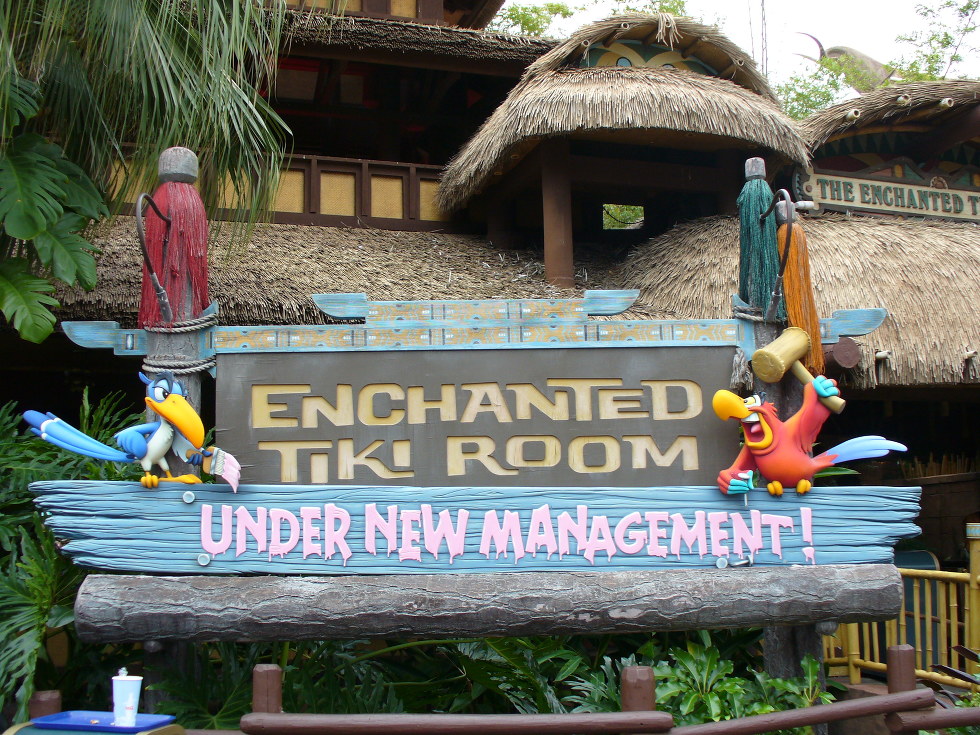 The Enchanted Tiki Room is located in Adventure Land of Disney's Magic Kingdom and it is such a fun attraction. This is another great show to watch to escape the Florida heat in the afternoon. I promise that if you see this show, you will have the music stuck in your head all afternoon. Which isn't a bad thing! After seeing the show, you can grab a tasty treat at Aloha Isle, home to the Dole Whip!