Maps, Apps, Tours and Guides
Public Art Chicago is the first app of its kind to navigate the city's vast collection of public art, estimated to be over 4,000 pieces. Whether you live in Chicago or not, this app makes the perfect visitor's guide you never knew you needed. Chicago's public art collection includes works owned by the City of Chicago's Park District, Transit Authority (CTA), universities, corporations, condominiums and neighborhood communities, including "street" murals, mosaics, and decorated facades.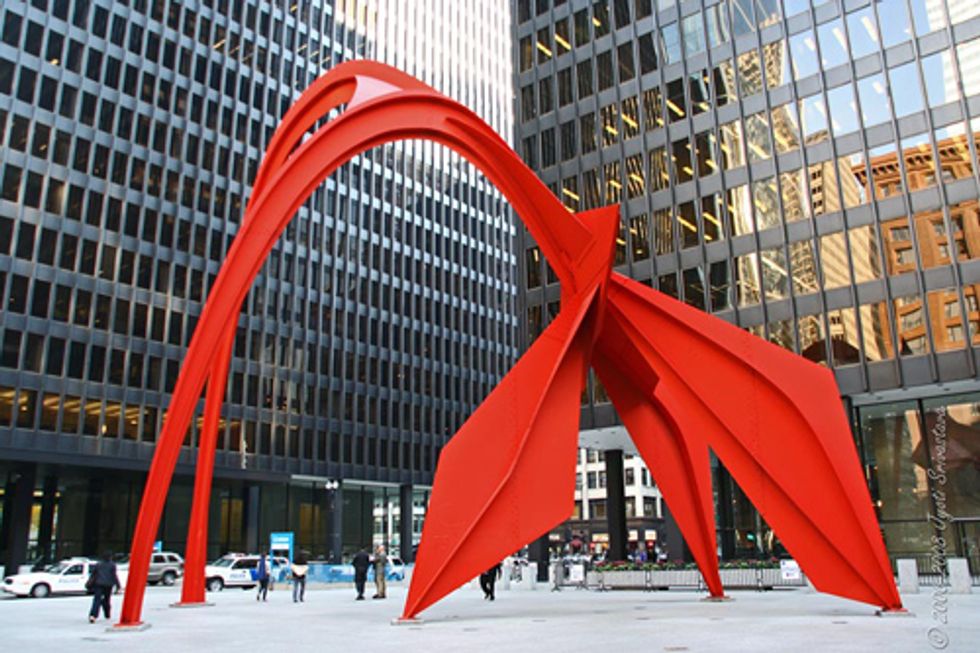 The app acts as a tour guide and cultural docent, leading its users via GPS to specific public art sculptures and murals. Public Art Chicago allows users to follow the paths of pre-set tours, each lasting about an hour in time and covering approximately two miles. It's easy to use, simply install the app, approach a public art piece and the app will tell you all there is to know!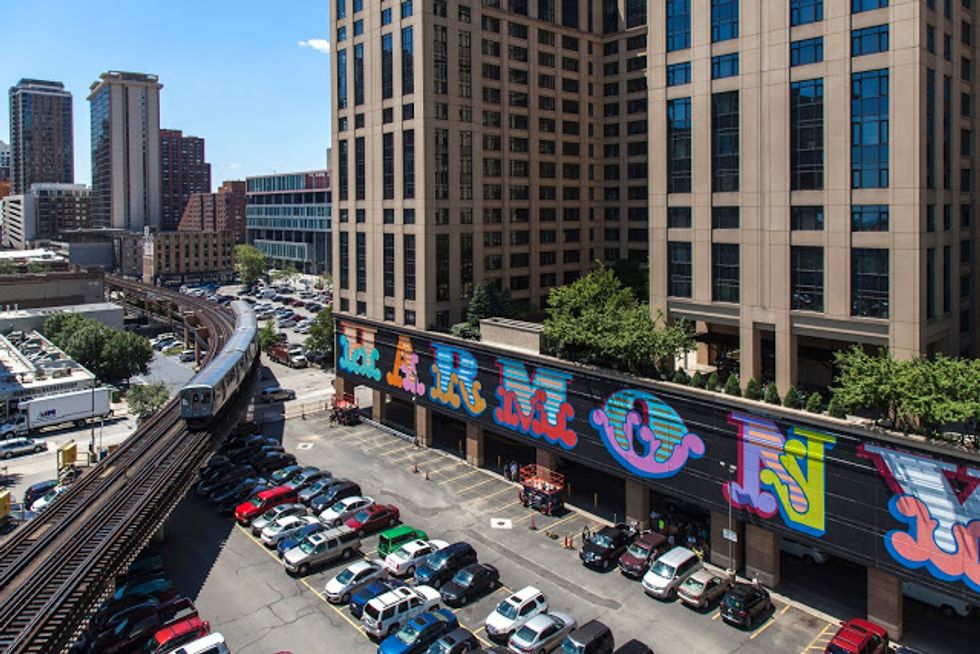 Key to the city's diverse art collection is the South Loop's Wabash Arts Corridor, known as Chicago's "living urban canvas." The corridor's latest installments include the works of international and local artists at the top of their fields; like Shepard Fairey (OBEY series, Obama HOPE), Cleon Peterson, POSE, RETNA, Hebru Brantley, Ben Eine, Darryll Schiff, Heidi Unkefer, Jacob Watts and Never 2501. As a collective, these large scale art works create one of the city's major cultural assets. The guided tour will take you on a informative art walk, offering exclusive information on these massive works!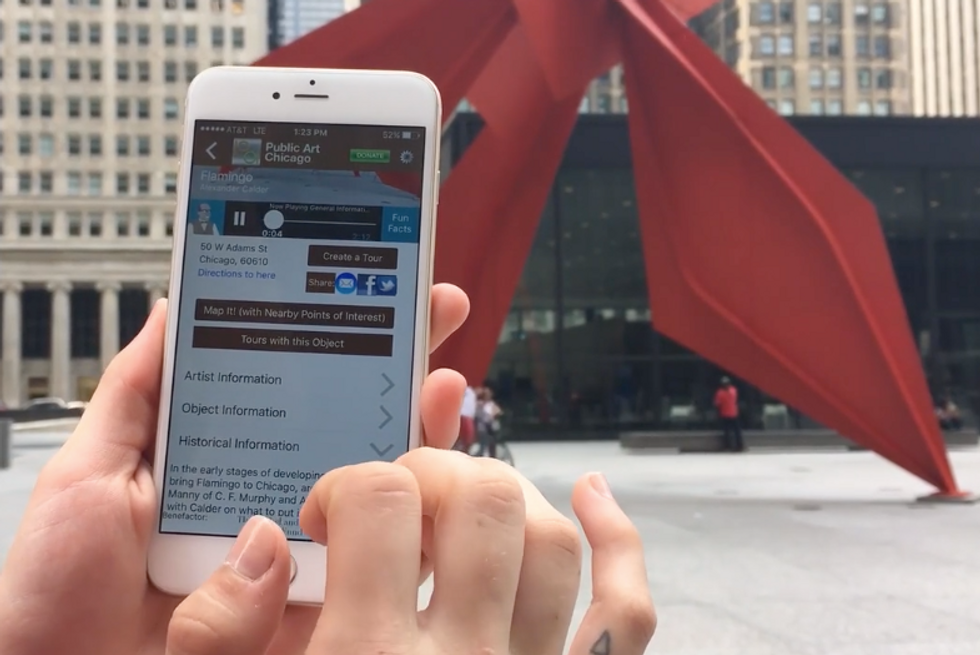 Download the app and go on a guided art tour today!