Tempe residents searching for the perfect late night delivery are now taking advantage of the online delivery and social media business Dirty Dough.

Dirty Dough began selling and advertising its late-night cookies on Nov 1, 2018, online and on Instagram. The business is now delivering six times a week and is selling out every night.
The owner, Tyler Peery, was inspired to open Dirty Dough in an area that needed late night delivery. The business, however, is looking to expand.
"Tempe needed a late-night treat delivery, we created Dirty Dough to fill that gap," Peery said.
Dirty Dough now has a following close to 1,500 on Instagram and uses social media to its advantage. Dirty Dough reposts each of their customer's pictures and uses Instagram to announce its giveaways.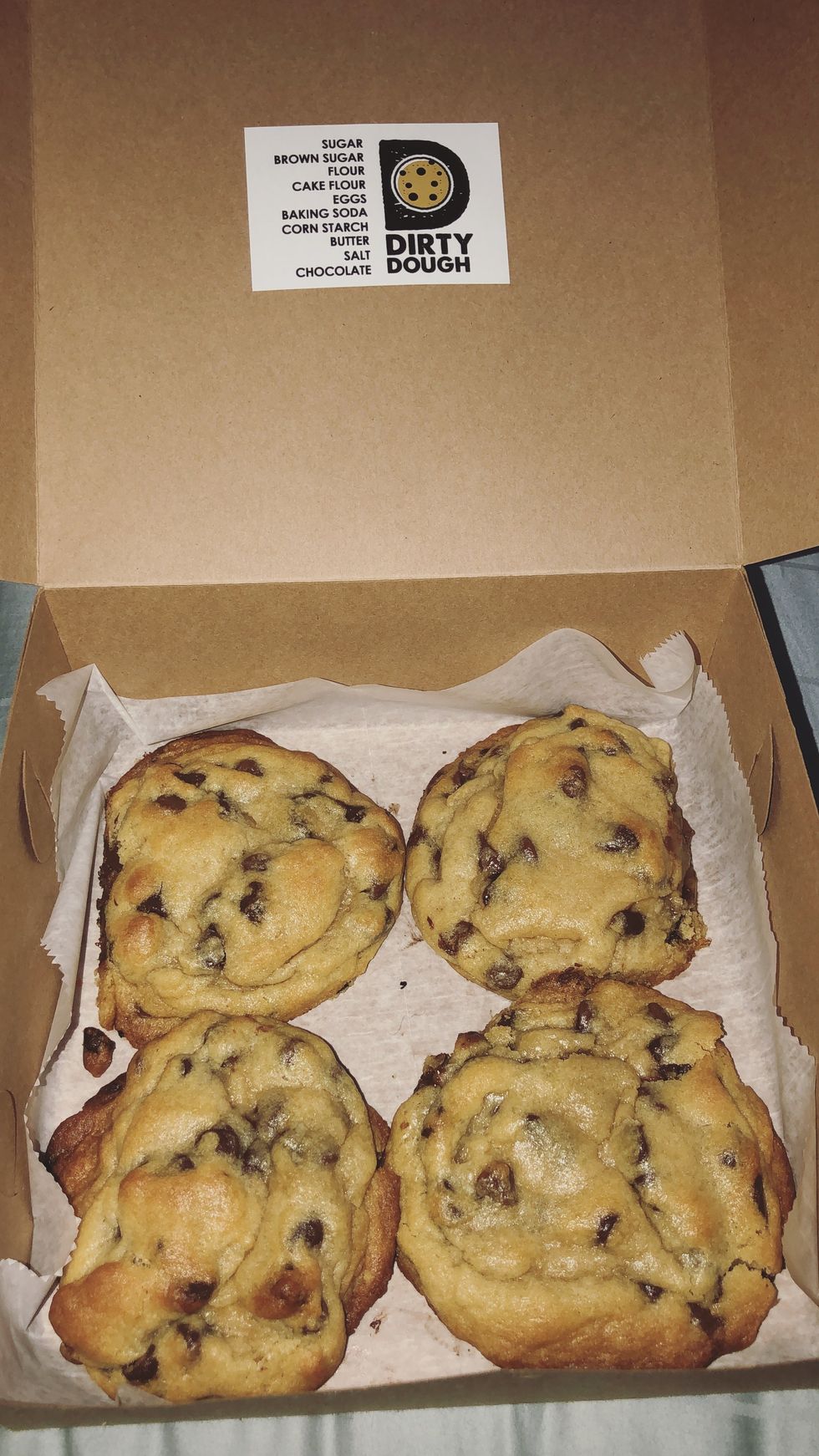 Lauren Hernandez
"Social media marketing is key. Cookies are fun. People want to appear as though they are always having fun, so they post for us. Our cookies have been all over social media for the past several weeks and that has snowballed into new orders," Peery said.
Dirty Dough sells one type of cookie, chocolate chip, but it is looking to expand. Customers can buy a box of four large and doughy cookies for $12.
"We very much dislike crunchy, over-baked cookies. So we make ours to perfection, a little doughy. We are keeping our expansion plans pretty close the chest, but we are thinking about additional cookies, milk, dough, and more," Peery said.
Haleigh Bartow, an avid Dirty Dough customer and Arizona State University student, is a fan of the new business because it is reasonably priced and delivers right at her door.
"I ordered Dirty Dough because I saw it all over Instagram. I think that it is a great idea for college students because its super easy to get delivered and they are super good! It is also very reasonably priced for how much food you are getting. I eat the batch of cookies I order for a couple of days after," Bartow said.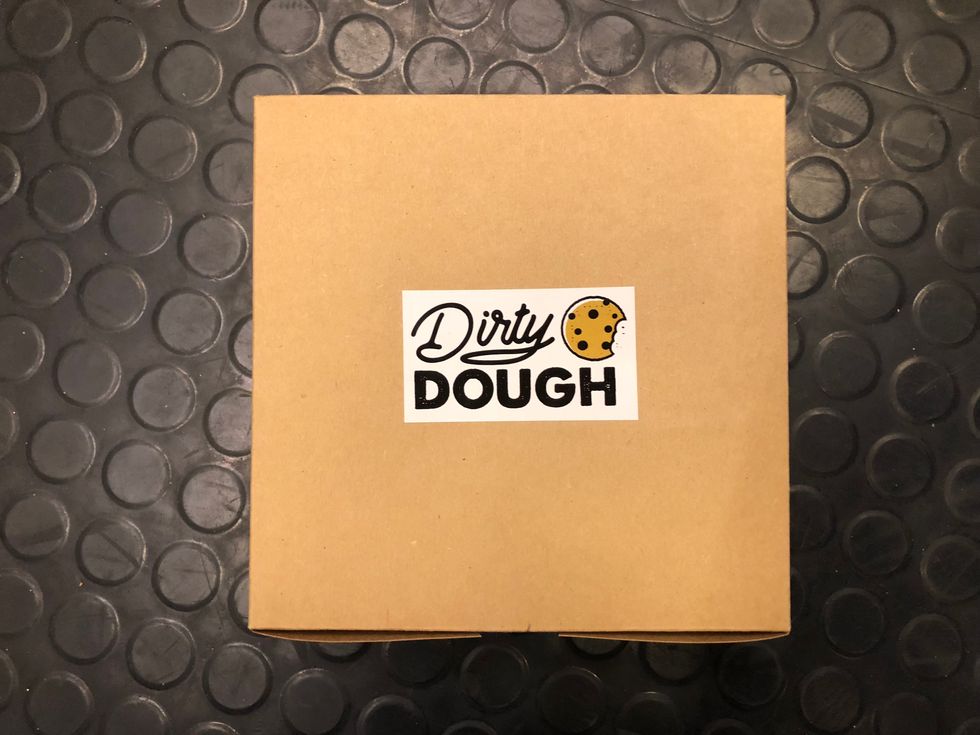 Lauren Hernandez
Dirty Dough delivers anywhere in Tempe but it does not have an in-store location.

Dirty Dough delivers straight to your door from 6 p.m. to 11 p.m., Monday through Thursday and 6 p.m. to midnight, Friday and Saturday.
"We deliver literally anywhere in Tempe. On campus, off campus, in dorms, houses, in a field, or in a ditch. Anywhere!" Peery said.
ASU students are one of Dirty Dough's most common customers as the cookies come straight to their dorms and apartments for late night snacks.
"Students need a yummy treat when they are studying late for an exam. We will gladly deliver on campus to these students," Peery said.
Zach Toney is an employee at Dirty Dough and he finds his job exciting because of the message the business proclaims.
"Everyone that receives our cookies is excited about them and wants to share them with their friends. It makes delivering the cookies a fun time," Toney said.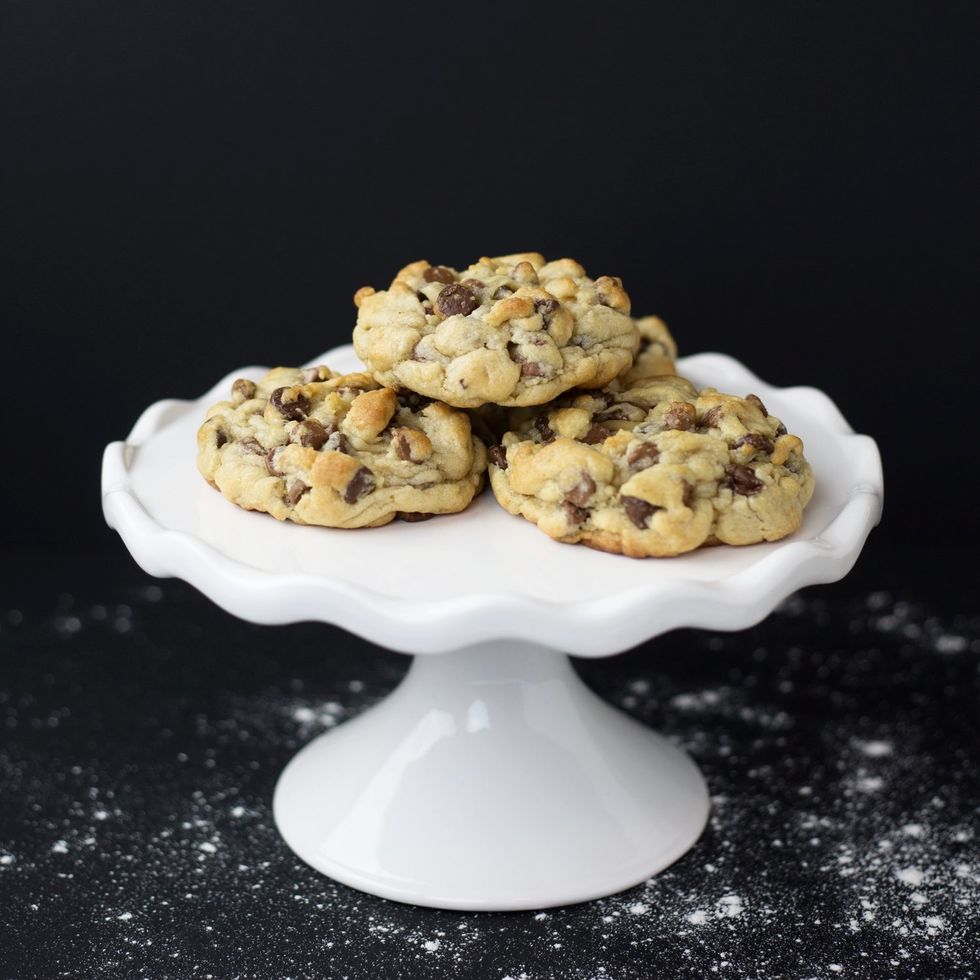 https://www.dirtydoughtempe.com/
Dirty Dough is less than a month old but has already made a huge impact on the Tempe community. The demand for the cookies is higher each week and the use of social media has been beneficial to the companies success.
Dirty Dough hopes to have more cookies and potentially other products on the market for its customers. For now, anyone in Tempe can order from its website.
"Our business is unique because our cookies are unique. We wholeheartedly believe that our cookies are the bomb! I think and hope our customers agree," Peery said.