The City of Carrollton has an endless amount of restaurants the people in the City of Dreams can visit for breakfast, lunch, dinner, or in between! You may remember this list of restaurants that was put out at one time - 10 Places You Want to Eat At in Carrollton, that people mistakenly took as a "Top 10" list. Now, I'm back talking about restaurants in the Carrollton area, but this time just to review one by one. Each post will have pictures of my food, a quick overview of the environment, taste, price, and then will end with rating out of five. Enjoy!
Hibachi Express
530 Bankhead Hwy (formerly Long John Silvers)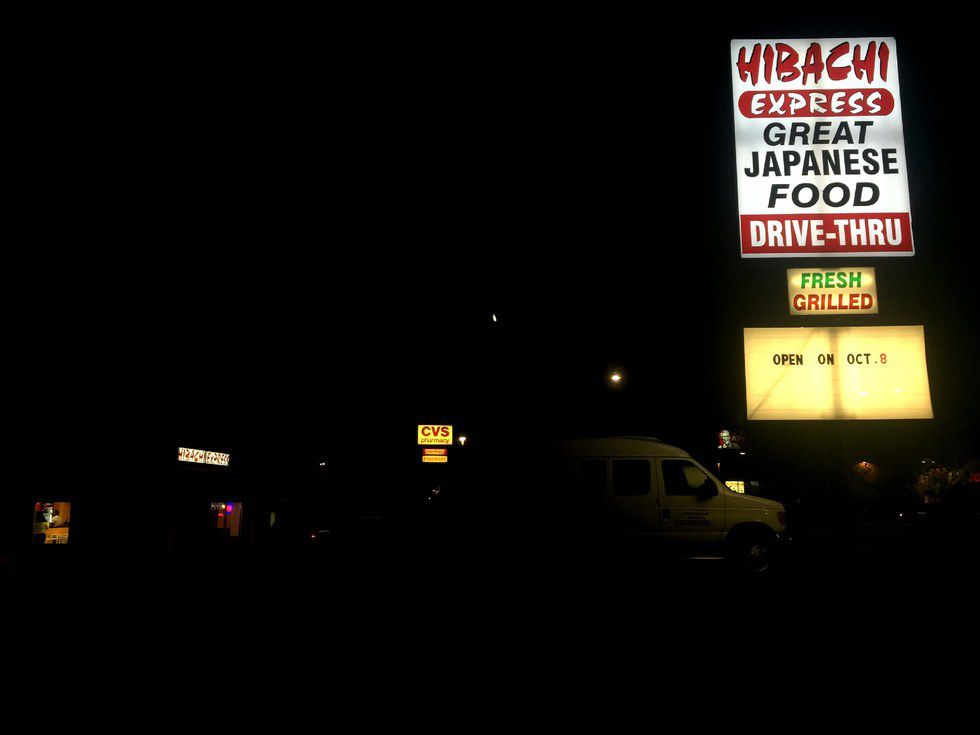 When the wonderful folks over at
The Carrollton Menu
announced that
Hibachi Express was open
, my fiance and I just knew that we had to make our way over to try it out. Now, with Asain restaurants, it can be really difficult to tell if it's part of a chain or no. My fiance and I have both been to a Hibachi Express (she's been to two,) but there isn't really a defining feature that ties the two (or three) together.
Environment
The building still looks like Long John Silvers, on the inside and out. Obviously, the decor and colors have changed, but if you were a guest at the Long John Silvers while it was open, it was a very familiar setting. One thing that I didn't like was the removal of seating in the middle of the restaurant - it was too open and awkward. I wish I could have taken a picture, but I didn't want people to feel uncomfortable while they were eating.
Staff
The staff seemed to be working at an efficient and effective pace. Each person that we saw had a specific role and they were playing their part to a tee. The woman at the register seemed a little overwhelmed, as I'm sure she has been challenged with questions that are impossible to prepare for.
Food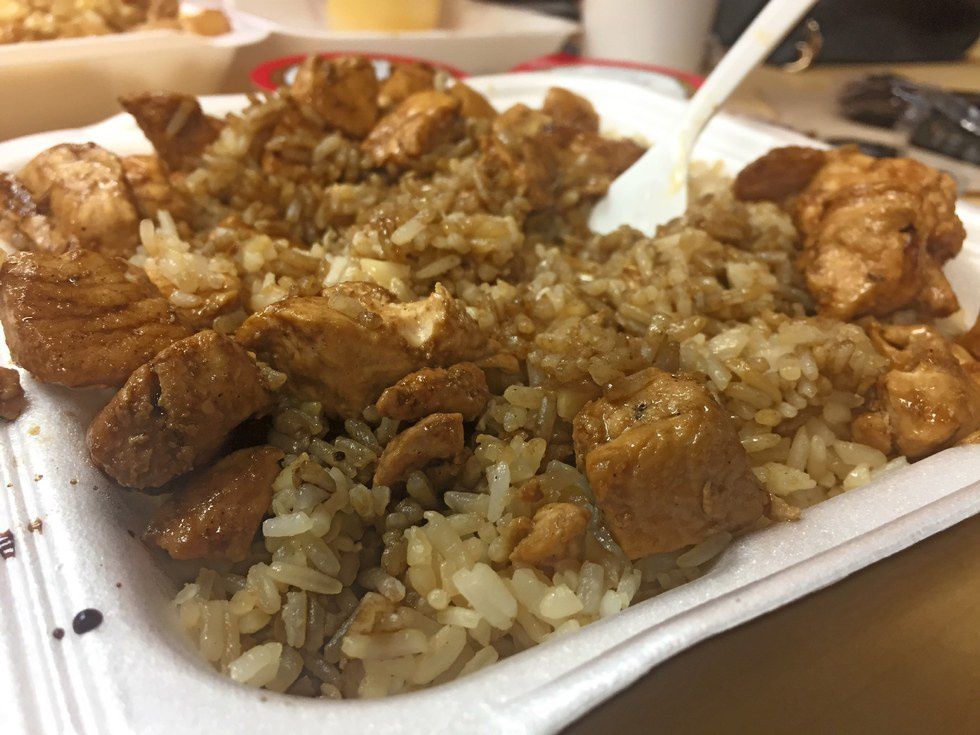 First, a big negative in my eyes, is the lack of a working drink fountain. The fountain from Long John Silvers is still in the restaurant, but the only use for it is for ice for the sweet tea drinkers. Those wanting other drinks have to purchase a bottle or a can.
As far as the actual food goes, it was pretty good! We both got the Hibachi Chicken - had to go with their "staple item," to begin with. The chicken was awesome. Very flavorful, not dry, and a very good portion. The rice, on the other hand, left a little more to be desired. It was a little too "mushy" for our liking and could have been left on the flattop for just a tad bit longer.
All in all, the food is enough to bring me back.
Price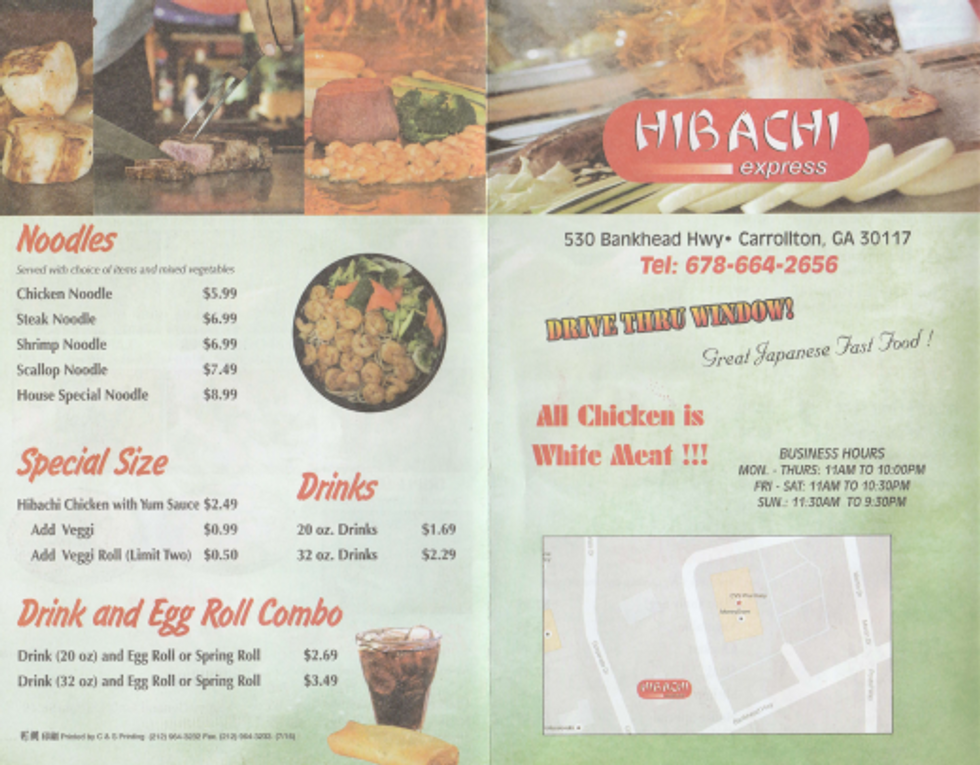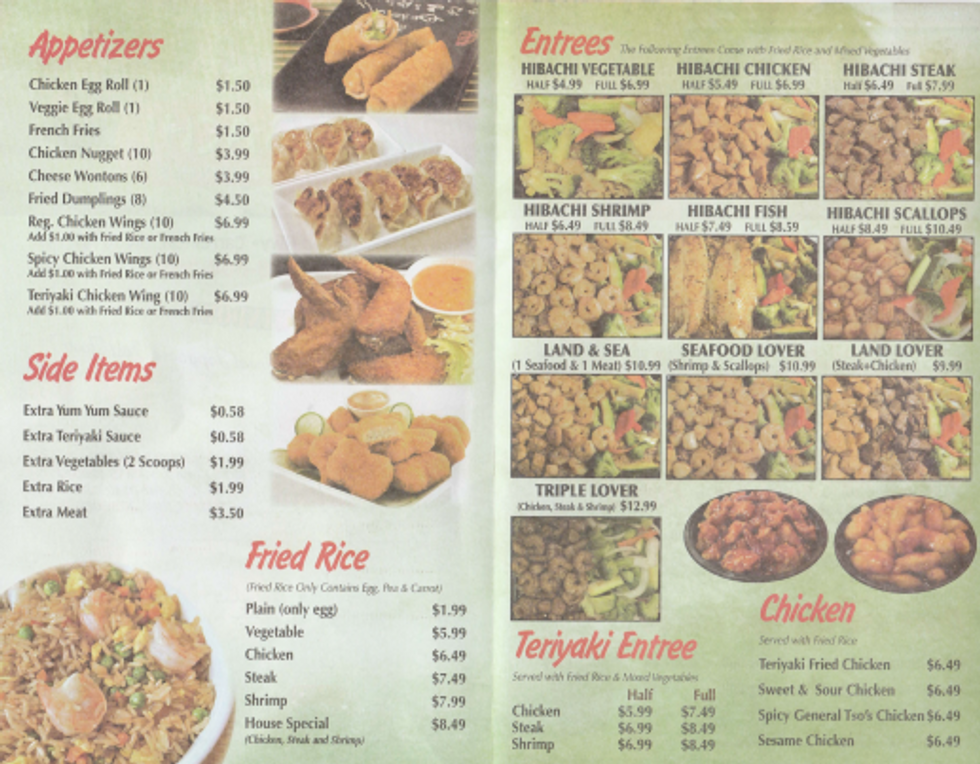 The two of us ate for a little under $20. Now, in general for fast food type places, I would gripe about the meal being more than the $4 - $7 range that I spend at those places. However, just across the street, you get a little bit more food with a show (sometimes,) and it costs you nearly $50 for the same thing.
So, I'll take it.
Verdict
My fiance and I will surely be back. It's a much cheaper and quicker alternative to other hibachi places in town.
I'd give Hibachi Express an overall rating of.....
3.5/5
Good, not great.

---
If you have a recomendation of a resturant to try out, please, leave a comment below! If you own or operate a resturant and would like to reach out to me - please comment for me to reach out to you, I will do so!